Joaquin Phoenix Girlfriend in 2023: Is He Married?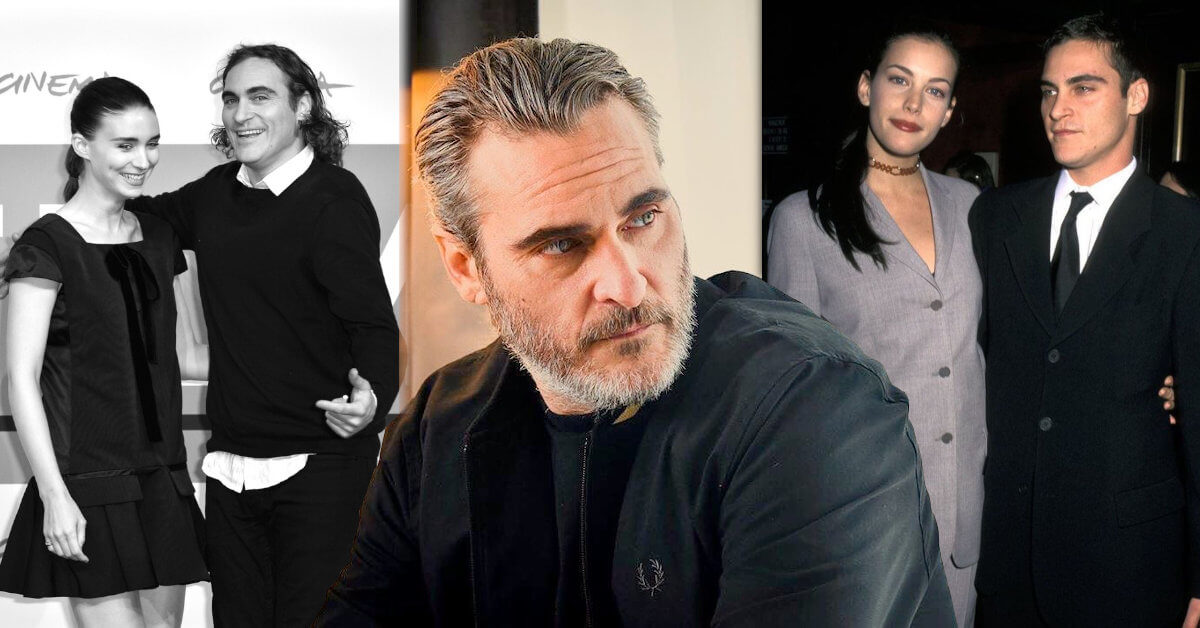 Joaquin Phoenix is an American actor, producer, and animal rights, activist. He is best known for his appearance in "Joker" and "Her," which leads him to win 47 prestigious awards and been nominated 120 times.
Some of those awards including the Golden Globe Awards and Grammy Awards. Nobody doubts his talent and his dedication when it comes to acting.
He doesn't only thrive in his career but also his love life. He had quite a long list of alpha women that became his girlfriend! We are going to dig into them deeper in this article.
Joaquin Phoenix and His Wife Rooney Mara
Rooney Mara is currently Joaquin's wife. Even though they kept the story of their relationship under the radar, there are still plenty of moments of them showing their love for each other through their pictures and how they talked about each other in interviews.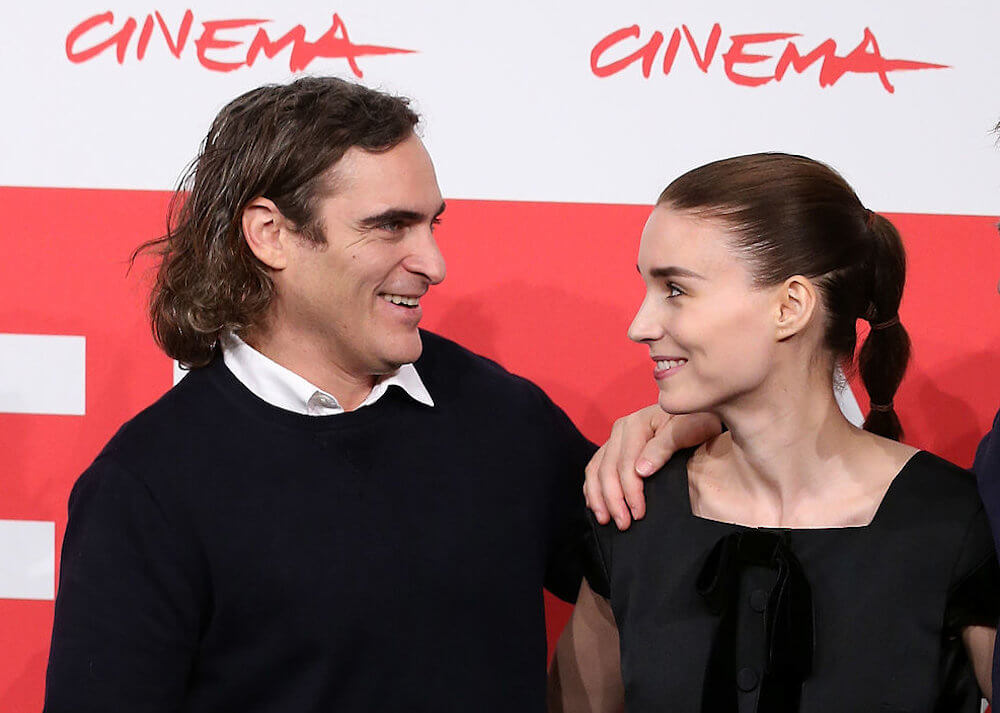 This couple is super interesting, according to a lot of people and especially their fans. But how these two met and finally decided to get married?
Rooney Mara, a remarkable actress in Hollywood, first met Joaquin Phoenix onset of 'Her" back in 2012. In that movie, Rooney was starred as Joaquin's ex-wife. Started from their first encounter, Joaquin instantly interested in her, which he disclosed seven years later in his interview.
He said that Rooney was the only girl he'd ever looked up on the internet. He just felt the urgency to get to know more about her. The spark wasn't in Joaquin's side alone. Rooney also instantly liked him but was too shy to admit or even made the first move.
Four years after they became costars, they met again in "Mary Magdalene." Though they had been dating other people from 2012 until 2016, the spark between them was still there. And this time, they didn't want to waste time any longer and soon began to date. Not long after that, they made an appearance together at Cannes Film Festival in May 2017.
They both looked head over heels for each other and weren't shy to show their romance in front of the media. Joaquin even told the media that they had decided to live together and wanted to bring their relationship into a more serious phase.
The couple has one child together, a son born in 2020 whom they named after Joaquin's late brother, River. The Oscar-winning actor spoke about his dedication to veganism and how he won't force his son to be vegan, too.
They are still together until now and even get closer during the quarantine. According to both of their fans, they prove that celebrities can also have a long-lasting relationship, even when they are at the peak of their careers. Much respect for them.
Dating Allie Teilz with 20 Years Age Differences
Before getting engaged with Rooney Mara, Joaquin had a somewhat controversial dating story with Allie Teilz, a DJ that is 20 years different from him. Many people had commented on their relationship at that time, saying that their age differences were a big deal and they were sure Joaquin and Allie would not stay long.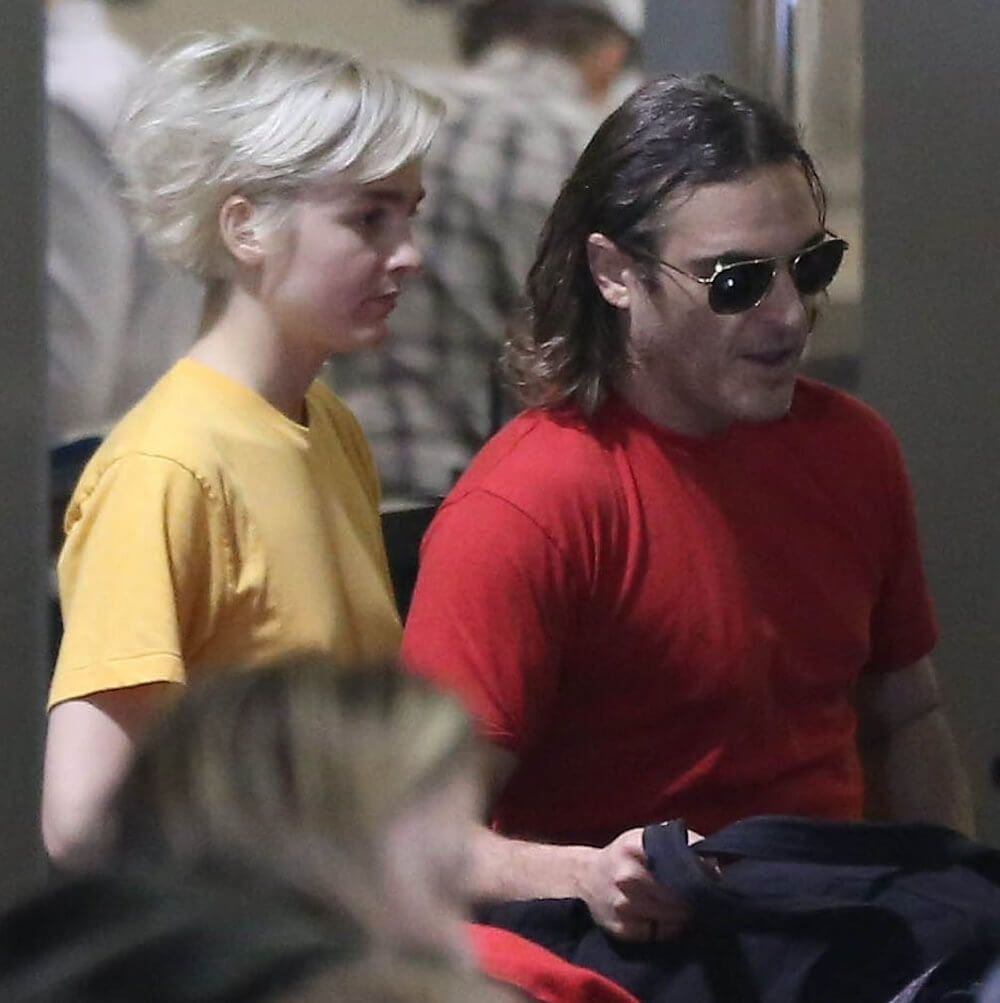 One time, Joaquin and Allie were held up outside of the party due to Allie's unwillingness to show her real ID. The main reason was that Allie was still 19 years old at that time, and they needed to be escorted to get inside the party – which was held at the bar in New York.
That happened in December 2013. This triggered negative reactions from the media, but neither Joaquin nor Allie had spoken anything about that.
In addition to that, it is not clear how long they dated and what happened between them. We could only see their appearance together through their pictures that seemed pretty comfortable with each other. They weren't shy to have their PDA moments, and many of their pictures could be found all over the internet.
There weren't any sources that explained how they met in the first place either. Nevertheless, their picture strolling around in Italy was enough to depict that what they had was real.
Before the news about when and why they split up in the media, Joaquin was already dating Rooney Mara. And the reason for their breakup remained unknown until now.
Three Years Relationship with Liv Tyler
Another Joaquin's long-lasting and serious relationship was with Liv Tyler. She was at the peak of her career when she dated Joaquin. Her movie "Stealing Beauty" had gotten a lot of recognition and made her name became well-known in the movie industry.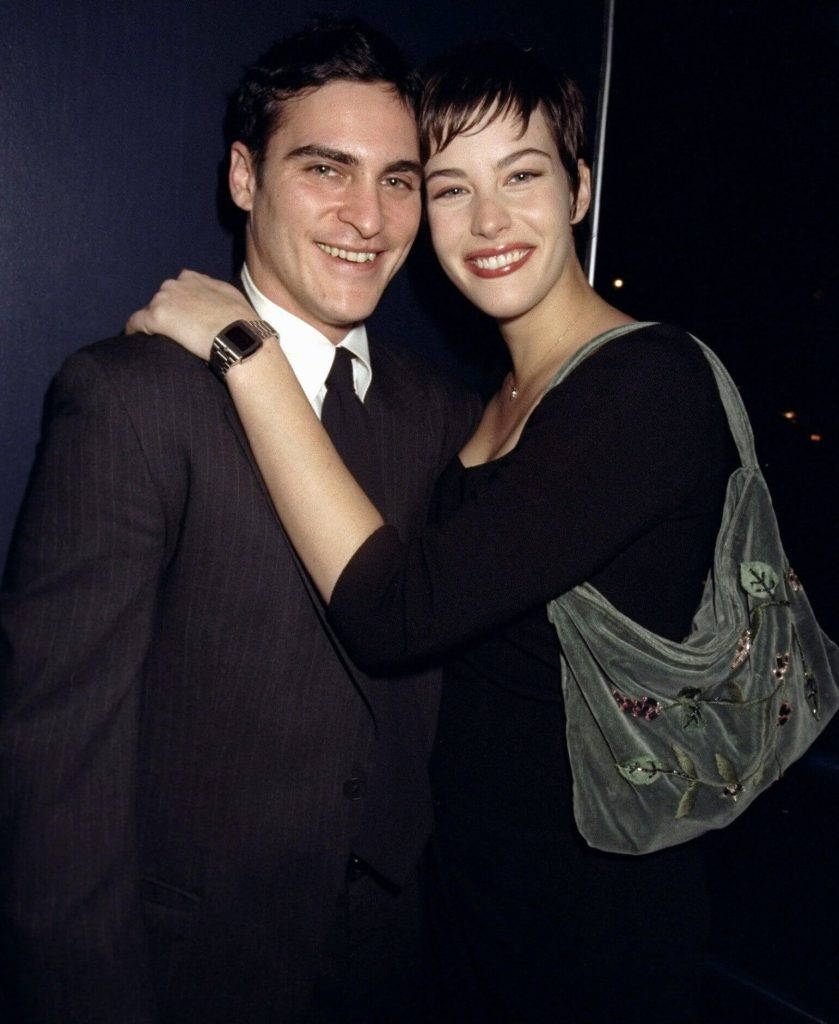 Liv Tyler is also the daughter of Aerosmith's lead singer, Steven Tyler, but Joaquin didn't know that fact either and completely had no idea about her background or even who she was when they first met on set.
They dated for three years, from 1995 until 1998. They first met on the set of "Inventing the Abbotts" in the mid-90s. It didn't take long to find the spark because, as Liv said in her interview with The Morning Call, she fell in love with Joaquin the second she saw him.
The chemistry was just instant. Liv also added that Joaquin was such a nice and sweet guy because instead of telling everybody about his interest in Liv, he would sit in the corner and talk to his make-up artist about how much he adored her. Joaquin admitted that in his interview, saying: "Oh, my God, Liv's such a babe." Isn't he just the cutest?
Liv was also Joaquin's fans' favorite other than Rooney Mara because their relationship, as their fans described, looked "young and pure." This was also because Joaquin and Liv kept their relationship under the radar and didn't come up to the public when they were still dating. Their relationship became well-known precisely after they no longer together but remained to be good friends.
Even though they kept their relationship as private as they could, both Liv and Joaquin weren't reluctant to talk about their relationship years after in their interviews. Liv stated in her interview that what she had with Joaquin was exactly her version of an ideal relationship, and she didn't have any regret at all.
She said: "With him (Joaquin), I just knew. I didn't feel threatened or afraid of the idea of getting involved with him when we were working. I just kind of knew and prayed that I would love him forever."
Even though they split in 1998, they kept a good relationship as friends. The reason for their breakup was because they "stopped evolving together." That was how Liv described it. Liv also disclosed that Joaquin wasn't as invested as she was in their relationship, so they decided that being separated was the right choice and a mature decision.
On the other hand, When Joaquin was asked about his relationship with Liv, he described it as they both needed each other at that time. Apart from that, their breakup was an amicable one.
Another Long list of Short-Term Relationships
Joaquin also had long lists of girlfriends that he dated for a very short time. They are Jessica Joffe, Anna Friel, Amelia Warner, Topaz Page-Green, Anna Paquin, Inger Ebeltoft, Ginnifer Goodwin, Shannyn, Lindsay Lohan, Lena Danasha, Aria Crescendo, Nika, and Heather Christie.
Most of them just being together with Joaquin Phoenix for less than five months, and also, some of them weren't clear whether it was a real relationship or just a rumor. One of his exes, Heather Christie, even only lasted for less than a month.
This crazy phase of Joaquin's relationship happened in the 2000s before he met Allie Teilz and got engaged with Rooney Mara.
When he was specifically asked about his history of short-term relationships, he answered: "I just thought of myself as a hedonist. I was an actor in Los Angeles. I wanted to have a good time. But I wasn't engaging with the world or myself in the way I wanted to. I was an idiot, running around, drinking, trying to screw people, going to stupid clubs, and all of that stuffs".
He made this statement in his interview with The New York Times Style Magazine in 2017.
He sounds like a real keeper and a player, but surprisingly enough, there wasn't any single negative or hate comment from his ex. He also stated that he remained good friends with most of their exes.
So his definition of "screwing people" might not be in the way we imagined it. But also, we should be glad that his moment of "searching the one" was finally over, and now he settled down with Rooney Mara with their son.