"I don't give a f— how expensive the restaurant": Jim Jefferies on Making Tons for Net Worth and His Splurging Habits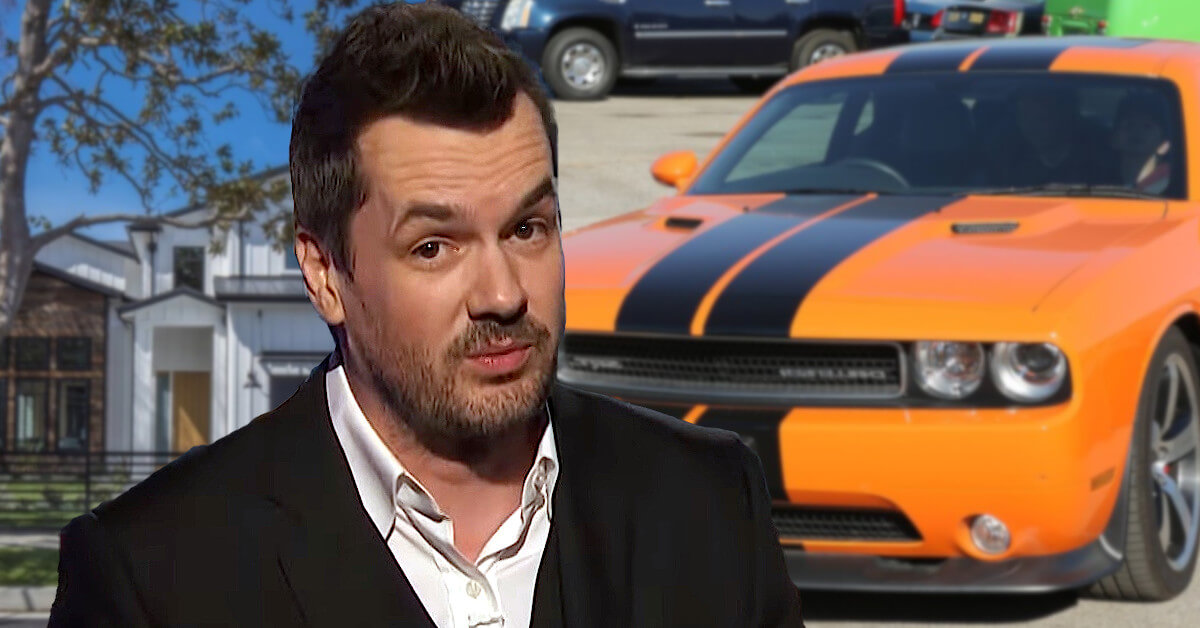 Jim Jefferies is one of the most popular Australian comedians, but his road to success was nothing but highway-line smooth! Before he hit it big with The Jim Jefferies Show, the comedian had to go through multiple canceled shows and failing projects.
What is Jim Jefferies Net Worth?
With his successful stand-up comedy gig and a popular show on Comedy Central, Jim Jefferies rakes a $12 million net worth under his name!
According to Celebrity Net Worth, his wealth steadily increased following the success of The Jim Jefferies Show.
Although the series concluded in 2019, with the self-titled sitcom Jim's currently developing, there's a high chance he will recreate the same success and boost his net worth even more!
How Did Jim Jefferies Get So Popular?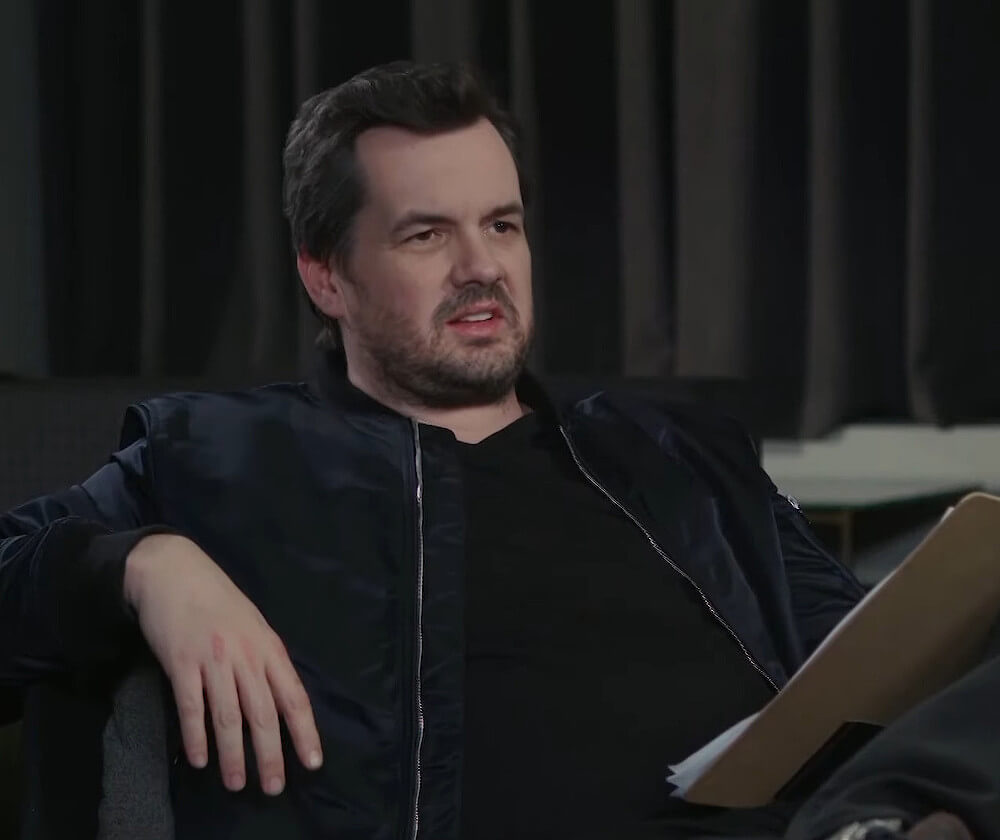 Jim Jefferies got his first international recognition not because of his splendid jokes and one-liners but because he was attacked in the middle of his stand-up comedy gig at the Manchester Comedy Festival in 2007! The attack left a scar on the back of his head. Jim gained popularity in the States two years later, following his debut in I Swear to God.
Also Read: How Comedian Bert Kreischer Earned His Massive Net Worth
The comedian was about to make his career breakthrough with the 2013 series Legit. Unfortunately, the show was canceled after two seasons despite the positive reviews by critics and audiences alike.
In 2017, Jim finally earned his long-overdue breakthrough with The Jim Jefferies Show, which addresses the most controversial issues surrounding culture and politics. The show lasted for three seasons before its conclusion in 2019.
Jim is also an experienced podcaster, even before podcasts became a thing nowadays! In 2010, he co-hosted the podcast Jim and Eddie Talkin' Sh-t before eventually putting his microphone down following his busy schedule. However, Jim eventually returned to co-host another podcast, I Don't Know About That, in 2020.
Where Does Jim Jefferies Live?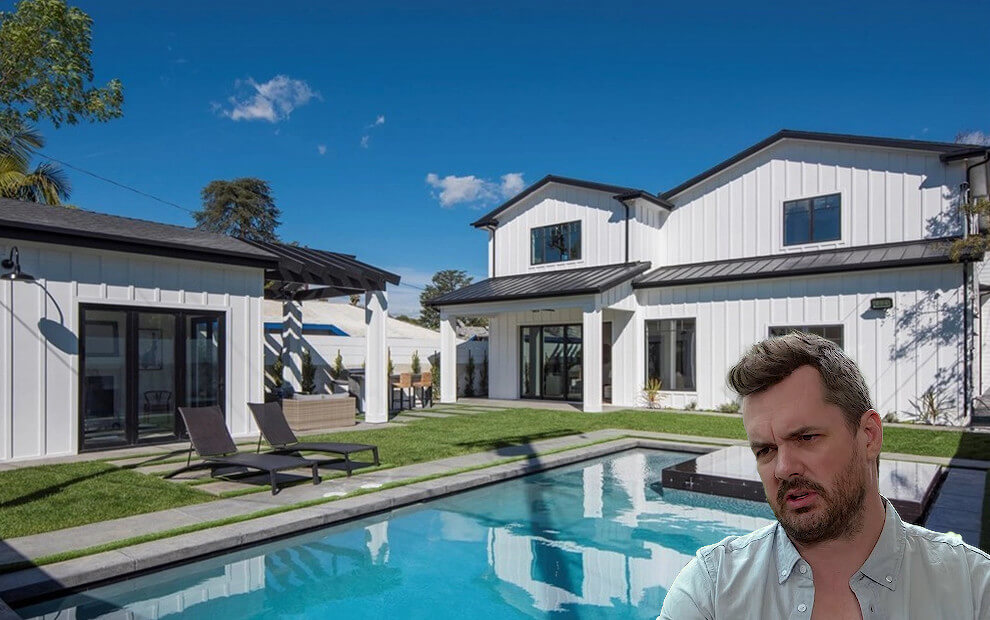 In 2012, shortly before he got his first taste of fame following the success of Legit, Jim Jefferies purchased a two-story house in Mount Olympus, California, for $1.255 million. The Aussie lived there for over five years before moving to a bigger home in Studio City.
While he once claimed in an interview that he "don't understand people who buy holiday homes," he sure doesn't mind purchasing a second home while keeping possession of his Mount Olympus estate!
Related: Jim Jefferies Wife Is Not the Only One of His Baby Mamas: A Look Back into the Comedian's Relationship History
Jim indeed put his 3,500 square feet wide Mount Olympus home for rent for $9,600, but it's still "another house to worry about" in his real estate portfolio, just like he said in an interview!
For his Studio City residence, which sports a living space of 5,384 square feet, though, Jim dished out $3.15 million in 2018.
What Car Does Jim Jefferies Drive?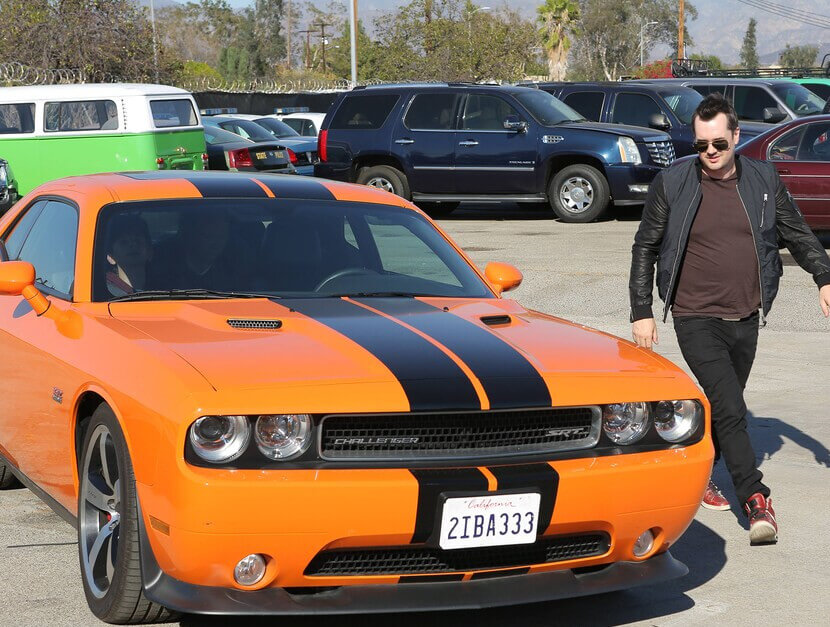 While he's now in the position where he can buy any car he wants, Jim Jefferies has long been a huge car lover, even before bagging millions of net worth! According to MotorTrend, the comedian recalled buying a gold Holden Gemini as his first-ever car for $319.
Proudly, Jim bragged that he got the price "down from $500" (Australian dollars, more or less 332 in American dollars).
Five years later, Jim purchased a Ford Laser and two series of BMWs. However, he admitted that his first real splurge in cars was the 2011 Dodge Challenger SRT8 he often drives as of late.
How Much Is Jim Jefferies' Salary from His Career as A Comedian?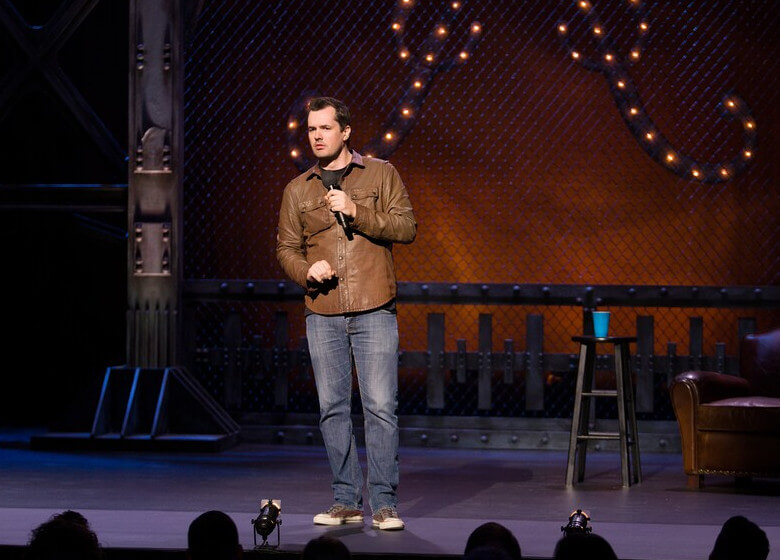 In an interview with Money back in 2018, Jim Jefferies shared that his career had not always been smooth sailing. Before earning huge paychecks like what he's doing now, Jim used to live from scrapes and minimum wages!
The Aussie claimed that he was earning $25,000 a year for the first five years of his comedy career. He later hit it big with several projects and signed a deal for $114,000, where Jim was required to produce five episode specials. Alas, the deal went bad, and he broke the contract, resulting in him owing a lot of money.
"They made me pay back the money and then some," Jim recalled how he had to borrow more than $100,000 from several people to pay the fine. "If I had stayed in that contract, it would've cost me millions of dollars," he added, claiming that he was "very happy" for breaking the contract.
See Also: How Much is Neal Brennan Worth? A Look at the Successful Comedian's Net Worth
Well, the past is the past, as Jim Jefferies is now one of the most successful comedians who earn at least $80,000 a month! This means he makes more than $1 million a year.
However, his wealth didn't make him forget his hometown, as Jim raised $160,000 to help the Australia Zoo Wildlife Warriors provide care and support for animals affected by the Australian wildfires in 2020.