Inside Chris Martin and Dakota Johnson's Relationship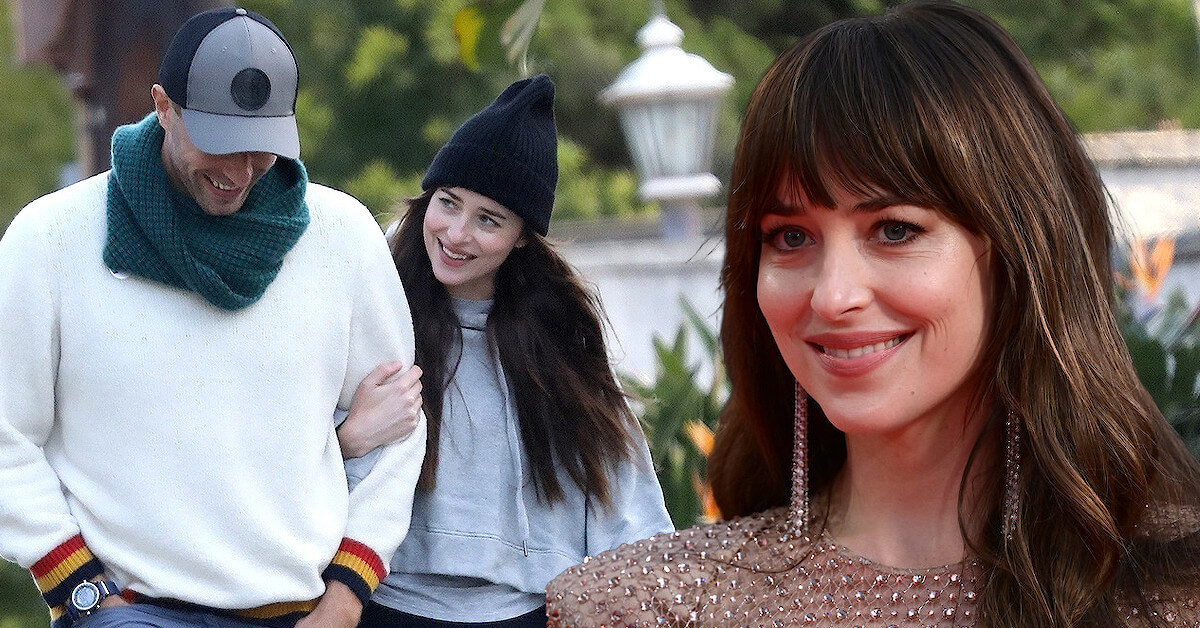 Chris Martin and Dakota Johnson might be the most unbothered couple in Hollywood right now. We're pretty sure you know who they are because they're at the peak of their career right now.
Surprisingly, that didn't make them put their personal life at stake. Quite the contrary, the two maintained their relationship for themselves.
They started dating in 2017 and have been going stronger ever since. So, what happened inside Chris and Dakota's five-year relationship, and will they start a family soon?
Dakota's Mother Adored Chris with All Her Heart
The 50 Shades of Grey star and Coldplay's lead singer have been going out and about for nearly five years. Since 2017, the couple has never ceased to be the media's attention, yet they still manage their privacy – just how they want it.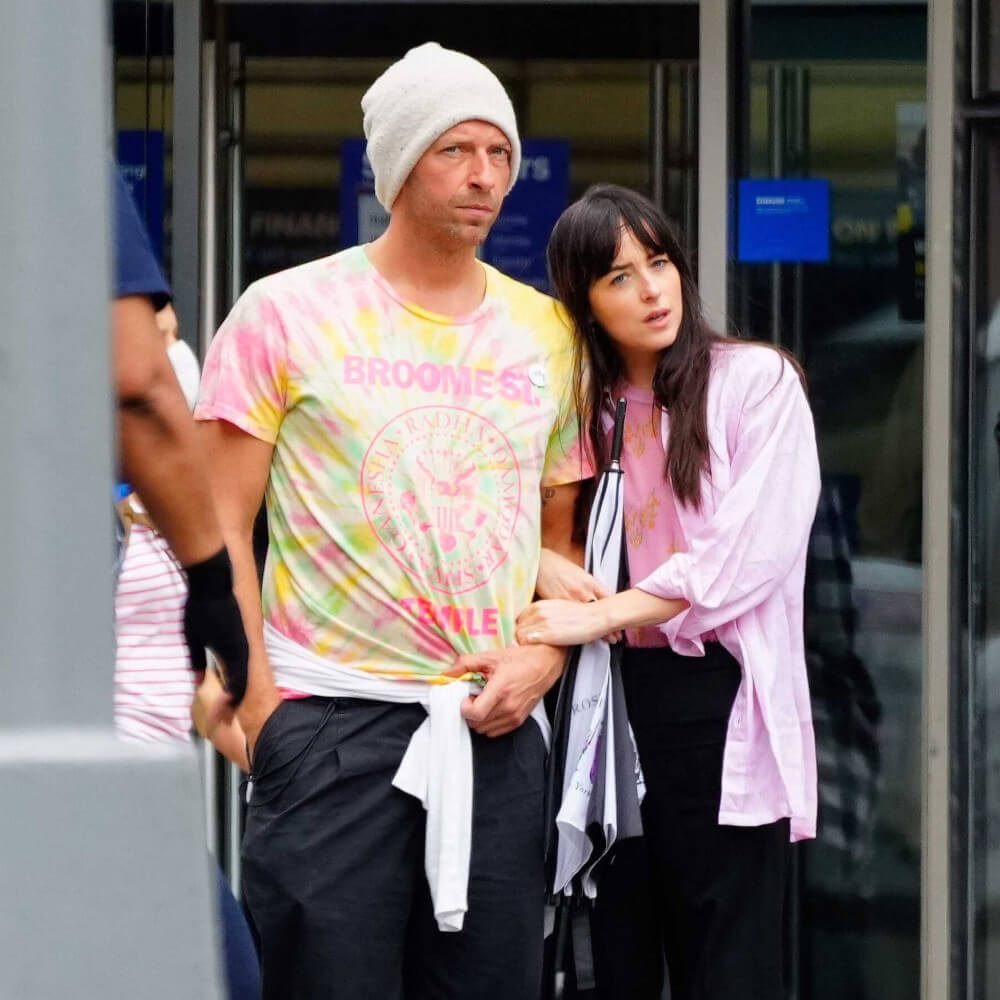 The news circled the internet in 2017 after Dakota and Chris were caught on a cozy beach date. Since then, the couple never addressed each other's names in their interviews, but their actions speak louder than words.
Chris Martin has two kids from his previous marriage with Gwyneth Paltrow. After their divorce was finalized in 2016, they continued co-parenting their children.
And according to sources, Dakota Johnson was caught going on some vacations with Chris and his children. So, it's safe to say that Dakota's relationship is not only good with Chris, but she also developed his children's trust.
Here's the timeline of Chris and Dakota's relationship since 2017
The turning point of their serious relationship began when Dakota's mom, Melanie Griffith, revealed her opinion about Chris at the Global Gift Foundation USA Women's Empowerment Luncheon. She said that she adored Chris with all her heart.
But, Melanie refused to give too many details about Chris and Dakota's relationship. She said, "She is very private about her life, and I respect that."
Chris' Ex-wife Adored Dakota and Approved Their Relationship
2018 is the year when Dakota and Chris' relationship shows its seriousness. The two show more of their time together, one of them is when they strolled the city together with Chris' dog in Malibu.
"Chris lives in Malibu, and Dakota seems to love hanging out there. They occasionally go for dinner with friends but mostly have friends over at home," said one of the insiders.
The wholesome moment with Chris' family continued. At the 2018 Thanksgiving celebration, Dakota met Chris' family and his ex-wife with her new husband.
Gwyneth Paltrow's new husband, Derek Blasberg, showed their closeness through one of his Instagram posts. He posted a photo of him with Gwyneth and Dakota together. The Iron Man star even put her arm on Dakota's shoulder.
Gwyneth also revealed her opinion about Dakota by saying that she adored Dakota.
"I love her. I can see how it would seem weird because it's unconventional. But I think, in this case, just having passed through it iteratively, I just adore her," Gwyneth stated in her 2020 Harper's Bazaar interview.
Chris Martin and Dakota Started Working Together
Three years into their relationship, Chris and Dakota started to work together. In 2020, Dakota directed Coldplay's "Cry, Cry, Cry" music video.
But, that didn't mean that Dakota got the real solely because she was Chris' girlfriend; it was because she had the talent and capability to do so. And the music video was proven to be marvelous.
It seemed like Dakota already knew what people would think of it. She stated in her Marie Claire interview that she didn't get special treatment because of her relationship.
"I wrote the story and pitched it to the band as every other director did, and they chose mine – not because they're partial to me at all," she stated. Yes, we don't doubt Dakota's talent in acting and directing movies.
Their experience in working together had made their relationship grow stronger than ever. By the time the music video was released, people had already wondered when Dakota Johnson and Chris Martin would get married.
That's why in December 2020, a rumor circled that Dakota and Chris were engaged. They had been together for three years, and their relationship was nothing but supportive and loving, so it was no wonder that people began to hope they would start a family soon.
However, neither of them commented about it, leaving the interpretation open for everybody. They seemed bothered about it, and they would let anybody think whatever.
The Moment When They Decided to Move In Together
Finally, we've been waiting to hear a piece of news: Chris and Dakota eventually moved in together! In early 2021, the two shared a home in Malibu.
And according to some sources, Dakota seemed to enjoy herself to the fullest. Not only did she have more time to spend with Chris but also because she was more of a "city girl," and Malibu definitely fits her.
Of course, they also continued to quarantine together, and Dakota used this chance to learn more about Chris' children. And even though Dakota admitted that she enjoyed Malibu and being a city girl, she also valued some "private time" and a "quiet night" with her boyfriend.
"We've been together for quite a while, and we go out sometimes, but we both work so much that it's nice to be at home and be cozy and private," Dakota stated in her interview.
Up to this point, we agree that Chris and Dakota's relationship is filled with nothing but love and support for each other. And even though they have been together for five years, there haven't been any big fights or nasty rumors about them.
We suppose it's about them until they finally decide to walk down the aisle together.