A Look Back at Ethan Wacker's Relationship with Olivia Rodrigo
Ethan Wacker only dated Olivia Rodrigo throughout his career in showbiz.
Ethan Wacker's still pretty young, but he has already appeared in many big hit TV series, such as Bizaardvark and Hawaii Five-0. By looking at the series title alone, you can tell that Ethan Wacker is a man of talent.
Throughout his career, he's known to only date one woman, but she's not an ordinary woman either.
Meet Olivia Rodrigo: The Only Ethan Wacker's Girlfriend Throughout His Career
When it comes to love life, Ethan Wacker likes to keep it private. Although the identity of the girl he used to date was eventually revealed, Ethan was wise enough not to put every single detail of his relationship for the world to see and judge.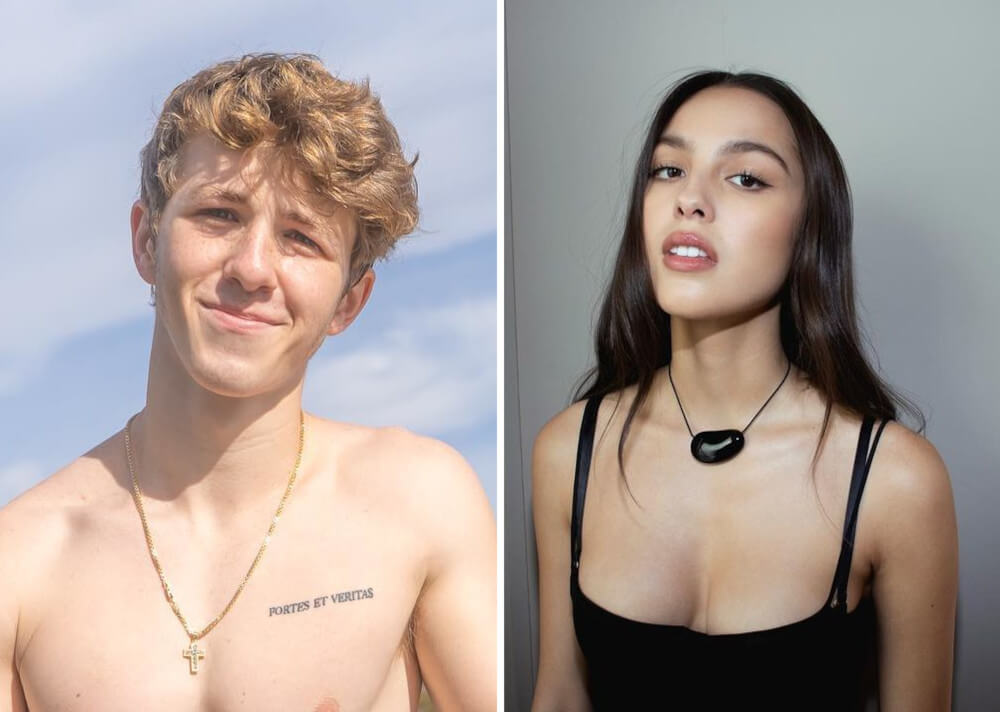 Well, it's impossible not to know about the woman he's been with because it was the Driver's License and Traitor singer. Yep, it must've been easy to guess: Olivia Rodrigo.
Everyone couldn't stop talking about them and gushing over their relationship. Because they were not only looking cute together, but their names were also prominent in showbiz. The two were the real #CoupleGoals back in 2019.
Olivia and Ethan first met when they starred in Bizaardvark. Their chemistry on-screen was solid. And at first, their fans didn't expect their romance to continue even when the camera was not around.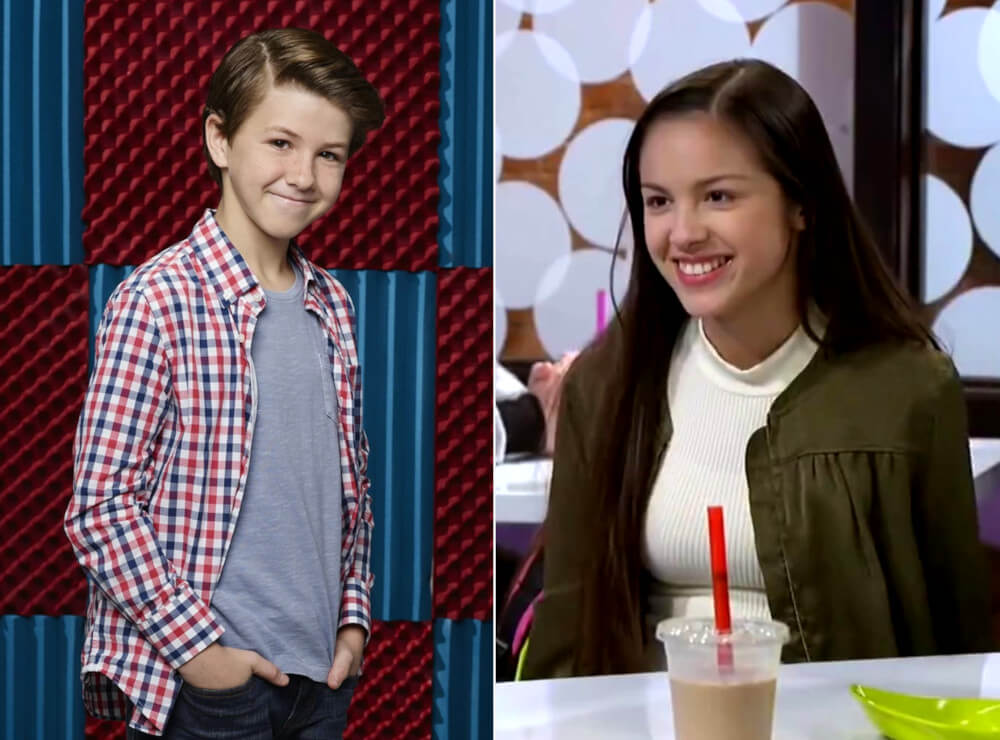 But it was a pleasant surprise, and everybody couldn't help but be happy about their relationship when the news first spread.
They had to wait six months after they began dating to become an Instagram Official finally. Although Ethan ended up erasing all of his photos with Olivia on his Instagram after they broke up.
Ethan was seen writing sweet and heartwarming photos when they announced their relationship for the first time: "Happy six months! You are the greatest," Ethan wrote.
The two decided to put their relationship under wrap initially, but six months was more than enough for them to come out finally.
Olivia and Ethan Showed More PDA after They Became an Instagram Official
Since then, Ethan and Olivia weren't hesitant to show their love more often. Not long after they became an Instagram official, Ethan and Olivia took a romantic vacation in Hawaii.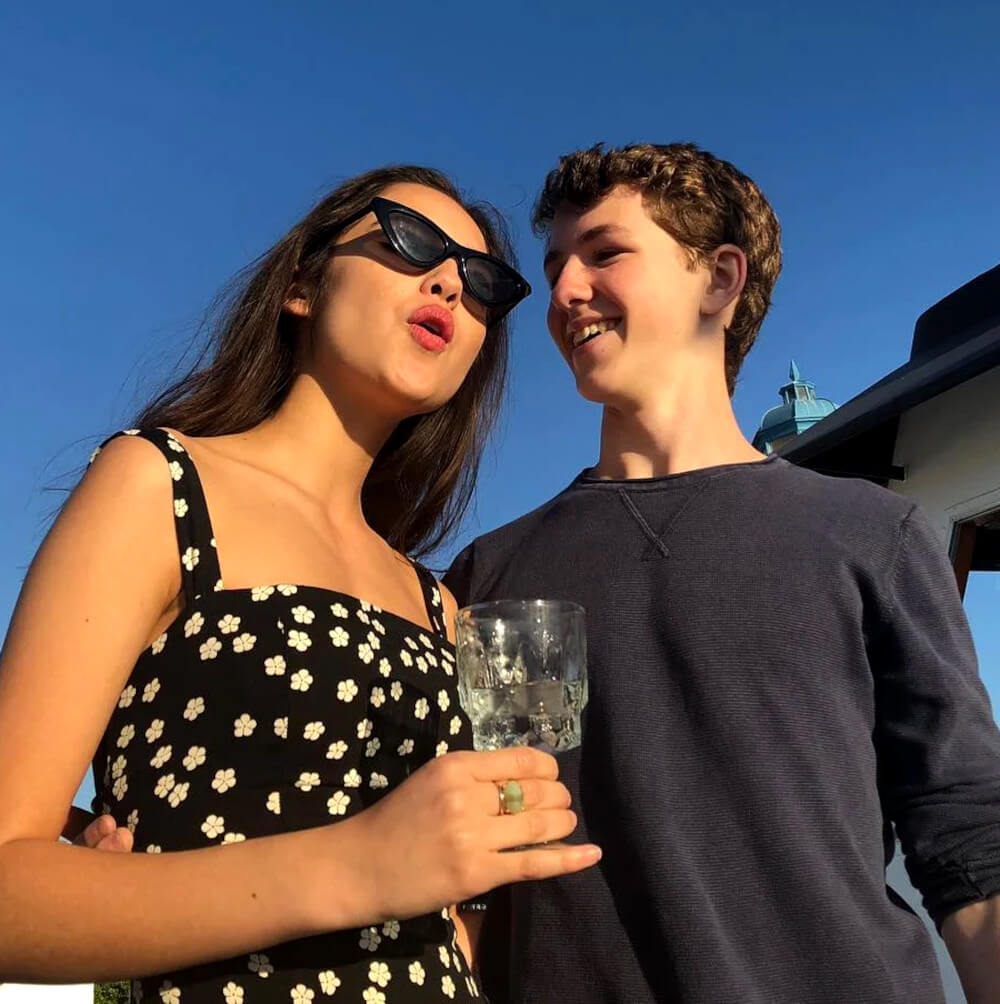 Of course, Ethan and Olivia shared many pictures of them on Instagram and Snapchat. But it's also not surprising that they erased all of them as soon as they split.
Their romance seemed to be filled with support and love. It's understandable if people expected them to stay together to the point when they walk down the aisle together. It's too fast to conclude anything, but it's hard not to look at how head over heels they were for each other.
The reality didn't happen as people wanted it to, though. In August 2019, Ethan and Olivia broke up; rumor has it, the Driver's License was a song about Ethan Wacker.
Many people believed that, and some of their fans asked Ethan directly through TikTok whether the song was really about him, and Ethan's answer went as follows:
"Nope. I treated her well."
However, Olivia herself didn't say anything regarding that rumor. We can only believe Olivia's point of view because anyone can simply deny a rumor that was made about them, but Olivia was the one who created and sang the song.
So she should be the only one who confirmed or denied anything about her music.
But, the fact that Ethan and Olivia are still good friends until now made us believe that the song Driver's License is not about Ethan Wacker but about Olivia's other ex, Joshua Bassett. And the "blonde" girl that Olivia refers to in her song is Sabrina Carpenter. But we leave that for another discussion.
Olivia made sure of this by congratulating Ethan for being accepted into Vanderbilt University. She posted that in May 2020, while the two were no longer together since August 2019. It shows us how Ethan and Olivia were pretty much still good friends.
"Ah, I'm so proud! He's the best!" Olivia wrote it as a caption.
An important thing to be noted, readers. After knowing that, people stopped asking whether the man in the song was Ethan because clearly, Ethan didn't lie when he said he treated Olivia well.
In fact, of all of Olivia's relationships, her romance with Ethan didn't end on a bitter note.
But that also left many fans wondering why Ethan and Olivia's relationship ended badly. We're sad that neither Ethan nor Olivia addressed it publicly, and the two seemed to leave it open for people's interpretation.
Does Ethan Wacker Date Anyone after Breaking Up with Olivia?
So, it's been three years for Ethan to be single since his failed relationship with Olivia. So, who's another lucky girl that can replace Olivia's place in Ethan's life?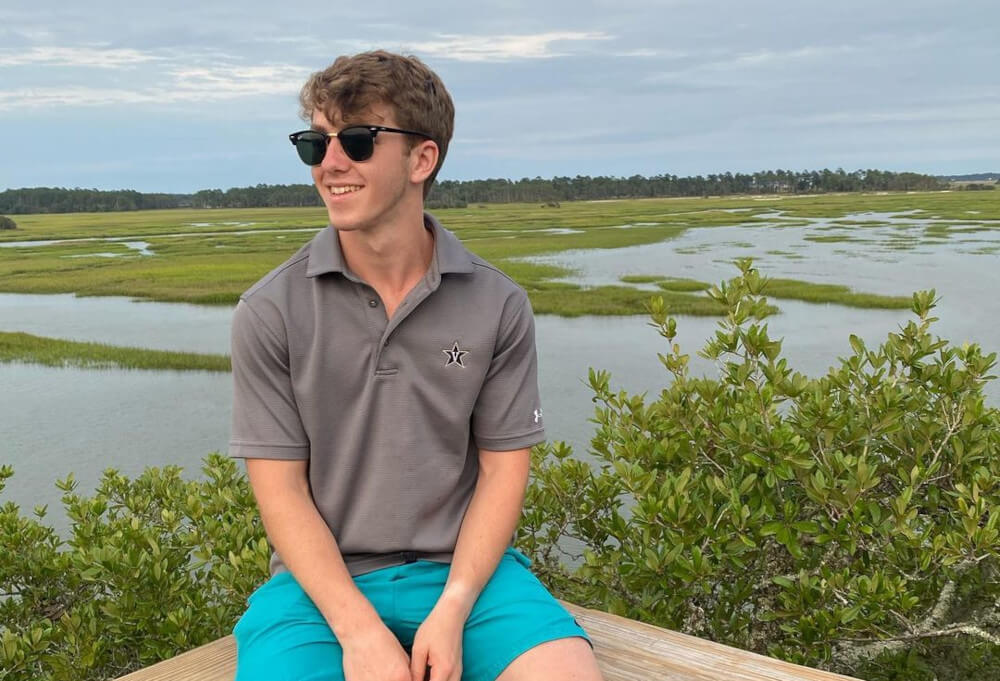 The answer to that is nobody. It seems like Ethan wanted to focus on his career and education at Vanderbilt Uni. And, of course, juggling between work and education is already hard enough, let alone to be in a romantic relationship.
So it's safe to say that Olivia and Ethan's decision to break up was wise, don't you think?