Emilia Clarke 4 Tattoos and Meanings
Last updated: January 25, 2023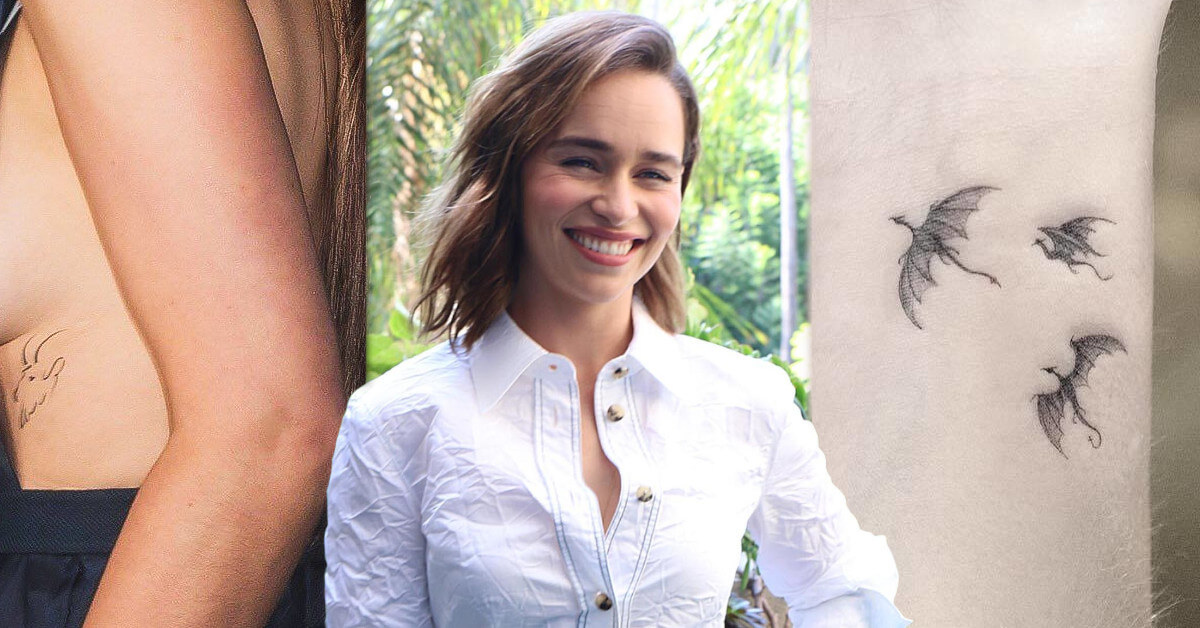 American actress Emilia Clarke rose to fame in 2011 for her work in Game of Thrones. She has won numerous awards in her career for her remarkable work in TV shows and movies.
She is known for role as Sarah Connor in sci-fi film Terminator Genisys (2015) and job of Louisa Clark in sentiment motion picture Me Before You (2016).
Emilia Clarke Tattoos
Since 2015, Clarke has racked up a small but mighty collection of body inks. It seems that most of her tattoos have emotional meanings. Let's read further to know more about her tattoos and their meanings.
Bumblebee Tattoo
In 2015, Clarke went to tattoo artist Dr. Woo to get a bee tattooed on her little finger on the right hand. She told to HipHollywood after getting the tattoo. "So, I wanted to remember it forever and ever."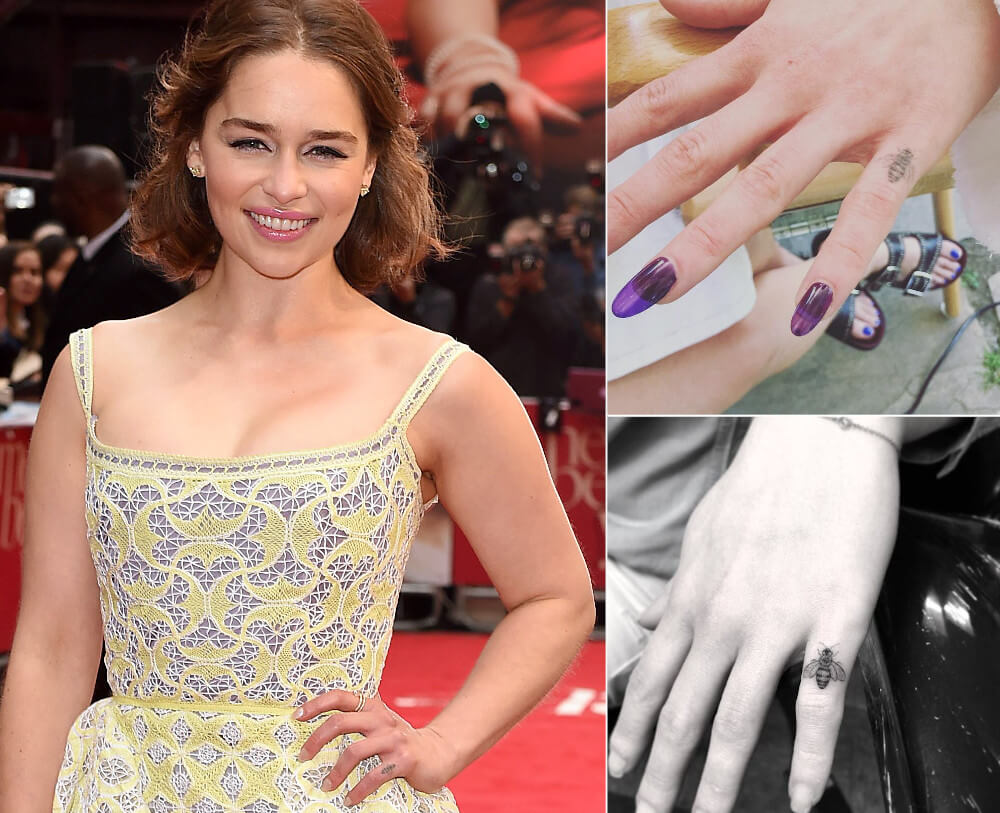 In her movie Me Before You, she plays Louisa Clarke whose favorite is bumblebee tights and later she thought of having it permanently inked. This is the first tattoo which Clarke got inked on her body.
Dragons Tattoo
Clarke has also inked her right wrist with dragons in order to pay tribute to Daenerys and her mighty dragons. "When we finished shooting Game Of Thrones I had three dragons tattooed on my wrist, so I'd never forget everything I owe to this show," Clarke told Elle Australia in an interview.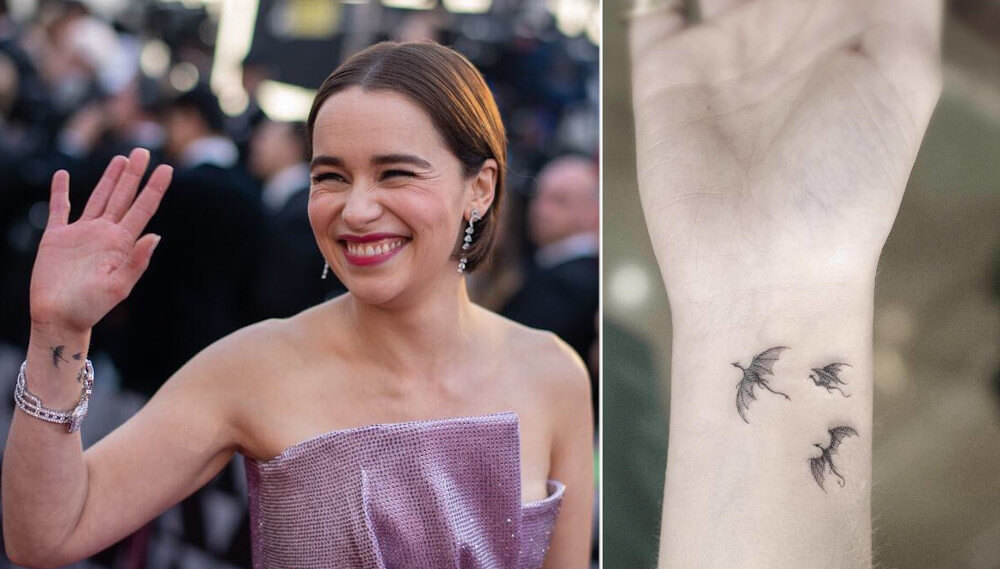 After inking the dragons on her wrist, she took it to her Instagram and posted a picture to her fans. She also captioned the picture "Mother of Dragons for life and that Dr. Woo made sure that the mamma won't never be forgetting her babies".
Goat
The tattoo first spotted at the start of this year's awards season at the Emmys. The Goat tattoo that Emilia has on the left side of her ribs is in honor of her Dad – G O A T = Greatest of all Time.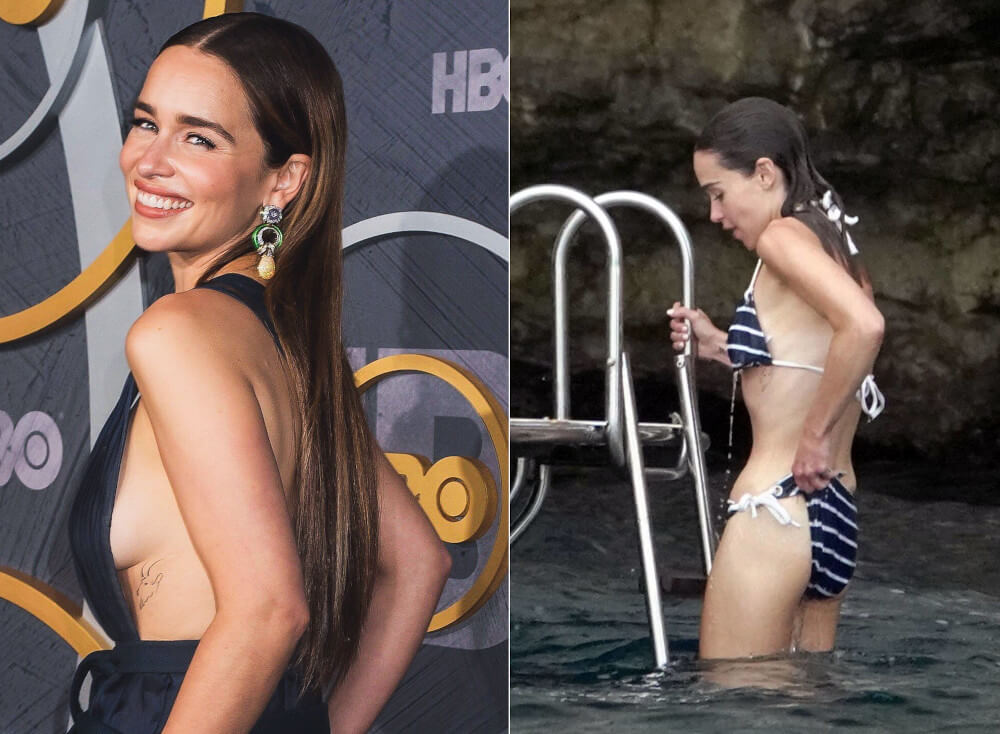 Knot
The inspiration behind that white tattoo has yet to be confirmed by Clarke, but we wouldn't be surprised if it has something to do with her next upcoming project.