Alexandra Daddario Boyfriend in 2023: Who is the Actress Dating?
Alexandra Daddario is currently happily married to Andrew Form.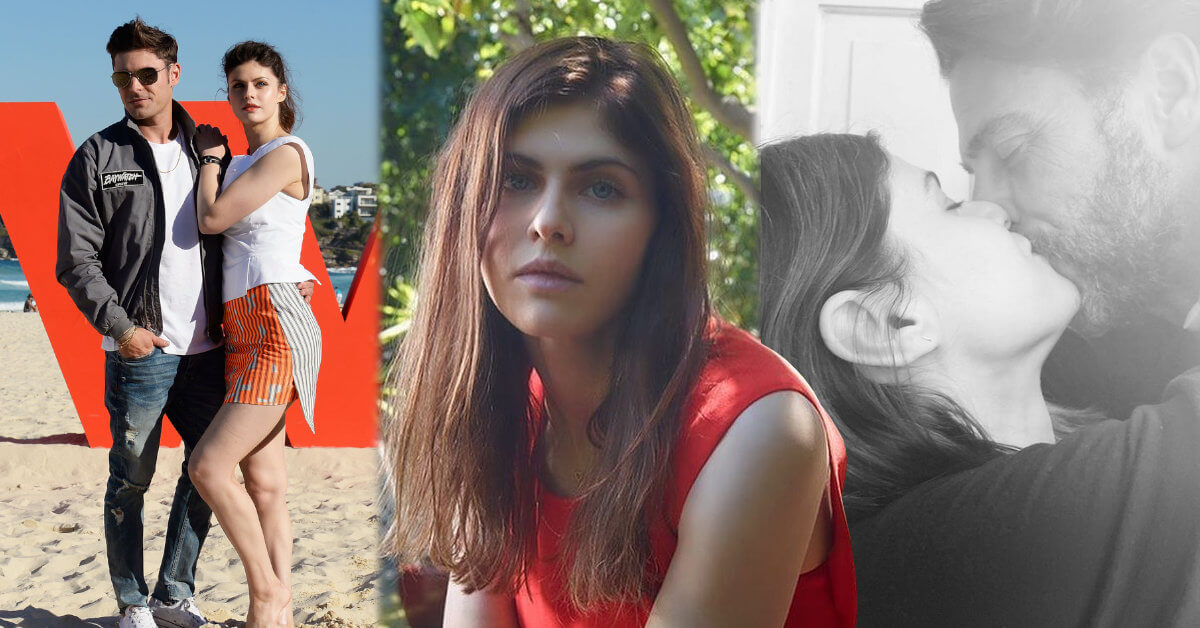 Alexandra Daddario is an American actress who is best known for her role in the Percy Jackson film series.
Her talent and pretty blue eyes had captivated not only her audience and fans but also some A-list men in Hollywood. In this article, we are about to dig deeper about her boyfriend and dating history.
Alexandra's Mysterious Boyfriend in A Quiet Place II
We are going to start this article with one fact: Alexandra Daddario is currently in a relationship! However, she kept her current love life private, and some media have been trying their best to find out who the lucky guy is.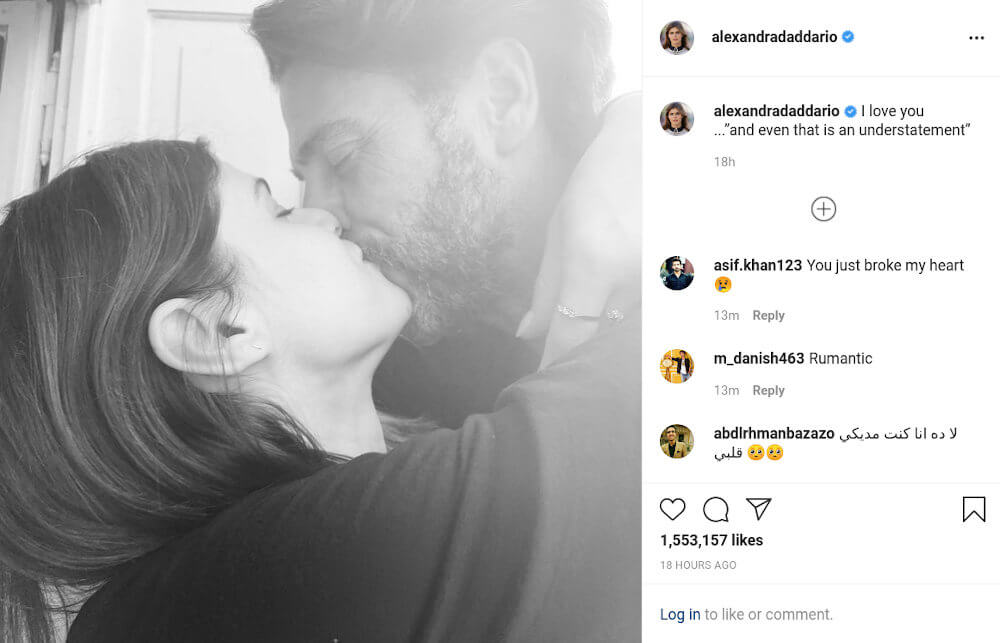 Alexandra only let her fans knew that she was not single in her personal Instagram account by announcing that her boyfriend was starring in A Quiet Place 2. She also wrote the caption as follows: "A Quiet Place II trailer. Very proud of my boyfriend and everyone else involved in this film." It was crystal clear because she explicitly mentioned it as "her boyfriend."
Who's This Lucky Guy?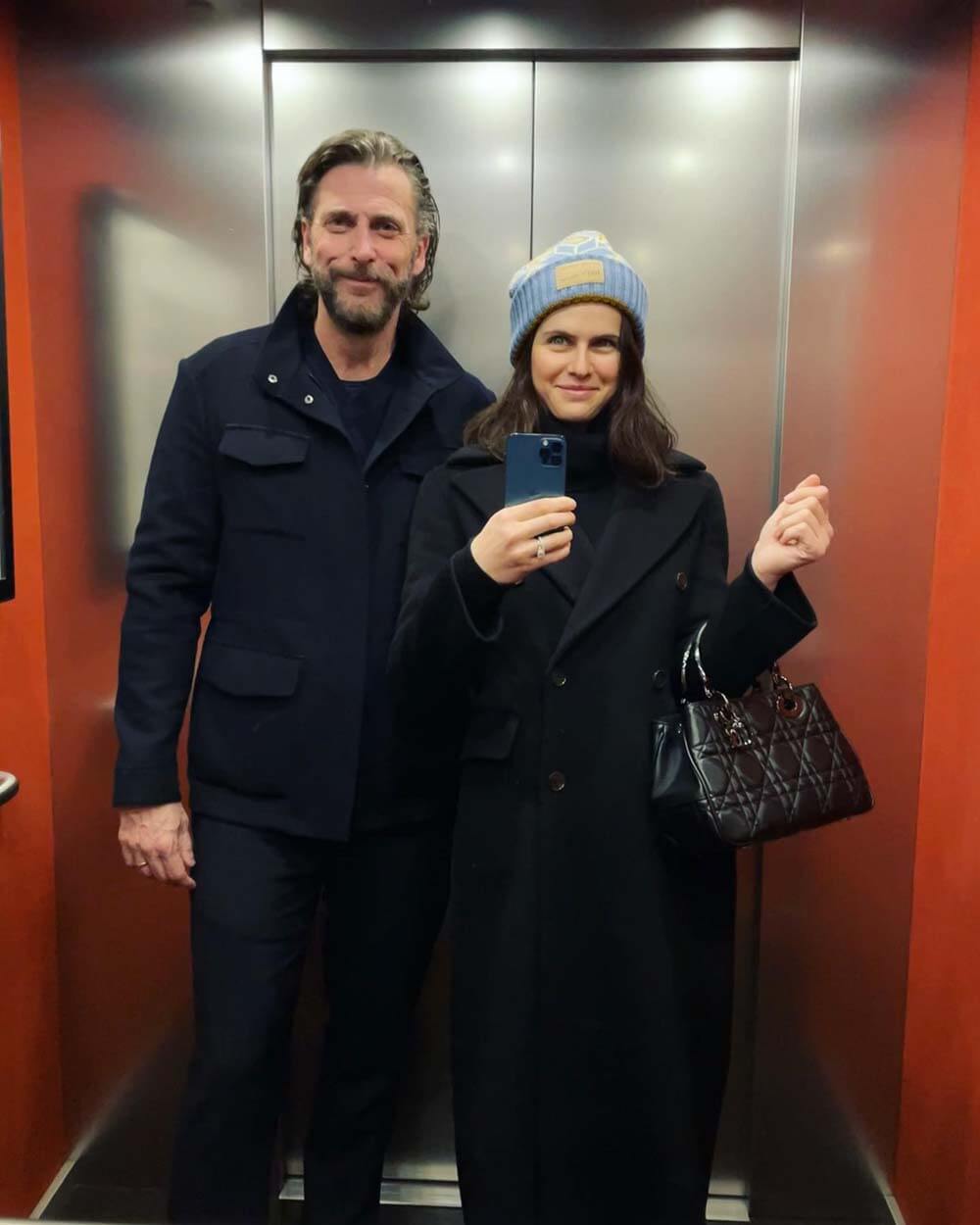 Andrew Form is a film producer who has worked on films such as Teenage Mutant Ninja Turtles, The Purge, A Quiet Place.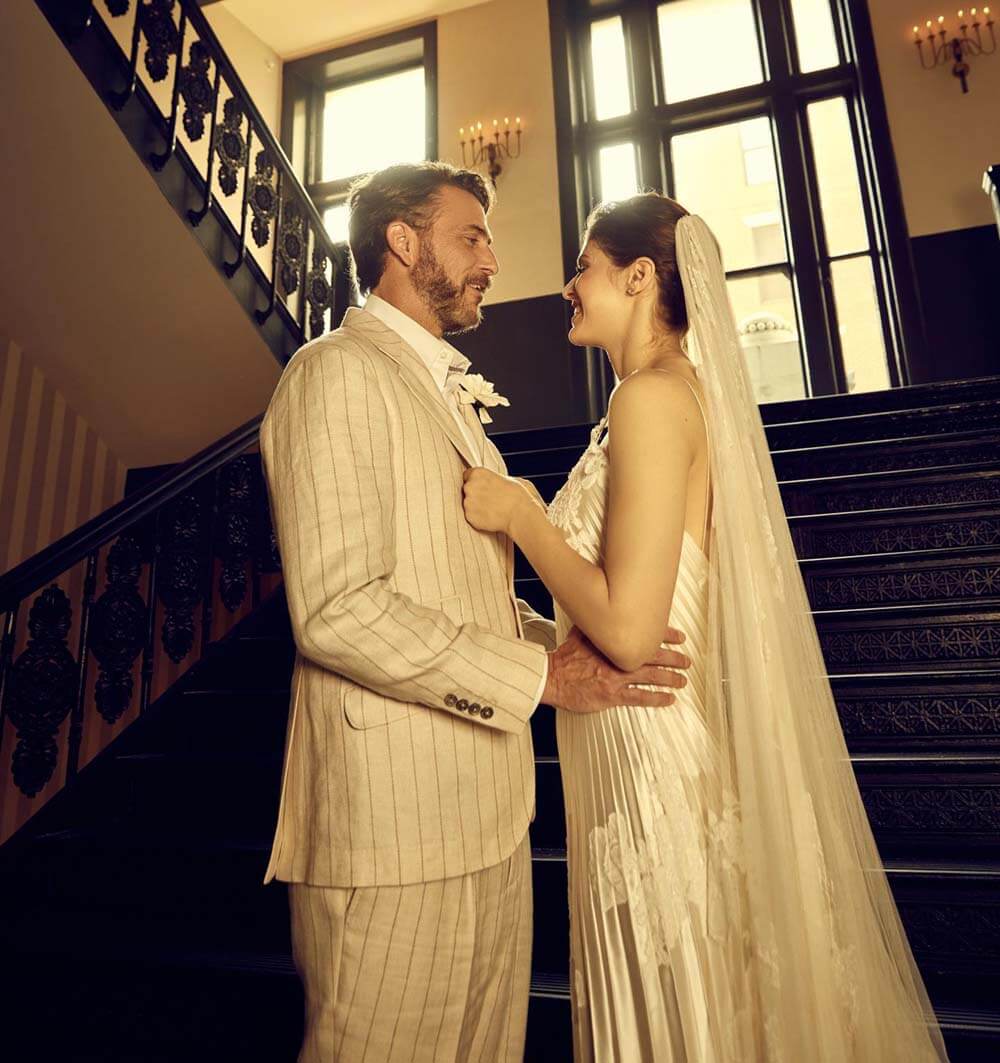 Hollywood actress Alexandra Daddario and Andrew Form tied the knot in a beautiful wedding ceremony in June 2022.
Dating Brendan Wallace: It Was Followed by Rumor of Him Cheating from Emma Watson
Alexandra and Brendan began dating in 2019, and it wasn't clear exactly when they broke up. They first made an appearance together in Los Angeles, specifically in April 2019. They were spotted talking to each other and then kissed.
Not long after that, in July 2019, they were also spotted having their vacations in Italy, and the public soon became rest assured that they both were an item.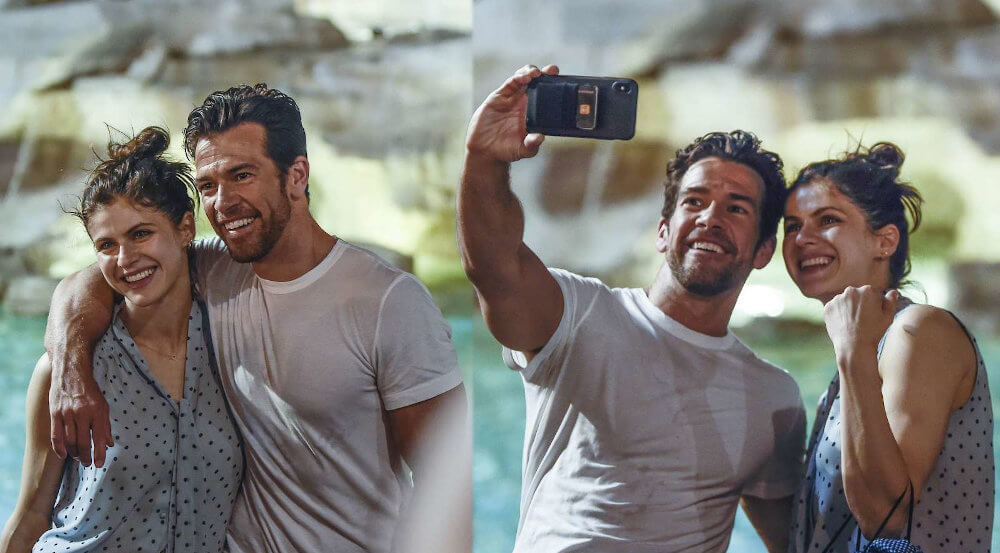 Brendan Wallace is a Fifth Wall ventures entrepreneur and managing partner. He was also known as Emma Watson's ex-boyfriend. At first, when the rumor of him being attached to Alexandra Daddario, he was still in a committed relationship with Emma, some sources have reported. So does that mean that Brendan cheated from Emma with Alexandra?
Both of them neither deny nor confirm that rumor. They both rarely talked about their relationship in interviews. Both Brendan and Alexandra were pretty much closed-off kind of people when it comes to a romantic relationship.
They knew how to keep personal things away from the media. We might get some depiction of them through their pics together, but we couldn't see the story of their relationship.
Their reason for to split also remained unknown. Some sources said Alexandra was already single at the beginning of 2020, but they weren't sure exactly when and why they broke up.
Love Arises on set with Zac Efron: Another Movie, Another Romance
Zac Efron, whom we probably knew already, was a hot American actor with a reputation to date his co-stars. Some media even described Zac with "another movie, another romance." This time was no different because he was rumored to be dating Alexandra Daddario from their movie, Baywatch.
Was this rumor true?
They were suspected of dating and appeared pretty much high over heels with each other in 2017, following the Baywatch movie-making process. They looked super flirty together in their interviews promoting the movie. Their romance wasn't only appeared in their interviews but also their social media.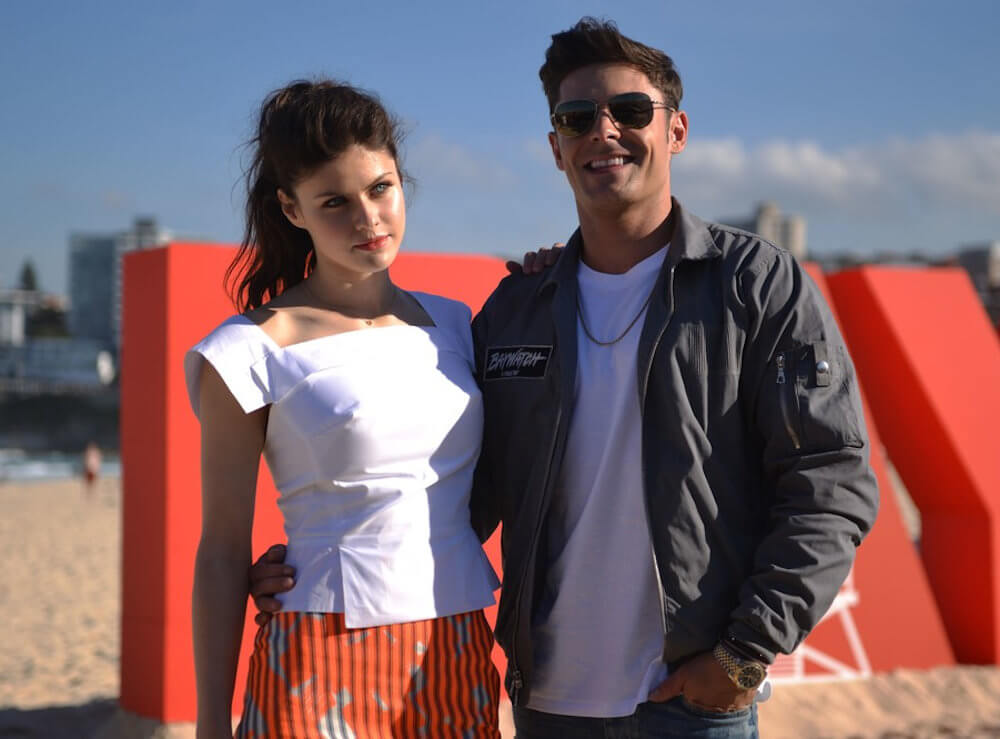 In Alexandra's Instagram, she posted her pic being kissed on the cheeks by Zac Efron. The caption wasn't indicating anything other than them being a best friend on the set, but Alexandra's fans were sure that they both had a thing for each other.
Neither Alexandra nor Zac made any statement regarding that rumor. As we probably know that Alexandra never talks publicly about her dating life. Even though she was pretty open with her childhood life, career, and other personal things that she's been going through, love life and romance weren't really on her list as things that she liked to talk about.
But the rumor with Zac Efron was still worth mentioning because, well, it is Zac Efron! Pretty sure many people also agree these two good-looking people should be together in real life, right?
Caught Kissing in A Car with Ari Melber
Ari Melber is a profound attorney and journalist that got an Emmy award for his profession. He was dating Alexandra Daddario back in 2018. He also served as a Chief Legal Correspondent for MSNBC and was known for his charismatic, charming, and smart persona.
No wonder Alexandra fell for him. But how did these two met in the first place, and how long had they dated?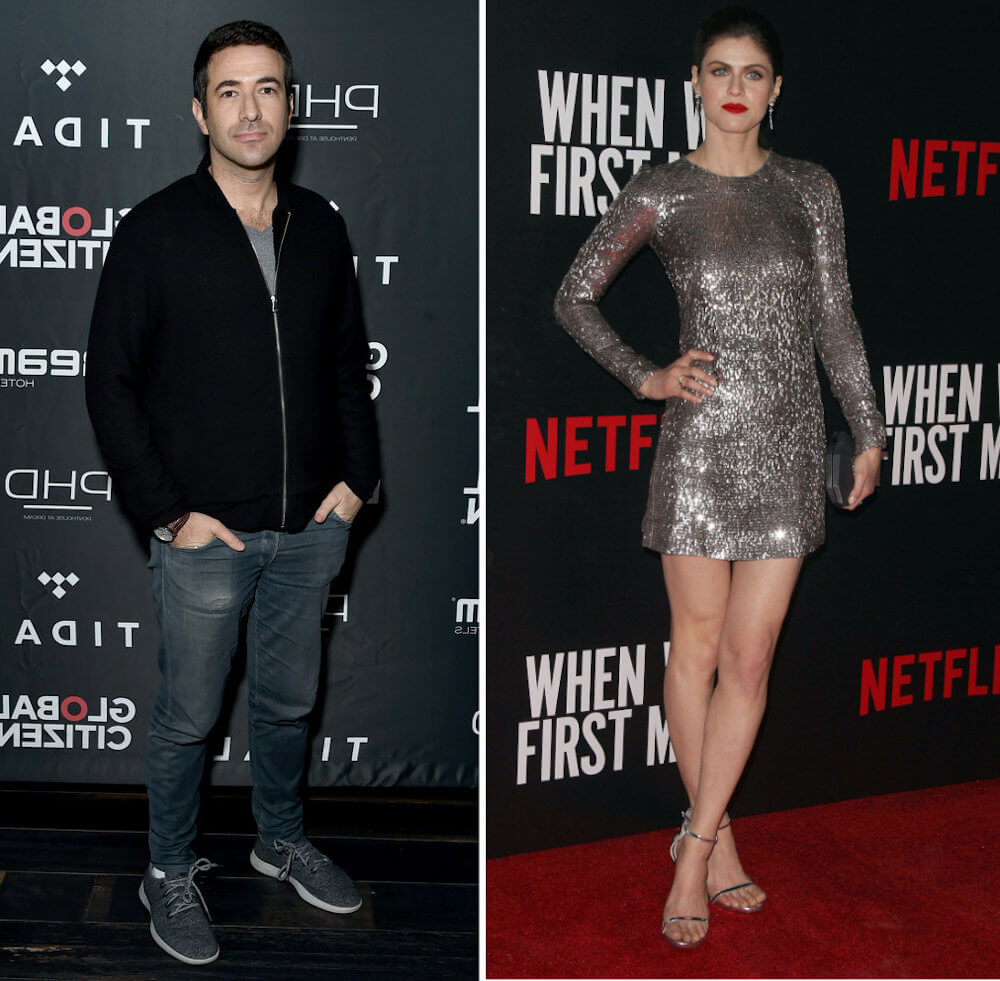 Alexandra Daddario and Ari Melber were first caught together kissing in the car back in August 2018. Their pictures kissing passionately were all over the internet, and people got crazy. Ari just got divorced from his previous wife, Drew Grant, and suddenly get caught in a PDA session with Alexandra. We weren't complaining, though, since they both did look good together.
There weren't any clear sources that explained how they met and why they broke up either. All that we knew both of their parents were also a lawyer so that they might meet through their parent's mutual events.
Unfortunately, their relationship didn't last long. In less than a year, Alexandra was spotted being together with Brendan Wallace and was previously rumored to be dating Zac Efron on the set of Baywatch.
Alexandra's fans had made a presumption that the pair slit up due to their busy schedule, and it was impossible – Ari as a lawyer and Alexandra as an actress that was starring in a big hit movie at that time – to find a time to be together. Well, that does make sense.
Though there wasn't any official statement of their split, their PDA pictures no longer appeared on the internet.
Had Strong Chemistry and Got Engaged, but Still Cannot Manage Long-Last Relationship with Logan Lerman
As we probably know from his role in Perks of Being a Wallflower and Percy Jackson's film series, Logan Lerman is a well-known American actor who received prestigious awards in the movie industry. He dated and then got engaged with Alexandra Daddario – and the relationship was a long and serious one – in December 2014, but then separated in August 2016.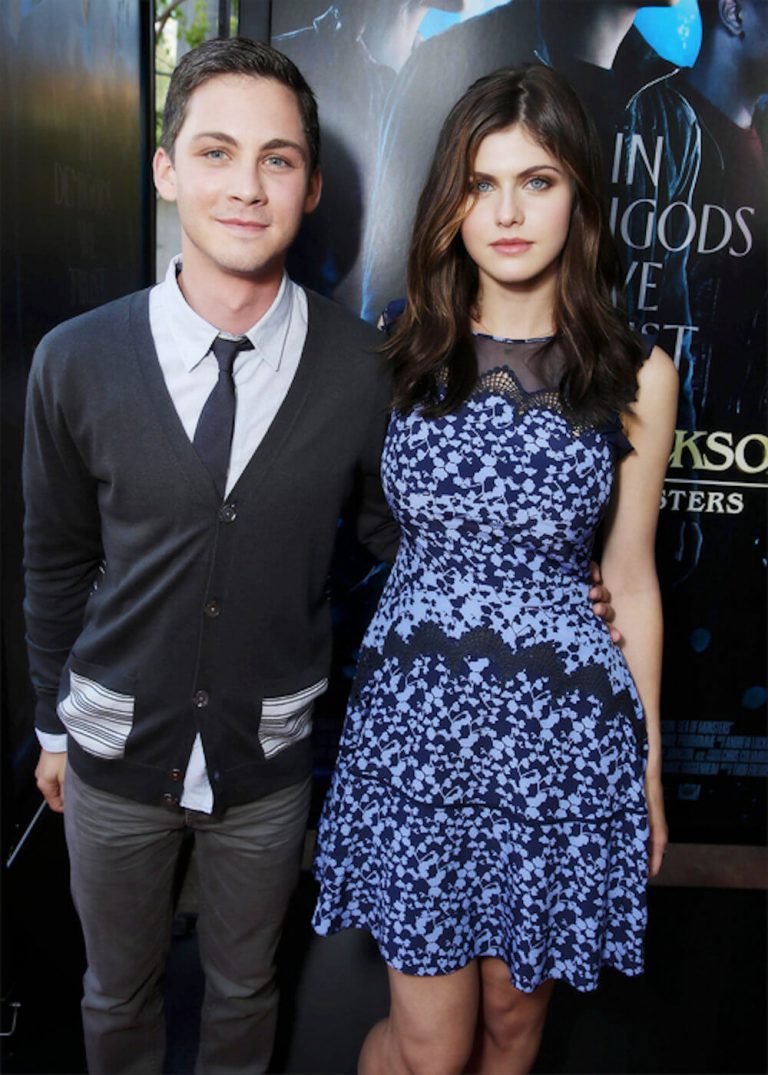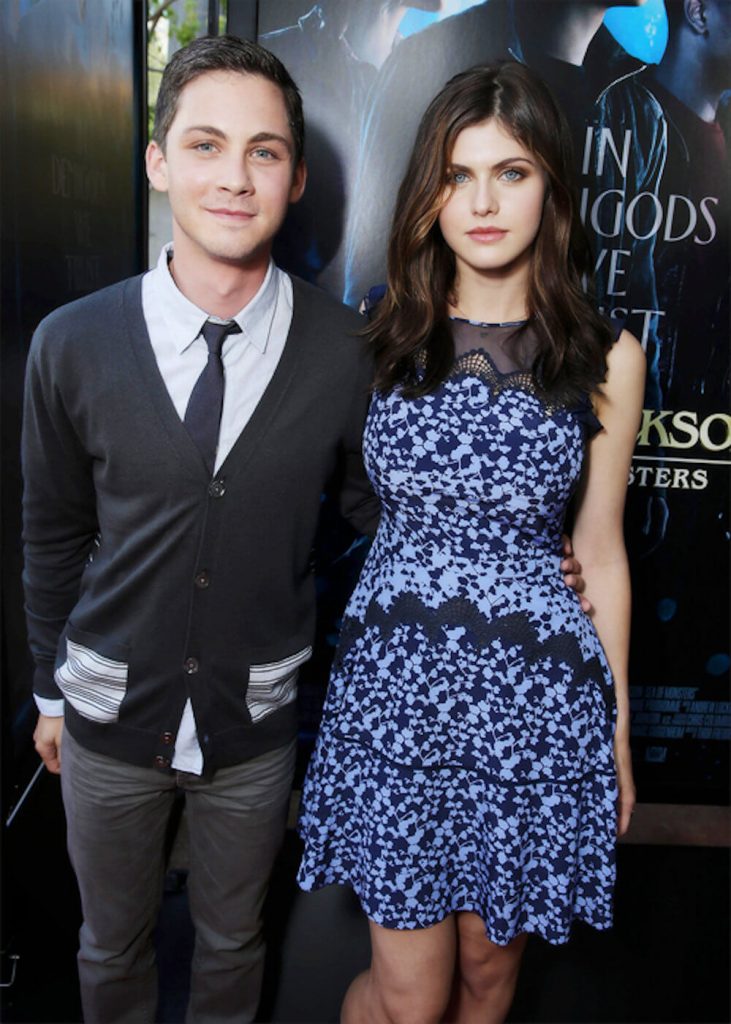 Though from both of their fans' perspectives, this relationship has been their most serious one, they couldn't make it long-term either.
Their chemistry was started on the set of the Percy Jackson film series, resulting in them starring in three movies together for Percy Jackson. Both Logan and Alexandra didn't disclose the details of their relationships, but they were pretty open when announcing their engagement for the first time.
Though not many media knew how they met for the first time, there were lots of news about why they broke up. It was due to their hectic schedule as actors since Logan Lerman was in the middle of making Perks of Being a Wallflower movie.
They also confirmed that they made their last appearance together in the events for "The Perks of Being a Wallflower."
Alexandra Daddario First Love and Longest Relationship with Jason Fuchs
Jason Fuchs is an American actor and screenwriter. He was Alexandra's first public boyfriend throughout Alexandra's whole career as an actress. He had written several big hit movies such as Ice Age: Continental Drift and Wonder Woman. He has also been included on the Forbes 30 under 30 lists.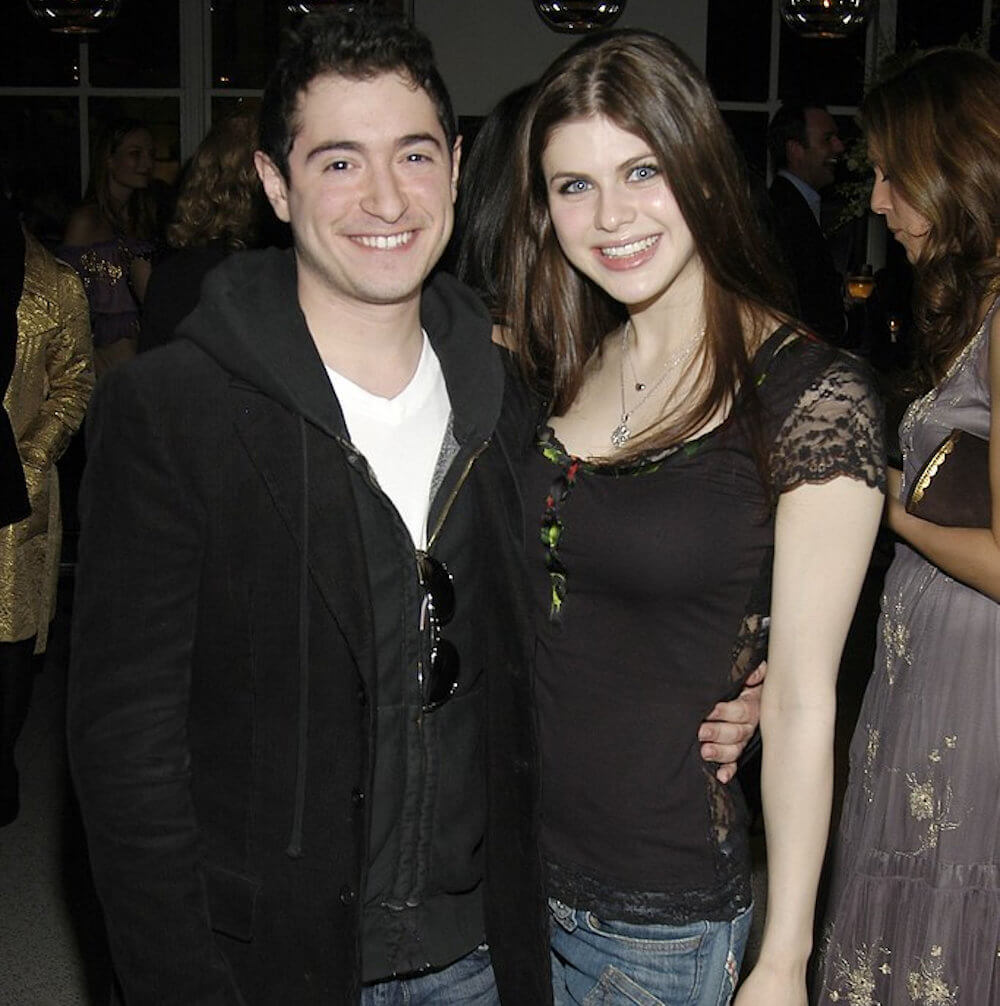 Jason and Alexandra first dated in 2006 and lasted until 2009. Considering Alexandra's longest relationship so far, this must've been pretty serious; before Alexandra had several short-term relationships and breakups.
Not many things that we could dig from her relationship with Jason either, other than Alexandra stated him as her first love. He also said that Jason was such a keeper, and she liked him a lot.
When she was asked about her previous relationship with Jason, she explained that she, at first, was pretty shy around boys, and she would get very nervous. During her interviews with the Daily Mail, she expressed, "I date, but I'm nervous around boys. I get very tentative".