Who Is Stephanie Hsu's Boyfriend? Her Relationship With Actor Britton Smith And Actress Tallie Medel
Having proudly identified as a member of the LGBTQ community since 2022, many fans wonder about Stephanie Hsu's boyfriend or any love interest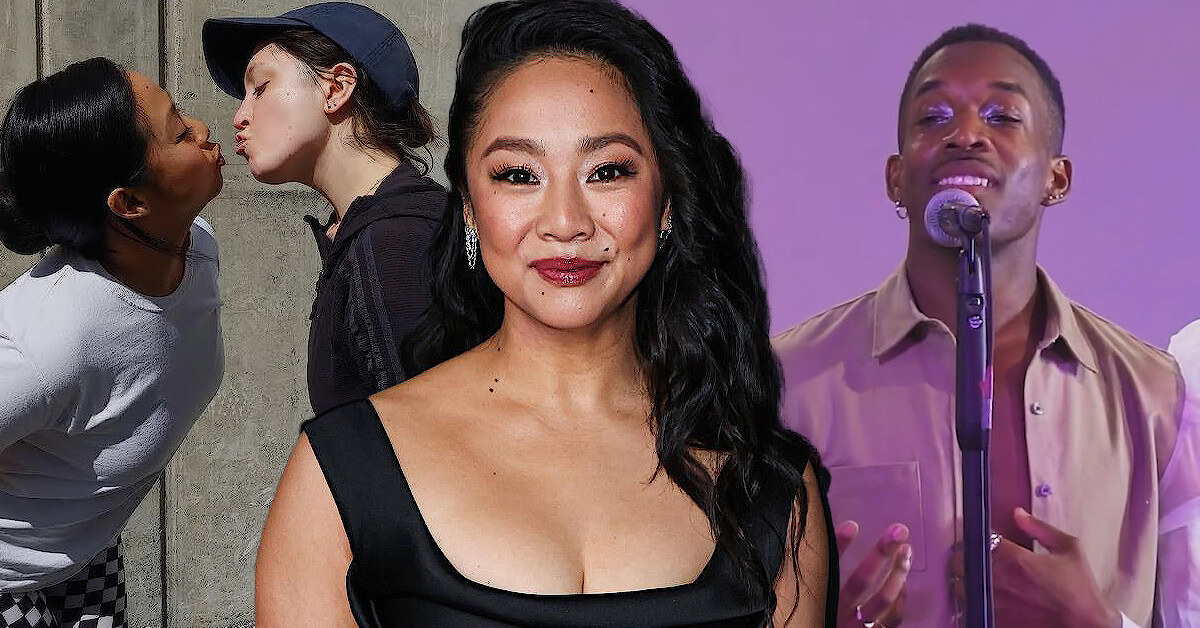 Among the many rising Asian stars in Hollywood, Stephanie Hsu is one of the notable names, thanks to her brilliant performance in the award-winning Everything Everywhere All at Once. Her role in the movie also earned Stephanie an Oscar nomination for Best Supporting Actress.
Who Is Stephanie Hsu's Boyfriend, Britton Smith?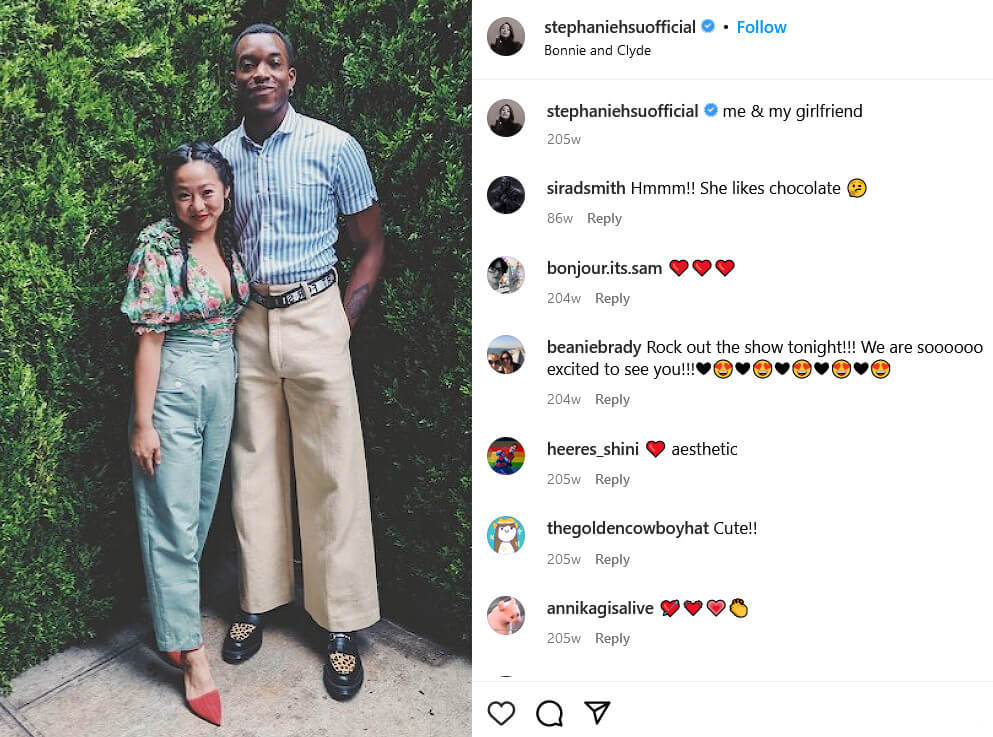 Stephanie Hsu has been dating fellow musical actor and singer Britton Smith for several years. The pair met at the set of the Broadway production of Be More Chill, where they starred as the love interest in the play.
Stephanie and Britton were highly private about their relationship, so fans had just discovered they were involved in a long-term relationship in 2022 when Stephanie posted a picture of Britton and his gift on her birthday.
Stephanie Hsu's Romance with On-Screen Girlfriend Tallie Medel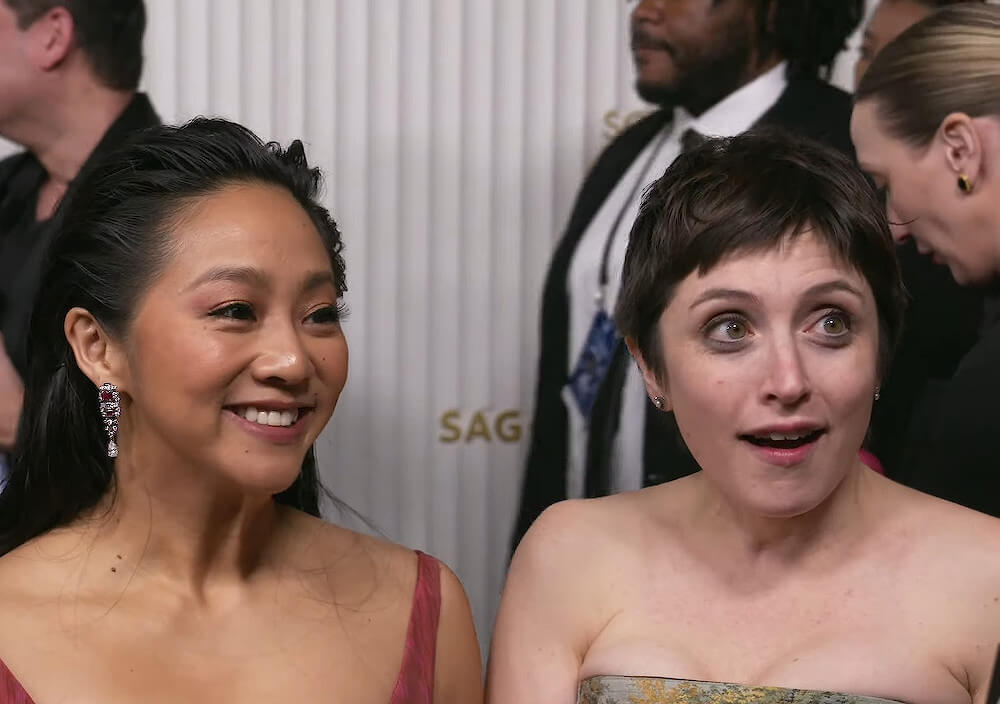 In Everything Everywhere All at Once, Stephanie Hsu portrayed the role of Joy Wang, Michelle Yeoh's on-screen daughter, who also happened to be a threat to the entire multiverse! In the movie, Joy is an omnicidal daughter who dates Becky Sregor, portrayed by actress Tallie Medel.
Stephanie's performance was brilliant, capturing the confusion and anger of being a queer Asian with middle-aged parents while delivering a loving relationship with her girlfriend.
Well, Stephanie once said that her character seems to hit a bit close to home, after all!
Is Stephanie Hsu Queer?
Gaining worldwide recognition through his role in the award-winning Everything Everywhere All at Once, Stephanie Hsu's performance drew the audience's attention, mainly because she portrayed a queer Asian in the movie.
Her role began to raise assumptions about her sexual preference, and fans went wild when Stephanie indirectly came out during a promotional interview for the movie.
"When I read the script, a queer love story felt so obvious," she admitted. "Because that's also my life," Stephanie revealed.