Who is Scott Disick Girlfriend in 2023? Is He Married?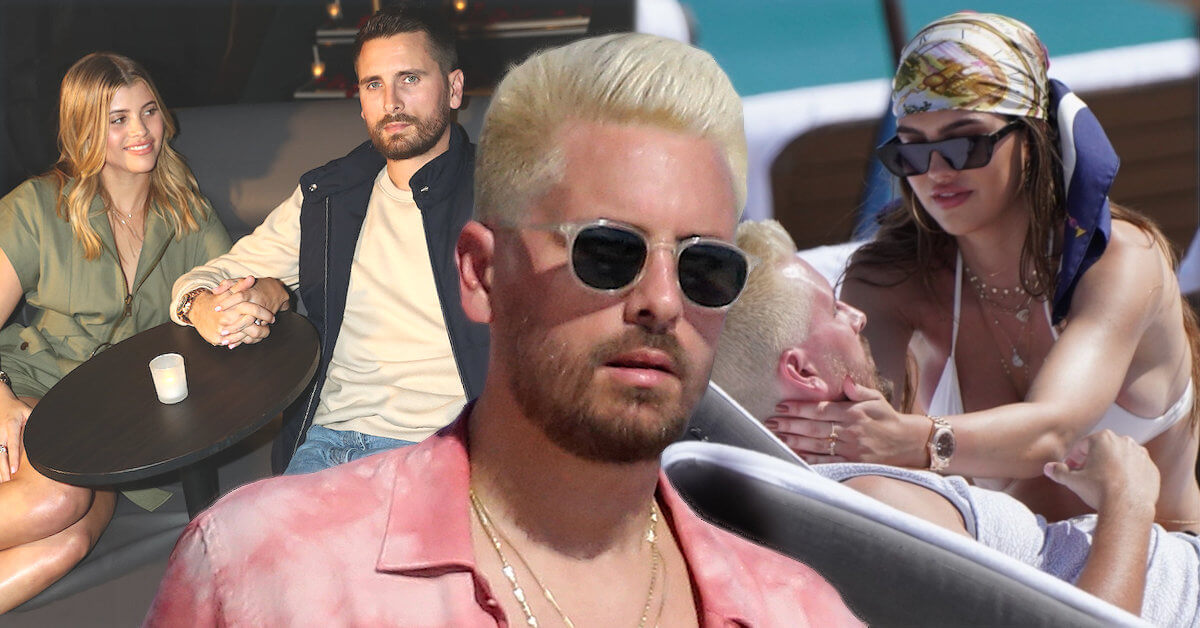 Leave it to the Lord to provide us with exciting news now and then. And by that, we mean the one and only Lord Disick.
Scott Disick, just like most of the Kardashian-Jenner family, rose to prominence after starring in the reality Keeping Up with the Kardashian.
Besides Keeping Up with the Kardashian, Scott also has his TV series, Flip It Like Disick. He also has been active in his nightclub investments and clothing line, Talentless.
Is Scott Disick Dating Anyone?
After breaking up with his baby mama, Scott seemed to set his eyes on another TV reality show star, Amelia Hamlin. Amelia is the daughter of actors Harry Hamlin and Lisa Rinna, who's also one of the casts of the reality show The Real Housewives of Beverly Hills.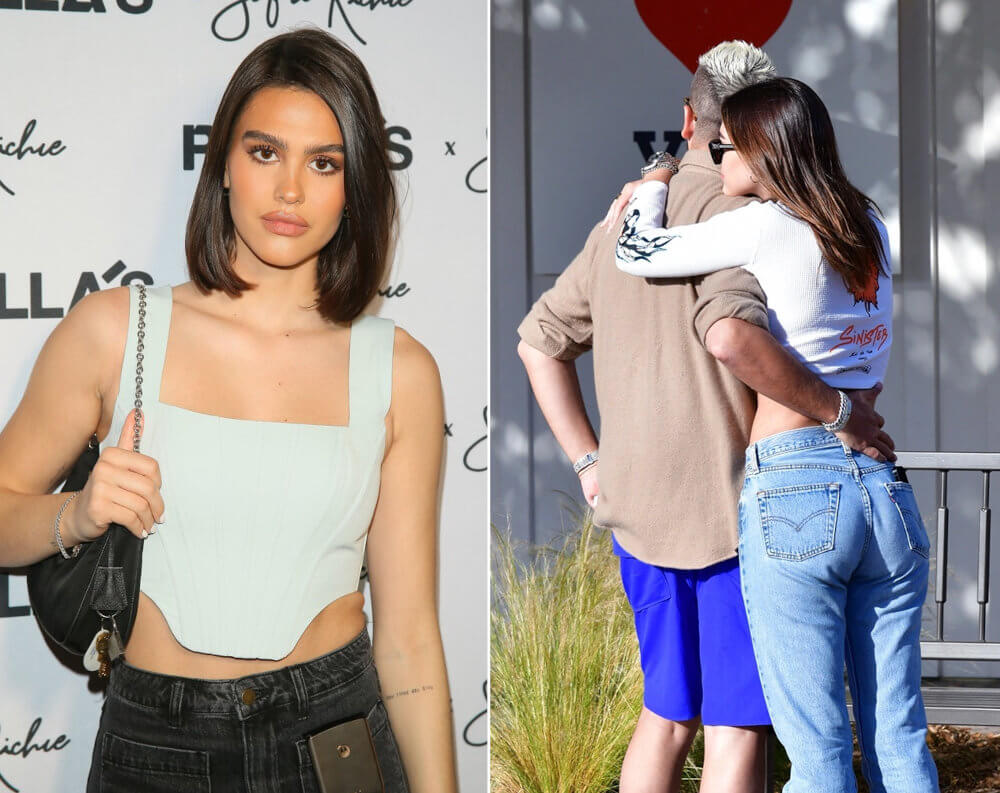 Scott Disick and Amelia Hamlin were first seen together at Kendall Jenner's birthday party in 2020. The couple had been seen together on several dates ever since.
While they decided to take it slow in making their relationship Instagram official, Scott and his girlfriend Amelia enjoyed publicly flirting on their respective social media accounts and flaunting excessive PDA when they went out for dates.
The 18 years age gap between Scott and Amelia caused concerns. Despite the pair seeming happy with their relationship, fans didn't share the same sentiment. Probably feeling sick of the scrutiny, Amelia took on her Instagram account to give her thoughts regarding the matter.
"People can embrace themselves however they feel fit for them," she wrote on her Instagram story.
While fans seem to frown upon their relationship, an insider reported to Us Magazine that the pair "are in a really good place" and that they "have a lot of love and respect for each other."
The same insider also shared how Kourtney and the rest of the Kardashian-Jenner empire supported the couple. Unfortunately, the same couldn't be said about Amelia's family. Amelia's mother, Lisa Rinna, expressed her concerns about Amelia's relationship in an episode of The Real Housewives of Beverly Hills.
"She's 19, he's 37 with three kids," Lisa ranted to fellow castmate Erika Jayne. "I'm a lot nervous about it," she added.
Mom's concerns proved true as Scott and Amelia broke up in September 2021, nearly a year after they were first spotted together. A source told that the former couple was "going through a rocky patch" and that Amelia "isn't happy with him."
Many fans assumed that Amelia is not pleased with how Scott still invested in his ex, Kourtney Kardashian's love life.
In early September 2021, Scott wrote to another ex of Kourtney's, model Younes Bendjima, about a picture of Kourtney and her fiancé Travis Barker. Shortly after, Amelia posted a photo of herself on Instagram, along with the caption "Don't you have a girlfriend?"
Yeah, for real, Scott. Don't you?
Scott Disick's Relationship with Sofia Richie
Before his relationship with Amelia, Scott was in a relatively long-term relationship with Sofia Richie, the daughter of the infamous Lionel Richie.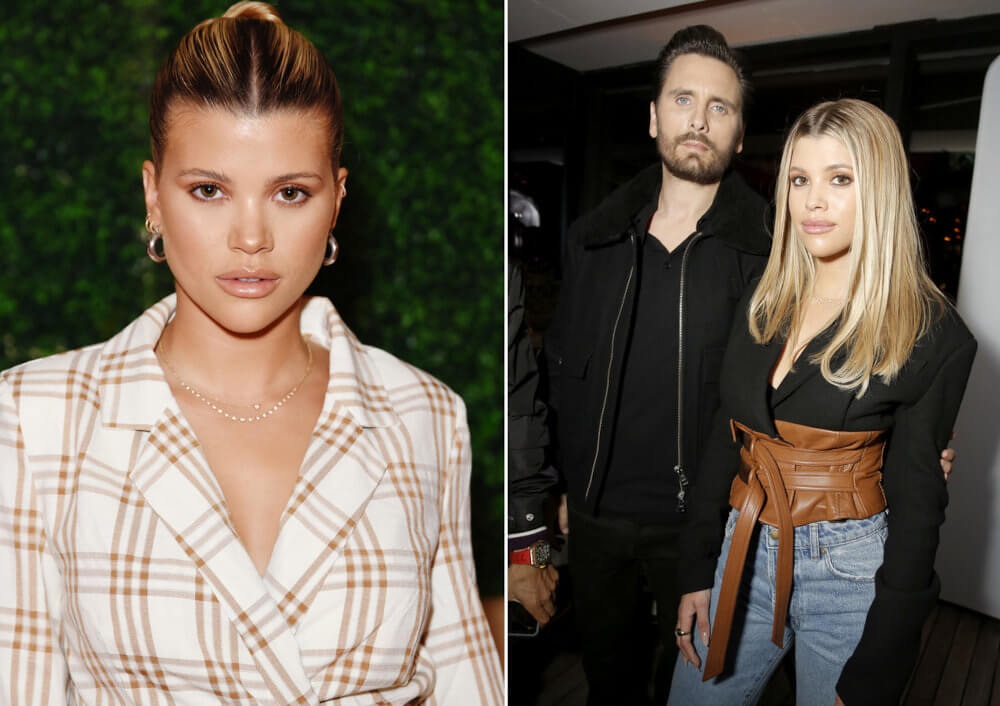 The former couple was first linked in May 2017 after being spotted vacationing together with a yacht in Cannes. They were also spotted having dinner at Nobu a month later.
Like how it was with Amelia, Scott took his time to make his relationship Instagram official. Sofia appeared on his Instagram for the first time in September 2017, when Scott posted her story in a restaurant.
A source told that Sofia "has been interested in him for a long time" and that she is "falling hard and thinks this is the real thing."
In October 2017, Sofia posted a picture of her with Scott while vacationing in Mexico. In the same month they went Instagram feed official, Sofia's father Lionel Richie expressed his concerns regarding the relationship.
"Have I been in shock?!" he asked in disbelief. "I'm scared to death. Are you kidding me?" he stated.
Well, Lionel's concerns were not entirely baseless, considering Sofia was only 19 when she started dating Scott, who was 34. Who wouldn't get scared?
Even Kendall Jenner shared the same sentiment. The model threw a shade on Scott and Sofia's relationship by commenting on a picture of the former couple and Scott's children in the car. Kendall wrote, "Aww Scott and his kids."
In May 2018, Kourtney seemed to warm up to Scott's relationship with Sofia, even allowing the pair to take her children on holiday.
Sofia even joined Scott and the rest of the Kardashian-Jenner family on a holiday trip to Aspen, implying a peace, or at least a truce, between the family and Sofia.
In June 2019, Scott and Sofia were reported to be "stronger than ever." A source even revealed that Sofia "has a good friendship and relationship with Kourtney."
In June 2020, Scott and Sofia were reported to have broken up, following the relentless rumors that Scott and Kourtney got back together. However, two months later, a source told Us Weekly that Scott and Sofia "are hanging out again romantically."
The pair broke up for good in August 2020, and you can guess the reason: Scott's obsession with Kourtney. Scott even disclosed his argument with Sofia over Kourtney in the season finale of Keeping Up with the Kardashian, something that Sofia wasn't pleased with.
Really, does Scott Disick even understand privacy?
Scott Disick's Complicated Relationship with Kourtney Kardashian
Scott and Kourtney's relationship goes way, way back. The former couple was together for nearly a decade after meeting for the first time in 2006. It was not until a year later that their relationship went public following the premiere of the first episode of Keeping Up with the Kardashians.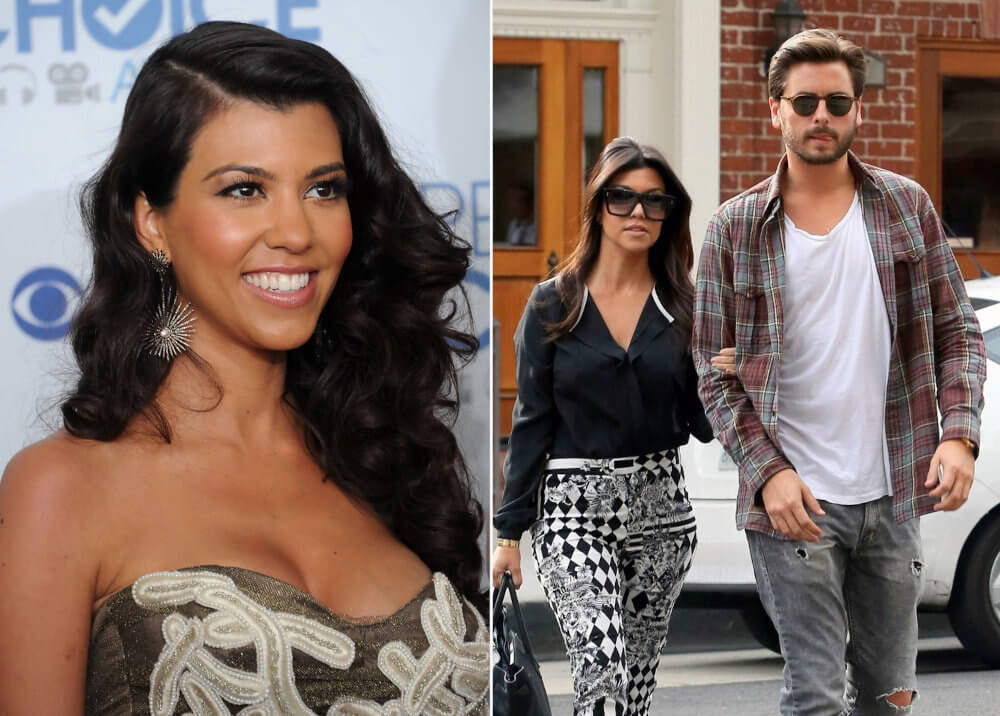 Scott and Kourtney were known to have a rocky relationship, with Kourtney accusing him of cheating multiple times throughout the whole TV series. They broke up for the first time in 2008 after Kourtney found several texts from another woman on Scott's phone.
They got back together after they hooked up in Miami. Shortly after their reconciliation, Kourtney announced that she was pregnant with their first children. She later stated that she "love being pregnant" and that it was "the best thing that's happened" to her.
Scott and Kourtney welcomed their first child, Mason, later that year, and the new family decided to move to Miami. Unfortunately, things took a downturn after Scott returned to partying.
"I can't do this anymore," Kourtney said. "I love Mason more than I love you, and that's what it is," she stated.
After a brief breakup, they announced that they were expecting their second child in November 2011. Their second child, Penelope, was born in July 2012.
In December 2014, Kourtney gave birth to their third child, Reign, on the same date she gave birth to Mason. Several months later, Scott and Kourtney called it off for good after Scott was pictured cheating on her with designer Chloe Bartoli.
Although it's been seven years since the former couple called it quits, Scott and Kourtney tried to remain civil with each other and become great co-parents for their children. A source reported to Life & Style that Scott and Kourtney set the children as their priority and that they "have a blast raising them together."
However, an insider revealed that despite their pleasant façade, Scott and Kourtney "have been secretly clashing for a while and barely talk."
The same insider also shared how their friendly relationship worsened shortly after Kourtney started dating the drummer of blink-182, Travis Barker.
"She's accusing Scott of being jealous that she's moved on and found love," the insider stated.
Well, Scott, maybe that's a sign for you to move on with your life and stop obsessing over your ex?
Scott Disick's Flings Who Didn't Make It Long
Back in 2006, when Scott and Kourtney broke up briefly for the first time, Scott rebounded with designer Chloe Bartoli. The pair then rekindled their fling in 2015, shortly before Scott and Kourtney split for good.
Another name to add to Scott's list of flings is Bella Thorne. The former Disney star hooked up with Scott in 2017, shortly before he dated Sofia Richie.
Scott and Bella were spotted being attached on the hip during his 34th birthday bash in Cannes. However, Bella said that "it was way too much" for her, their relationship didn't last long.
Scott has also stepped out on several dates with gorgeous women, namely Bella Banos, Ella Ross, Jessica Harris, Megan Blake Irwin, Christina Burke, and Lina Sandberg.
The Lord gets what he wants, it seems?