What is Scott Disick's Net Worth in 2023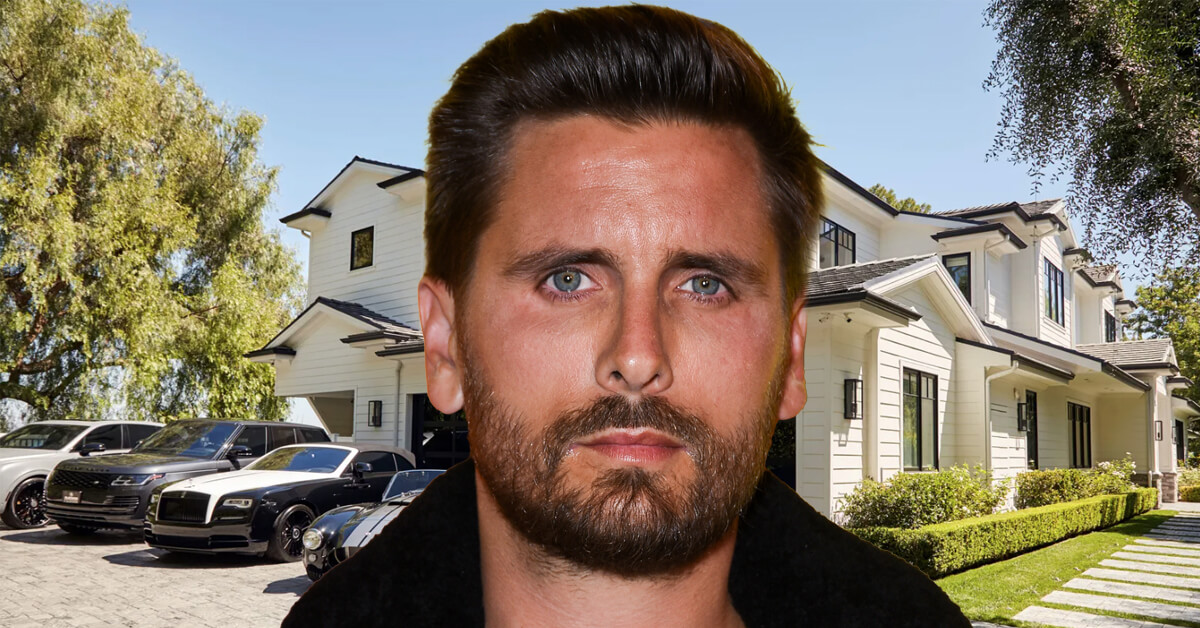 From Keeping Up with the Kardashians to Flip It Like Disick to having the public struggling to keep up with his life, Scott Disick is one of the most talked-about TV personalities.
As he prefers people to call him, the Lord also acts in several web series, aside from Keeping Up with the Kardashians and its spin-offs. He has starred in many of his rapper buddies' music videos.
Other than appearing in multiple TV shows, Scott is also busy tending to his many ventures, such as a clothing brand, nightclubs, and vitamin companies.
Scott Disick's Net Worth
Scott Disick's net worth stands at $45 million as a result of his relationship with Kourtney Kardashian, who gave him the leading role in the family's successful reality series.
A suitable amount for Lord Disick, no?
Scott Disick's Modeling and TV Career
Teenage Scott Disick modeled on the cover of several young adult novels. One of the most popular novels he modeled was Heartland by Lauren Brooke in 2001.
He met with his girlfriend and baby mama Kourtney Kardashian five years later.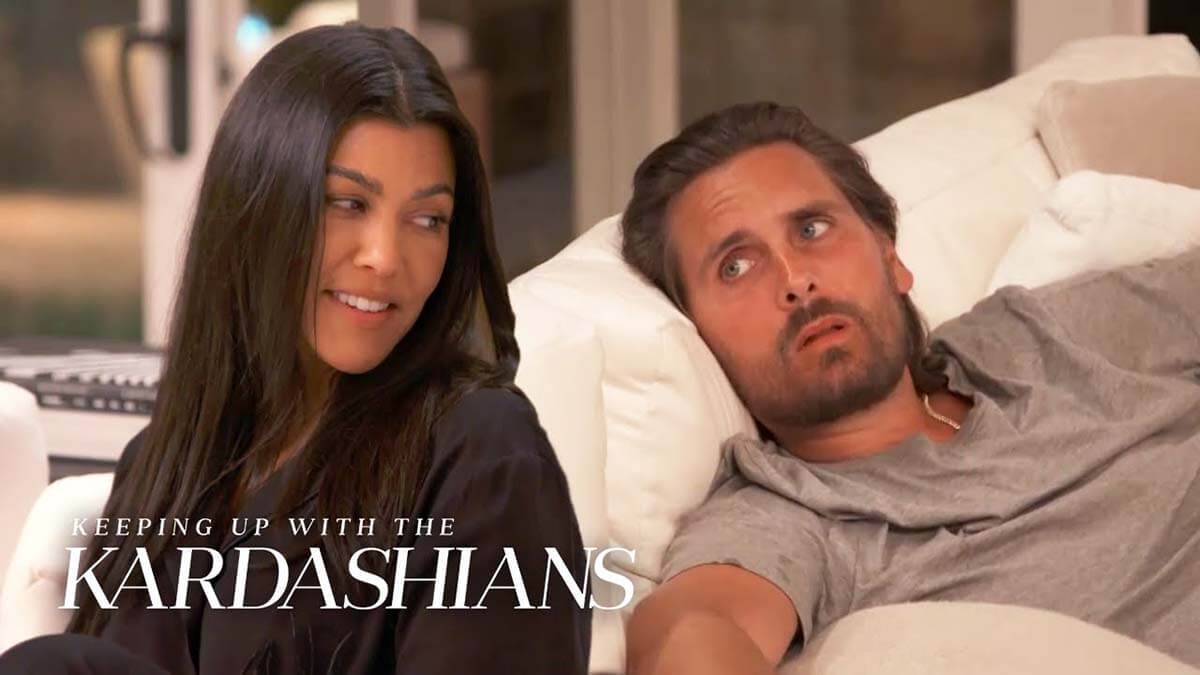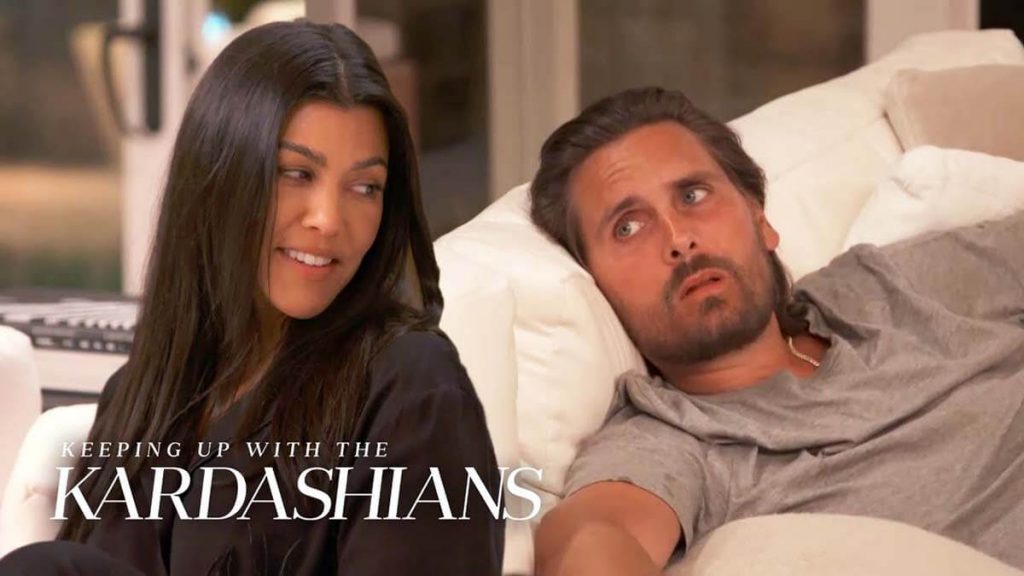 In 2009, Scott starred in a Keeping Up with the Kardashian's spin-off, Kourtney and Kim Take Miami, alongside sisters Kourtney and Kim. In one of the later episodes, Scott did a controversial thing; he hunted an alligator, saying that he could make shoes.
Yep, you can imagine the criticism he received back then!
Scott Disick appeared in a CW series H8R in 2011, which revolved around celebrities who tried to convince their haters that they were pleasant people to be around. In the same year, he also starred in another spin-off of Keeping Up with the Kardashians, a series entitled Kourtney and Kim Take New York.
In 2012, Scott Disick appeared as one of the judges in Miss Universe 2012.
Scott had the first series of his own in 2013, a web series entitled Lord Disick: Lifestyles of a Lord. In that show, he showed off his jaw-dropping car collection and shared tips on leading a lavish lifestyle. In the same year, he appeared in a short film to market Kanye West's creative content company, Donda. He seemed to portray Patrick Bateman from the novel American Psycho.
Scott again starred in another spin-off Kourtney and Khloe Take The Hamptons. During the same time when they filmed for the series, Scott also guest-starred in a comedy-drama, Royal Pains, along with Khloe Kardashian.
Throughout 2015 and 2016, he made several appearances in non-spin-off series, such as Kingin' with Tyga, I Am Cait, Rob & Chyna, Wild 'n Out, and Kocktails with Khloe.
In 2016, the producer team of Dancing with the Stars considered Scott Disick as one of the contestants for the show but eventually bailed out after he demanded $500,000 as his payment.
Scott got his second series, entitled Flip It Like Disick. This show focuses on Scott and his team remodeling several real estates owned by Hollywood celebrities located in the Greater Los Angeles area.
Purchasing Houses, Flip Them, and Sell Them: Scott Disick's Real Estate
Just sometime after he began to dive into the house renovation business in 2015, Scott purchased a home in Hidden Hills for $6 million. He listed the property four years later for a whopping $13 million.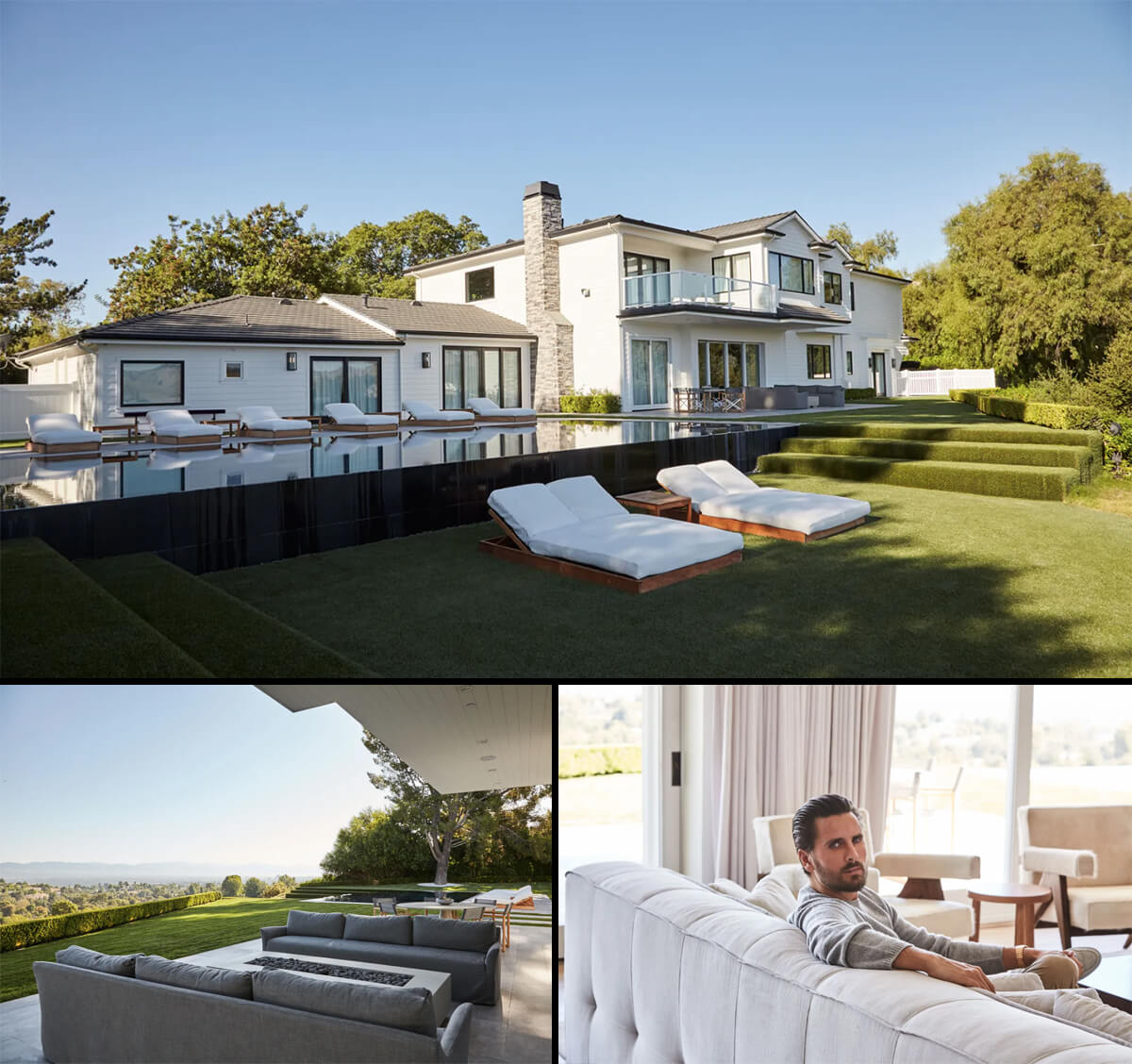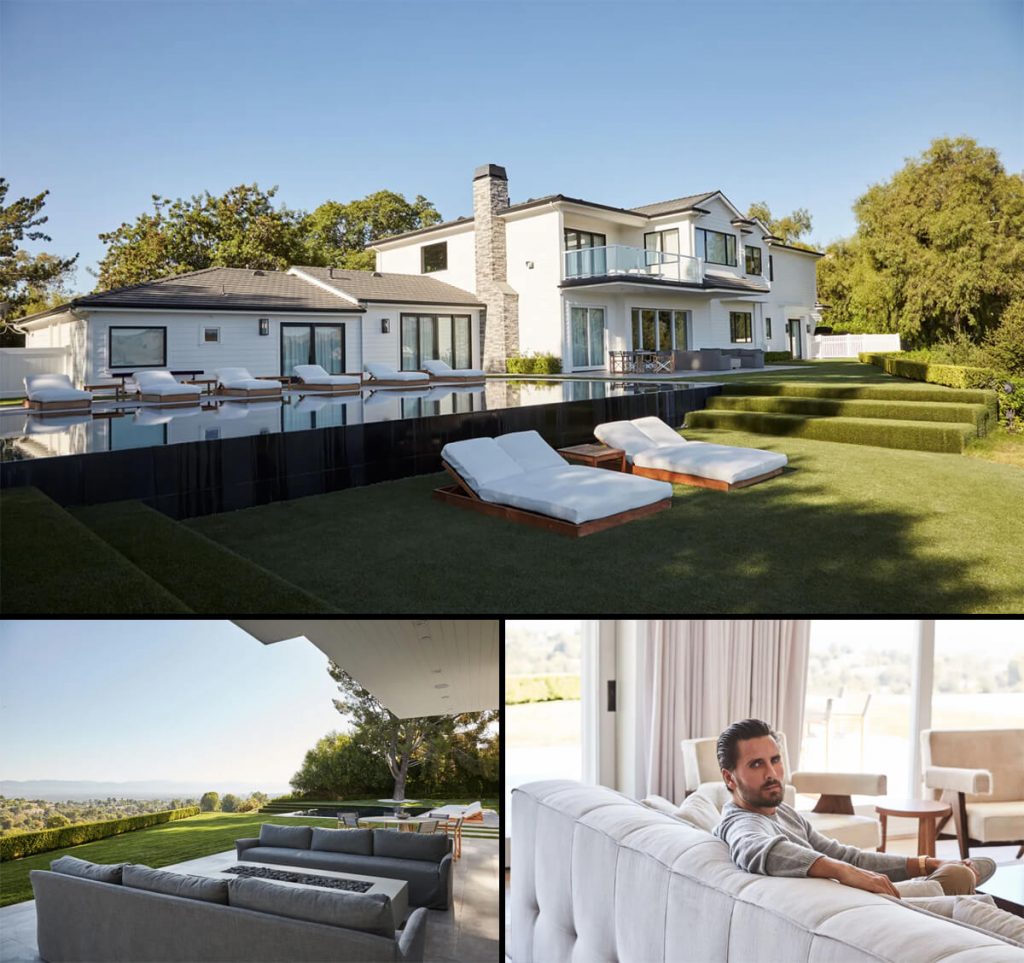 In 2018, Scott Disick purchased a $3.2 million property located in Hidden Hills. The property stood on a 1.3-acre land and was showcased in his show Flip It Like Disick as one of the houses he renovated. He eventually sold the home for $5.6 million.
Scott Disick's Car Collection
He once posted a picture of his expensive rides lined up in the driveway of his home, and we can see that he owns cars worth millions of dollars.
Scott owns not one but two Ferraris! One is a 488 GTB, and another is an 812 Superfast. Also, he owns a McLaren P1 which he purchased for a stunning $1.4 million!
Other expensive rides that grace his garage are a BMW I8 and a Rolls-Royce Cullinan. The Lord also seems fond of a pure American muscle car, with him spotted driving around a $106,058 Shelby Mustang GT350.
The last two cars that he owns are a $275,700 Lamborghini Urus and a $2.8 million Bugatti Veyron.
The Expensive Watch Collection of Scott Disick's
Other than his massive spending on cars, Scott is also known to spend a lot of money on his watch collection. He even stated that his watch collection is essential to him.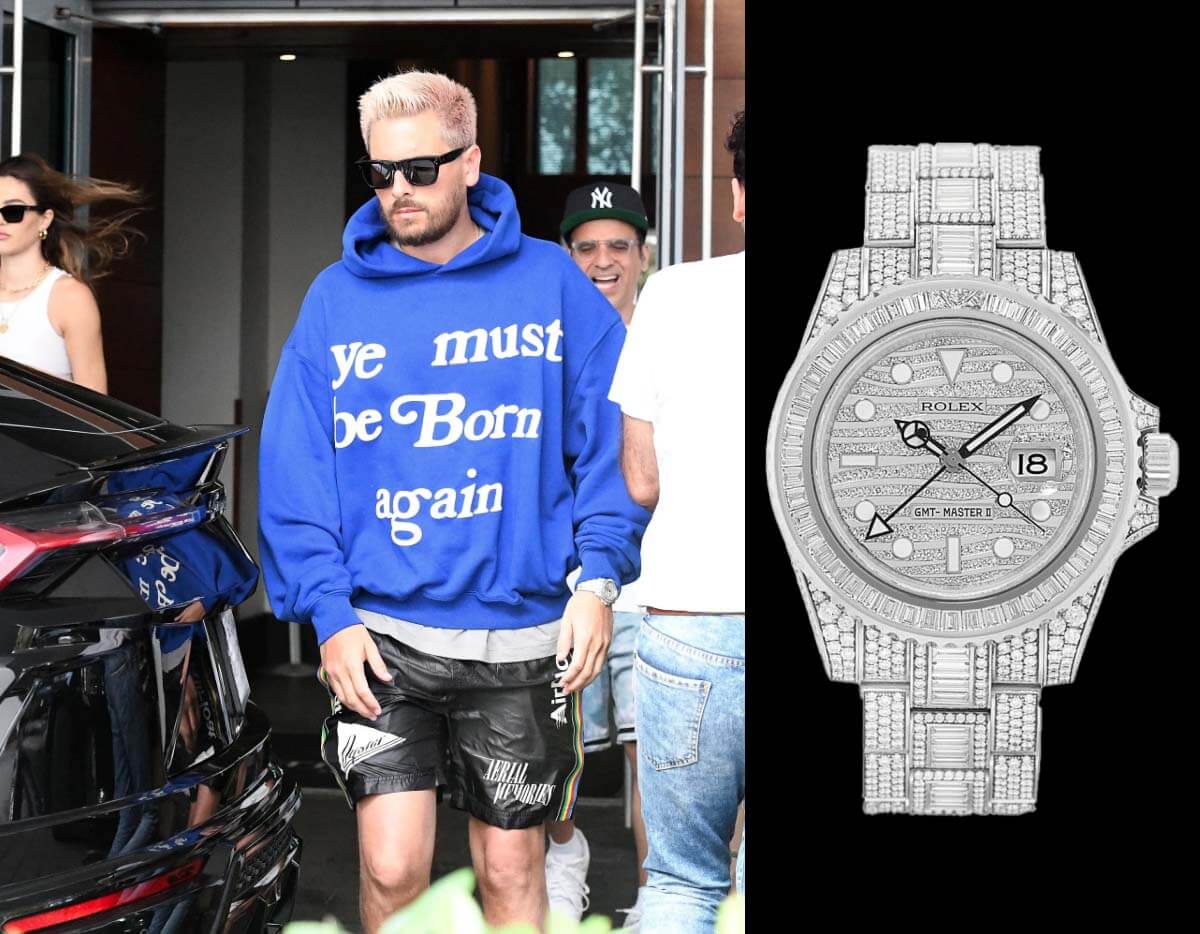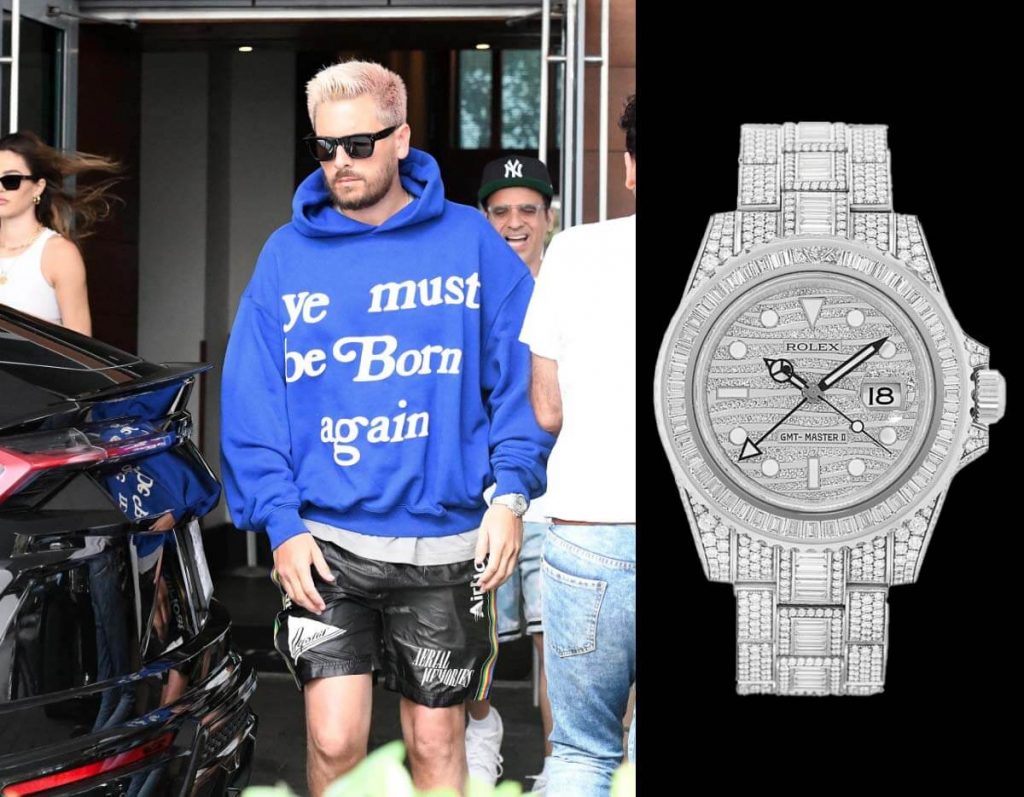 "My biggest choice of the day is the wristwatch," Scott said in an interview with Haute Time in 2013.
Scott owns a collection of various Rolex wristwatches, starting with a Rolex Yacht-Master II, which he owns in the yellow gold version. He also purchased a Rolex Sky-Dweller in the same color.
Scott seems to be particularly fond of yellow gold watches, with his Rolex GMT Master II and Rolex Day-Date President II also having the same color.
The only non-yellow gold watches are a Rolex Daytona and a Rolex Day-Date President, both in rose gold.
Scott Disick's Nightclub Investments
Scott Disick used to lead an active nightlife, appearing in various clubs in different cities, where he would be paid $80,000 to $250,000 for a single appearance.
"I work in various industries," he said in an interview with Haute Living magazine. "I tend to invest money into nightlife businesses, the friends of mine that are involved in nightclubs and what not," he explained.
Scott did not provide further details regarding the nightclubs he sponsored.
Some reports said that Chris Reda's Griffin in New York was one of them, but Scott never confirmed.
Clothing Line Business and More
In an interview with Life & Style back in 2010, Scott Disick told the magazine that he "makes a lot of money and I'm more than capable of supporting myself." He also admitted that he runs multiple vitamin companies, such as QuickTrim, Rejuvacare, and Monte Carlon Perpetual Tan.
Scott established his clothing line in 2018 with the brand Talentless, a clap back to his haters who seem to be content in assuming that the man has no talent. The brand produces mainly casual clothing such as sweatshirts, hoodies, sweatpants, and t-shirts.
"It's a big F-you to everybody in the world that basically said that anybody that was in the reality business 10, 15 years ago didn't have talent," Scott explained.
Scott Disick's Endorsements and Commercial Deals
As a TV personality and a socialite, Scott Disick is one of the most sought-after celebrities for endorsements and many commercial ads.
Scott frequently posts sponsored ads on his Instagram account, including his heavily publicized, silly mishaps of literally pasting the whole message onto his caption, complete with his sponsor's instructions.
Scott also appeared in several commercial ads for Coin Master, a video game created and developed by Israeli game developer Moon Active. He appeared alongside Kris Jenner and Khloe Kardashian.
Charity through Partnerships: Scott Disick's Charitable Causes
In 2020, Scott Disick, through his Talentless clothing brand, collaborated with the Keith Haring Foundation, a foundation that focuses on providing grants for children affected by HIV/AIDS.
His clothing brand also donated three percent of every sale to F Cancer. A non-profit organization co-founded by Yael Cohen Braun that supports the prevention and early detection of cancer.
Keeping Up with the Source of Scott Disick's Wealth
As he had stated in an interview before, he "work in various industries." And those various industries had helped Scott Disick lead the lavish lifestyle he's having right now.
Scott Disick reportedly earns about $4 million each year. This amount is unsurprising, considering he receives $80,000 for a single appearance in nightclubs in Las Vegas, Atlantic City, and Reno. He also earns $250,000 for his nightclub appearances in the UK.
Furthermore, from his many, many sponsored ads on Instagram, it's estimated that he earns $15,000 for each post.