Who Is Rob Lowe Wife? His Married Life And Dating History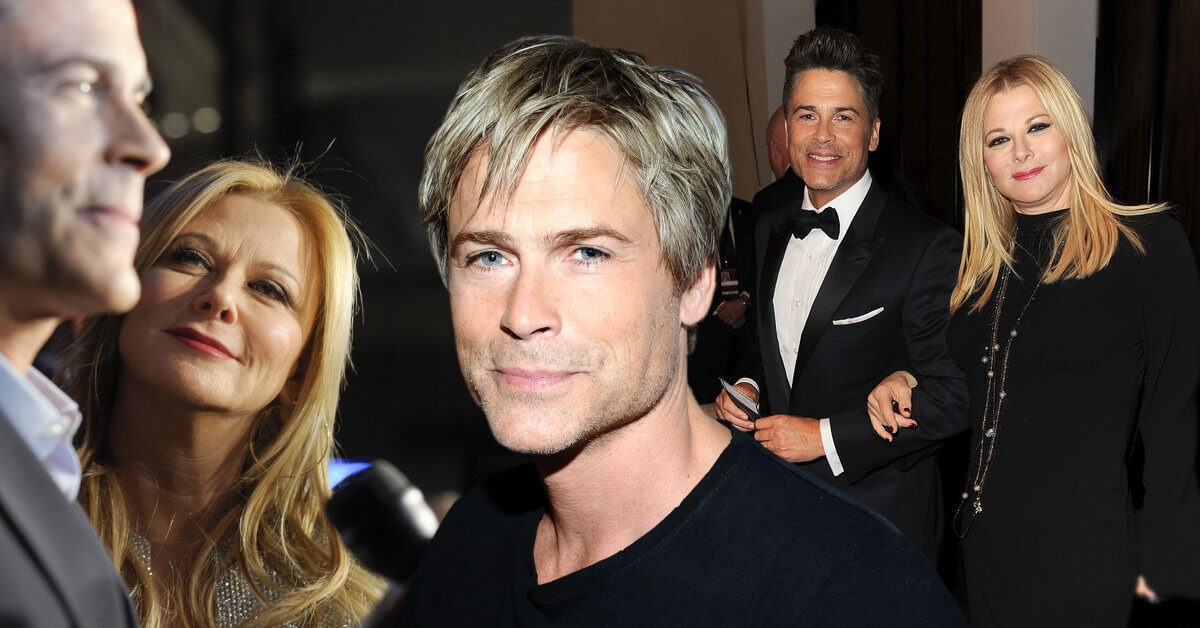 Rob Lowe was a heartthrob in the late 80s; he's still hot now, though, but the peak of his career and love life was a long time ago when he starred in movies and series like The Outsiders and The West Wing.
He received a Primetime Emmy Award and two Golden Globe Awards for his performance in The West Wing alone. He then ventured back to TV series in 2006, and he hasn't stopped acting until now.
When I said he reached his peak in relationships back in the 80s, I was deadly serious. Rob had at least ten relationships before settling down with Sheryl Berkoff in 1991.
Who is Rob Lowe Wife, Sheryl Berkoff?
We always love a story about a notorious playboy who couldn't seem to be committed to anyone and finally settled down with one woman for the rest of his life. Rob Lowe is precisely that man.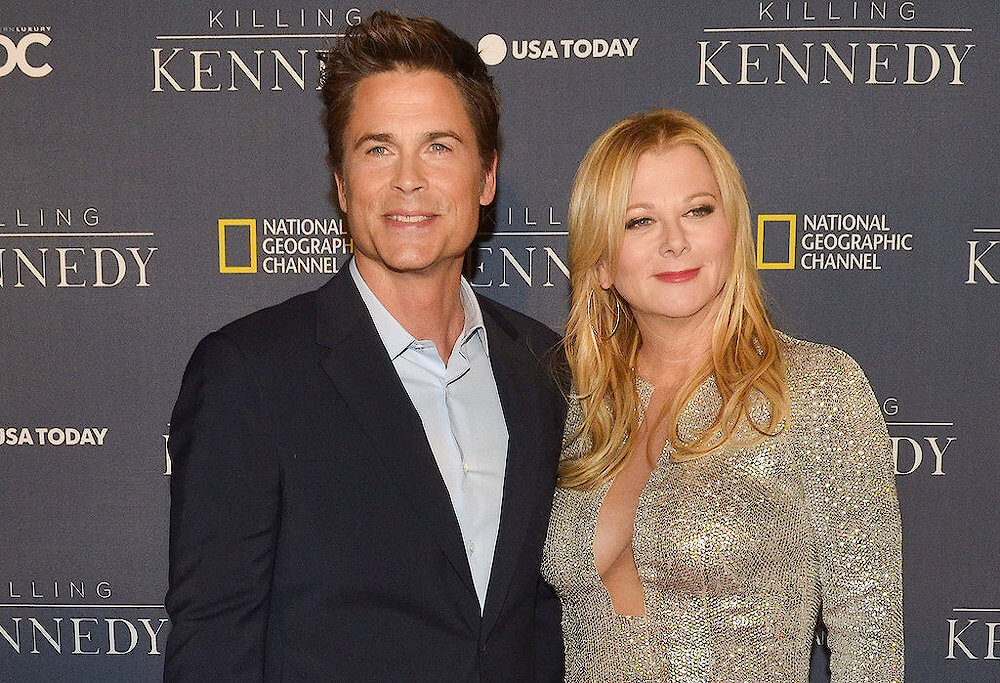 Rob had just celebrated his 30th wedding anniversary with his wife, a jewelry designer Sheryl Berkoff. Contrary to what people expected, the two started their relationship on a blind date. Ah, just like a fairy-tale come true.
In 1983, they had their first encounter and continued on dates several times. However, the two weren't in a rush to start anything serious; they didn't start dating until seven years later when Sheryl and Rob met again in the movie set. Sheryl happened to be Rob's makeup artist for his movie Bad Influence. If that wasn't fate, I don't know what was.
Since they had their second unplanned meeting, they became closer than ever and decided to date. Rob and Sheryl got married on July 22, 1991. The rest is history ever since.
But, of course, thirty years is very long, and it must've required a tremendous amount of effort from both of them, especially when they were about to get married.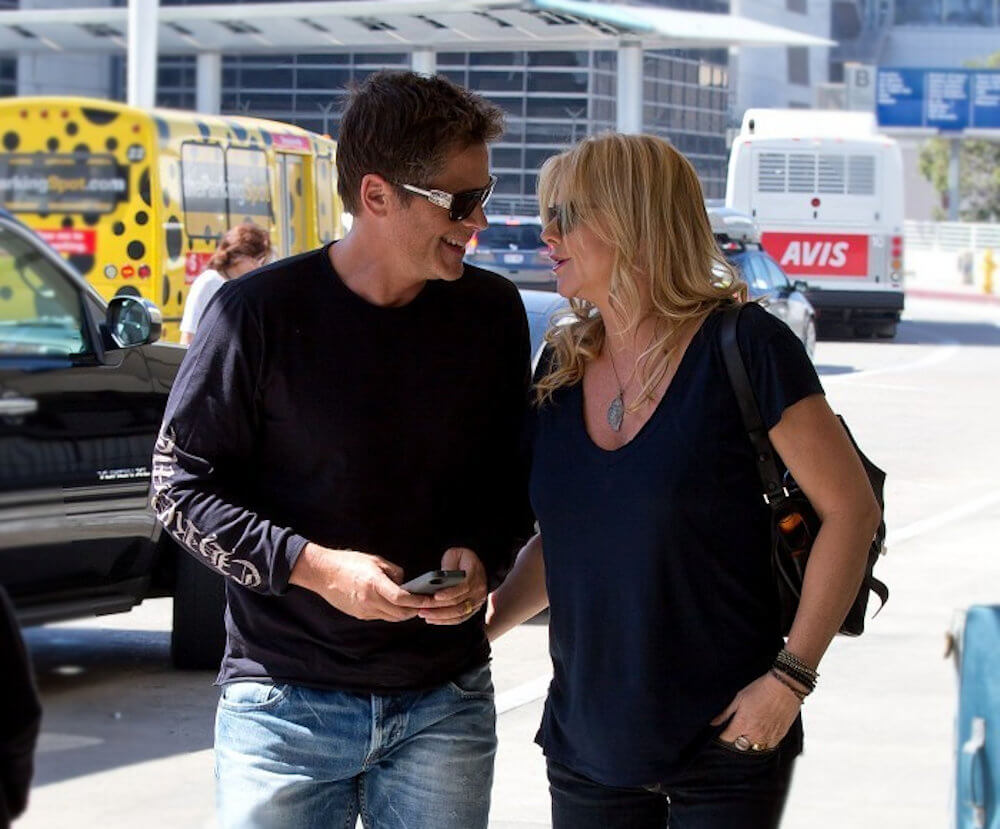 When Rob was filming Bad Influence, and the movie got huge recognition, another thing also seized people's attention: Rob's s*x tape was leaked to the press. The video was also sold on the black market with a price between $500 and $1000. He had a s*x tape scandal with multiple women, including the underage one. However, Rob had expressed his regret, and he tried to get back on a good track with his wife.
"I had met my now wife, Sheryl, and was attempting my first try at monogamy – which was not really in my nature at the time – and I wasn't able to do it. It made me examine how I was living my life. That led me to get sober, which led me to change in my life – giving me everything I now have," the Bad Influence star told Haute Living in 2014.
He talked about the huge impact that Sheryl brings on his life. Besides making him commit to one woman for the rest of his life, Sheryl also helped him get out of his alcoholism. And now, Rob has been sober for the past 25 years. That's how powerful love can do to y'all.
Rob revealed the secret for his stable and long-lasting marriage when he was a guest on the Goodfellas podcast in 2009. He stated that everything depends on who one picks as their partner. Since his wife has always been his best friend since day one, it makes all the work way easier for them. Rob also described himself as "very lucky" because he got to marry Sheryl.
Rob Lowe's Sons Wanted to Follow His Father's Career
Rob and Sheryl shared two sons: Matthew Lowe and John Lowe. Matthew was born in 1993, and John followed two years later. The boys grew up wanting to pursue careers as actors. And also, both of them are ivy leagues graduates! Matthew graduated from Duke University and John from Stanford University. How awesome is that?!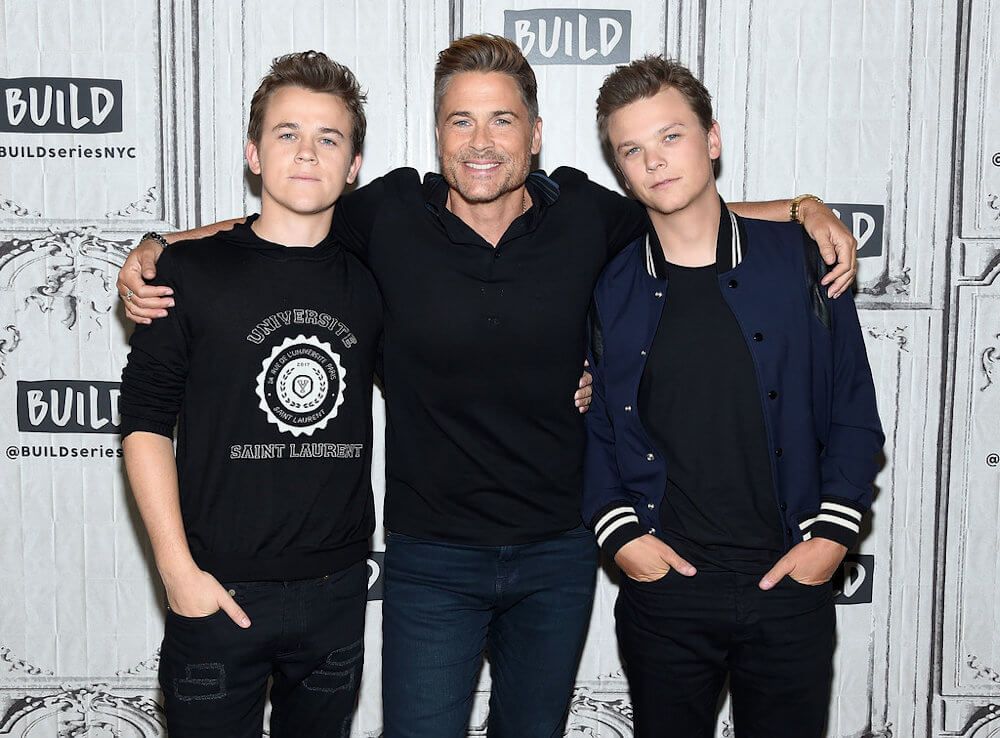 Matthew and John's first appearance in acting was in the TV show that Rob hosted, The Lowe Files. John then played in The Grinder and A Canine Affair. Since then, Mat and John have appeared on TV more often.
We can say that Rob and Sheryl have done a pretty good job when it comes to parenting. The immense influence on Rob's life isn't only his wife, but also the experience and the feeling of having the boys.
"Raising those guys has been my favorite thing I've ever done. They're just great kids. Sheryl and I were both very lucky that we had to spend a lot of time with them and be really involved, and it's paid off," Rob told Today in September 2018.
Looking at how Rob managed to turn his life upside down with everything he has now: his wife and lovely two sons, it is safe to say that Rob is living his happiest life.
A Very Long List of Women that Rob Dated Before Sheryl Berkoff
Rob Lowe is a changed man. And before he had the life that every man could only dream of, he was struggling a lot with his life, including being in a monogamous relationship and being a good man who doesn't drink all the time.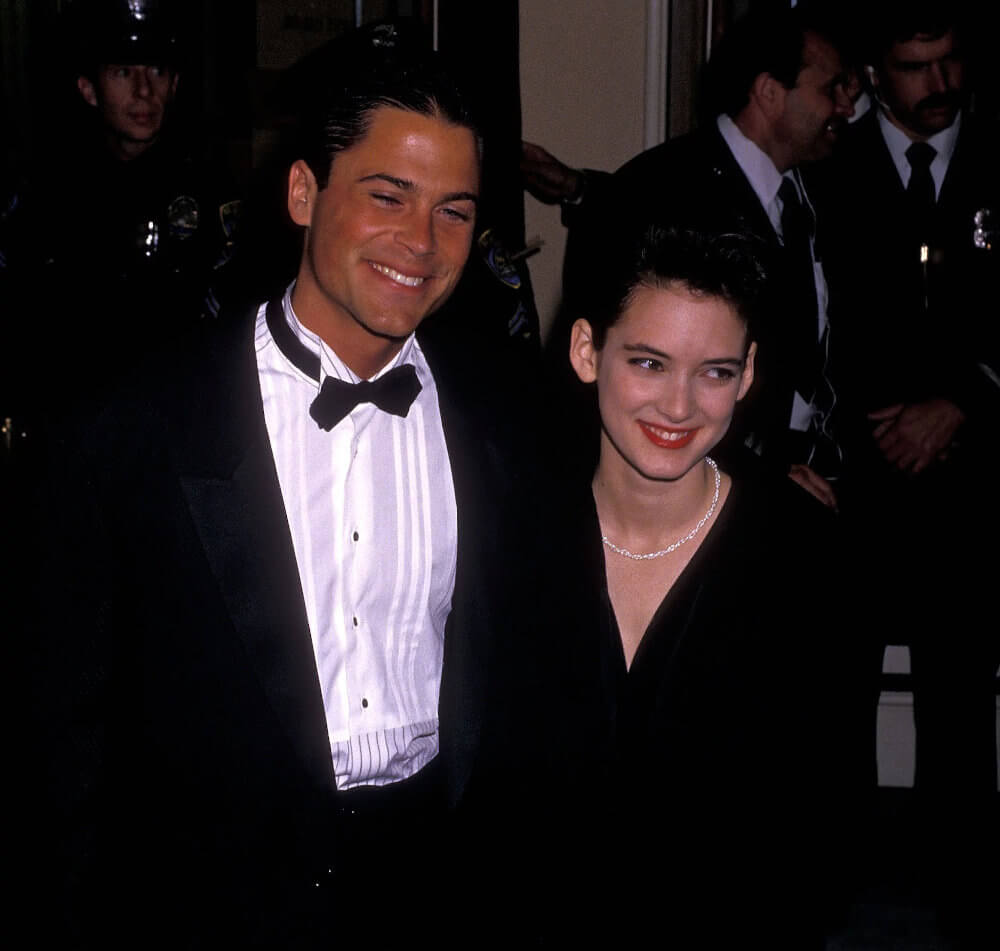 The list of the girls he had been linked with in the past was ridiculously long. Some famous names like Marlee Matlin, Winona Ryder, and Melissa Gilbert are on the list, too. Even though putting it in chronological order would be very tough (LOL, we try our best), it's not impossible. So here is all Rob Lowe's ex-girlfriend before marrying Sheryl Berkoff.
Most of his relationship and entanglement lasted only a few months and hardly ever passed a year. Since he felt that he was naturally non-monogamous at that time, it all made sense.
Before marrying Sheryl, the last relationship Rob had was with Tracy Richman, a TV personality and a designer. He dated her in 1990.
Laura Dunlop, Janice Dickinson, Fawn Hall, and Marlee Matlin were Rob's exes in 1988. However, Rob could stay with Winona Ryder for two years – from 1986 to 1988. Well, I mean, it's Winona, after all, but it's still a huge achievement for Rob Lowe.
Rob Lowe's Charm Had Captivated Princess Stéphanie of Monaco
In 1986, though, something exciting happened. Rob was linked to Princess Stéphanie of Monaco, which is the tenth in line of succession to the Monegasque throne. At that time, Rob was still in a relationship with actress Melissa Gilbert.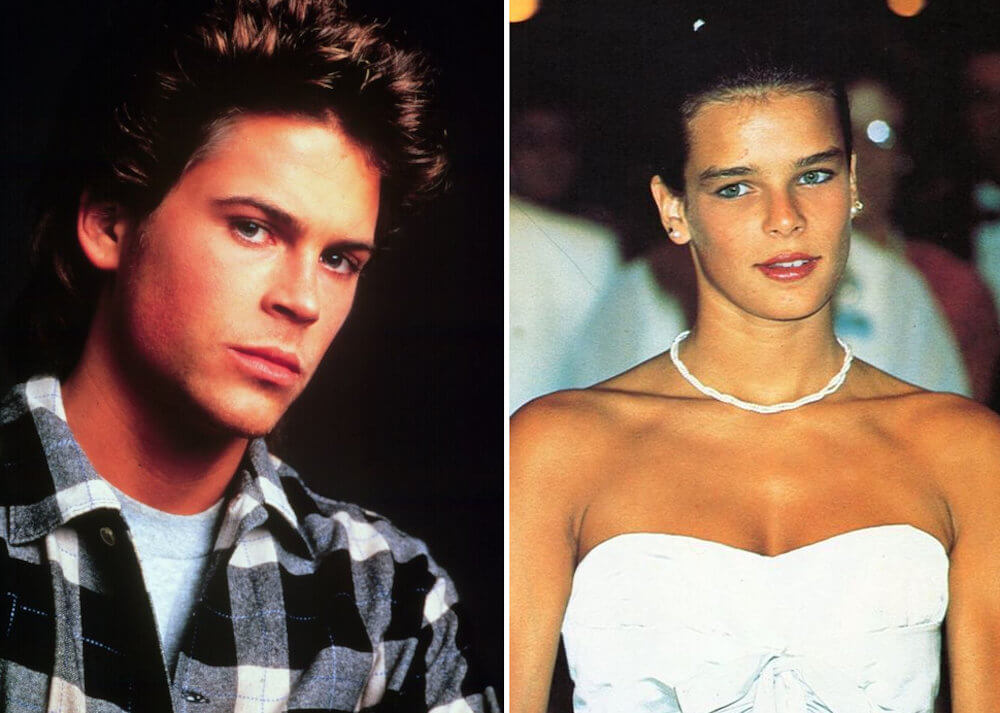 Rob was in France promoting his film About Last Night. Rob was asked if he would love to meet her, and of course, he said yes. They finally met through Rob's friend, Glenn Souham. We're not sure how long they dated (or whether it was serious at all), but Rob's charm seemed to dazzle everyone, and to be honest, I can see why.
Other Rob's lovers include Nastassja Kinski, who gained recognition from her movie Stay As You Are, and Melissa Gilbert from Little House on the Prairie.
Leaving Melissa Gilbert When She Was Pregnant and Staying Together for Seven years Despite Cheating Many Times
Melissa's story with Rob was pretty sad, though. Rob dated Melissa for seven years when she was only seventeen and proudly stated in her book that she was "starving for Rob." The two dated from 1980 to 1987.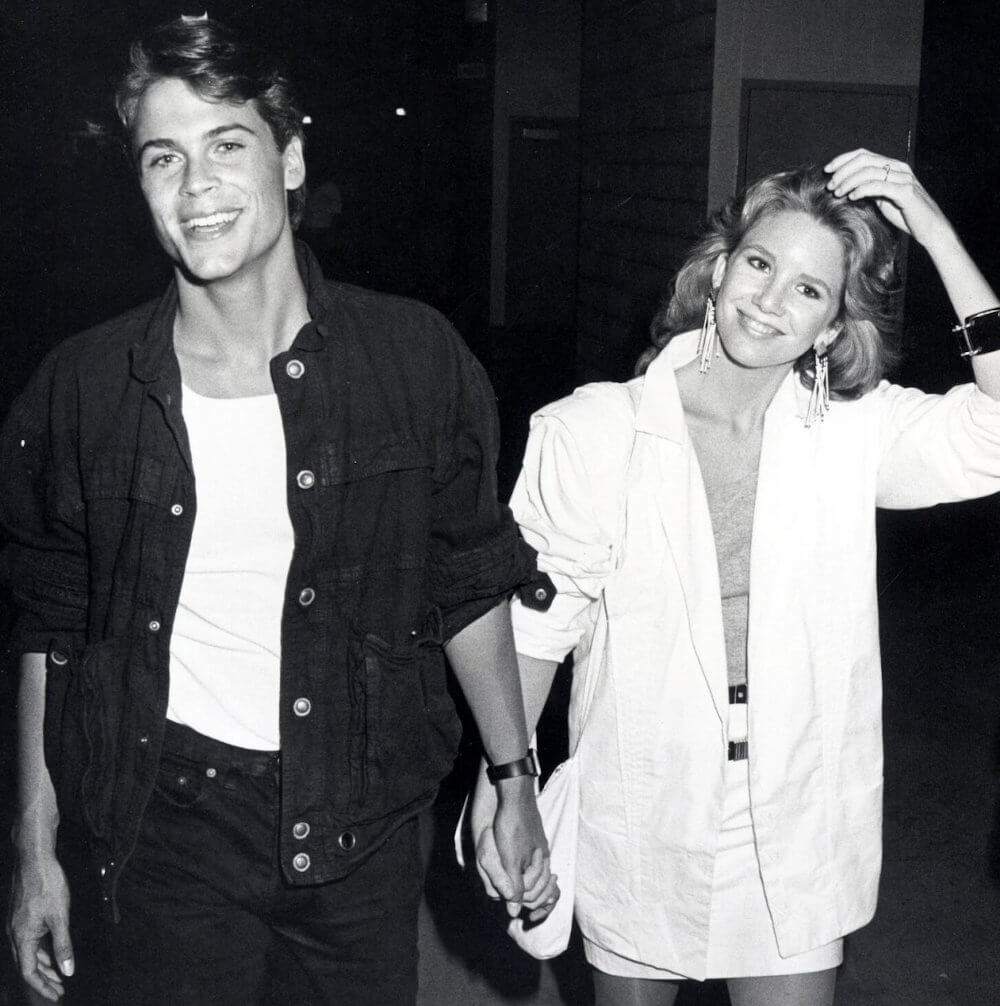 Melissa told her life experience dealing with an unplanned pregnancy and the loss of her love in her memoir called Prairie Tale, stating, "I fell instantly, hopelessly and stupidly in love. We went from the first date to instant couple. I felt like I was starving for Rob."
Even though she was seventeen at that time, she already had Rob's baby. Unfortunately, instead of marrying her and being with Melissa through thick and thin, Rob chose to leave her; right after discovering Melissa was pregnant. Painful, I know.
Rob actually proposed to her in 1986, despite the two of them knowing their relationship wasn't healthy at all (both of them had affairs with someone else when they were still together, maybe that's why the relationship could stay for seven years?).
Besides Princess Stéphanie, his brief relationship with Nastassja Kinski also happened when he was still Melissa's boyfriend. Rob also went on a blind date with Sheryl in 1983. Rob wasn't kidding when he said he wasn't ready to commit to anything serious back then.
Melissa also had another rumor with Tom Cruise and Scott Baio. Even though neither of them was confirmed, the news spread faster, and pretty sure Rob was also aware of it.
Melissa ended up losing her baby due to a miscarriage. "I had lost my baby and my relationship with Rob, and it hurt like hell," she continued.
Rob Was Sued for Sleeping with Jan Parsons
Do y'all remember that we were talking about Rob's sex tape that included sleeping with a minor earlier? The girl he was sleeping with was Jan Parsons, and she was 16 years old when she slept with Rob.
Jan's mother then sued him for seducing and sleeping with her daughter, but Rob stated Jan faked her age and told him she was 21. A lot of crazy stuff Rob had done in his earlier life. It's Sheryl Berkoff who could change him for the better man and for being a good father.