Who Is Paul Bettany Wife? His Married Life And Dating History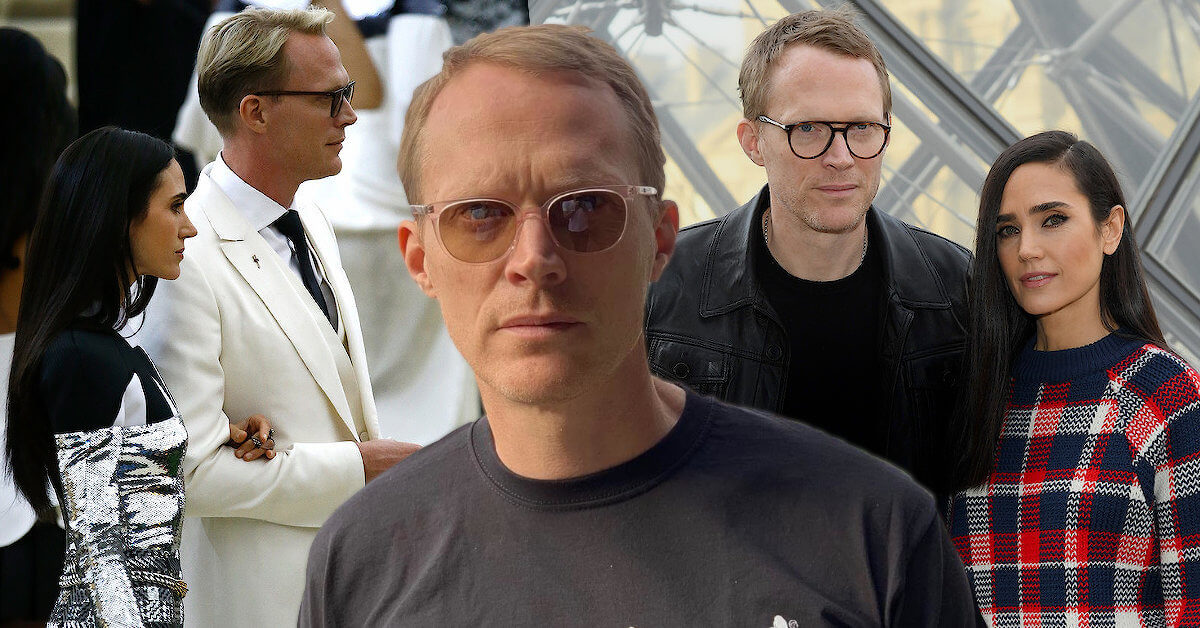 For all MCU fans, I bet you guys are all familiar with Paul Bettany, the man who portrayed J.A.R.V.I.S. He is a prominent English actor and has gotten a lot of awards and nominations.
Besides MCU films, other Paul's big movies are A Beautiful Mind, the Da Vinci Code, and Solo: A Star Wars Story. In some of his movies, he isn't only an actor, co-writer, and co-producer. We're talking about a man with many talents here.
Here, we are going to dig into Paul's relationships and personal life.
Is Paul Bettany Married? Who is His Wife?
We know that Paul is one heck of a good actor. However, we might not know that Paul is also a good husband and a good father for his two sons and daughter. Yes, he is already in a long-term marriage and currently living happily with his little family.
Paul married his co-star in A Beautiful Mind, Jennifer Connelly. They worked together since 2001, but at that time, both Jennifer and Paul were in a relationship with someone else. They also didn't play as a couple in the movie. So, how did these two realize that they had feelings for each other?
Paul opened up in his interviews that it took the whole 9/11 tragedy to make him comprehend his feelings for her.
"I realized that I was in love with her after frantically worrying about her right after the tragedy," revealed The Tourist actor. So he proposed to her right away, before they even had a chance to date. And the answer? Of course, she said yes!
"I spent two days trying to call this woman that I sort of barely knew. Finally, I got her on the phone and said, 'I'm coming over, and let's get married," he added. He flew from London to New York right away after the call, and the rest is history. That's kind of crazy, right?!
Paul Had a Huge Crush on Jennifer Connelly Way Long Before He Met Her in Person
Even though their relationship sounds like moving way too fast than it should, of course, the feeling didn't just develop overnight. There was a reason why Jennifer was the only person that Paul worried about at that time.
It turned out that Paul had always had a crush on her, even before they met onset for the first time. Though Paul and Jennifer's age didn't have many differences, Jennifer began her acting career way sooner than Paul; she became an actress when she was only 13 through her first debut, Once Upon a Time in America.
Jennifer's role in Labyrinth alongside David Bowie caught Paul's attention. He has had a huge crush on her ever since. Then when he finally had a chance to see her in person and even work with her, he quickly realized the feeling wasn't just a mere crush; he wanted to spend the rest of his life with her.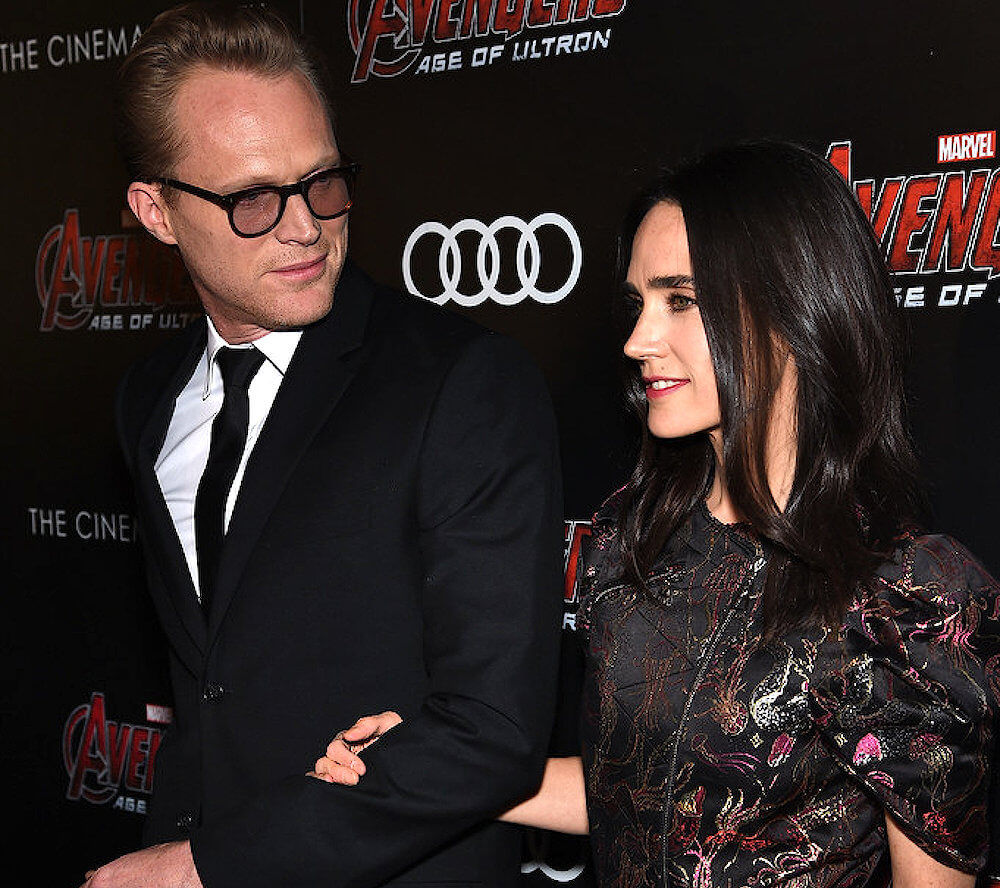 The couple then held a wedding in 2003 that took place in Scotland. They really didn't want to waste any time. When someone had that kind of life-and-death experience, we suddenly realized what really mattered for us.
"We hired a beautiful house in Edinburgh and had 10 or 11 people as a guest," Paul recalled about his wedding moment. "It was a rainy winter's day, but it was one of the best days of my life." Awe, they sound like the happiest couple!
They lived in New York City together and raised Kai – Paul's kid from his previous relationship. It didn't take long for them to have kids together, too. Still, in the same year of their wedding, they welcomed Stellan.
Paul and Jennifer's outlook on having kids and family is what helped them maintain a happy and stable married life. Paul said that marriage and children "had changed his life for the better."
"It really altered who I was and what I saw as my goals," told Paul in his interview with People.
After seeing how successful they raised their kids, they decided to have another kid (a baby girl this time) in 2011. The name of their daughter is Agnes.
When they were asked how they managed to keep their marriage for more than a decade, they answered that tolerating all their differences is the key. According to Jennifer, she and her husband even have very different personalities.
"I am more reserved. I can be kind of shy in a group. I mean, I manage it pretty well, but Paul is much more outgoing than I am," she explained to Town & Country.
Paul Was Aware That He Was a "Neurotic Father" and How His Past Experience with Drugs Affected His Parenting Style
More than that, it was also because both of them tried their best to be good parents for their kids. In his interview with The Guardian, Paul Bettany opened up that his past experience doing drugs with Johnny Depp was more or less affecting him in how he feels about his kids.
Paul's brother died when he was just 16, and he used cocaine as a coping mechanism.
"I was very close to my brother, and I was missing the person who at the time was the most important person to me," explained Paul in the interview.
The death of his brother at such a young age made him a somewhat "neurotic parent," and he said that it was hard not to surround his kids in a "bubble wrap and put a helmet on them." But, he said he tried his best.
"I feel that my experience has informed the level of my concentration on my children and my concentration on the present and their childhood." So, even though he was consciously aware of his attempt to be overprotective towards his children (and his wife), he could transform it into a more positive outcome.
That shows how awesome he is as a father and a husband for Jennifer. A truly great man, indeed.
After ten years of living with his family and knowing all of his journey and life stories, it is safe to say that he is a good embodiment for an actor that could balance his professional and personal life quite successfully. We hope that it stays that way for a long time.
Getting to Know Paul Bettany Life Before He Met Jennifer: Two Years Dating Laura Fraser
Paul is not new in a long-term relationship thing. Before settling down with his long-life crush, he dated Laura Fraser for two years: from 2000 to 2002. In fact, he was still with Laura when he first encountered Jennifer in A Beautiful Mind. So could it be Jennifer who made Paul decide to break up with Laura? Here are all the facts that you need to know!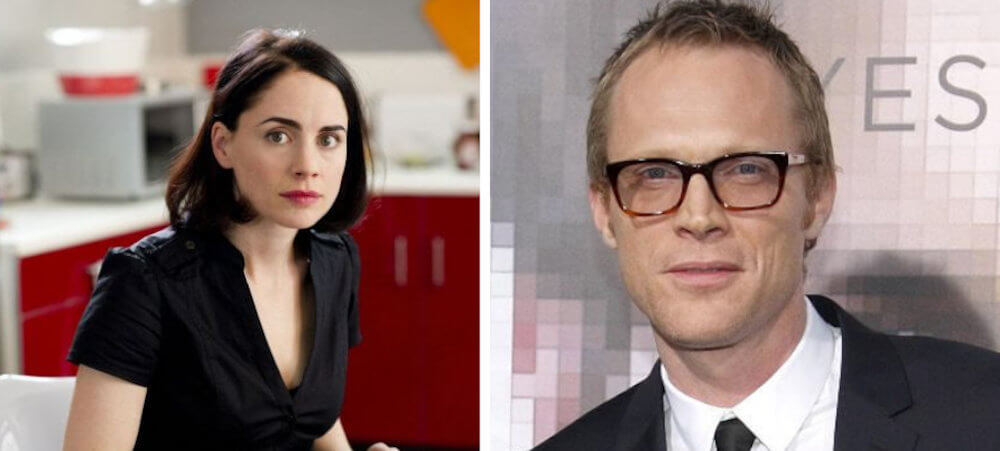 Laura Fraser is currently married to Karl Geary. Even though Laura and Paul are happy with their partners now, their past relationship is still worth knowing more about.
Paul and Laura kept their relationship private when they were together. At that time, Paul was still starting his acting career, so it was normal for people not to know much about him back then. And, their relationship might not be people's utter attention.
Just like how Paul met Jennifer, he also met Laura on the movie set. In 2000, the two met on A Knight's Tale set, and they just clicked.
Laura Fraser is a Scottish actress best known for her role in A Knight's Tale and Breaking Bad.
However, we couldn't find anything about Laura and Paul's relationship other than how long they were dating. The two also hardly mentioned each other in each of their interviews: maybe because they are now happily married with someone else, and their relationship back then was not controversial enough.
But, we knew by now that both Paul and Laura are pretty private regarding their personal lives and relationships. Although, if we see Paul's interview recently, he does mention how happy he is with Jennifer and his kids. Still, he never revealed the problems they faced as parents and as a married couple. So, I guess these two actors know whether or not some information is worth revealing publicly.
Some celebrities agree that privacy and anonymity are the keys to having a balanced and healthy life; do you guys agree with this? What do you guys think?
Another Low-Key Relationship with Emily Mortimer? What Can We Know from Them?
Another actress that Paul had dated in the past is Emily Mortimer. The two were together from 1997 to 1999 when they shared a lot of time playing in the mini-series Coming Home.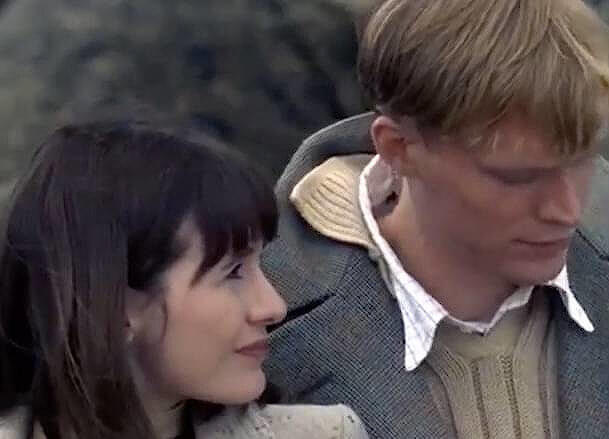 Unfortunately, just like Paul's relationship with Laura, he kept it under the radar as well. As a result, Paul took the privacy of his relationship with Emily to a whole new level. But, at least we can know how long Emily and Paul became a couple back then.