Ryan Seacrest Girlfriend: Insight Into His Love Life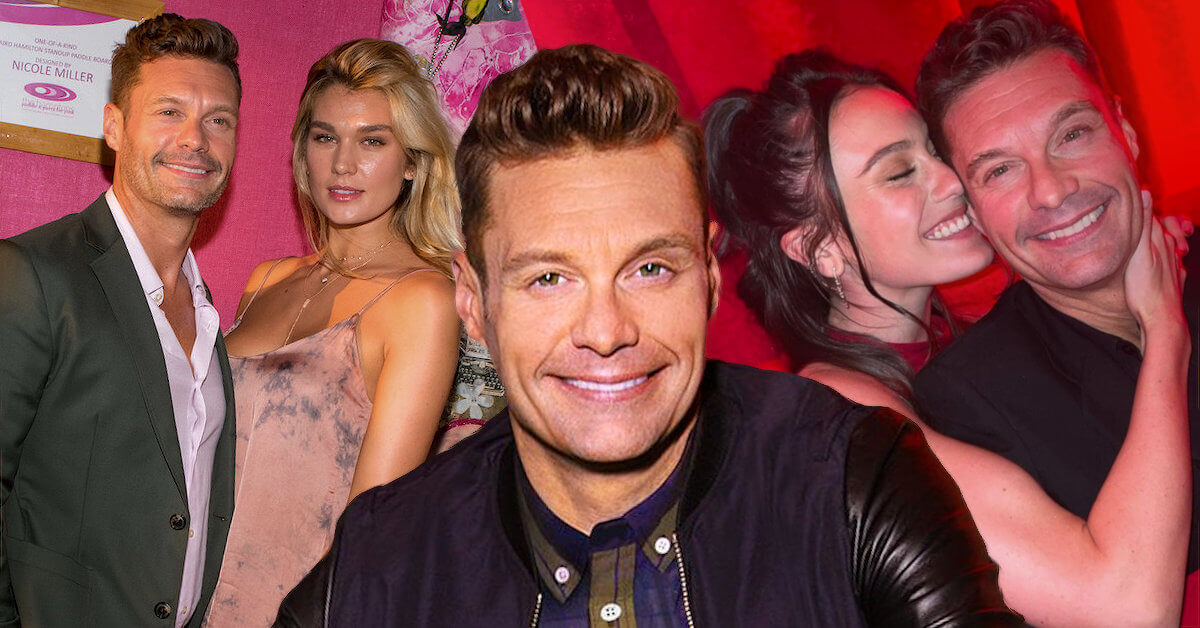 For those who love Keeping Up with the Kardashians, his name can be seen at the beginning of the series episodes. You can also be familiar with his face as he hosts many shows, such as American Idol and Live with Kelly and Ryan.
Yep, Ryan Seacrest is a well-known producer and media personality. He has been a frequent guest in the Emmys, be it the Primetime Emmy Awards or the Daytime Emmy Awards, for his works as a producer and a host.
Ryan Seacrest's Private Relationship with Girlfriend Aubrey Paige Petcosky
Ryan Seacrest is currently having a happy relationship with model Aubrey Paige Petcosky. Ryan and his girlfriend was first spotted together after returning from a Memorial Day trip in the Hamptons.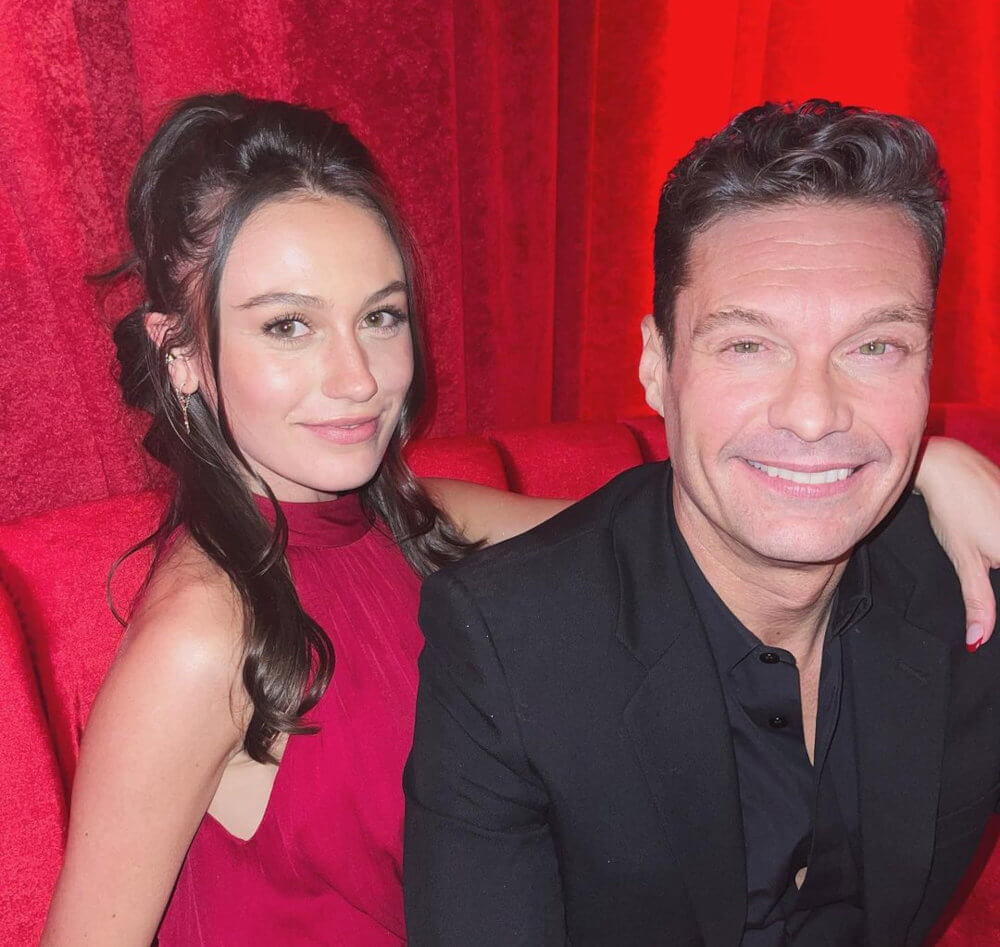 In June 2021, a source confirmed that they were dating, even revealing that Ryan has met Aubrey's family and that they see him as "a wonderful guy."
Ryan and Aubrey chose to keep their relationship private, partly because of his highly-publicized past relationship with influencer Shayna Taylor.
"He can see a future with Aubrey," a source told Closer Weekly. "But he doesn't want to jinx anything because it's been a very smooth relationship."
After nearly a year of dating, the couple hasn't been interested in making it Instagram official yet. However, they tease the public from time to time by posting pictures that imply that they've been spending time together. One of them was a picture posted by Aubrey that showed chilling at Ryan's poolside.
An inside source also said that the couple spends a lot of time together. They do many activities, including cooking, working out together, binging their favorite shows, or "just sitting around laughing."
While fans are excited to see Ryan get down on one knee and take his relationship into a more serious stage with Aubrey, his close source revealed that while the pair have "gotten closer," they're not rushing to get married. The source also said Aubrey "doesn't put any pressure on him" regarding their future.
Well, with how Ryan dreams for marriage and finding his true love, fans sure hope that Aubrey may be the one for him!
Ryan Seacrest's On and Off Relationship with Shayna Taylor
Shayna Taylor is Ryan Seacrest's longest relationship yet, despite the on and off nature of the relationship. The former couple first met in a restaurant in Los Angeles back in 2013. Shayna later shared with GoodHousekeeping that Ryan was the first to make a move and start a conversation.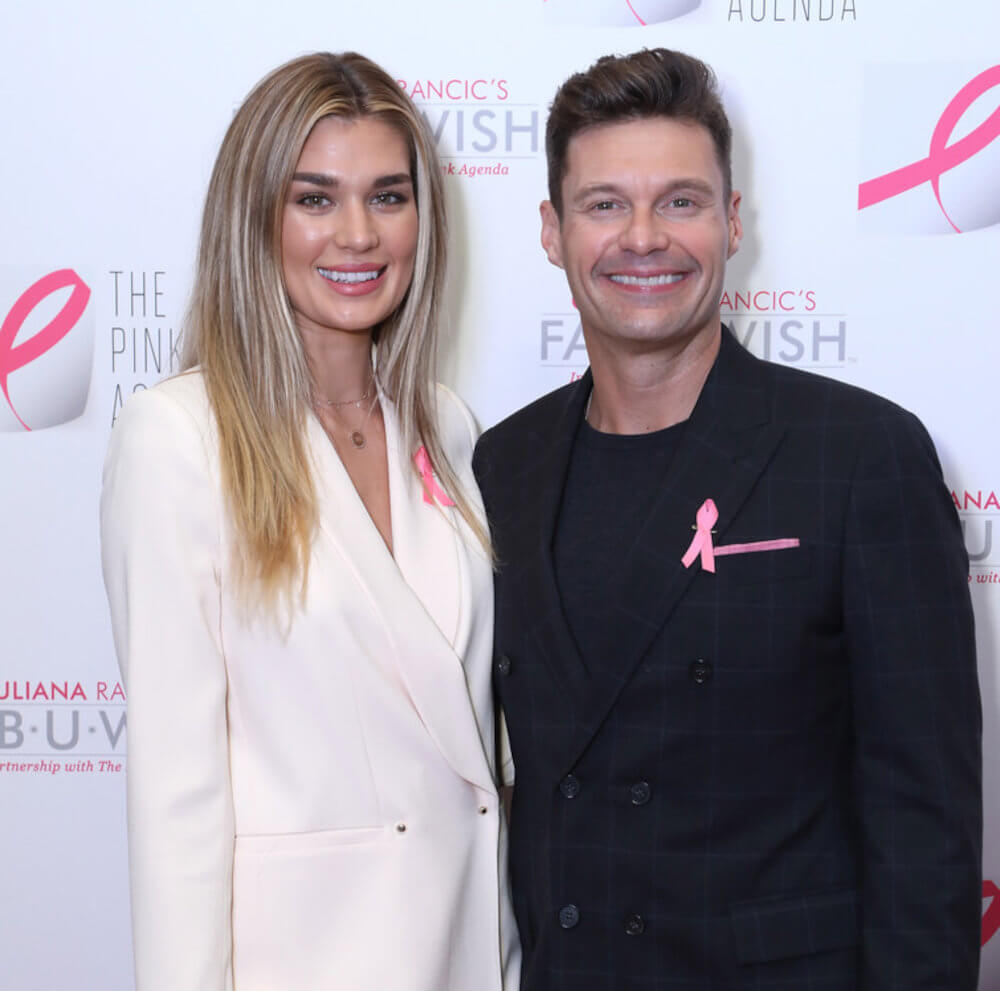 The couple went through a breakup, the first one of many, in 2014. Before the breakup news, they were seen together for the last time in November that year, hanging out at Chiltern Firehouse.
The couple got back together in late 2016. They were spotted spending time enjoying the sun by riding bikes along Venice beach. The outing was later followed by a lunch date at Charcoal Eatery.
The outing seemed not only to be a casual outing between friends, as Ryan also brought Shayna as his plus one to the wedding of Paul Marciano's, Guess co-founder in Bora Bora Islands. Taylor would later be the one who addressed the rekindled romance, claiming that they "had both matured."
In 2017, the couple decided to move together to New York City from California. Ryan and Shayna made the decision to mark "a new chapter together." Ryan admitted that it was all so easy for them because they "are very in sync."
Ryan Seacrest also claimed that family "is so important" to him and Shayna but is in no rush to build one of their own. The American Idol host explained that they're more focused on "feel this connection, enjoy it, and let it grow."
Unfortunately, the food chemistry didn't seem enough to keep them together any longer. In early 2019, the couple broke up for the second time.
"It was an amicable split," a source told. "They still love and care about each other," the source added, claiming that Ryan and Shayna "are still really close."
It was probably true that the split was amicable because it didn't take long for them to try once again to give a shot for their relationship. The couple attended the red carpet of the Radio Hall of Fame Class of 2019 in New York together. Ryan, honored with an award in the event, shared the moment with Shayna and his parents.
Before the event, Ryan revealed in an episode of Live with Kelly and Ryan that he's inviting Shayna, who was at that time was still his ex-girlfriend, to his family's Thanksgiving dinner.
Many fans believe that it was the "third time the charm" for the couple, as in another episode of Live with Kelly and Ryan in 2020, Ryan wished Shayna a happy anniversary on-air.
"I just want to say happy third anniversary to Shayna," he said in the show. "This is No. 3 of being together. So, we're celebrating as well," he explained.
Ryan later went on to say that "nothing's perfect," including his romantic relationship with the influencer. He also stated that they keep trying "until you get it right."
Well, it seems that they didn't get it right in the end! A source told Us Weekly that Ryan and Shayna have broken up again, and this time for good.
"They remain good friends, each other's biggest supporters," the source shared. "They will always cherish their time together as a couple," the source added.
Ryan Seacrest's Relationship with Julianne Hough
Another long-lasting relationship that Ryan Seacrest had was with the Dancing with the Stars judge, Julianne Hough.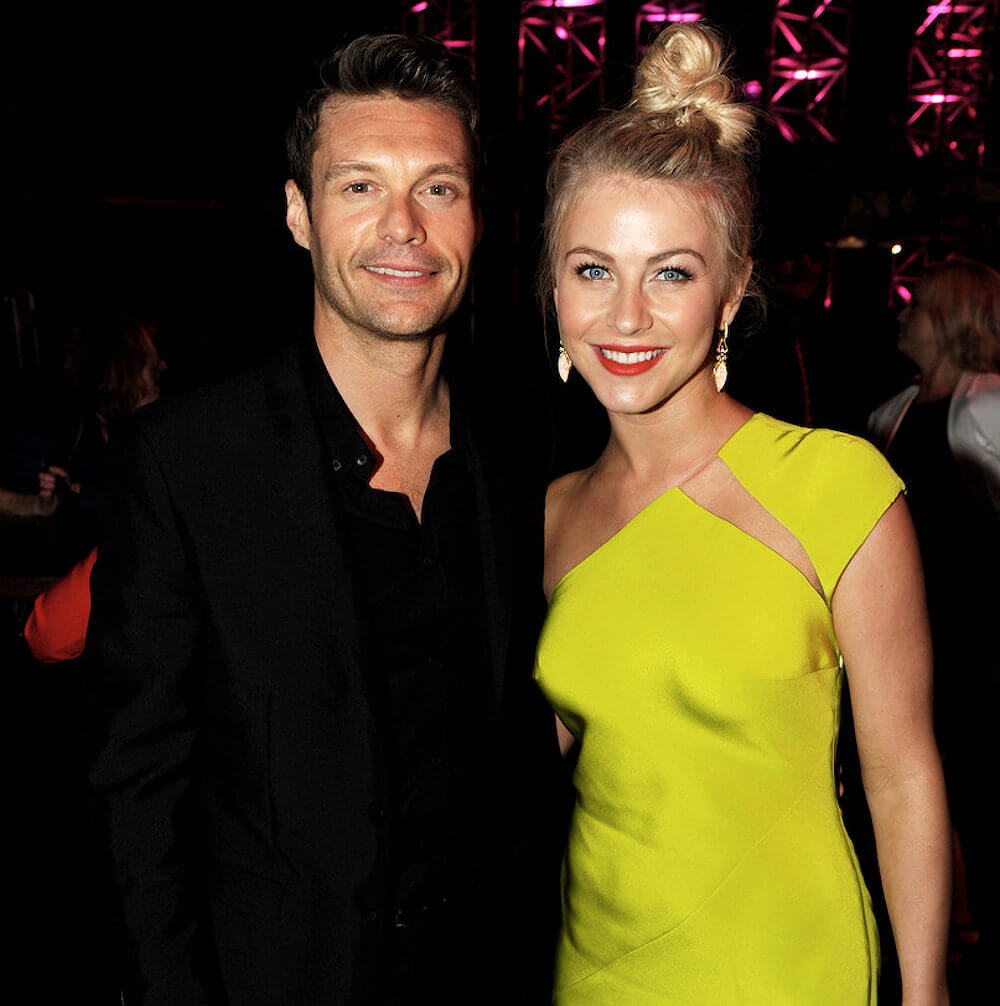 The pair first met in 2007, when the studios of their shows were across one another; Ryan with American Idol and Julianne with Dancing with the Stars. However, it took them three whole years until they started to go out and date each other.
"I was reluctant because he is such an influential guy," Julianne admitted to In Style in 2012, two years after they started dating. "I was so nervous that I just sat there and interviewed him with questions like, 'Are you loyal?' and 'Are you close to your family?'," she continued.
Unfortunately, Ryan and Julianne's relationship didn't last much longer, as the couple was confirmed to have broken up in 2013. While both Ryan and Julianne didn't say anything regarding the reason for the split, there were many speculations and explanations thrown around.
A source claimed that Ryan's workaholic nature was the cause of their downfall, saying that he "works all the time." Another source also shared that Ryan has yet to propose was the cause of the breakup.
While the reason behind their split is still entirely unknown, Ryan and Julianne proved that there's no bad blood between them as he interviewed Julianne and her brother, Derek Hough, in his radio show, On-Air with Ryan Seacrest.
"Sisanie and Tanya have been asking me if this is awkward for me," Ryan told Julianne at the beginning of their interview, referring to his co-hosts. "They don't understand that concept that one can remain friends after a breakup," he laughed.
Julianne also laughed off the concerns, "We're friends. We chat."
Ryan later revealed that both of them didn't feel uncomfortable at all because they "have remained friends for years and still are."
It's great to know that they have so much respect and platonic love for each other!
Ryan Seacrest's Past Romance with Shana Wall
Back in 2003, Ryan Seacrest dated the model and actress Shana Wall. The couple dated for two years until they split in 2005. Before the breakup, they made an appearance together on the red carpet of the 2005 Primetime Emmy Awards.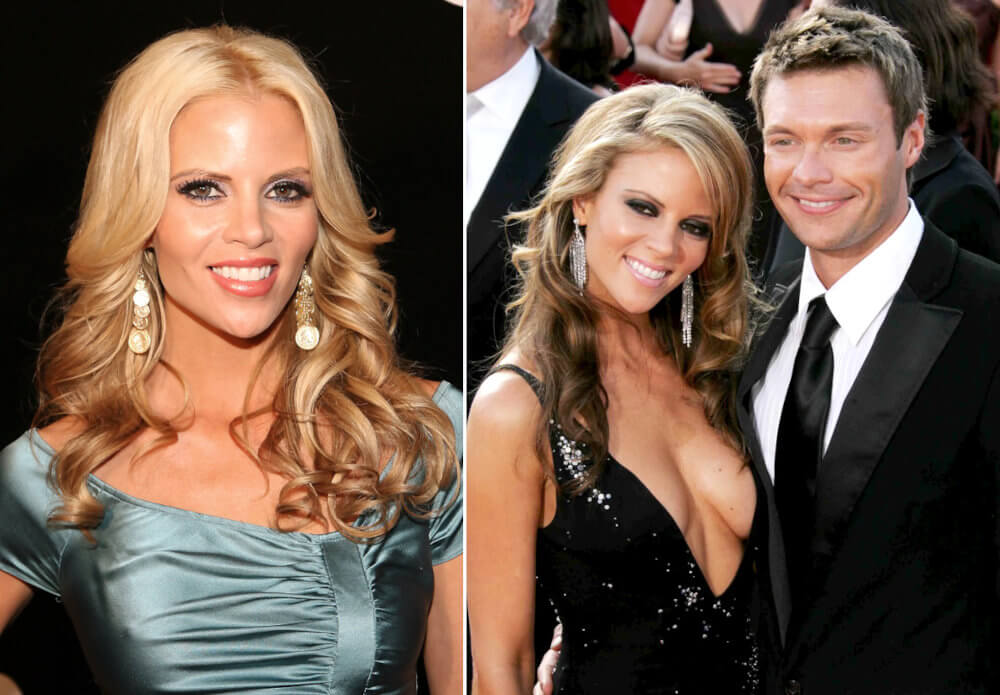 Following the split, rumors began to spread that the reason behind it was Ryan's sexuality. Many people speculated that Ryan's gay. However, the rumors were quickly denied by Shana, who defended her ex-boyfriend.
"Ryan is not gay, nor is he bisexual," she stated. "We had an amazing and passionate relationship for a few years," she continued. Shana also claimed that they "are still very close."
After they broke up, both Ryan and Shana have moved on and gone on with their lives. However, the surprise happened when they were spotted strolling around New York City, arm-in-arm! Rumors began to spread that the former lovers were back together.
There are no words from either Ryan or Shana regarding the rumor, but Ryan rekindled his romance with Shayna Taylor months later.
Well, probably it's safe to say that it was only a casual stroll between friends!