Who is Milo Ventimiglia Girlfriend? Is He Married?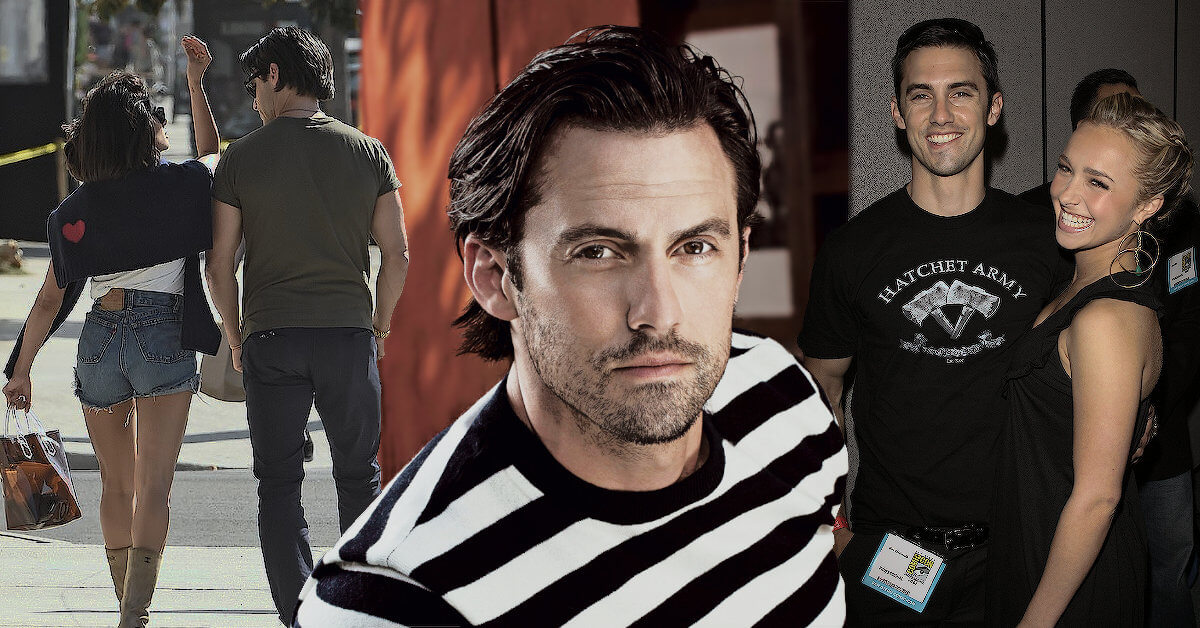 Milo Anthony Ventimiglia, or people often know him as just Milo Ventimiglia, is an American actor, director, and producer. He debuted his career on a famous TV show called Fresh Prince of Bel-Air. After that, he became well-known infamous TV shows such as Heroes and Gotham.
Now, he is one of NBC's lead actors' successful drama series "This Is Us." From this series, he was nominated for Emmy Awards for the role of Jack Pearson in the category Outstanding Lead Actor.
Not only is he talented in his works, but he is also very handsome and charming! No wonder many fans admire and love him.
But how about his love life? Who are his exes? Is he currently available? Or is he dating anyone? Here we will give you just the story you need to know.
Milo Ventimiglia and Girlfriend Alexis Bledel
In 2000-2007, Milo Ventimiglia starred in a drama-comedy television series called Gilmore Girls, aired by The WarnerBros Television Network. In the series, he met the lead actress for the series, Alexis Bledel. Within the series, both actors once played roles in which both of them are a couple.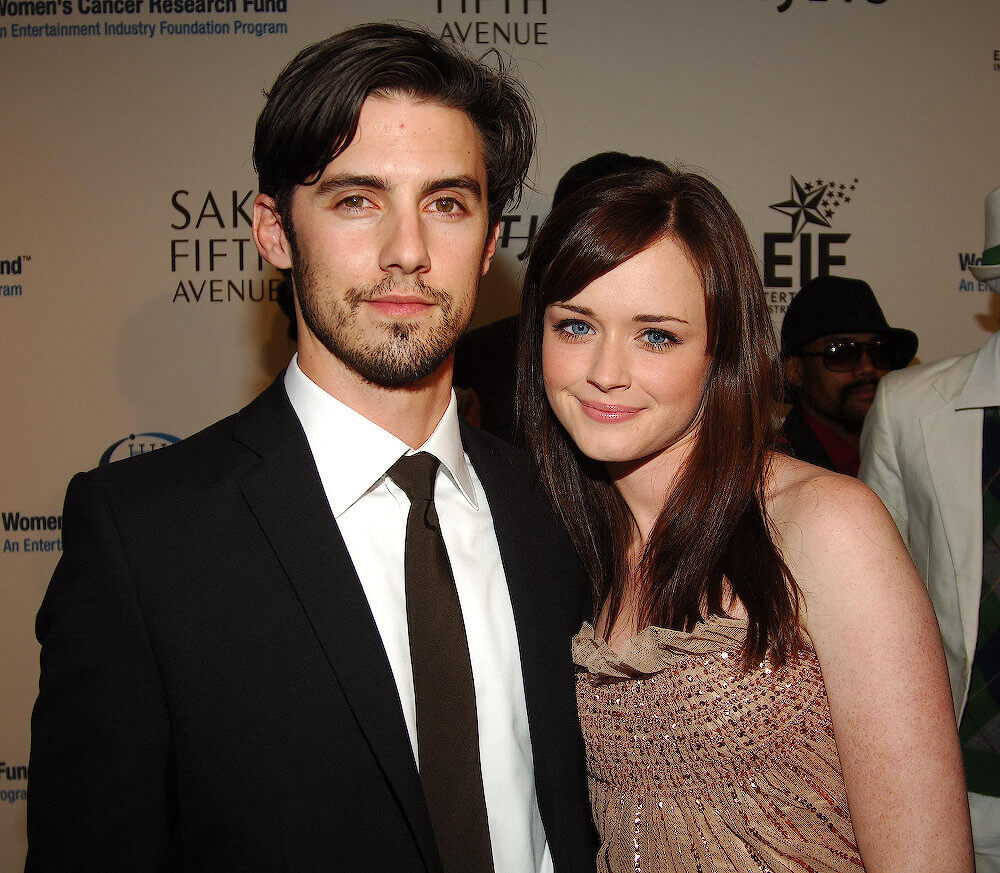 Not only in the series, outside of the series, it is known that both actors were also close in real life. After meeting each other on the series, they both were officially dating in 2002.
The relationship between the two was quite intimate. Even Milo Ventimiglia confessed that they were planning to marry at some point. However, the young couple had to end their relationship of four years in 2006. It remains unclear why they broke up.
In 2016, Netflix brought both actors back in Gilmore Girls: A Year in The Life, a reunion show to brought all the casts in Gilmore Girls back together. Unfortunately, at that moment, Alexis Bledel was already married to her co-star in Mad Men, Vincent Kartheiser. So the reunion between once-a-couple was just a friendly one. But regardless, the two are on good terms.
After Alexis Bledel won an Emmy Award for her part in Handmaid's Tale, Milo Ventimiglia confessed his admiration to Alexis, stating that she has always been a great actress, according to The Daily Dish.
Milo Ventimiglia and Hayden Panettiere
Milo Ventimiglia was once more fell in love with his co-star in the show he starred in. In 2007, Milo Ventimiglia was dating his co-star in a famous series HEROES, Hayden Panettiere.
But this time, unlike in Gilmore Girls, where Milo's and Alexis's characters were dating in the series, Milo's and Hayden's characters were not. This was unexpected coming from both of them.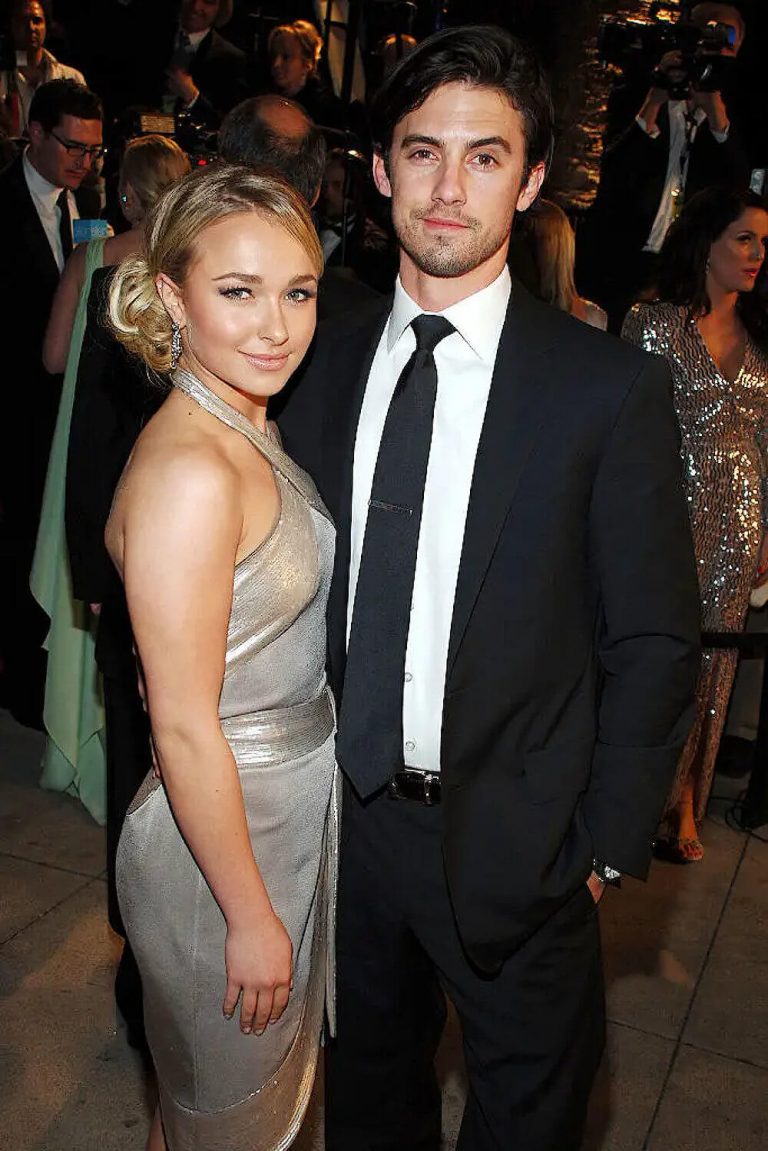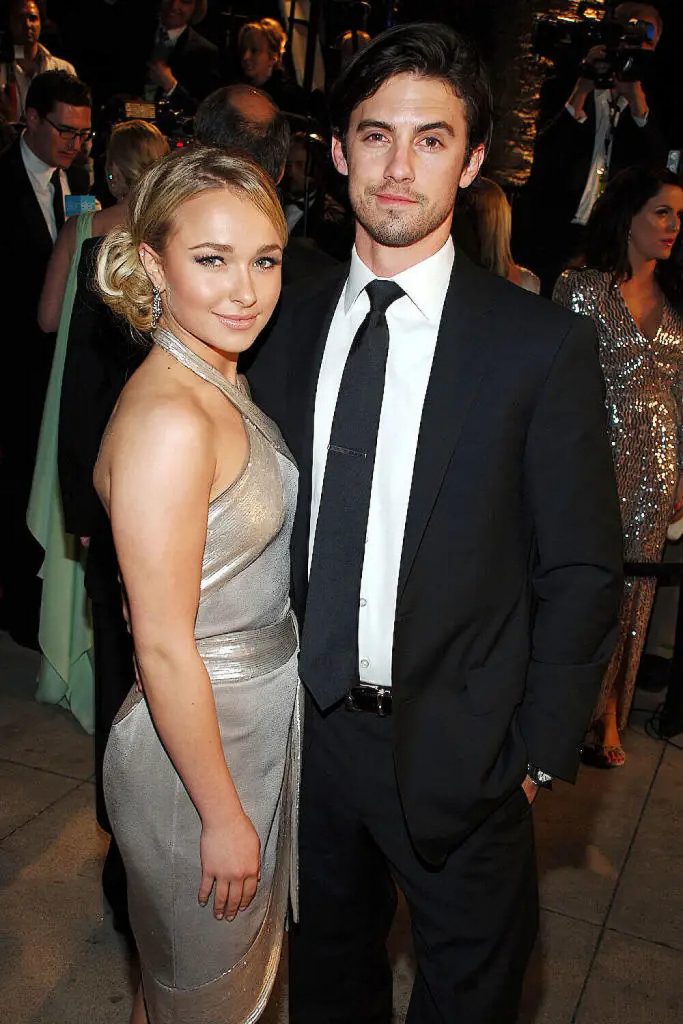 Not only that, both actors have a very distant age gap. Milo Ventimiglia was 29, and Hayden Panettiere was just 18! More than ten years apart! This was sure quite a shock.
Despite the age difference, the two looked so elegant together, as Hollywoodlife put it, a high-profile romance. Both were often seen in red carpets of the screening of HEROES new seasons.
Although the two looked great together, they parted ways in 2009. Shockingly, both Milo Ventimiglia and Hayden Panettiere seemed to quickly move on from each other by having a relationship with other people within the same year! Hayden Panettiere dated a professional boxing champion from Kazakhstan, Wladimir Klitschko.
From this relationship, they had a child. Meanwhile, Milo Ventimiglia also had another relationship in which we will discuss below.
Learning His Mistakes, Milo Ventimiglia: "Never Do It Again!"
His relationship with Hayden Panettiere was quite public, and it put them into a bright spotlight. After they broke up, Milo Ventimiglia said in an interview with Mr. Porter that he "would never do it again." In the interview, we are not quite sure exactly what he was trying to imply.
Would he never date someone with such a huge age gap? Or was it to not date any co-stars he was working with? In his next relationship, we might find an answer to it.
Right after Milo Ventimiglia broke up with Hayden Panettiere in early 2009, Milo seemed to have moved on quickly.
In late 2009, Milo was caught several times by paparazzi having some romantic outings with Isabella Brewster, a former talent agent at Creative Artists Agency (CAA) talent agency and the younger sister of Jordana Brewster, one of the leads in The Fast and Furious franchise movies.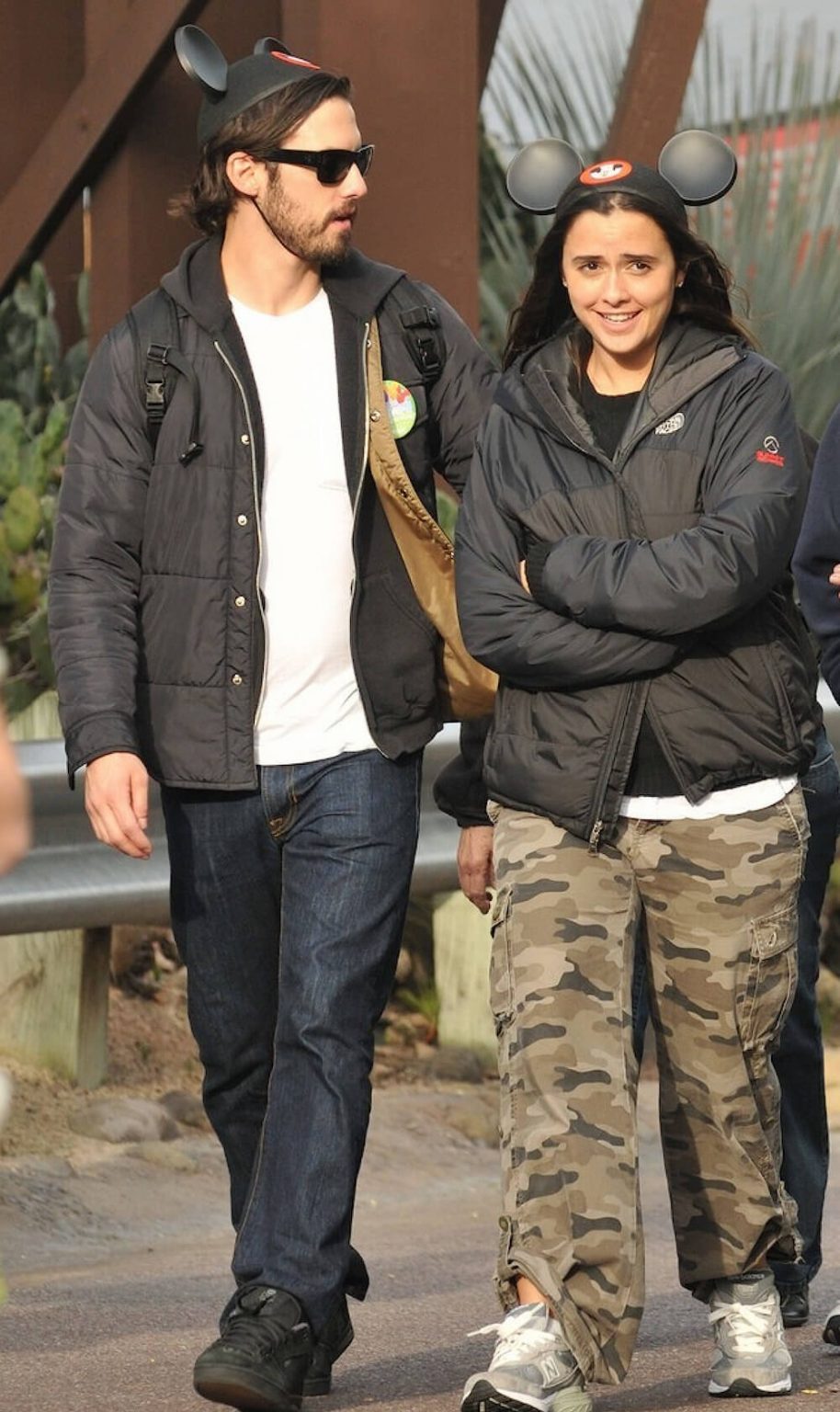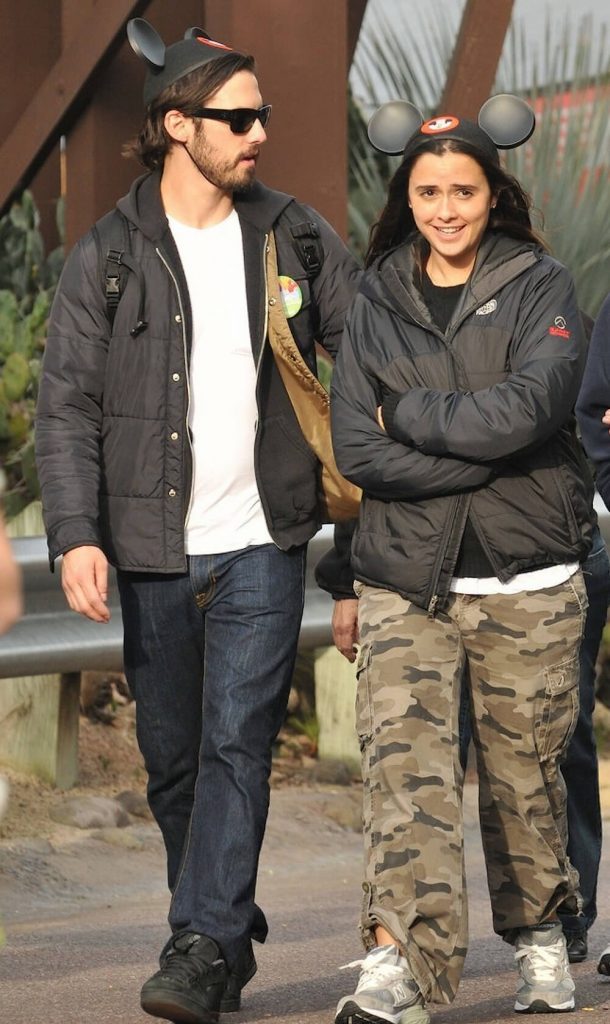 However, according to Hollywood life, Milo Ventimiglia was trying so hard not to be seen having a romantic affair with Isabella Brewster by the media. On one occasion, Isabella was caught coddling and giving romantic gestures to Milo on a date in Santa Monica, California.
But, after Milo Ventimiglia noticed that their date was being watched by the paparazzi, he immediately took some distance away from her. The two were also caught secretly having a fun trip to Disneyland in February 2010.
This might indicate what Milo Ventimiglia has learned from his previous relationship was not to put his relationship into the spotlight and kept it secret and personal. However, it also could be implied from the same interview with Mr. Porter that he wanted to keep his work life and personal life, especially romance, apart from each other.
Milo Ventimiglia and Isabella Brewster then took a step back from each other after a while. It was still unclear when their relationship ended. But, people started to notice that both were no longer together after Isabella Brewster was caught dating another actor, Russel Brand, in 2012. In 2014, Isabella later tied the knot with Baron Davis, an NBA star, and had a child.
Inside Milo Ventimiglia's secret date with Kelly Egarian
Milo Ventimiglia is very secretive about any relationships that he had after he broke up with Hayden Panettiere. This is reflected in his relationship with Isabella Brewster and his two other relationships with other women. However, in 2016, Milo Ventimiglia was rumored to be close with Kelly Egarian. She is a marketing coordinator for a famous fashion designer, Stella McCartney.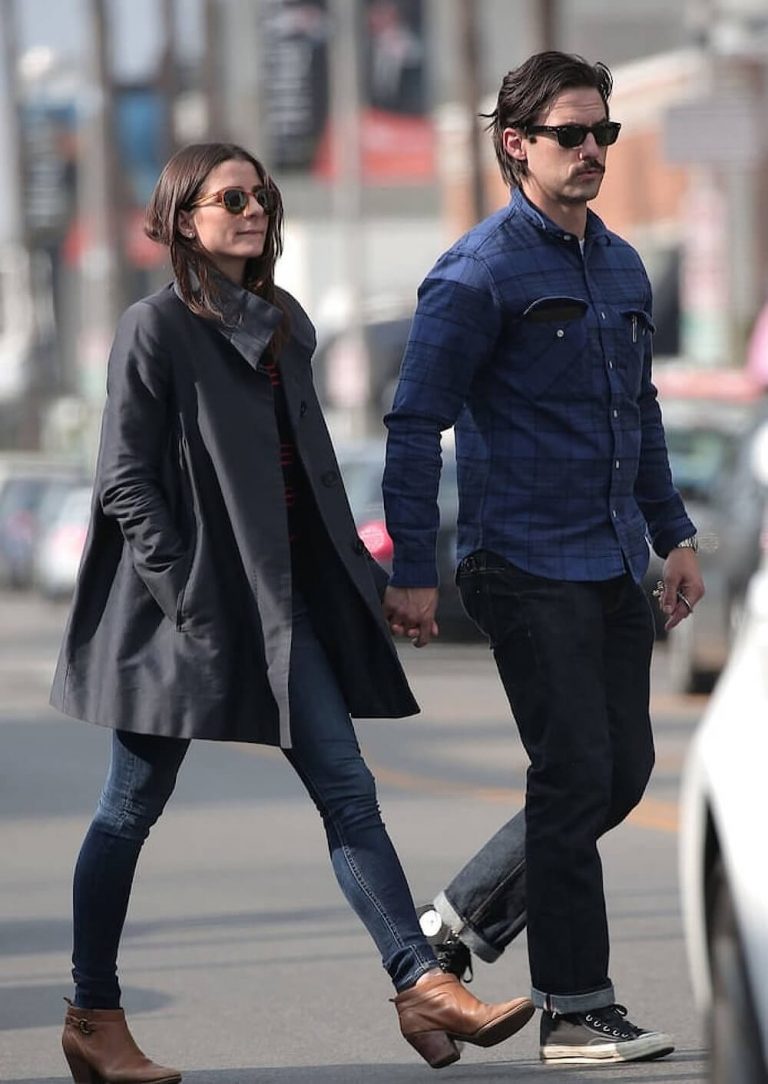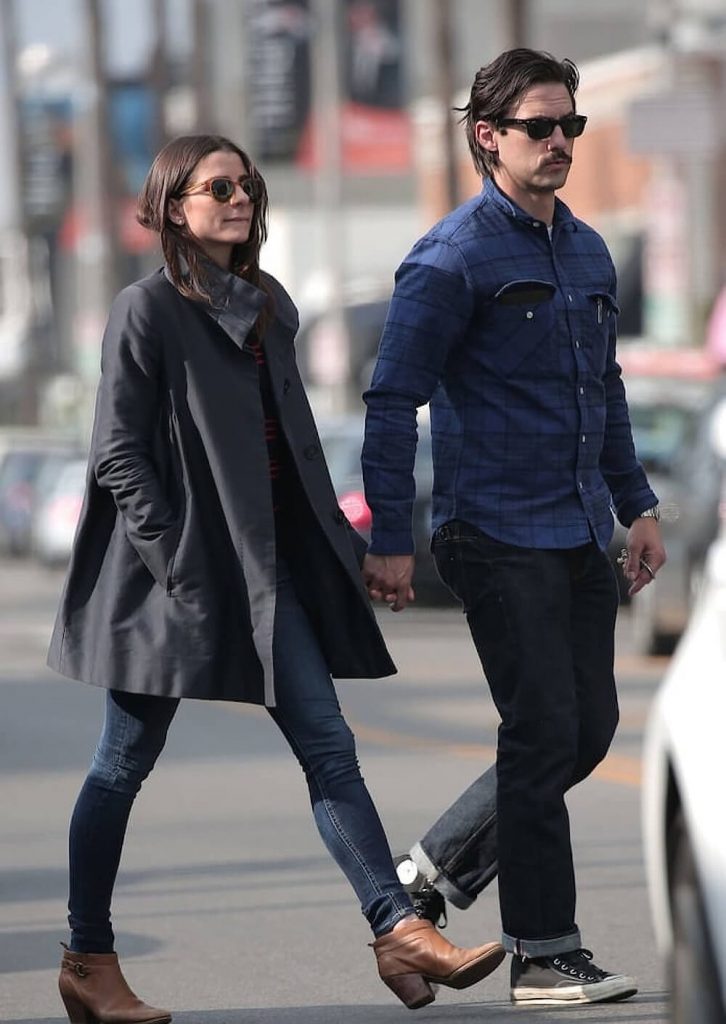 The two were sighted once having a walk and a lunch date in Venice Beach, California. They were also holding each other's hands tightly, so people assumed that they were dating. However, the lack of confirmation from the two about their relationship created confusion and questions among people. Are they dating?
They both remained silent for quite a long time until, in the 2017 Emmy Awards in Los Angeles, both Milo Ventimiglia and Kelly Egarian were reported attending the big event. Unfortunately, both were going at a separate time, and we're not going down the red carpet together as a couple. But, Milo and Kelly were sitting together during the event and even attended the after-party together.
So, people assumed that they are still together. But, up until now, there are still no confirmations from them after that event, and the conflicting signs showed by both of them even made us even more confused than ever.
Milo Ventimiglia was Dating Diane Guerrero
The latest rumor surrounding the love life of Milo Ventimiglia was in 2019 when he was caught spending time together with Diane Guerrero, an American actress. She starred in Netflix's frontrunner series Orange Is the New Black. Both Milo and Diane were spotted having a lunch date in Escuela Taqueria, a Mexican restaurant in Beverly Hills.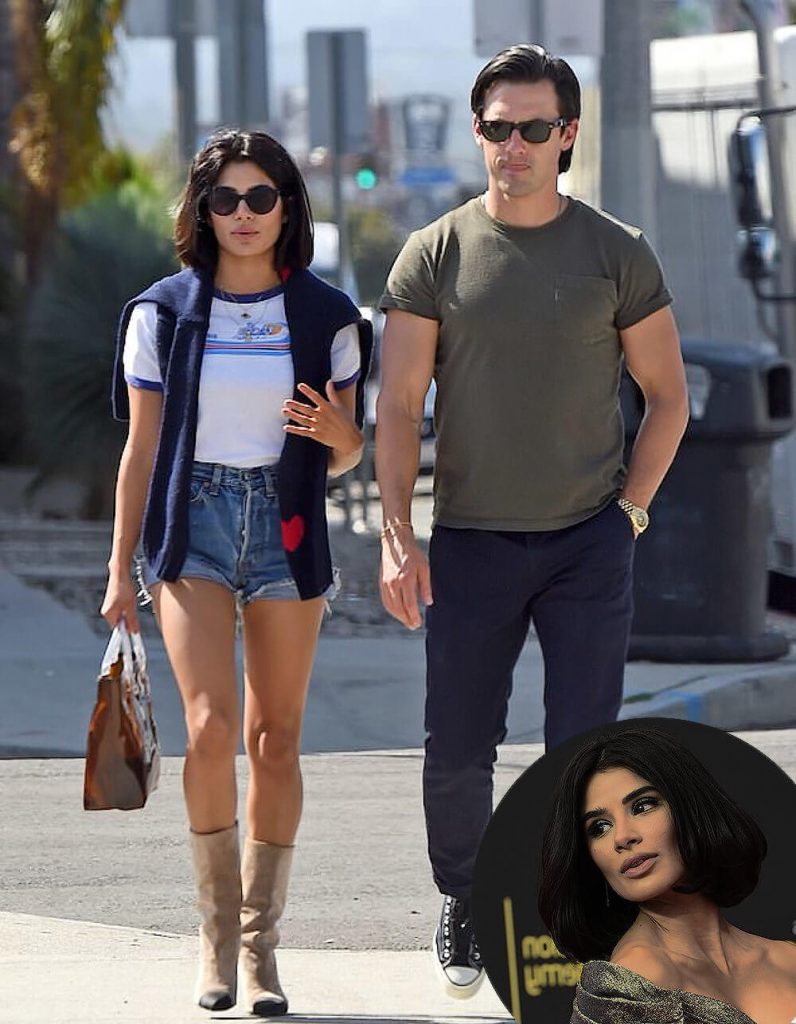 Strangely enough, this time, Milo Ventimiglia did not try to cover up his date with Diane, just like when he was dating Isabella Brewster. Instead, they were eating in front of the restaurant, giving a vast space for the paparazzi to capture the moment they had. They were even looking so comfortable and confident with themselves by wearing casual everyday outfits but still keeping it elegant.
The two were captured having an enjoyable and romantic moment as they talk and laugh together. Milo was caught brushing and fixing Diane's dark hair with his fingers. The gesture was small, but it showed that Milo cares for Diane's look, and it was romantic to see. They also flirted with each other several times. The lunch lasted for about two hours, and then they had some ice cream dessert nearby.
So are they dating now? Considering they seemed to be spending good times together with lunch and not caring about the paparazzi taking pictures of them? Were they trying to tell the public that they were together?
Well, it is hard to tell. Again, neither Milo nor Diane has ever given us any confirmation regarding their relat's Love Life? Is He Available?ionship. And it is possible that they did not cover up their outing together because there was nothing to hid at all. They could be just friends who hung out and spent time together.
But despite that, we should admit that they both were cute together if they were together at all.
Is Milo Ventimiglia Dating Anyone?
Well, great news for you ladies and everyone who loves Milo Ventimiglia! According to our research, he is currently still single!
But there's a catch, though. In an interview with People, he stated, "I'm sure I'll be a father when I'm meant to be a father. If I never have kids, then I was never meant to have kids as well. I think there's a societal norm where you get married. You have a family. You raise a family. You pass on yourself to that family. Then you pass on." By his answer, we know that he is not pressured whatsoever to must have a relationship. He is living his life as it goes on.
If you scroll down through his Instagram account in the last few years, he posted many pictures of him travels across the globe. It seems that he is very much enjoying his time as a single man, and we should be happy for him.