Who is Alexis Bledel Husband? Is she still married?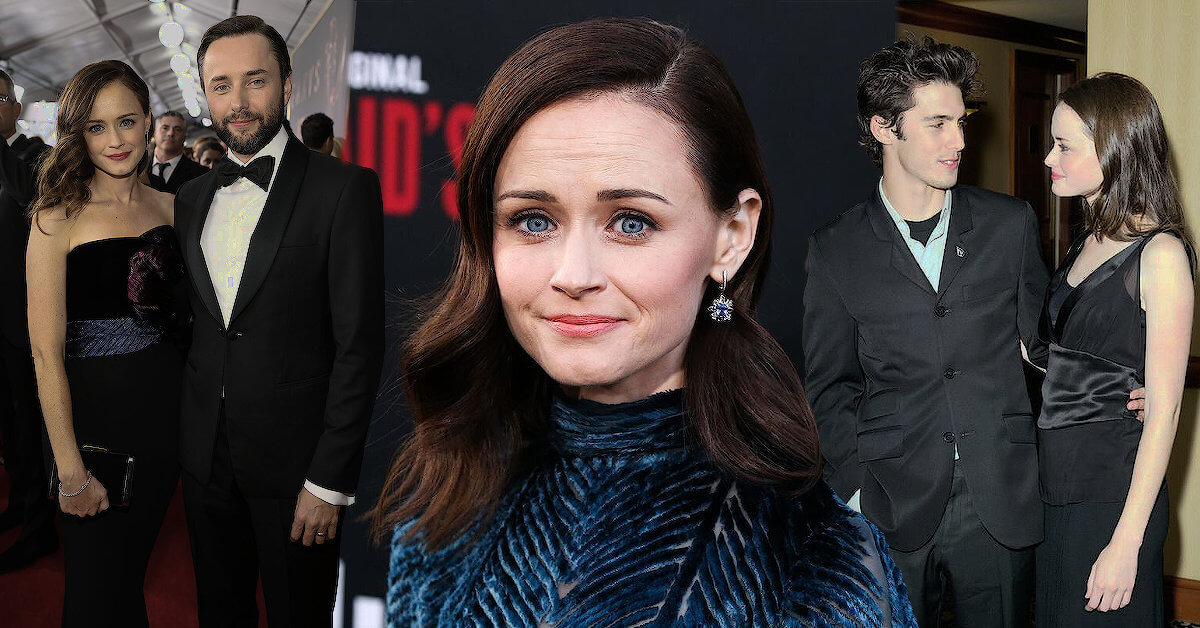 Talented, humble, and pretty: a quality that is rare for an actress. It's like you can only choose one and cannot be one package. But, the case is different with Gilmore Girls' star, Alexis Bledel.
Being a fantastic star as she is, Alexis had seized many men's hearts. We can see that she's linked with lots of handsome and talented men like Vincent Kartheiser and Milo Ventimiglia. Stay tuned if you want to know more details about Alexis' relationships!
Who is Alexis Bledel's Current Boyfriend?
As of 2023, Alexis Bledel is currently single, having ended her eight-year marriage with Vincent Kartheiser.
Alexis Bledel and Husband Vincent Kartheiser
Alexis Bledel and Vincent Kartheiser have finalized their divorce in 2022.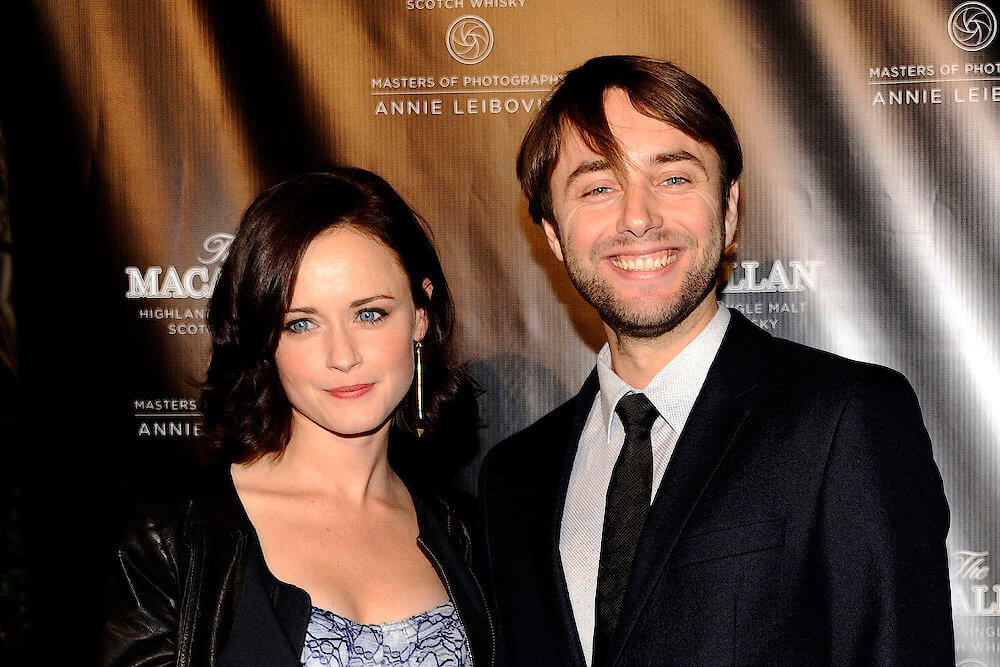 Vincent Kartheiser is an American actor who starred in Mad Men. By his role in Mad Men alone, he snatched six nominations from the Screen Actors Guild Award, in which he won two of them. He also starred in Another Day in Paradise and Alaska.
The funny part, though, Mad Men is also where Vincent and Alexis met for the first time. Alexis was a guest-starred in season 5. When the couple was asked about how their chemistry first appeared, Vincent answered that he tried his best to keep it professional and didn't date Alexis after their project finished.
Instead, they dated after two months of working together. Vincent might try as hard as he could, but the Mad Men's creator and his costar could already sense their chemistry right the second after they met.
"Honestly, they're a really good match," Said the producer, Matthew Weiner. "They're both very down-to-earth, with a sense of responsibility and strong family ties." Matthew excitedly told People Magazine.
Vincent and Alexis had been inseparable since their first encounter in 2012, and now the two will become parents.
After dating for some time, they were engaged in 2013 and decided to get married a year after. The wedding was a secret, and the media didn't know until weeks later. They somehow maintained a quiet wedding ceremony that was held in California in June 2014.
They are not a big fan of revealing too much information about the relationship. Vincent stated that sharing too much would "lessens, cheapens, and weakens" the meaning of their moment together. Vincent also added, "It [the moment] is magical, love, and all of that is profoundly spiritual, and it just doesn't feel right."
Well, Alexis didn't have a hard time doing the same thing since she had always been a private person her whole life. So, though we might know the list of men that Alexis had ever dated, we cannot know the details or even the reason for her breakup. Besides, it was always someone else that revealed information about Alexis' relationship and life. We're not complaining, though.
Alexis and Her Husband Hide the News about Their Children
Alexis and Vincent took privacy to whole another level. Not only the details of their married life, but the two also wanted to keep the pregnancy news under the radar. However, that didn't happen.
They didn't even mention the baby at first. Still, Alexis' costar on Gilmore Girls, Scott Patterson, innocently revealed that to the whole world through his interview with Glamour in 2016.
"It was great to see her. She's blossomed as a woman, and now she's a proud new mother and married and happy. We're comparing notes because my son is about a year and a half older than her young son. I'm showing her photos and videos and what to expect. We're just really enjoying each other's company," expressed Scott. Oops.
It seems like Alexis' best friend didn't do an excellent job at keeping a secret. Of course, Scott might don't do that on purpose. Still, it was inconvenient for the couple that put their privacy above all else.
Their baby was finally born in Fall 2020. They didn't reveal the name, though, but the couple has been pleased about it. But, of course, the news wasn't even confirmed by Alexis or Vincent themselves, but by their representatives. Gosh, they value their privacy, don't they?
On Dating a British Model John Paul
Before getting married to Vincent, Alexis was briefly dating John Paul. A hot and talented British fashion model. No kidding, Alexis does have great taste in men.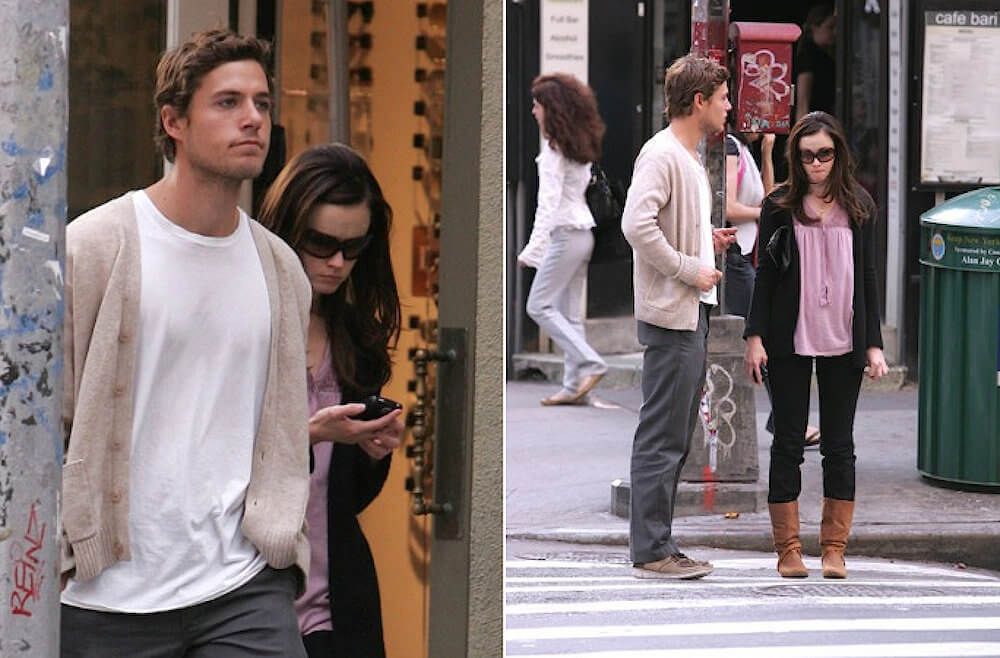 The two only dated for four months, starting from September 2010. They weren't seen publicly, but they were caught once having an intimate dinner in New York City.
Sadly, that was the only information that we can know from this couple since there couldn't be much happening only in four months. But, well, Alexis hardly talks about her relationship anyway, so it made sense.
We still pretty much hope that they took more pictures together. But, if we couldn't know what happened between them, we can still admire how this good-looking couple is cute together.
Four Years of Relationship with Milo Ventimiglia
Next, we have more exciting information about Alexis' ex-boyfriends!
It is no surprise that actors are romantically involved with their costars, especially after working together for years. Gilmore Girls was airing for sixteen years, and imagine how long it was!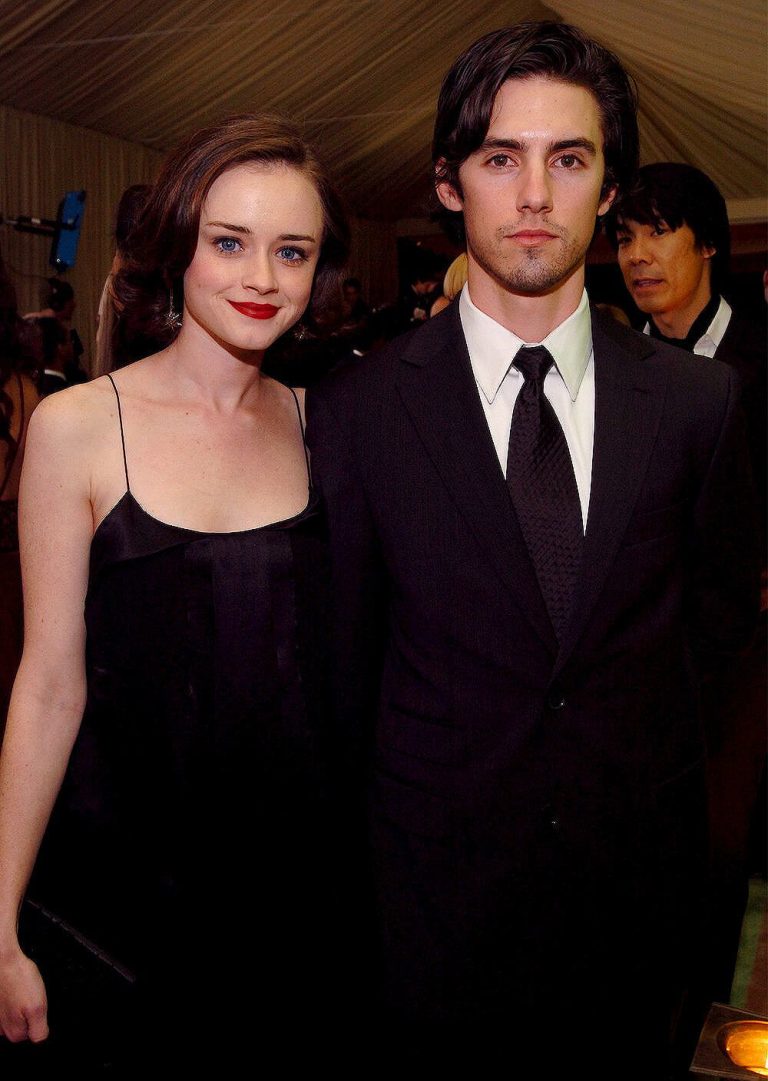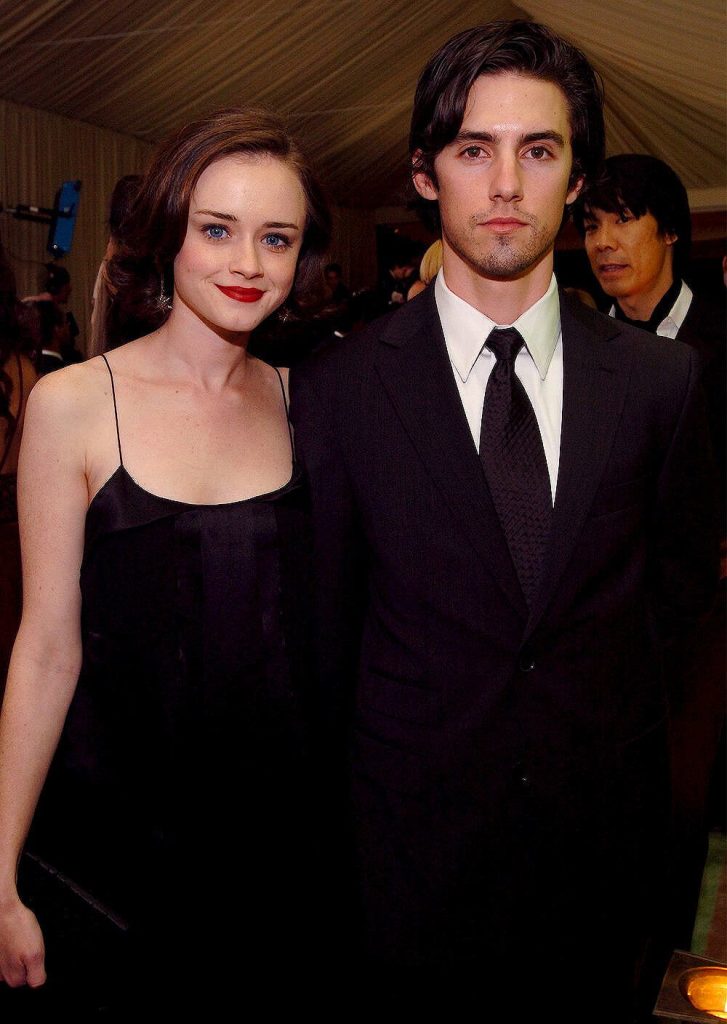 But Alexis is no ordinary. She didn't only date one costar from the set, but she had been together with three of them!
Alexis Bledel got her first significant role on Gilmore Girls, and everybody knows that. But, of course, her name became way more famous after that, and little did we know that even before she was a big star, she already had a strong appeal in men's eyes. The casts on Gilmore Girls agree with that.
According to Mara Casey, the casting director for the series, Alexis' dating life even became a joke. It was because she dated so many young actors during her time starring in Gilmore Girls.
"We did have a joke about casting all of Alexis' real-life boyfriends. So she dated Jared and Milo. And she also dated a young New York actor named Chris Heuisler, who played a guest role. Real sweet kid." Wow, an explicit revelation from Mara Casey in her interview with Life & Style.
She had dated Milo Ventimiglia, Jared Padalecki and was rumored with Chris Heuisler also. Three of them were starring in Gilmore Girls. Alexis and Milo's relationship was the most serious one, though.
Milo portrayed the role of Jess Mariano, who also appeared a lot on the show. Their relationship was serious, though, because they maintained to be together for four years long. However, they came out publicly after they broke up.
Alexis and Jared started dating in 2002 when Alexis was only 21. Well, she was involved in the series when she was 18, so no wonder that she might still figure out a lot of things about her love life. Hence, she was dating everyone on the set.
Alexis Didn't Plan to Tell the Media, But Someone Still Revealed the Truth
During their time, they didn't make many appearances together publicly. People didn't even know that they were a couple until they split in 2006. They didn't reveal the reason for their breakup. Still, Alexis did disclose they once thought about getting married and build a family together. Wow, it does sound pretty serious.
However, since we know that Alexis wasn't a big fan of talking too much about her love life, we cannot figure out many things about her relationship with Milo either. But, after their fans found out they broke up after four years of relationship, their names became the headlines for quite some time.
It took a long time for Alexis to recover from the breakup. Four years after the breakup, Alexis started to date John Paul for a while and then decided to marry her current husband, Vincent Kartheiser. That makes us wonder even more about what happened before they split. Sadly, we can never know.
Hooked Up with Jared Padalecki for a Short Time
Another Alexis guy from Gilmore Girls: Jared Padalecki. She dated Jared before she was with Milo. However, it was only a short hookup.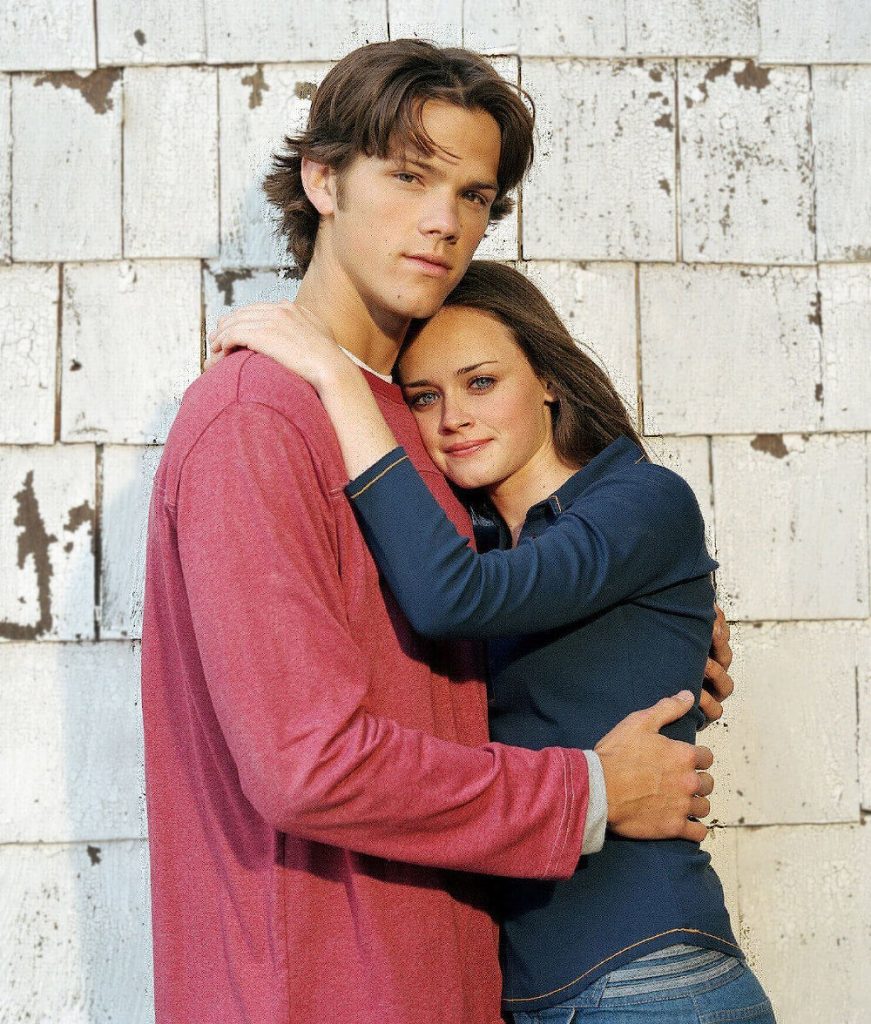 Jared played Dean Forrester in the series. They didn't say anything to the media about their relationship, though. It was supposed to be their secret before Mara Casey (yes, the casting director said Alexis' dating life was a running joke) revealed their relationship in her interview. Jared then confirmed it by himself.
Jared disclosed that the two began hooking up not long after they were cast in the series. However, because it only happened briefly, it was nothing serious, and they quickly moved on.