Who Is Kate McKinnon Girlfriend? List of Girls She's Actually Dated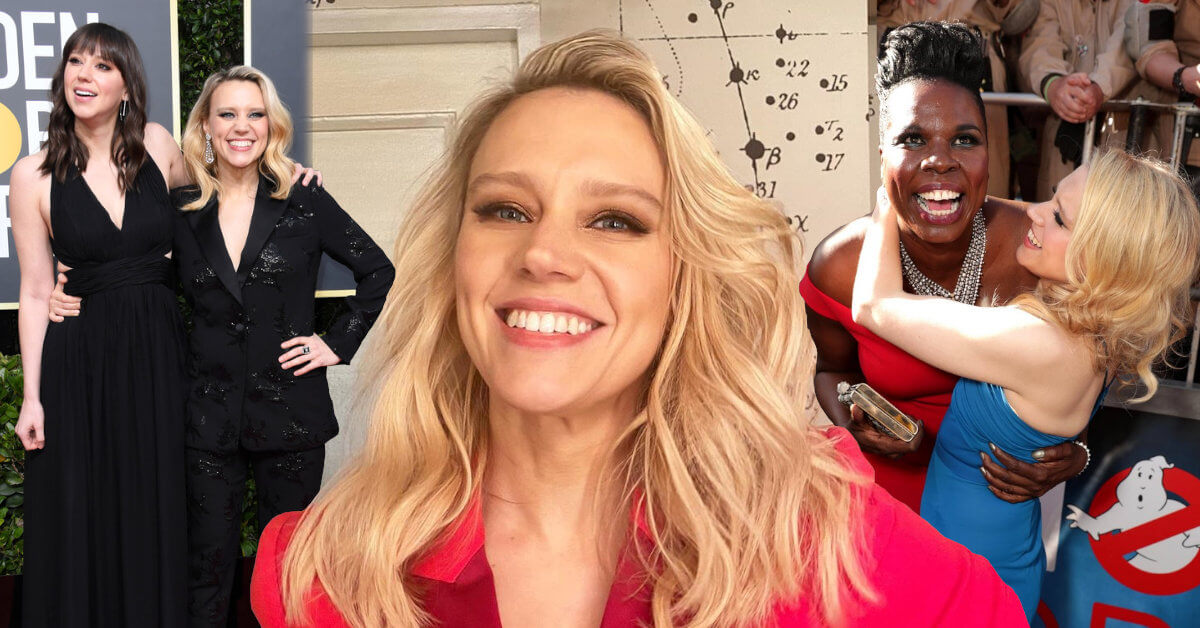 Kate McKinnon, who we know from Saturday Night Live, is an American actress, writer, and comedian. She makes a celebrity impression on The Big Gay Sketch Show and appeared in Yesterday and Bombshell's movies.
Her mature and humble persona makes her successful in her career and her dating life as well. Many of her fans are curious about her personal life, especially the details of her partner.
Though she kept most of her relationship under the radar, here we will know more about all of her ex-partners. Or maybe she's married already?
On Coming Out as a Lesbian: Kate McKinnon Didn't Always Find It Easy
We know that Kate McKinnon is a beautiful and lovely actress. And before we start to talk about her dating life, here's a fact for a starter: McKinnon is a lesbian and is always into women, and the journey of her accepting her sexuality wasn't always easy.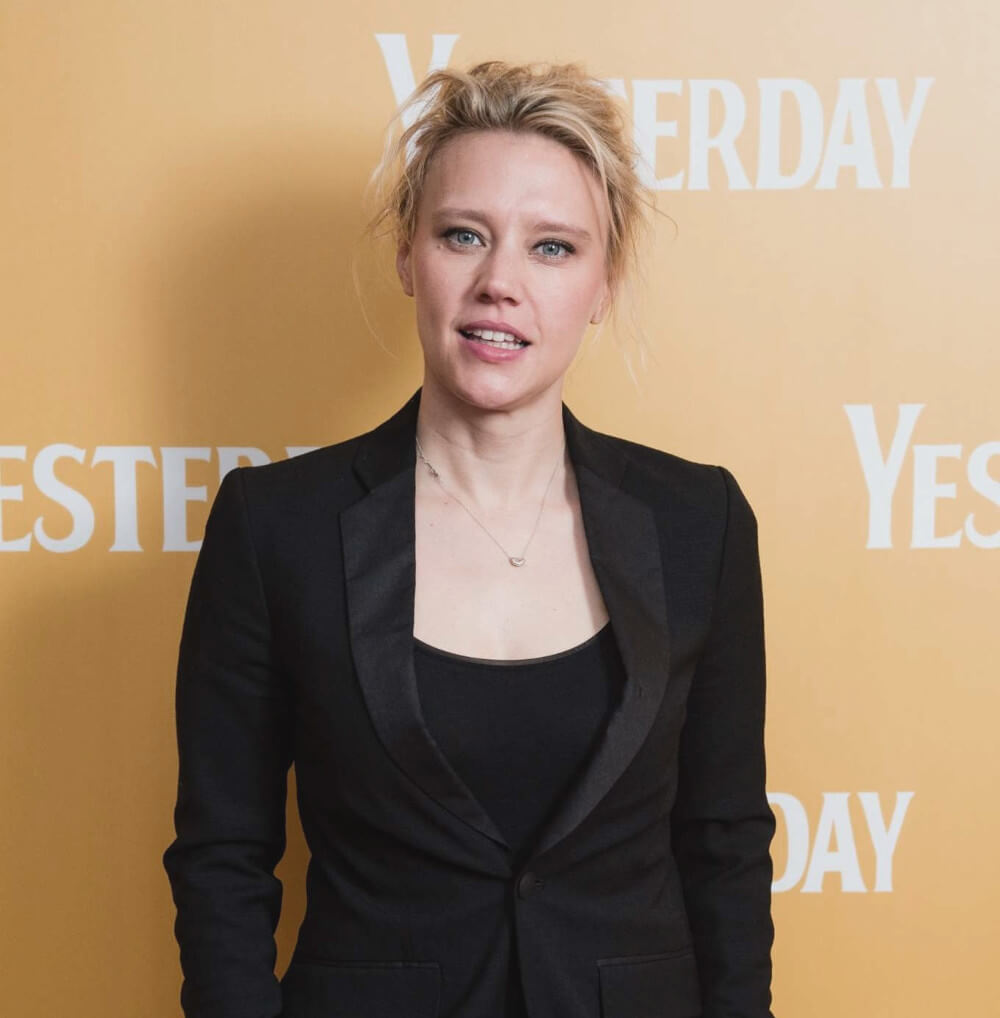 McKinnon stated that she got the strength to accept her sexuality from watching Ellen DeGeneres' TV sitcom, Ellen. She delivered her gratitude to Ellen while presenting her with the Carol Burnett Award at the 2020 Golden Globe Awards. Her speech goes:
"She risked her entire life and her entire career in order, and she suffered greatly for it. Of course, attitudes change, but only because brave people like Ellen jump into the fire t make them change."
She also said that it's scary to experience when you were a little kid and ask yourself, "am I gay" and the answer is yes. She questioned herself back then in 1997, in her mom's basement while watching Ellen's sitcom. She disclosed this fact in her Golden Globe speech, too.
Kate McKinnon Doesn't Want to Talk About Her Personal Life
Coming out as a lesbian isn't the only thing McKinnon finds difficult. Talking or sharing her personal life is, too.
Some people get disturbed by her habit of being overly private. As she said in her interview with InStyle, "I get criticized by people who know me the best for not sharing enough details about my day or my life. I am just quite an insular person, I guess."
However, she does have an A-list of hot and beautiful women as her ex-lovers. From Jackie Abbott to Barie Weiss, here are some details about McKinnon's current girlfriend and past lovers!
Kate McKinnon and Girlfriend Jackie Abbott
Jackie Abbott is an American actress who's appeared in Murder and Miss Sugar Tit. Abbott and McKinnon made their public appearance for the first time at the 2017 Primetime Emmy Awards in Los Angeles.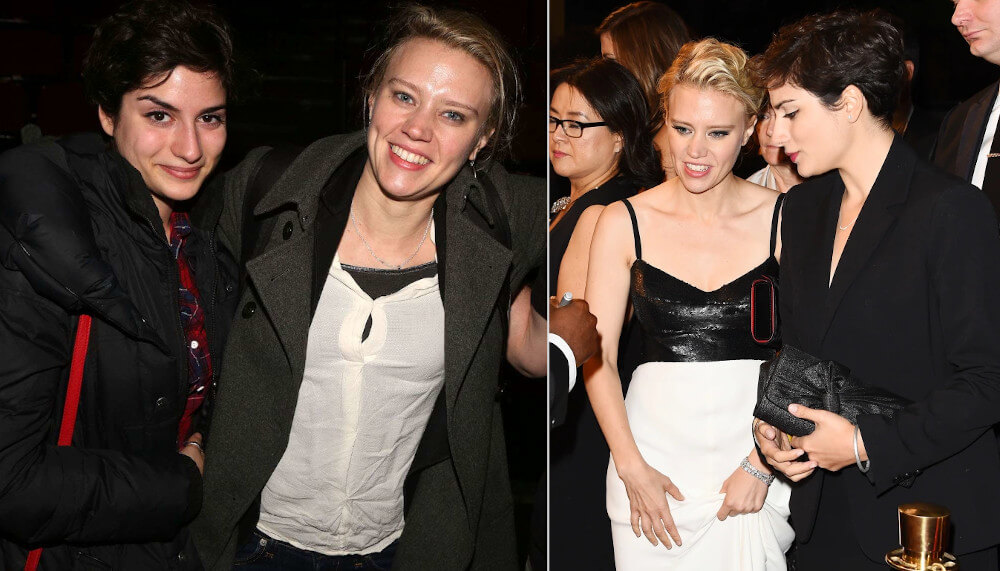 Kate McKinnon and Jackie Abbott began dating in the same year when they attended Primetime Awards together in 2017. And their relationship is going strong until now!
However, neither Abbott nor McKinnon declare publicly about their relationship. The confirmation even came from Michelle Visage's post on her Instagram with the caption: "I have SUCH a crush on #KATEMCKINNON SO HAPPY SHE WON!!!
Her girlfriend Jackie was just as lovely as she is!!". Wow, that is such an explicit announcement! So happy Michelle gave us that information! Especially since Jackie Abbott is also an overly private person (the same feather flock together, huh?).
We know that McKinnon doesn't have any personal social media. Abbott has an Instagram account, but she dedicates that to her modeling shots only. Well, don't we love a pretty and mysterious woman?
Abbott also seems to suit McKinnon's personality. Abbott is a funny and cheerful person, stated by her fans and her professor when she was in college. She graduated from NYU, and her professor described her with the nickname "cheeky firecracker" to represent how much a goofball she is.
And who doesn't know how funny and talented McKinnon is in Saturday Night Live? The two were indeed meant for each other!
There's no negative rumor in their relationship so far. They've done a pretty good job in maintaining a healthy and long-lasted relationship. Well, we are so happy about these sweethearts!
Kate McKinnon and Partner Marla Mindelle
Marla Mindelle and Kate McKinnon were dating in 2013 but separated in 2016. Mindelle is a musical theater actress and famous for her work on Broadway. She's super funny and adorable, and she played the role of Sister Mary Robert in the musical theater Sister Act back in 2011.
A lot of people describe them as "the cutest couple ever" or "couple goals." Their first appearance together as a couple was at the Emmys in 2014.
Though McKinnon wasn't a fan of sharing her life publicly, Mindelle might help us a bit. She likes to share her moment with McKinnon on her Instagram, and their pictures are adorable!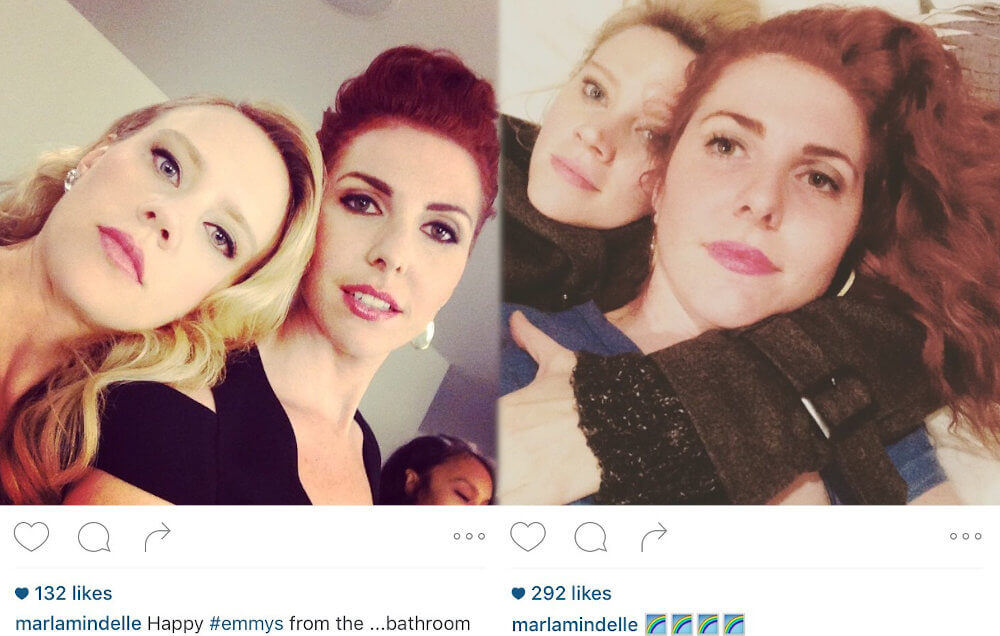 The pictures they took together showed just how comfortable they are with each other. Most of the images are when they do their hobbies together, such as traveling to many places and still looking cute together.
They also planned to make a band together called "Indigo Squirrels." Seriously, how can they possibly be more adorable than this?
Mindelle also captured some moments when McKinnon looked normal, just a normal person doing a regular, ordinary thing. They both gave us the depiction that even celebrity couples could still enjoy small little things that ordinary people usually do.
Unfortunately, this cute couple broke up in 2016, and the reason for their breakup remained unknown. Three years isn't a short time, and they undoubtedly shared so many moments, but we wish they can stay together longer, don't we?
Mindelle and McKinnon still be good friends until now, and there isn't any sign of them getting married (though McKinnon is already in a relationship with Jackie Abbott)
On Secretly Dating a Controversial yet Profound Journalist, Bari Weiss
The other woman that had a past relationship with Kate McKinnon is Bari Weiss. She is a former New York Times columnist, and her resignation letter for the time is a bit "scandalous." She resigned from the Times, followed by her controversial letter about her office's discrimination.
Bari Weiss is a profound journalist. Graduating from Columbia University, she worked in the New York Times. Weiss was an op-ed at The Wall Street Journal. Other than her dazzling career, she has an exciting story with Kate McKinnon, too!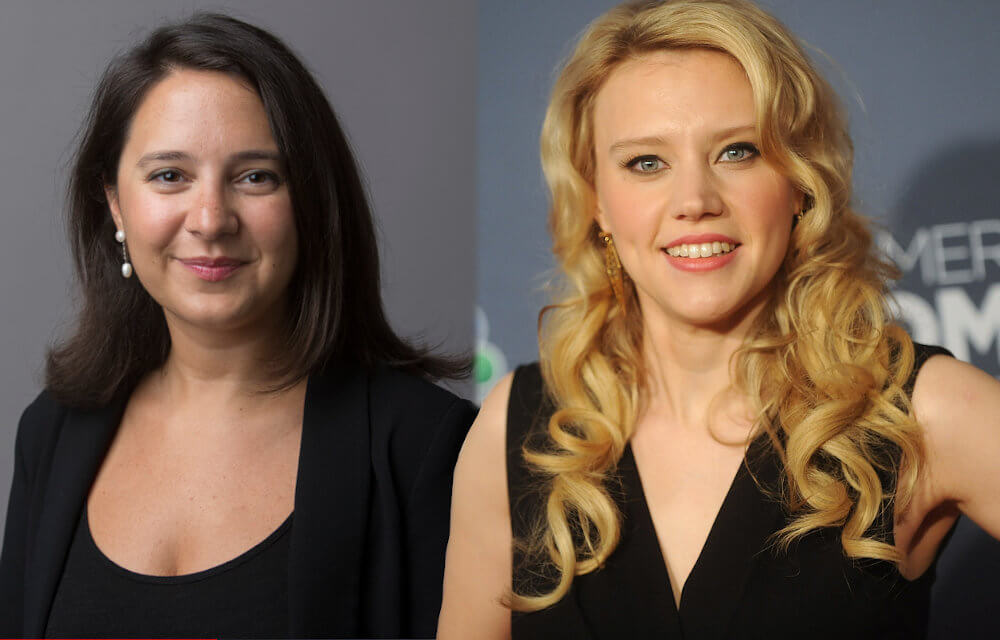 Both Weiss and McKinnon graduated from Columbia University. The rumor said they were secretly dating when they were still in college. Both of them had to work hard to hide their relationship since they weren't publicly admitted their sexuality at that time.
However, after the truth came out, Weiss is associated a lot with McKinnon and get interviewed about that, too. Weiss declared that she didn't want her history with McKinnon or her sexuality to be paid attention to and give her more spotlight from that.
"I've been in love with both men and women. I don't trade on my sexual identity in that way for political points. I think that's lame, and it's not my style." Weiss stated that in her interview with Vanity Fair.
Though it sounds sexy to have a secret relationship, McKinnon didn't seem comfortable talking about that further; so we can only hear from Weiss' opinion.
Kate McKinnon and Leslie Jones Are Married?
There is a rumor going on that Kate McKinnon and Leslie Jones got married. The story started from their pictures embracing each other – that is made for ad purpose – were spread on the internet with the title: "Celeb Couples We Forgot Were Married."
Other articles put them on a list of "17 LGBTQ Celebs that Overcome Many Challenges and Eventually Became Couples".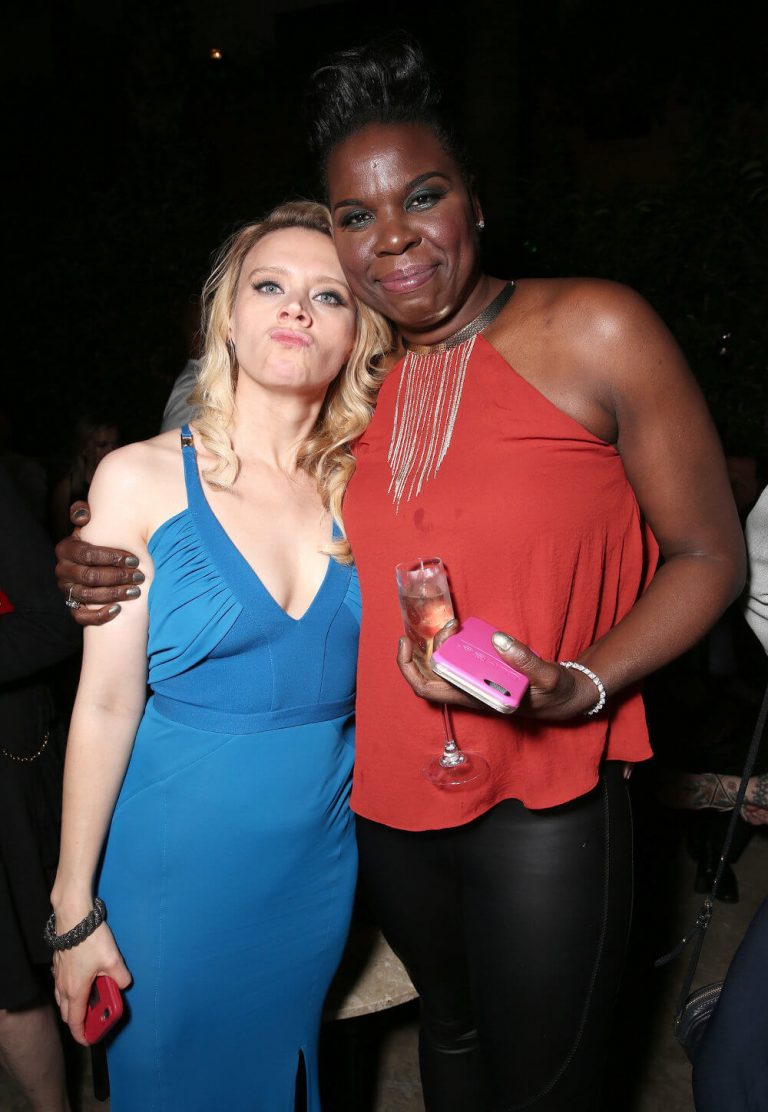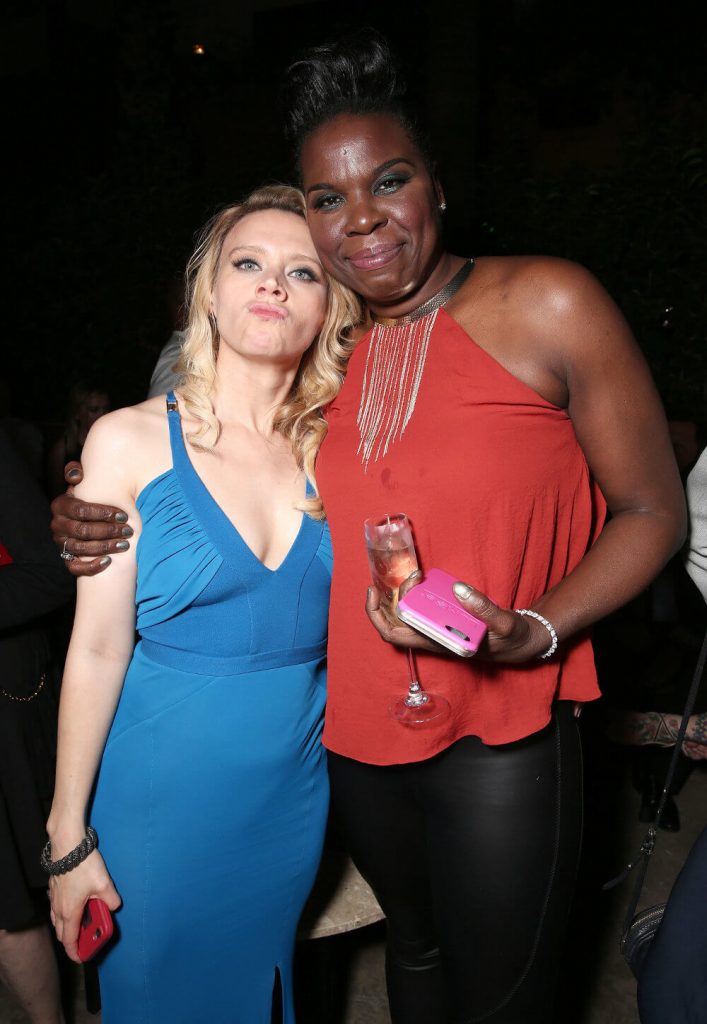 However, the two weren't dating. They are just good friends, and there is no romantic thing at all between them.
"We became sisters for life," told McKinnon in her interview. The two get closed after they work together for two years at Saturday Night Live, and the bond gets even more robust when they were filming for Ghostbusters.
"We were very close by the time we got there to film and got so much closer, pathologically closer throughout the summer, in fact," stated Jones.
But so many people have been wondering about the picture of Jones hugging McKinnon from behind and also sparked their dating rumor. The photo was taken for their interviews with GQ in 2016 and didn't indicate anything romantic; they are just a very close friend. Pathologically close, as Leslie Jones said.
Some of McKinnon's fans have been talking about this rumor on Twitter but soon fizzled out due to McKinnon's news on dating Jackie Abbott came up.
Looking at all the women that Kate McKinnon dated – and currently dating – we can see that McKinnon has an excellent type. Not only pretty but also intelligent, funny, humble, and strong – just as how she is.
And the way she never over-shares about her personal life makes her even more fascinating. Whether you are straight, bi, lesbian, or anything you define yourself with, it would be hard not to fall for Kate McKinnon!