Phoebe Dynevor Boyfriend: Insight Into Her Love Life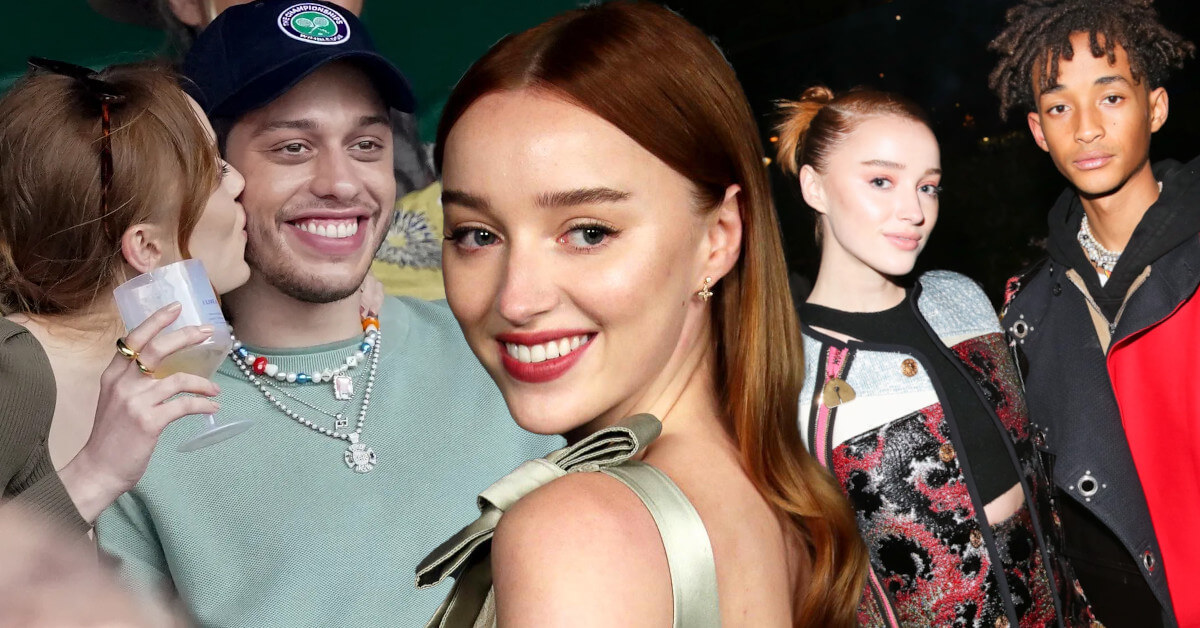 Beauty, brain, and talent rolled into one, and you'll get Phoebe Dynevor! The former child actress quickly stole hearts with her projects, making her one of the up-and-coming English actresses.
Many fans are curious about her current love life following a public relationship and its subsequent breakup in 2021.
While Phoebe seems to have learned her lessons and kept her romantic relationships personal, we have dug into everything you need to know about Phoebe's boyfriends!
Are Phoebe Dynevor and Jaden Smith Dating?
Following the end of her whirlwind romance with Pete Davidson, Phoebe Dynevor quickly moved on to singer Jaden Smith! They were spotted leaving a Louis Vuitton event at Nobu, Malibu.
While the rumored couple didn't come to the event together, they posed for the camera in a matching ensemble. Whether it was a mere coincidence or a hint of their relationship, no one knows.
Neither Phoebe nor Jaden's representatives have commented on this rumor, but one thing is for sure, they will be this generation's fashion power couple if they really are an item!
Inside Phoebe Dynevor's Romance with Ex-Boyfriend Pete Davidson
Phoebe Dynevor shocked fans when she was revealed to be dating standup comic, Pete Davidson. The pair was seen for the first time showcasing PDA on the streets of Caverswall, England, in March 2021.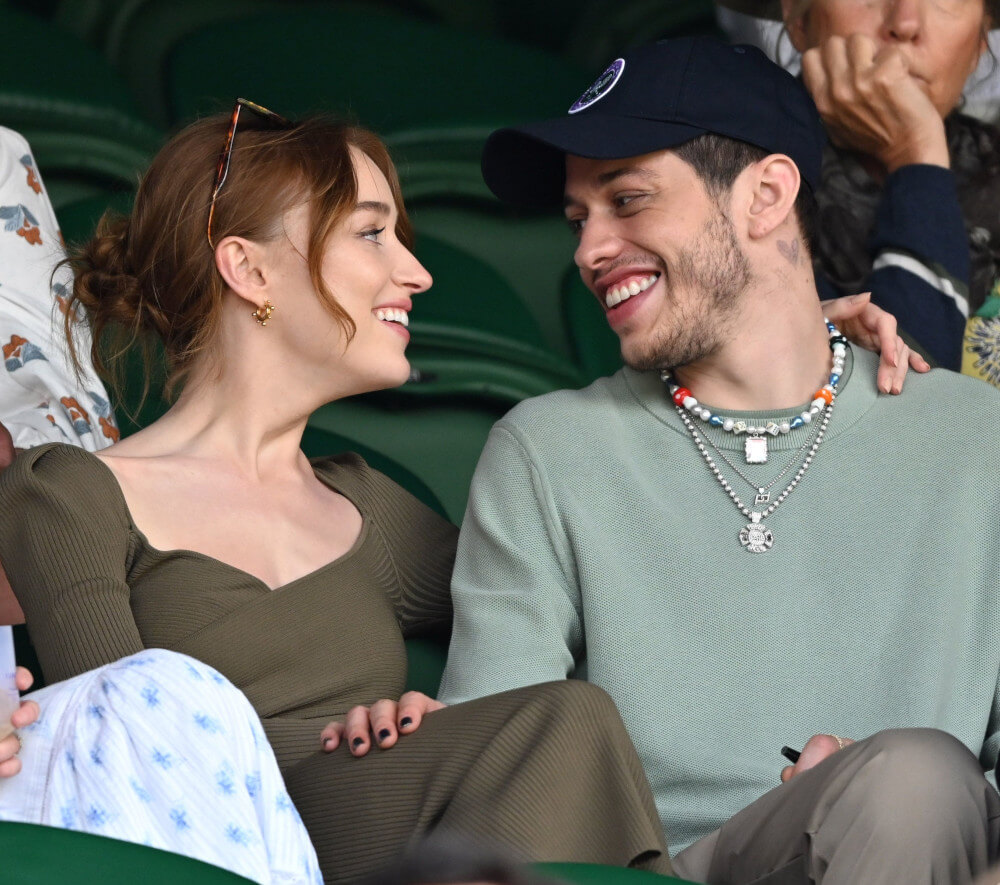 A source later revealed that Phoebe and Pete were in a long-distance relationship as Phoebe was filming in England, but they "are still going strong."
Perhaps to keep a part of each other close to their hearts while in a long-distance relationship, Phoebe and Pete both sport matching necklaces. Phoebe was seen wearing the necklace during her Q&A session on YouTube, while Pete also wore the same necklace while guesting on The Tonight Show.
Unfortunately, matching necklaces and frequent FaceTime couldn't help them survive the long-distance relationship! According to source, Phoebe and Pete decided to split six months after they started dating.
Did Phoebe Dynevor and Regé-Jean Page Date?
Bridgerton undoubtedly took the world by storm. The series received 12 Emmy nominations, and the cast ensemble became an overnight sensation.
We can thank the splendid plot and, of course, the lovely chemistry between Phoebe Dynevor and Regé-Jean Page.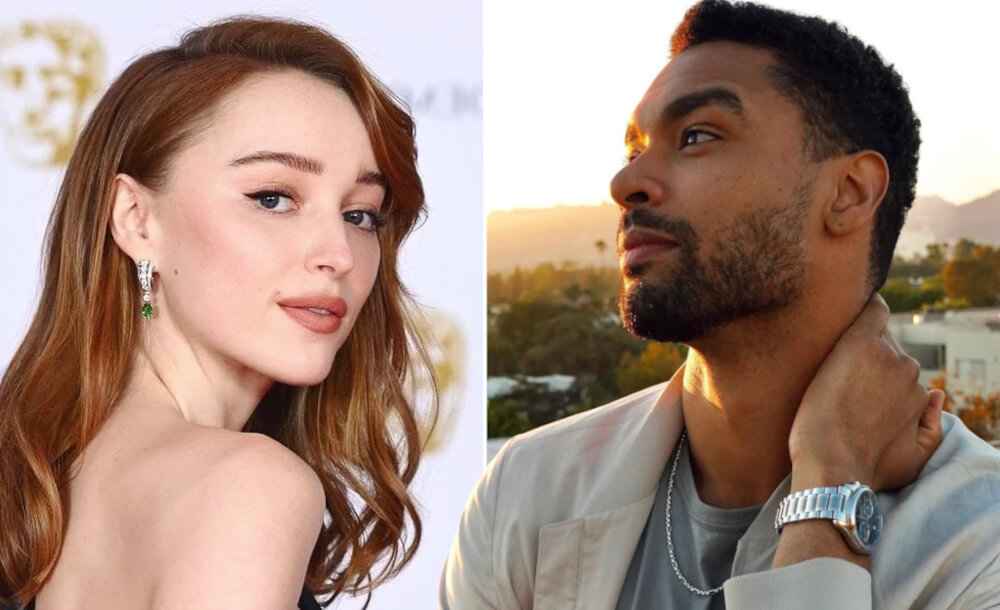 Phoebe and Regé-Jean portrayed a beautiful relationship on-screen with such great chemistry that fans were convinced that the pair were dating in real life!
While it seems a perfect match, Regé-Jean denied the rumors and claimed that all the sparks between them were "scripted material."
As if to collaborate with his claim, Phoebe, in an interview with Harper's Bazaar, saluted the choreographer and intimacy coordinator for their fantastic performance on-screen, declaring that she was "very lucky" to work with them.
When Did Phoebe Dynevor Start Dating Sean Teale?
Phoebe Dynevor proved that she is quick to move on! Shortly after she separated from her ex-boyfriend Simon Merrill, Phoebe started going out with fellow actor Sean Teale.
They were first seen in a picture posted by Sean, all smiles under the Forth Worth sun.
Phoebe and Sean also immediately made their red carpet debut as a couple, attending the series premiere of her project Snatch in March 2017.
Sean later posted a mirror selfie of them in August 2017.
Unfortunately, it seemed that Phoebe and Sean didn't even survive a year, as they weren't seen together ever since.
How Long Did Phoebe Dynevor Date Her Ex-Boyfriend Simon Merrill?
Way before her public relationship with Pete Davidson, Phoebe Dynevor also had a relatively public romance with a recruitment executive named Simon Merrill.
The former flame met for the first time in 2013 and started dating a year later.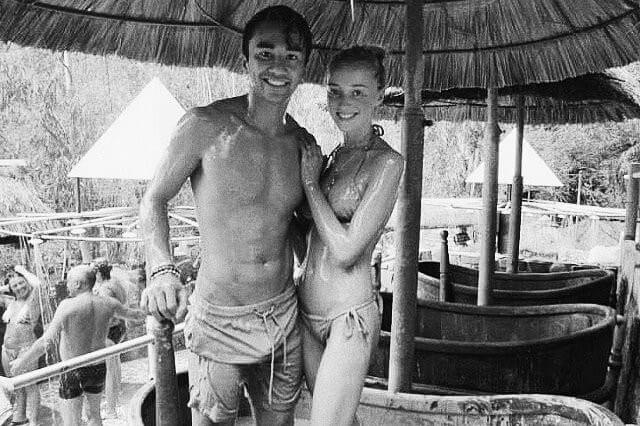 In an interview, Phoebe shared her escapades with Simon to his hometown, Thailand, claiming it was "a really incredible experience."
"He's half Thai, and we went to his family's village," Phoebe recalled. "It was amazing," she added.
Unfortunately, Phoebe and Simon decided to call it quits in 2017, shortly after Phoebe gushed about their relationship. Neither party revealed the reason behind the split.