Who is John Travolta Wife? Facts Surrounding His Love Life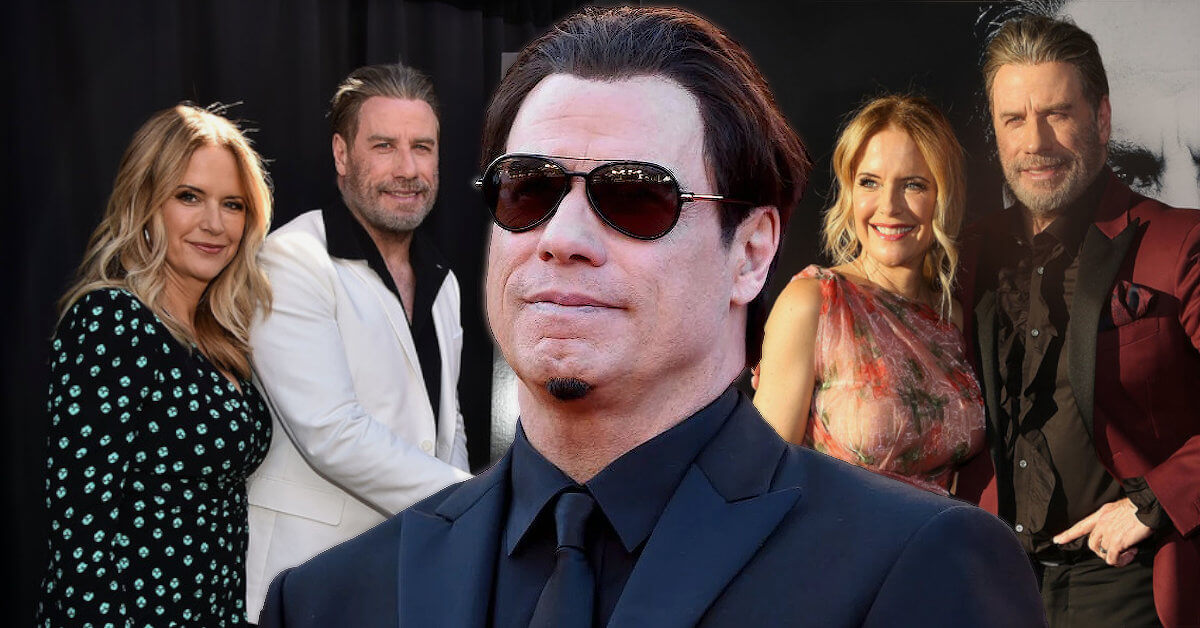 Some actors remain in people's hearts even though their peak moments were passed a long time ago. One of those actors is the Grease and Saturday Night Fever star, John Travolta.
John's most shining moment was in the 80s, but he gained his momentum back after starring s Vincent Vega in Pulp Fiction. The movie is still iconic even now.
His personal life often steals the spotlight as well. Even though he's been married for nearly 30 years now, John's past relationships – and rumors – are too precious not to be talked about.
Does John Travolta Have a Wife?
When we talk about John Travolta's relationship story, we can't help but be amazed at how awesome his marriage is with his wife. She died due to breast cancer in 2020, Kelly Preston.
Kelly and John met on the set of The Experts in 1989. However, Kelly was still married to another actor, Kevin Gage, at that time, and neither of them would even think to start a relationship that was more than friends. One thing for sure that Kelly was sure about is how unhappy she was with Kevin.
"Well, I was not that happily married, let's put it that way. I was really with the wrong person," she said in her interview with People.
Her marriage with Kevin didn't last long, but it didn't make Kelly date John right away. Kelly had two relationships before settling down with John, and they were George Clooney and Charlie Sheen.
It seems like John didn't waste any time approaching Kelly because the timing was so right: she had been broken-hearted by her three previous relationships, and that was finally the time for John to make his first move. After that, the rest is history.
John and Kelly's relationship moved pretty fast. When John finally proposed to her in 1991 while the two were celebrating New Year's Eve in Switzerland, even Kelly was surprised to the point that she screamed. LOL. This information was revealed by the Look Who's Talking Too producer, Jonathan Krane to People.
On Dealing with the Loss of Their Son, Jett Travolta at the Age of 16
They lived in a happy marriage and had three kids so far: Jett Travolta, Ella Bleu Travolta, and Benjamin Travolta. Sadly, Jett passed away when he was only 16 in 2009 when they had a family holiday in the Bahamas. Jett suffered a seizure and hid his head in a bathtub. That was every parents' nightmare.
Jett has had a history of seizures since he was two years old. He was also hospitalized when he was 15 months old due to Kawasaki disease, which is included on the autism spectrum.
John had a very close relationship with all of his children, and he made sure to spend as much time as he could amid the never-ending schedule. Jett's tragedy had saddened him so much.
"John never dreamed of this – their relationship was so close. He always said 'I'm happy as long as my kids are happy," revealed Mike Ossi, John's family attorney.
Fortunately, John could bounce back from the loss, and he welcomed another son Benjamin two years after Jett's tragedy. John said that Ben's presence had "given the house a renewed spirit and purpose."
John Had to Deal with Another Loss: Kelly Passed Away after Two Years Fighting with Breast Cancer
Despite John's biggest loss on Jett, the family continues to live their happy lives until now. John and Kelly's nearly three decades' marriage also remained untouched by the negative news and rumors. John might not be a fan of revealing his personal life too much. However, he still expresses his unconditional love to his family through social media, mainly Instagram.
One of John's sweetest posts is the pictures that show him celebrating their 28th wedding anniversary on September 5, 2019. The photo seems to be taken when they had a romantic private dinner in a restaurant, with the caption saying, "Happy Anniversary to my wonderful wife @therealkellypreston." Even though John didn't add a long and sweet caption to complement the post, the smile and love in their eyes do explain it all.
Kelly did the same on her Instagram page, too. She wrote a caption that showed how grateful she is for John's unconditional love. She hopes that they will stay together forever.
Unfortunately, that wish can't come to reality because Kelly died after a two-year battle with breast cancer in July last year. John announced that sad news on his Instagram. It shocked people because neither John nor Kelly opened up to the public about her disease before. Both of them had agreed to fight cancer together without receiving any public attention.
"Choosing to keep her fight private, she had been undergoing medical treatment for some time, supported by her closest family and friends," John wrote.
John added, "She was a bright, beautiful, and loving soul who cared deeply about others and who brought life to everything she touched. Her family asks for your understanding of their need for privacy at this time."
A year after Kelly passed away, John doesn't seem to have any new relationship with someone new. In his Instagram posts, we can see that he has been enjoying time with all of his children and continuing to post many throwbacks of his wife. John posted some of their old photos on Kelly's birthday, saying that the kids and he missed her so much.
We hope that John and his family don't have to deal with another loss, and they can enjoy as much time together as they can for a long time.
John's Scandalous Rumor in the Past
John and Kelly's marriage might be everyone's dream come true, but John's past stories aren't all-loving and smiley. In the late 80s and around five years ago, two guys revealed that John had an affair with them, indicating that he wasn't 100% straight and the scandals were just too big to get ignored.
Their names are Paul Barresi and Doug Gotterba. Paul is a gay, and Doug works as a pilot. But, Doug was the one who eagerly brought this rumor to be the media's attention.
"I know the date of the affair because I still have the logbook and records," according to the report by Daily News.
He also provided a rather detailed story about how John approached him and what John said to him. Doug also said that John only brings women for his "beard," but John asked Doug to come to his suite when nobody was around at the end of the day.
However, it wasn't an ordinary affair or familiar love story because Paul Barresi said it was sexual harassment. John didn't do it with only both of them but with several men whose identities were private.
The first allegation came in May 1990, when Paul Barresi told the Enquirer that he had sexual intercourse with John dozens of times during the two years. But, John, with his attorney, denied the allegations. Since then, new names came up repeatedly, but all of them seemed to be swept away quickly, and it never bothered John and Kelly's marriage.
Since John had denied it himself, we can't know for sure whether or not Paul and Doug were telling the truth. Unlike Kevin Spacey's career that ended right after the sexual harassment case came up, John's film journey continues to thrive. And the most important thing is John has lived happily with his family, away from other rumors and allegations.
John's Ex-Girlfriend, Diana Hyland Passed from Breast Cancer, Too
John had a serious relationship before marrying Kelly Preston. More than 40 years ago, and sadly, his ex-girlfriend also couldn't survive breast cancer and passed away in 1977.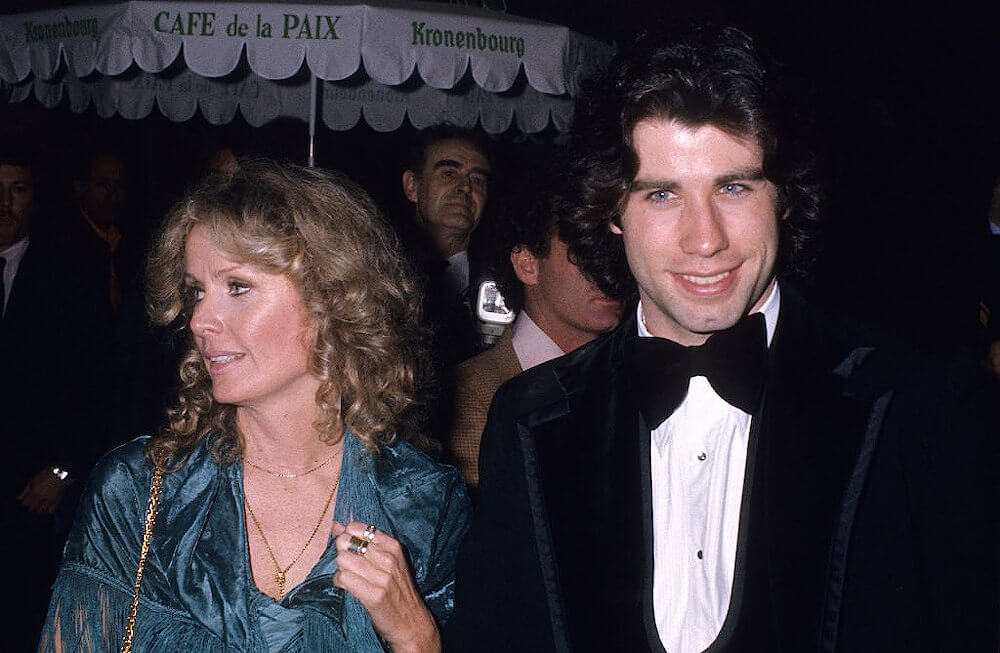 John used to date Diana Hyland, whom he met on The Boy in the Plastic Bubble set. When John met her, he didn't think that it would grow into something more serious.
"I thought I was in love before, but I wasn't. From the moment I met her, I was attracted. We were like two maniacs talking all the time on the set of Bubble. After a month, it became romantic," he recalled his first encounter with the Burke's Law actress.
His relationship with Diana was pretty special for him because he told People that he had "more fun with Diana than I ever had in my life."
It was also probably because of John and Diana's same perspective about love that made their bond strong. Both of them never thought that they were able to be in any serious relationship. Still, it turned out they could make it work and be in a relationship with a solid foundation.
Even though the relationship didn't last long, John said he would forever be grateful for Diana's presence.
Anita Gillette Was John's First Famous Relationship
John and Anita Gillette started a relationship in 1976 when John was starting his acting career. The relationship didn't last long because as soon as he met Diana in the same year, John fell in love immediately with her.
There wasn't much information about this couple apart from Anita being John's first famous relationship.