Who Is John Edwards Girlfriend? All About His Marriage And Children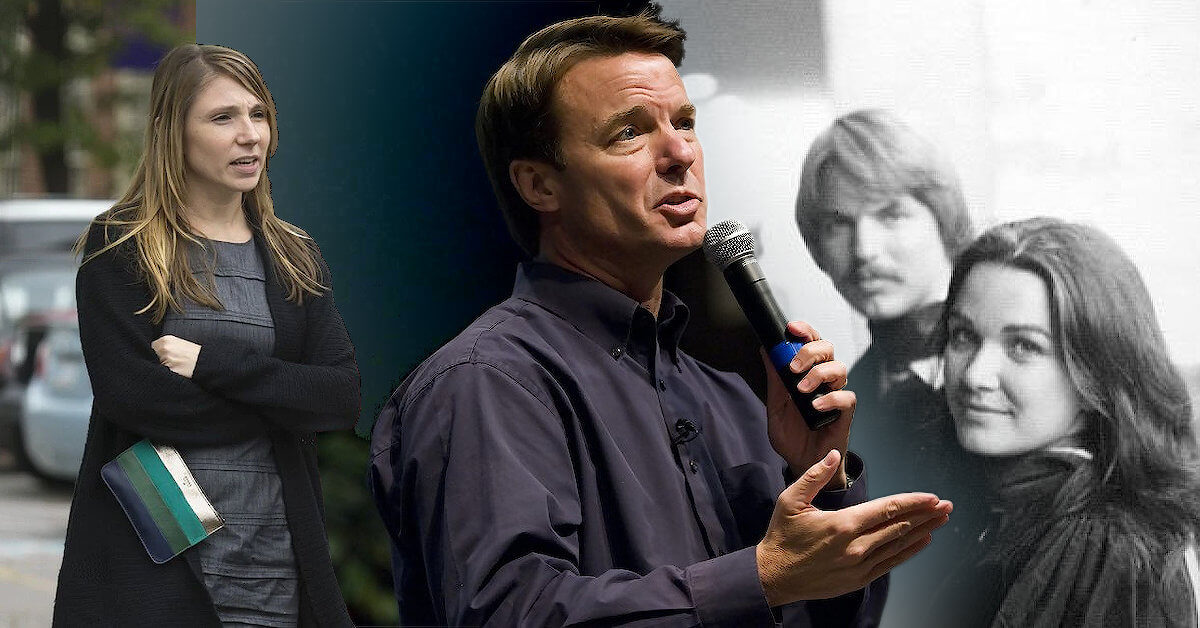 When it comes to politics and the life of politicians, we cannot help but think that their lives must have much more than what it appears. Be it scandalous affair, their past stories, or everything in their personal lives that people are dying to dig more.
John Edwards is no different. He was a former senator and the Democratic nominee for VP in 2004; He later became the candidate for the presidential nomination in 2004 and 2008. However, his personal family life is exposed a lot in the media. We are probably familiar with his latest affair with Rielle Hunter.
John Edwards and His Girlfriend Rielle Hunter
Rielle Hunter, who works as a film producer, was very well known for her affair and a child with John Edwards. Their relationship, however, didn't come up on the media until four years later.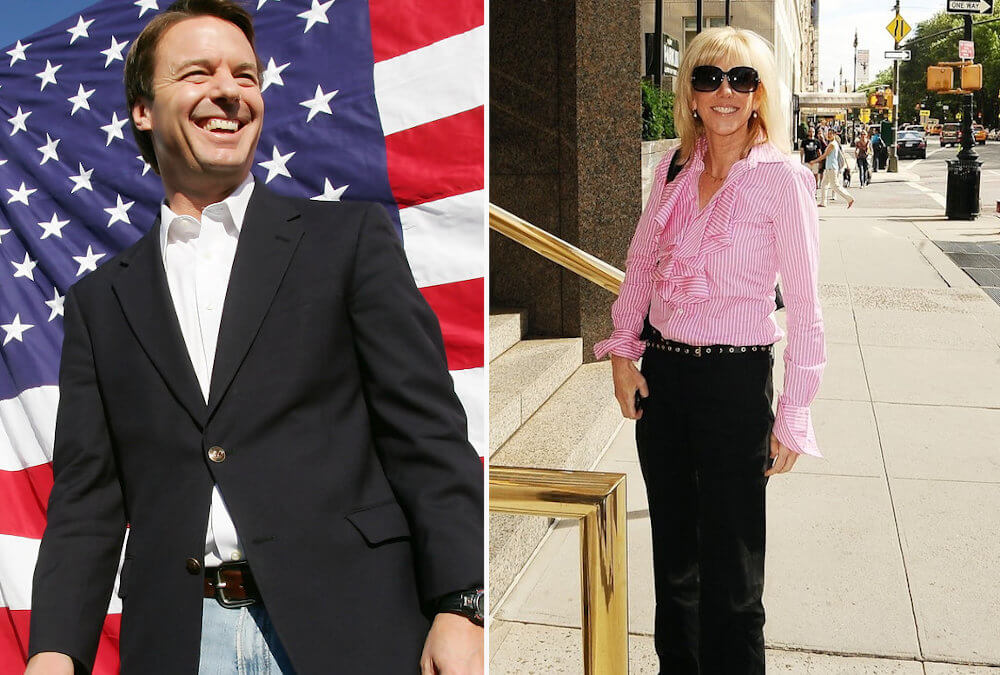 It was Rielle Hunter who pretty open about their relationship. She disclosed in her interview that she was pregnant with Edward's child during his campaign trail in 2008. The pair started to date in 2006 secretly.
The two had a daughter named Frances Quinn, and she was also exposed a lot by the media. Nevertheless, John seemed to be proud of her, and there are some moments captured of him spending time together with Quinn. There are of their little family picture on the internet, and they seemed to enjoy every moment together. 
However, Edward's relationship with Hunter is what makes his name scandalous. Even though Edward and Hunter were together for nine years, Edward married someone else (and has four kids!).
Even worse, this affair continued even though Edwards' real wife, Elizabeth Edwards, was going through breast cancer. So, he was cheating on his real wife while she was fighting for cancer? Unbelievable.
It wasn't a good record for him and might be bad for his career.
Some media even described their affair as "one of America's most sensational scandals." Maybe that's why they kept the relationship as private as they could.
Moreover, there was a rumor spreading that Edwards was using more than $900,000 from his campaign funds to use for his affair with Hunter. From concealing the news from the media to give money for his daughter.
This leads him to get six felony charges of violating multiple federal campaigns. But he didn't get arrested for that, and he was declared on the other counts instead. This is also what ended his career in politics.
Their daughter was born in 2008, but they separated in 2010. But Hunter just spoke up about how they "still love each other" no earlier than 2016. So Rielle Hunter was disclosing how Edwards love Quinn so much. Well, isn't it what a father supposed to do?
"Oh God, he loves her so much it's cute. I think he has a real soft spot for her. He gets very choked up by her. It's sweet".
Quinn also added by saying that her father was "great" and "amazing." Don't they remember that Edwards had four kids with his real life, though? Bet they weren't too concern about that.
Apart from that, Edwards first denied the revelation about his affair and him having a daughter. Then, after getting a lot of pressure from Hunter's side, he eventually admitted it. Gosh!
Hunter also added that Edward was available for their daughter despite his tight schedule (and family). Quinn also agreed and described John as "a great dad," and Edwards loves to see her daughter "as often as he can."
That is insane. After years of denying his affair and his daughter, Hunter and Quinn compliment him on being a "good father"?
Well, that's probably because Hunter still pretty much in love with him.
However, Hunter was cut off from John's life since she published a book called "What Happened: John Edwards, Our Daughter, and Me." Judging from the title, we can already know what this book is about, am I right or am I right?
Though Hunter and John's relationship continued even after John's ex-wife died from cancer, she bookended their romance. As a result, Hunter and her daughter were not only kicked out of the house but from John's life, too.
On 30 Years Marriage with Elizabeth Edwards
Elizabeth Edwards and John Edwards had been married from 1977 to 2010, so it was more than 30 years of marriage. They also have four kids together: Wade, Cate, Emma, and Jack. All of them were born in the late 90s.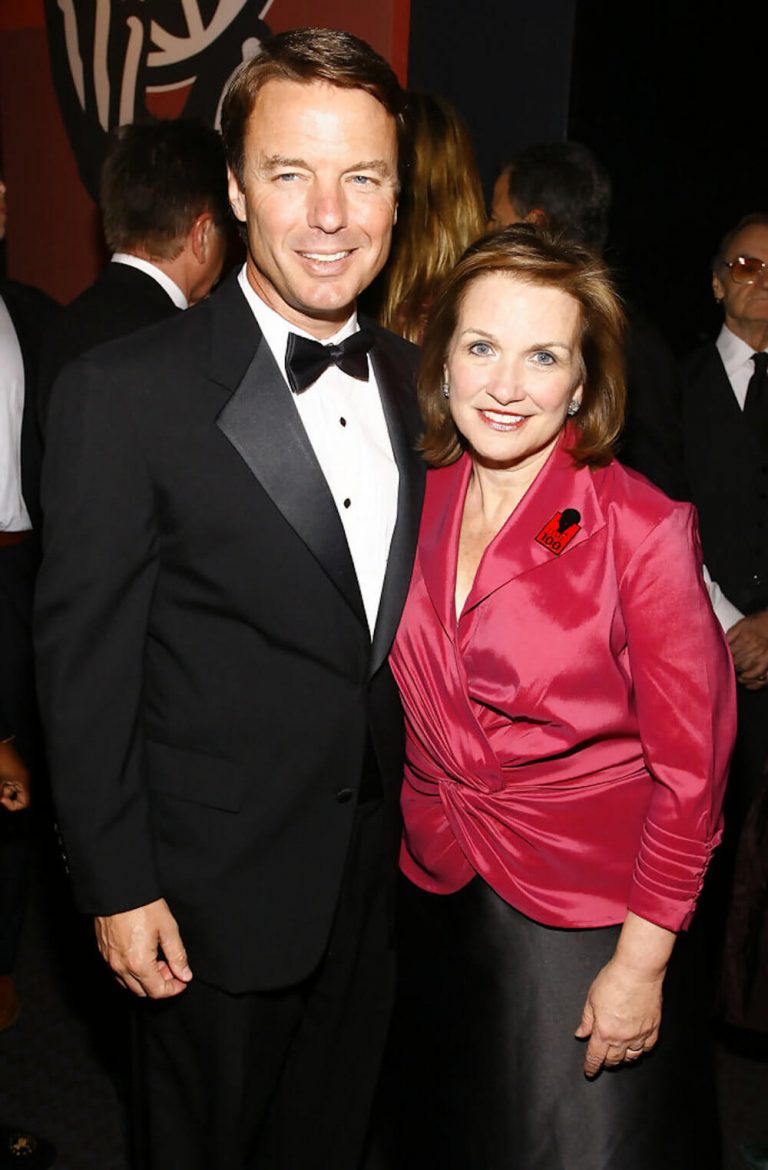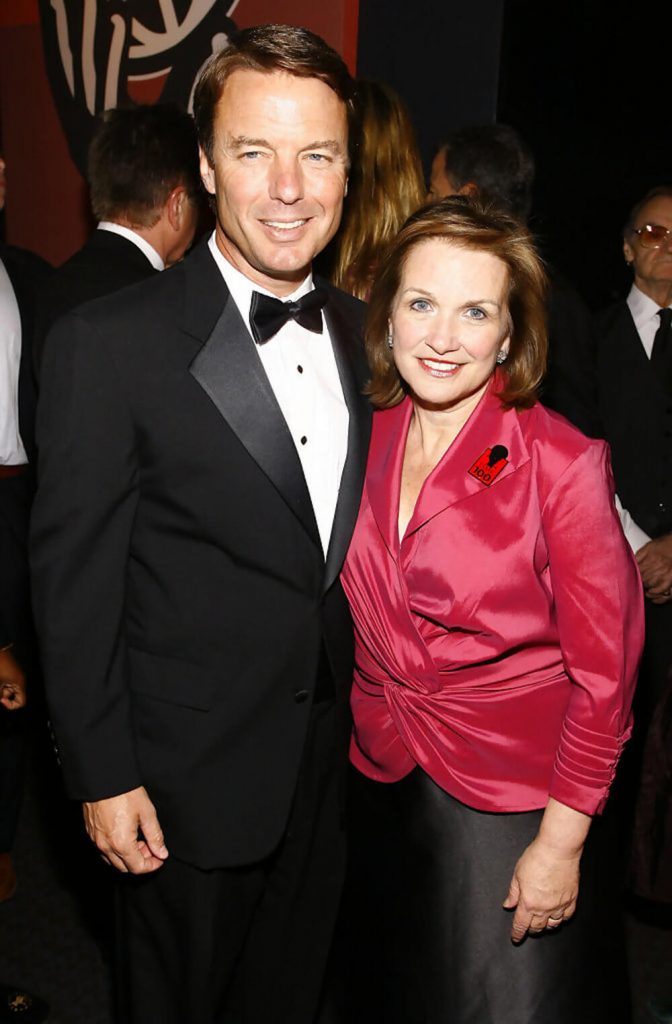 Elizabeth works as an attorney and author. She is also an activist for universal health care in the US. Her more progressive and liberal view had pushed John's stances, especially on subjects such as health care and same-sex marriage.
She also played a significant role in John's presidential campaign since she was his chief policy advisor during John's era.
Looking at their stories together, it seems like they'll always go stronger than ever. An ambitious husband and a very supportive wife cannot be wrong; America loves them.
Even with four kids and support from his beloved wife, it didn't stop John Edwards from cheating – and having kids with other women for nine years, let alone it, undermined his reputation as a politician.
The situation got even worse when Elizabeth was diagnosed with breast cancer in November 2004. Two years after, John Edwards started his affair with Rielle Hunter.
During John Edward's presidential campaign in 2018, the affair was still under the radar. Rielle Hunter even gave birth to Frances Quinn in the same year. Elizabeth Edwards found out about the affair a year later but still stating that it was just "a one-night thing."
"It (the affair) had lasted just a single night," Elizabeth said to Oprah Winfrey, in which she put that in her book about her marriage later.
However, John kept denying Quinn as his daughter. Even Elizabeth supported her husband by saying that the baby "doesn't look like him." But then she expressed her hesitation with, "but I have no idea." So it was only about time until she found out the truth. It was pretty sad.
In 2010, Elizabeth filed for the divorce (finally!) and disclosed quite a lot of information about the divorce process. She is reported to leave her assets for her children only, stating that those items "have sentimental attachment" to her kids. Moreover, she also owned real estate worth $1 million that she wouldn't give a cent for her husband.
Unfortunately, she passed away not long after the divorce, after years of battling cancer and her husband's affair.
During her life, she has published two books. They are "Resilience: Reflections on the Burdens and Gifts of Facing Life's Adversities," which mainly talk about her journey facing breast cancer.
The other book is "Saving Graces: Finding Solace and Strength from Friends and Strangers," She mentioned a lot about what happened in her marriage with John Edwards.
Many American people will forever love her.
Another John's Secret Girlfriend, Danielle King
It seems like this handsome and charming politician hadn't got enough. After his career faced downfall and the dead of his ex-wife, John Edward appeared to have another girlfriend (again). This time, Danielle King was a single mother whose age is nearly half John's age.
Another devastating fact is Danielle worked as a cancer researcher in Duke University's Cancer Care Research Program. Well, dating a woman that concerns about cancer after cheating on a wife who died from cancer? It's just ironic.
Danielle King has one son that she takes care by her own. But, some sources stated Danielle went to John's place a lot and became close to his family and his children.
Her dazzling relationship with John's children, especially Jack, is known by many people since The National Enquirer reported Jack's school essay. He wrote the whole essay about Danielle and mentioned her as his "hero" in his personal Facebook account. It seems like Danielle did a great job replacing the old "mistress."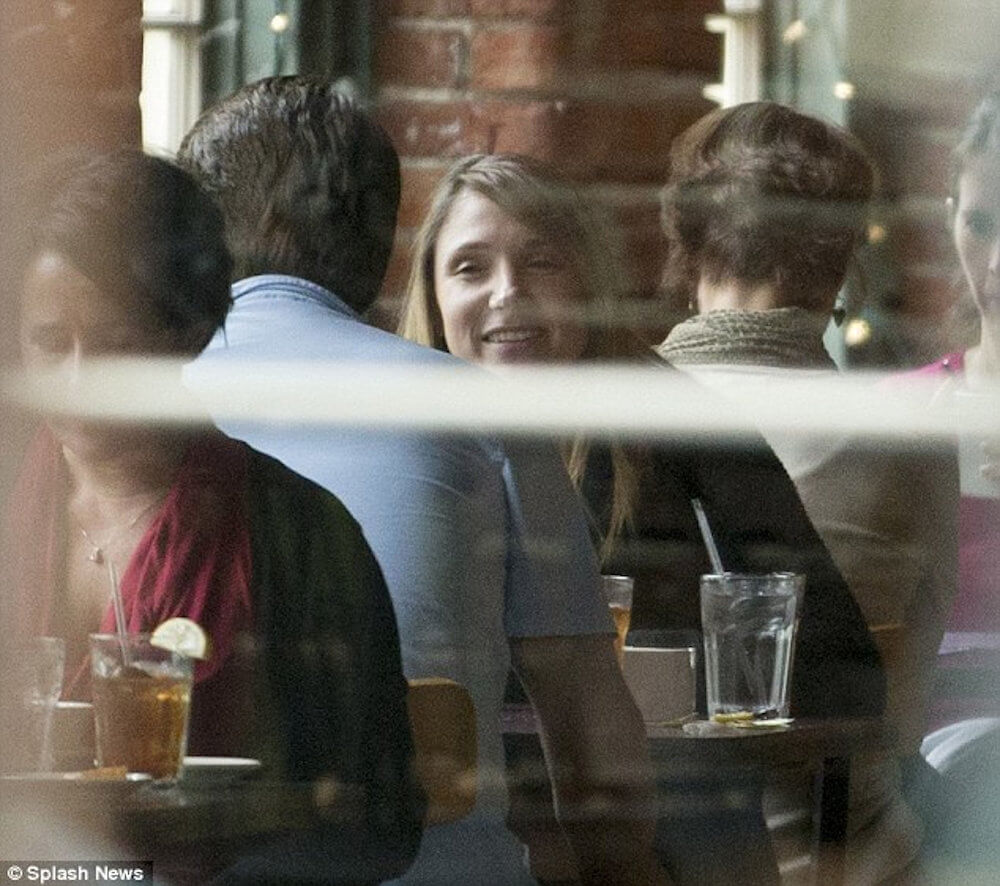 Danielle and John were first caught on a date to a local Italian restaurant called Panzanella in November 2013. Before the date, Danielle also went to John's house in Chapel Hill, North Carolina.
Many paparazzi took their picture exiting the restaurant. Danielle wore a gray dress and wore a casual white shirt. The two didn't hold hands or walking side-by-side, but the romance was there.
Other pictures were taken inside the restaurant. Danielle was laughing and looking very happy with John's company, and they talked closely to each other.
Though we know that John Edward would never learn, at least he should've known better to handle the public scrutiny. But, nope, he chose to be reckless again this time.
"They were very smiley and engrossed in conversation. They gazed into each other's eyes as if they were the only two people on the planet," their dating life was described by a reliable source.