Who is Vanessa Merrell Husband? Is She Married?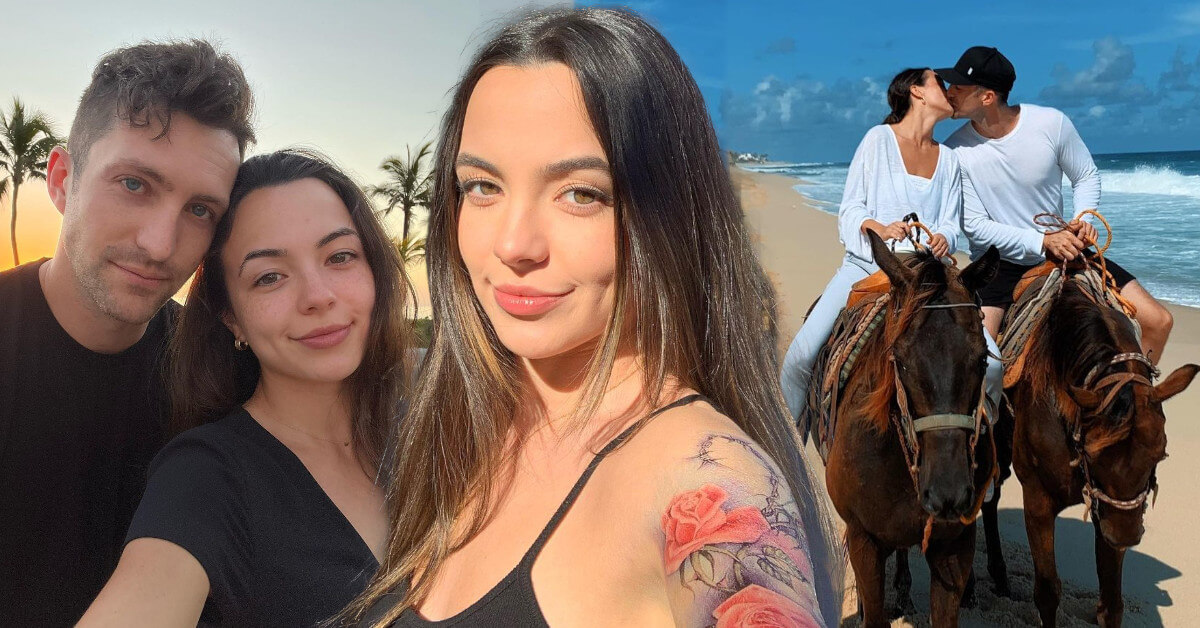 While the number of YouTubers and content creators has increased significantly over the years, some of them have established their fanbase over a long period of time. One of those veteran YouTubers was the Merrell Twins, Veronica and Vanessa!
Known for their YouTube videos since 2009, many fans are curious about the twins' personal life, especially Vanessa's, who has yet to find a secure relationship like her twin sister!
Are Vanessa Merrell and John Vaugh Engaged?
While Vanessa Merrell is relatively private about her personal life, she took to her Twitter account in 2021 to announce her relationship with musician John Vaughn! The couple's Instagram debut showed them celebrating the 4th of July.
They frequently share pictures of them hanging out ever since, and fans can't help but adore the couple! As frontman of the band PUBLIC, John also shared a glimpse of their romance in the music video of Missing You Today, released three days before Vanessa's 25th birthday in 2021.
More than a year later, John Vaughn got down on one knee and proposed to Vanessa, which she happily accepted and announced through her Instagram account.
Vanessa's twin, Veronica, also shared the same sentiment and congratulated the couple shortly after.
When Did Vanessa Merrell and her Boyfriend Hootie Hurley Break Up?
In 2020, Vanessa Merrell got her privacy invaded by her ex-boyfriend, fellow content creator, and TikTok star Hootie Hurley.
While fans weren't aware of the fact that Vanessa and Hootie once dated, Hootie decided to oust their past relationship on his TikTok account.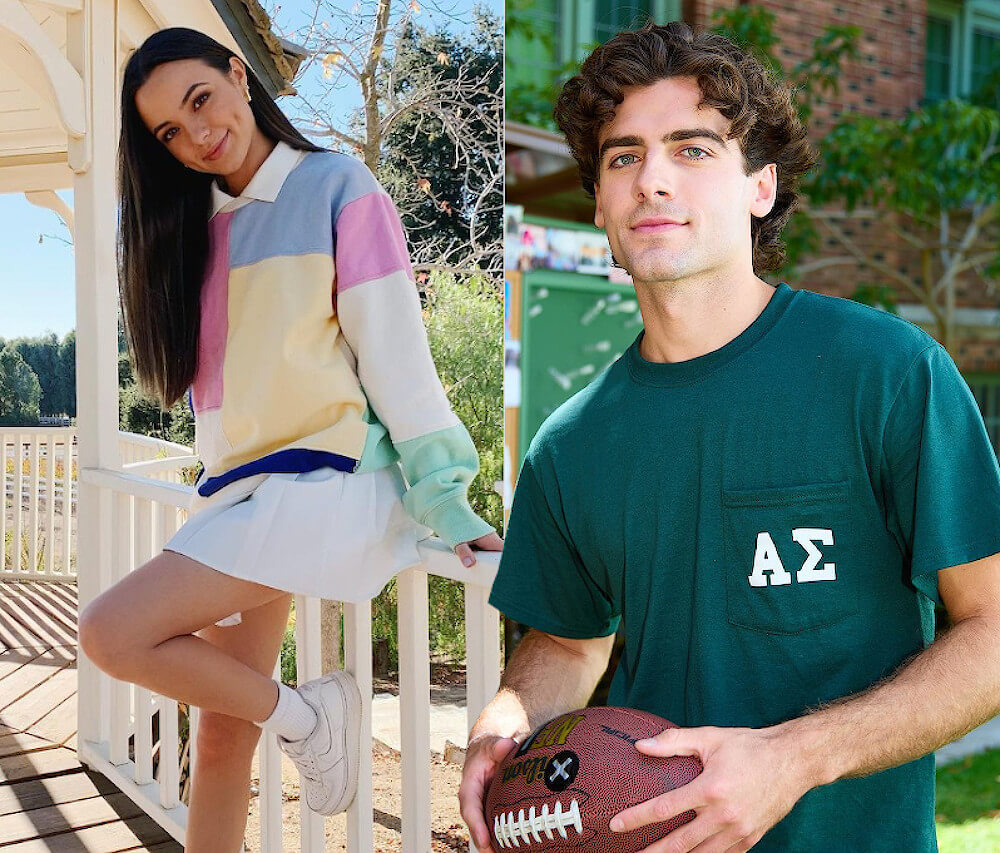 While several fans were surprised and agreed that the photos and videos of Vanessa and Hootie were cute, many expressed their distaste for Hootie's actions. Fans also accused him of using Vanessa and their past relationship for clout.
Responding to the fiasco, Vanessa went on YouTube Live with Veronica to address the issue. She admitted that the relationship between her and Hootie was over in 2018, and they have never reconnected ever since.
Did Vanessa Merrell and Christian Seavey Date?
Vanessa Merrel once caused a stir among her fans with her close relationship with a fellow YouTuber Christian Seavey.
The couple first met while filming content for the Merrell Twins YouTube channel. In the dating-show-based content, Vanessa chose Christian as her match.
As a follow-up of the selection process, Vanessa and Christian later went on a date. Their playful and flirty chemistry caused many fans to hope that they were also dating off-camera.
Unfortunately, less than a month after their date, Vanessa and Christian clarified that they were "just friends."
How Long Were Vanessa Merrell and Aaron van Wormer Together?
Long before Vanessa Merrell found The One in John Vaughn, she used to date Aaron van Wormer.
According to Hitberry, the couple met for the first time in high school. Soon after, they decided to give dating a go and went to Sin's Eddie for their first date.
While there were no pictures or videos of their time together in Vanessa's Instagram feed, considering how private she is, Aaron shared several adorable snaps of them!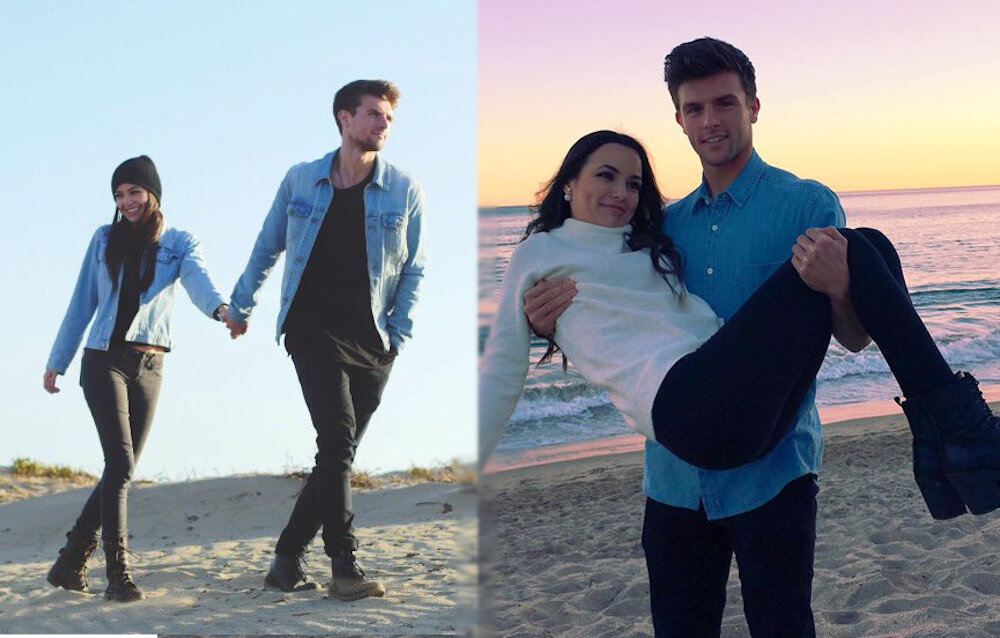 He posted a picture of one of their dates back in 2016, praising Vanessa that dates with her "are as on fleek as her eyebrows."
Well, who would've thought we would hear that expression in 2022?
Aaron also shared a picture of them celebrating the 4th of July in 2016, with him carrying Vanessa in bridal style and claiming that she is "the only thing sweeter than freedom."
While the couple never explicitly confirmed their breakup, fans suspected they began to drift apart in 2017, as Aaron no longer posted pictures of them.