Is Jason Statham Married in 2023? Who is His Wife?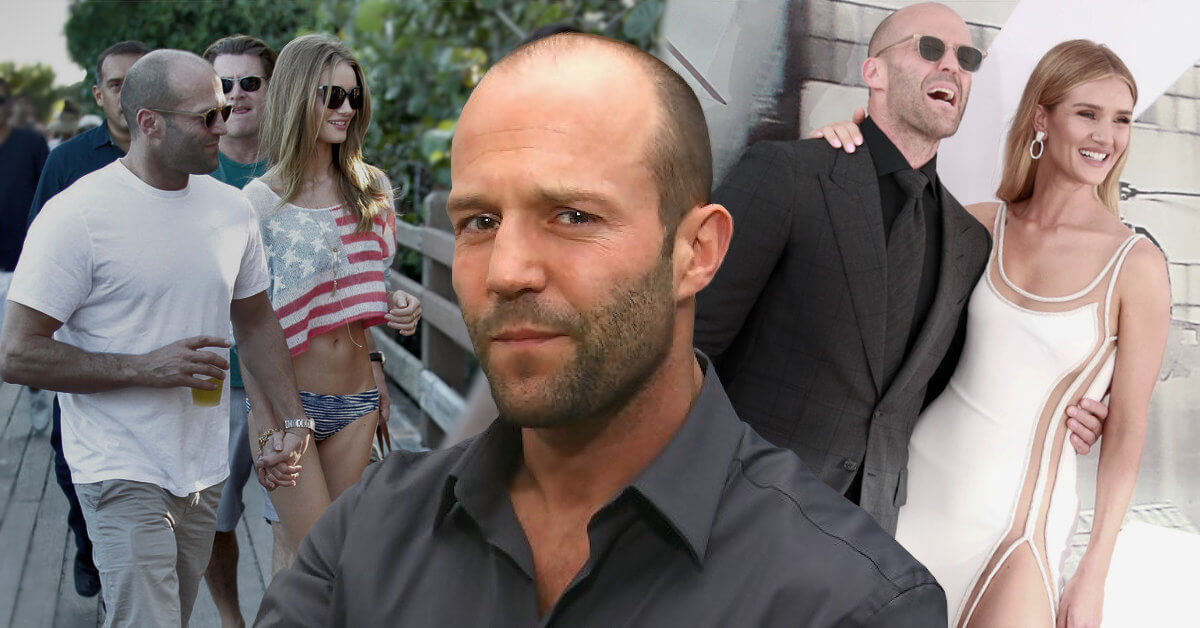 Many people have that love-hate feeling with Jason Statham. He's that kind of actor who mostly plays the tough guy and villain character, yet we can't help but crush on him.
Some big-hit movies including Crank, Transporter trilogy, The Italian Job, AND Fast & Furious franchise? This guy has no chill at all!
Looking at how successful he is right now, it seems like his whole life is about work. Surprisingly, Jason still manages to succeed in his personal life as well.
Does Jason Statham Have a Wife?
Who would've thought that a man like Jason Statham has been in a happy relationship for nearly eleven years? Even more than that, he also shared two children with Rosie Huntington-Whiteley.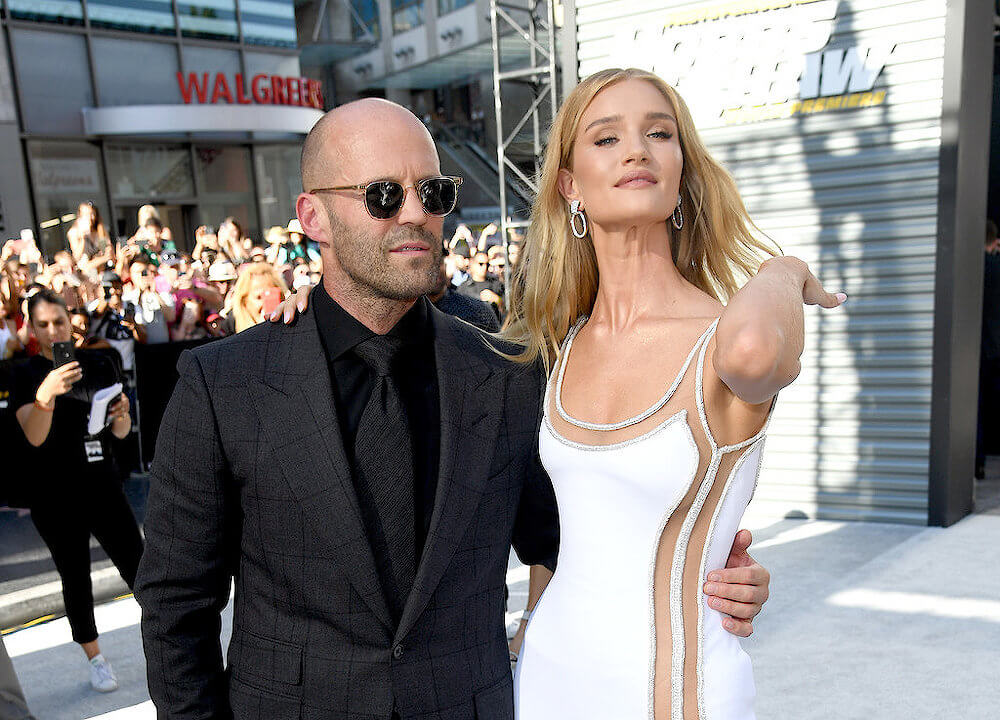 They could be the perfect couple that Hollywood has ever had. However, Jason Statham and Rosie are not married, and they don't show any interest in tying the knot soon. But, it doesn't mean that their relationship is not serious.
Rosie Huntington-Whiteley is a renowned Victoria's Secret model and also an actress. She starred as Carly Spencer in Transformers: Dark of the Moon.
Her acting career seems to increase since she played Carly and 2015 Mad Max: Fury-Road. It sounds like Rosie and her husband have a lot of things in common, despite their 20-years age differences.
When Did Jason Statham and Rosie Huntington-Whiteley Meet?
Jason and Rosie first met in 2009, when the two attended a party in London. In Rosie's Q&A on Instagram, she explained to the fans how the pair knew each other in the first place.
"We met at a party in London in 2009! It was instant chemistry," Rosie wrote on her Q&A, with a picture of her lovely beau as a background.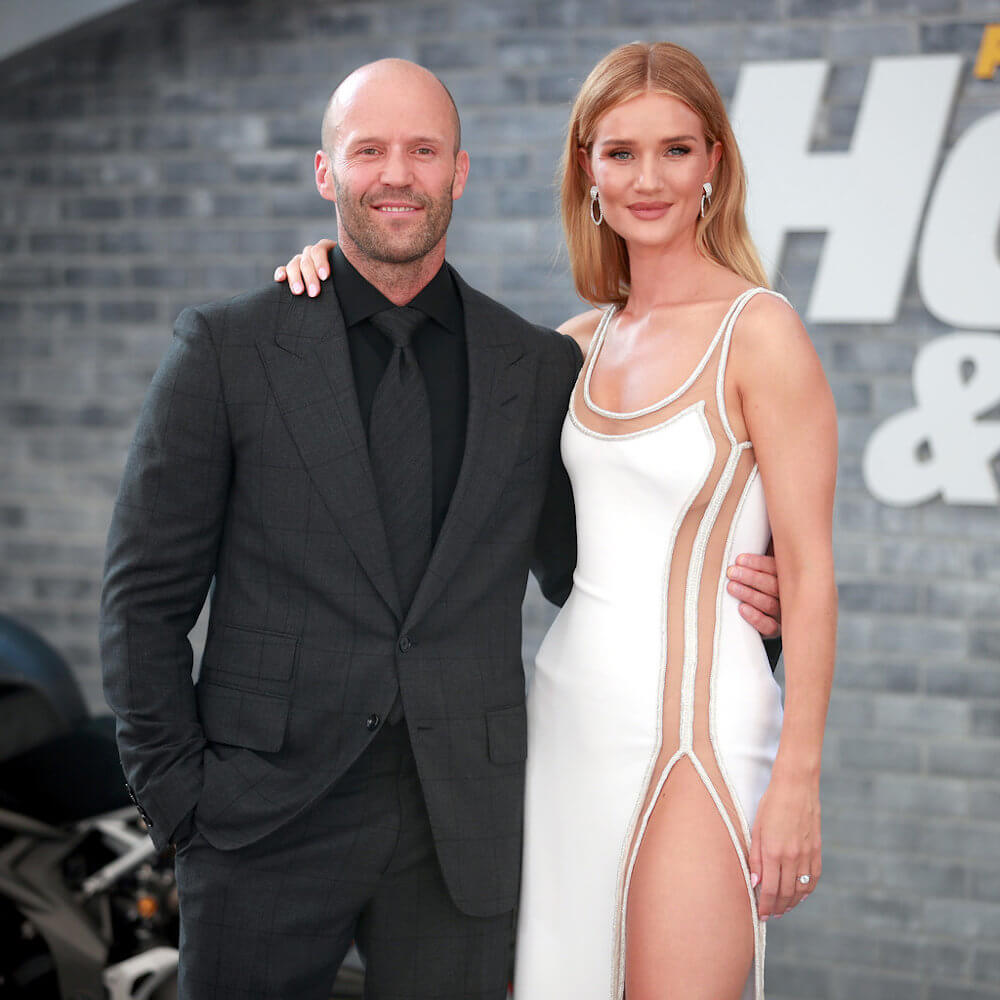 They hit it off from the get-go, but it wasn't until they went public a year later. In 2010, Jason and Rosie made their first appearance together, strolling around NYC when Jason was filming Safe.
Rosie and Jason had their first red-carpet debut in 2011. It marked two years since they began dating. And in the same year, Rosie announced that she was finally ready to move into a more serious phase with Jason.
However, Rosie has never been in a rush to get married. Although she has been with Jason for years, marriage is not something that she feels obligated to do.
"For any couple that's been together for a certain amount of time, there's a massive amount of pressure to get married. I totally believe in marriage, but being in a happy relationship is much more important to me," the Transformers: Dark of the Moon actress spoke to Self.
Jason proposed to her in 2016, and the couple showed the engagement ring at the 2016 Golden Globe Awards. How wholesome is that?!
Rosie and Jason had their first red carpet in 2011. It marked two years since they began dating. The couple never wanted to keep their relationship low-key anymore. Since then, they have been serving looks in several red-carpet events, including The Expendables 3 premiere and the 2016 Met Gala.
When the couple talks about the secret of their long-lasting relationship, Rosie says that laughing together plays a significant role.
"We're best mates. Jason makes me laugh every day. I almost feel like I never had a proper boyfriend before!" Rosie spoke with Self.
Do Jason Statham with Rosie Huntington-Whiteley Have Kids?
Although Jason and Rosie haven't shown any sign of marriage, being parents is something that they're both excited about. Still, in 2016, the couple expected their firstborn baby.
Their first son, Jack Oscar Statham, was born in June 2017. There are not many details that this couple reveals about Jack, but Rosie proudly shares some of their moments with Jack on Instagram.
This year on February 2, another good news is coming. Rosie announced that they had welcomed another baby (a girl this time), which they decided to call Isabella.
Although Rosie isn't a big fan of the idea of marriage, she enjoys being a mother. She spoke a bit of it to ET.
"The best part about being a mom is just the love. It's just so beyond overwhelming, all the emotions. Still, at the end of the day, the family just becomes the most important thing, and it means everything," the Mad Max: Fury Road star shared.
Jason and Rosie seem like the most incredible parents ever. Although both had admitted their workaholic nature, the two still prioritize quality time with family above all else. Currently, the couple lives in Los Angeles.
In her Q&A on Instagram, Rosie once revealed that raising the little Jack amid pandemic was quite challenging because they might not be able to provide the entertainment that Jack deserves. But, she and Jason always tried to spend as much time together as possible.
"We are lucky to be enjoying lots of family time together at the moment," the model wrote.
After knowing all of that, it seems like nothing can break this family apart. Both Rosie and Jason seem to know what's best for their families, and they get the best of both worlds; their careers and family. They're just so iconic.
Jason Statham's Past Relationship with Alex Zosman
Jason and Rosie's relationship is all about perfection and love, but what about Jason's past relationships? Is he always this lucky his whole life?
The answer is: not really. Jason doesn't always leave a good impression on his exes. Unlike Rosie, who thought Jason was a perfect man, Jason's exes thought quite the opposite. One of the examples is his past relationship with an Israeli woman, Alex Zosman.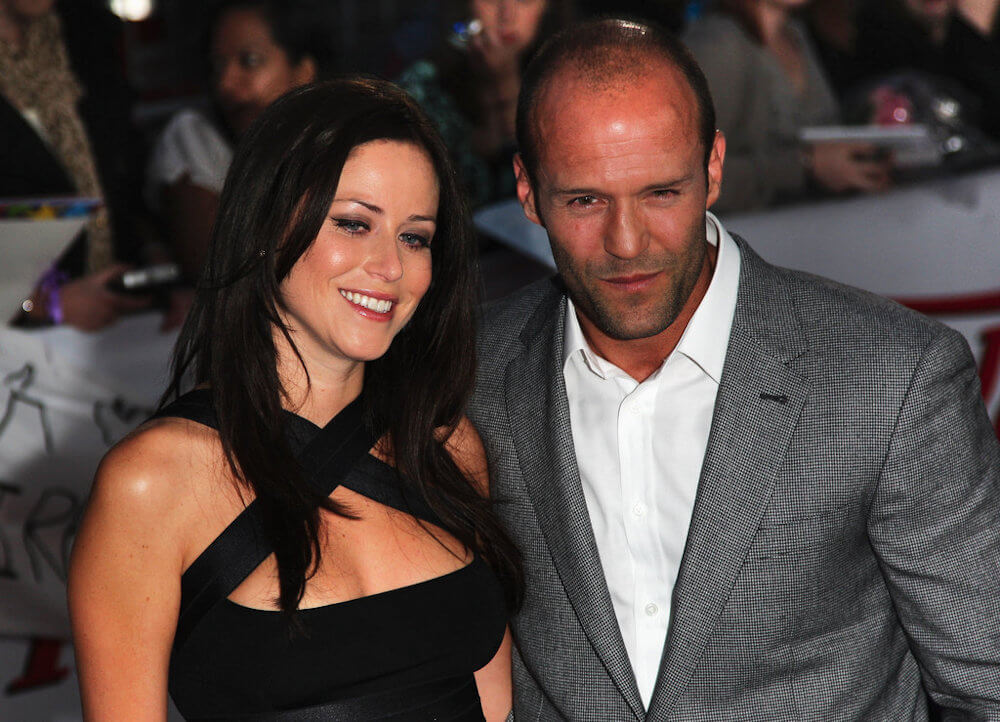 Some insiders told the media that Jason could be pretty hard to deal with when it comes to relationships.
"When it comes to relationships – it's his way or the highway," told the sources. "It's no surprise his old flames can't stand him. He's extremely A-type and a neat freak to boot."
They also added, "He likes his women to be independent and self-supporting. But also look good next to him – in high heels, sexy and classy – at Hollywood events."
Well, we can't really blame him, can we? With all the demands from his work and Jason's life, it's not his fault if he's "picky" and demands what's best for him.
Jason's relationship with Alex seems to end up in a wrong way. Even though they were dating from 2006 to 2010, there isn't much information that we can know from them because the two kept it under the wraps.
Jason Statham and Sophie Monk
Jason Statham also dated a famous model, singer, and actress, Sophie Monk. They worked together in the 2005 romance and drama movie London. While Jason and Sophie might look like a good fit, their relationship was pretty short. They were only together for 11 months.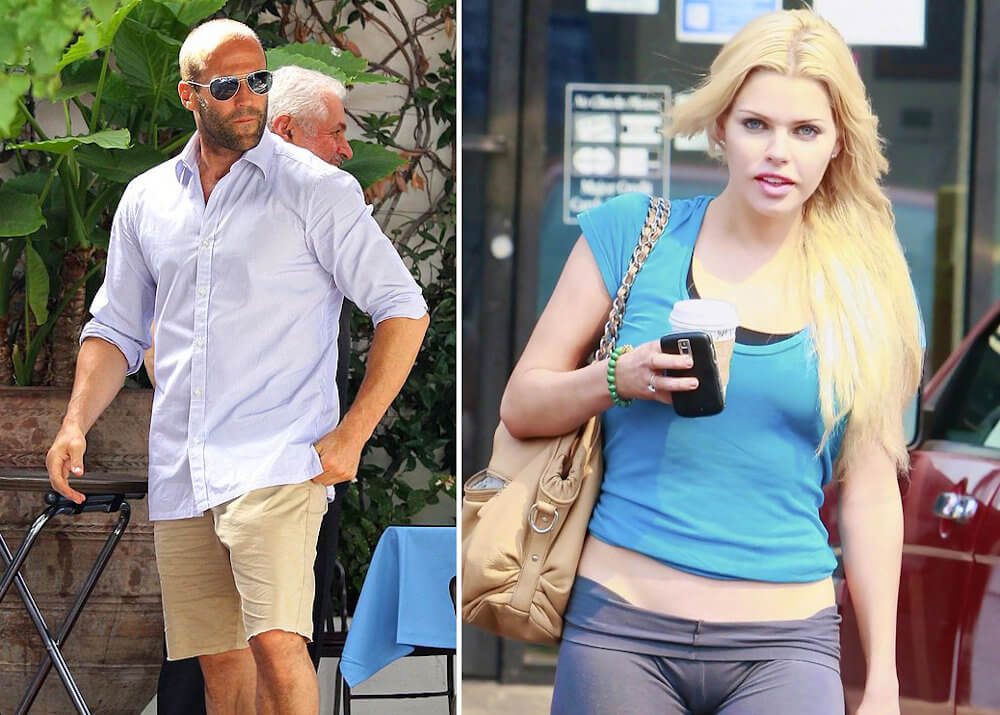 After knowing that Jason dated Sophie right after he broke up with his seven-year girlfriend, Kelly Brook. So, what was with Jason back then? And why did he break up with Sophie?
Well, a seven years relationship is undoubtedly challenging to get over with.
Unfortunately, the couple never spoke anything about why they parted ways. Some people then speculate that it had something to do with Jason that wasn't wholly moving on from his previous relationship when he was with Sophie. But, the actor never admitted or denied any of that.
Jason Statham and Kelly Brook
As we've mentioned earlier, Jason used to have a seven years relationship with a famous model, Kelly Brook (apparently, being a model is Jason's favorite profession for a girl). But, his relationship with Kelly also didn't end amicably.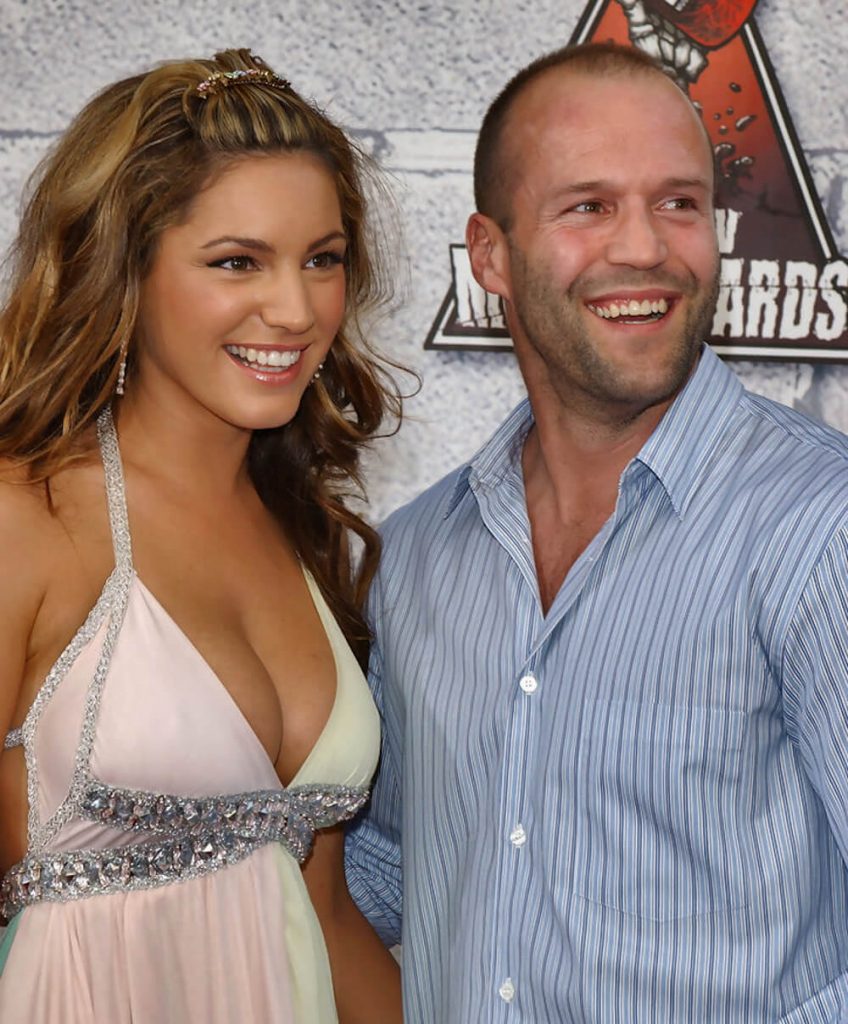 When Kelly became a guest in the Friday morning's Heart FM Breakfast Show, she admitted that she was no longer friends with Jason since they broke up in 2004. Another Jason's relationship left a bad impression on him.
It was all started when Ashley, the host of the Radio, announced the news about Fast & Furious Presents: Hobbs & Shaw. After that, Kelly responded by saying, "Ugh. Can we just stop? These are all the things you do not want to hear about an ex-boyfriend."
Wow, that's harsh?! Even though they split nearly twenty years ago, why Kelly still holds a grudge about Jason?
Ashley then answered, a little bit shocked, "Wait, catch me up, you dated him?" and then the ex-girlfriend responded, "Let's not go there, Ashley. He was skint when I was there. Trust me."
It might not have been a good time back then when Jason hasn't been as famous as he is now. Some actors struggled a lot when they were starting their careers. But, until now, we can't know the specific reasons why this seven years relationship didn't work out and why Kelly still seems to hold grudges towards him.
Kelly has been dating Jeremy Parisi since 2015. But, just like Jason, Kelly and Jeremy don't expect to get married anytime soon.