Who is Emily Kinney Dating? List of Her Boyfriends She has Dated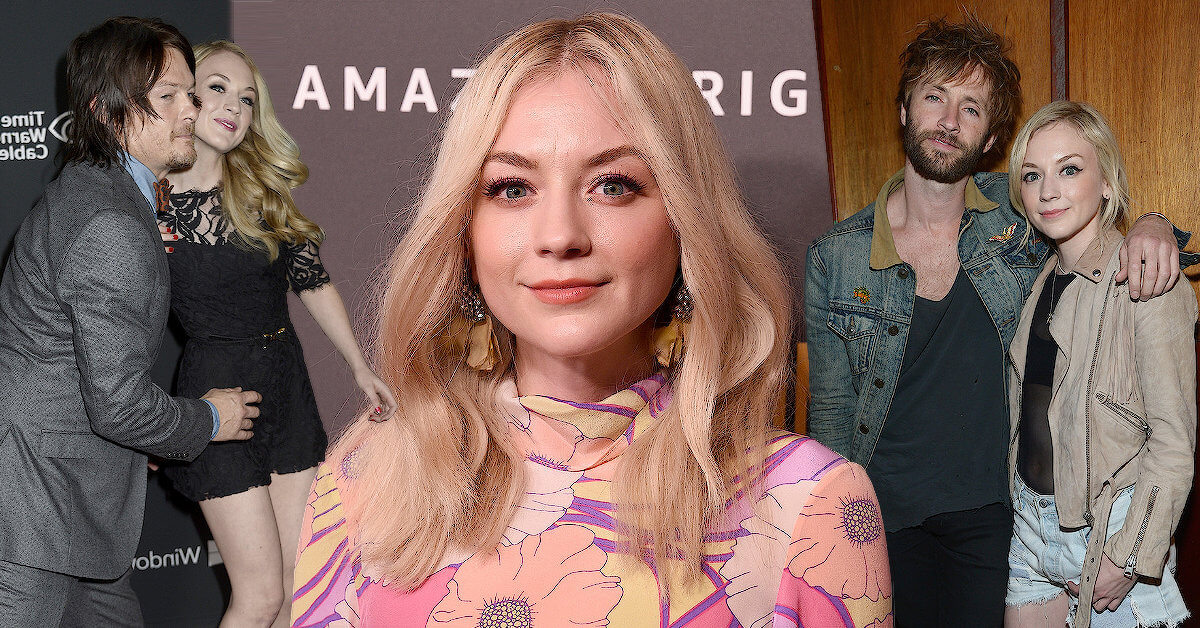 A talented, pretty, and cheerful actress, Emily Kinney, never fails to seize our attention. Not only an actress, but she's also a talented singer and songwriter. She played in many big movies and TV series such as The Walking Dead, The Flash, and Concussion.
Though she often makes music and appeared in many TV series, the news about her dating life stands out the most. It seems like Emily has a thing for dating her costars. How many of her costars that she had dated, and how's the story? And most importantly, who is Emily's boyfriend right now? Stay tuned to find out!
Emily Kinney's Current Boyfriend: A Mysterious Guy Behind Oh Jonathan
Despite her long lists of rumors and men she'd dated, Emily is single at the moment. She seems to enjoy her alone time and focusing more on her acting and music career. She is also hosting a podcast called My Caffeine Withdrawal in which she proudly put on her Instagram bio.
Emily is pretty active on social media. She has nearly two million followers on her Instagram, @emmykinney. Though there aren't any recent photos of a guy (indicating that she's currently single), she has shared many happy moments, her music, and projects on her Instagram.
She also posted several cute pics of herself! So, of course, we'd love to see more of that!
Another social media that Emily has is Twitter. She even once joked about drawing a doodle of her future boyfriend/husband. So does that mean that Emily is seeing anyone right now? We hope so! But until now, she hasn't revealed any sign of her getting close to a man.
The fact that she posted a lot on her social media doesn't align with her openness about her dating life. She is pretty private about the details of her relationship, unfortunately.
There are lots of rumors surrounding Emily, though. Oh, Jonathan, one of her albums is rumored to be inspired by a long-term relationship with a mysterious ex. Many speculations about the guy arise, but Emily never disclosed that at all.
Without further ado, let's get into all of Emily's past relationships!
Emily's Latest Relationship with American's Idol's Heartthrob, Paul McDonald
Emily's latest relationship was with American's Idol season 10 finalist Paul McDonald. The two started dating in 2017 and reportedly broke up two years later.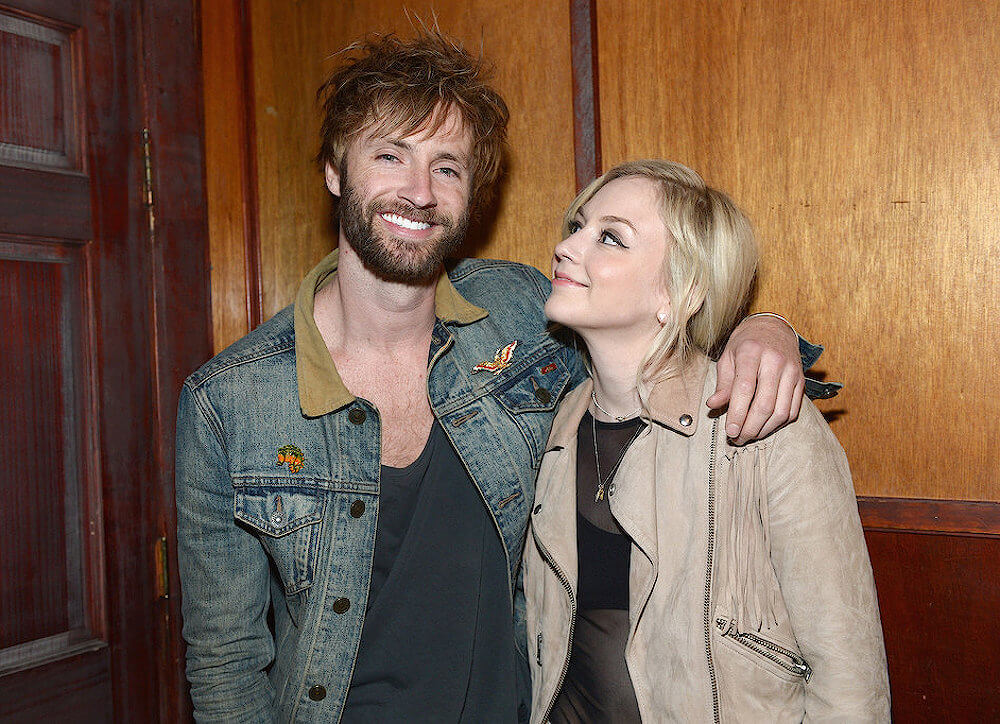 On 14 February 2019, Emily and Paul were still together. They even posted a picture on their Instagram, wishing each other Valentine's Day. The couple decided to delete the photos after they split, though.
Not only that, there are lots of their photos together, too. Unlike Emily and her other ex-boyfriend, she didn't hesitate to share some of her PDA moments with Paul.
We can see that Emily was very much in love with Paul. One of their pictures captured the moment when Emily looked at Paul with love in her eyes while Paul was smiling at the camera. Paul and Emily are such sweethearts!
Their relationship was first initiated by a mutual music-business friend named Dan Spears. However, the two never confirmed their relationship. They didn't even talk about it in their interviews.
The reason for their breakup was unknown, and since Emily broke up with Paul, she's been single for quite some time. Well, is Paul the man behind Emily's Oh Jonathan? Some people believe so since she chose to be single after calling it to quit with Paul. So we hope that our queen will finally be ready to jump into a relationship again!
A Spark Between Emily Kinney and Norman Reedus?
Emily isn't only attracted to her fellow musician, but her co-star as well. Many men that she worked together are linked with her. One of them is her costar in The Walking Dead, Norman Reedus.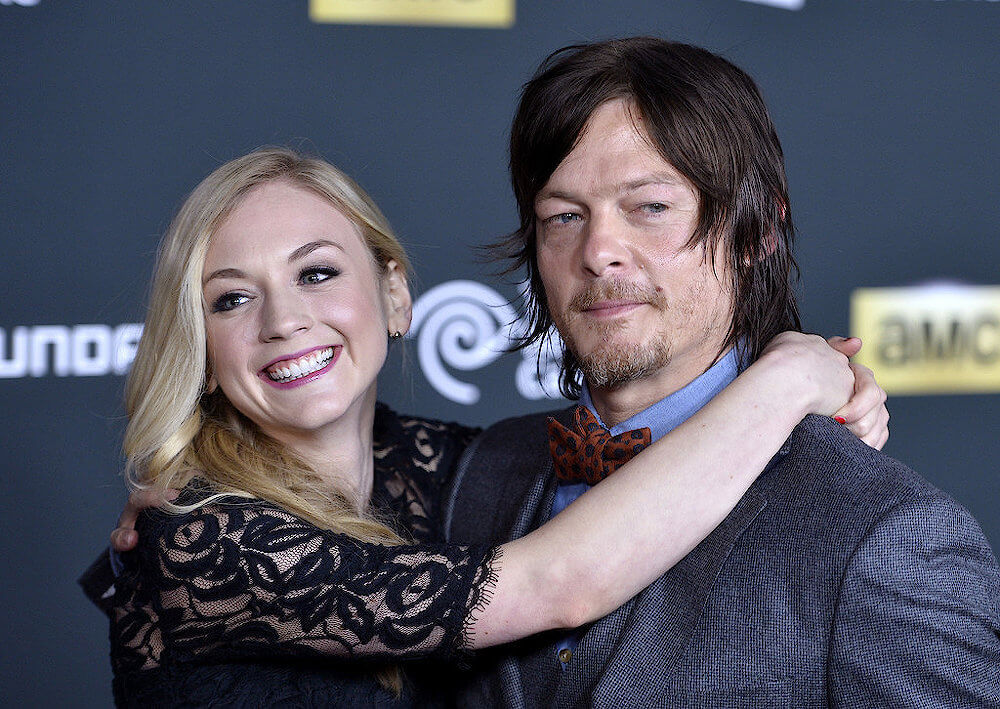 Some fans agreed that Emily Kinney and Norman Reedus chemistry was too strong even when the camera's not around. Especially after Norman was spotted attending Emily's gig at Eddie's Attic in Georgia last May 2015. Even after the show, the two had a romantic dinner in a restaurant nearby. 
"He was one of the first to support her at her concerts when she was still on the show," one of the sources said.
They have lots of pictures together, too. The two looked, enjoying each other's presence in every picture. Most of their photos were from The Walking Dead events that they attended together.
However, it was confirmed to be just a rumor. Norman himself denied the rumor and stated that the two were "really good friends."
A Very Short Relationship (Or A Rumor?) with Ryan Adams
In 2015, Emily posted a picture of herself wearing headphones with the caption, "Tuesday night tunes: listening to the whole Ryan Adams album beginning to end. 'I just might' just killing me."
She also shared that on her Twitter. Because of that, it leads to a dating rumor between Emily and Ryan Adams.
One of Ryan's fans also said that he noticed the two of them retweeting the same kinds of stuff on Twitter. The question was left unanswered, though. The only comment was someone else who wished they weren't dating in real life.
Again, both Emily and Ryan never explicitly confirmed their relationship. However, some reliable resources reported that the two started dating in August 2015 and broke up a month later. If that was true, then the two had a very short relationship. Of course, that wasn't even a real relationship, but more of just a hookup. But, who knows?
Two Years Relationship with Matthew Koma: What Can We Know About Them?
Another musician that dated Emily is a well-known DJ and record producer, Matthew Koma. Though he is known as Hilary Duff's husband, he also dated several famous names before, and Emily is one of them.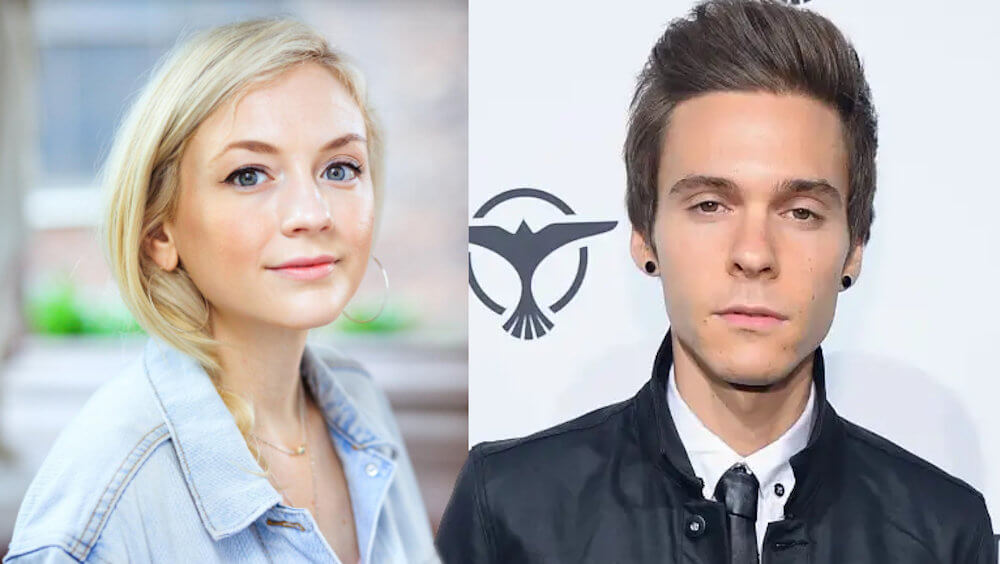 Emily and Matthew didn't reveal much about their relationship. The two seemed to keep it under the radar. It seems like Matthew himself is pretty private about his dating life as well.
However, he never kept a secret about who he's dating at the moment. He just never really disclosed the details about his relationship. Before dating Emily, Matthew was dating a Canadian singer-songwriter, Carly Rae Jepsen.
Matthew and Emily were reported dating from 2014 to 2016. However, it wasn't clear about the exact date they started dating and when they broke up.
Michael Zegen Stayed Single for Five Years After Breaking Up with Emily Kinney?
The first famous guy that Emily dated was Michael Zegen, back in 2012. He is an American actor, best known for his role in Rescue Late Show and Me with David Letterman.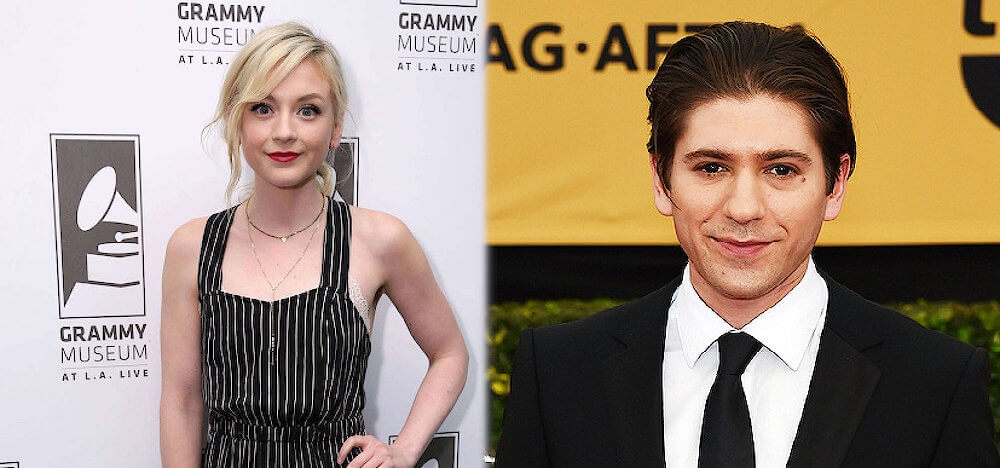 Michael and Emily first met on The Walking Dead, when both of their careers were at their peak. Though they were dating when the series was still going, the two managed to keep being professional. Not many celebrities can do that!
Unfortunately, we cannot find too many pictures of them. The only photo of them together is rather formal when they attended one of The Walking Dead events.
In that picture, Emily was wearing a bright red dress paired with black heels. Meanwhile, Michael wears a classic black tuxedo. Michael and Emily looked unaware that some paparazzi took their pictures. They still looked flawless, though.
However, both Emily and Michael never stated that they were officially dating (aren't we even surprised now?). She likes to keep it all for the media's interpretation, and she didn't seem to bother denying or confirming anything.
Their relationship didn't last long at all. They only dated for less than a year, and there wasn't any clear information about why they broke up.
Since 2012, Michael hasn't dated anyone (did Emily hurt him too much?!). Not until 2017 when he was spotted walking together with Rachel Brosnahan. Still, five years is a long time!
On the other hand, Emily stayed single for two years before she and Matthew Koma became an item.