Who is Dustin Milligan Wife? Is He Married?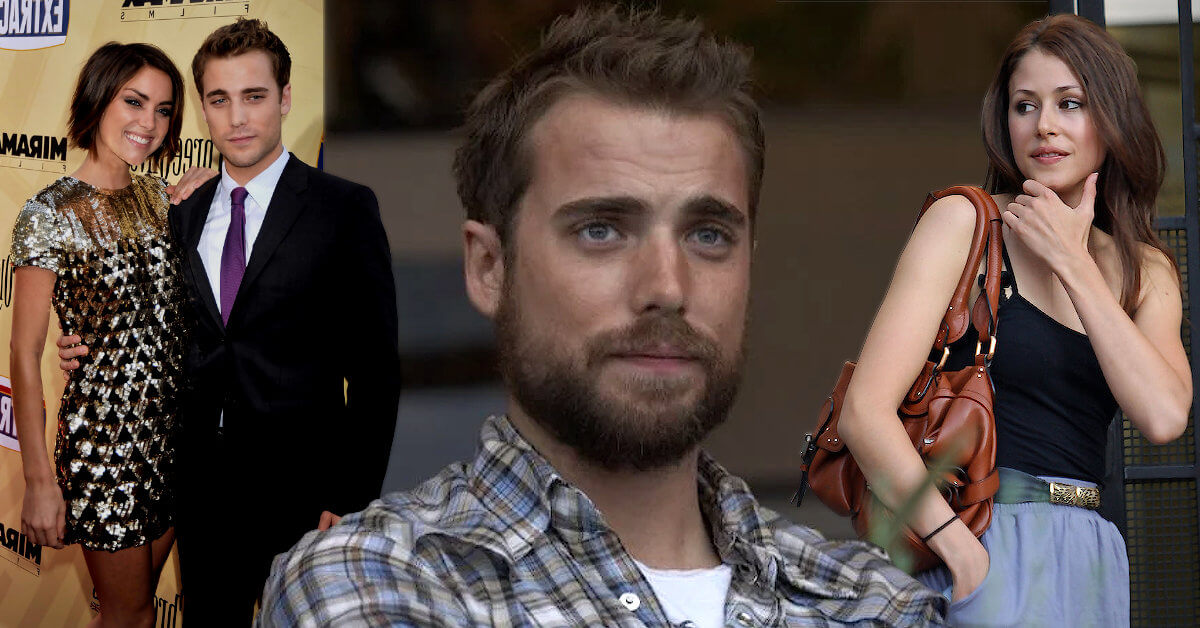 Canadian actors indeed have their charm. Some names like Ryan Gosling, Ryan Reynolds, and Seth Rogen; their charm is unbeatable. But, another Canadian actor might be the elephant in the room; he is Dustin Milligan.
Dustin is best known for his role as Ted Mullens on Schitt's Creek. However, he also appeared in some famous movies like Final Destination 3 and The Messengers.
Despite that, when it comes to his love life, he is pretty reserved. But still, we cannot help but be curious about the girl that he's dating. So here are all you need to know about Dustin Milligan's relationships!
Dustin Milligan: A Canadian Actors Whom Girls Are Crazy Over!
Let's start with appreciating how handsome and hot Dustin Milligan is! He always appeared so masculine with attractive and strong body measurements, and no wonder many girls are crazy over him.
His height is about 5 feet 11 inches, and he usually came up with short dark hair and dark brown eyes. No wonder that the topic about Dustin's relationship seems never to get boring, even though the actor doesn't have too many girls surrounding him.
For real, though, Dustin Milligan is only linked to two actresses throughout his career. Both of them are actresses, and they were all his costars. Stay tune to know more!
Being Together with His Partner for More Than Ten Years: Is She Dustin Milligan's Wife?
First of all, Dustin is currently off the market because he's been in a long-term relationship with a badass Monica Hall from Silicon Valley, Amanda Crew.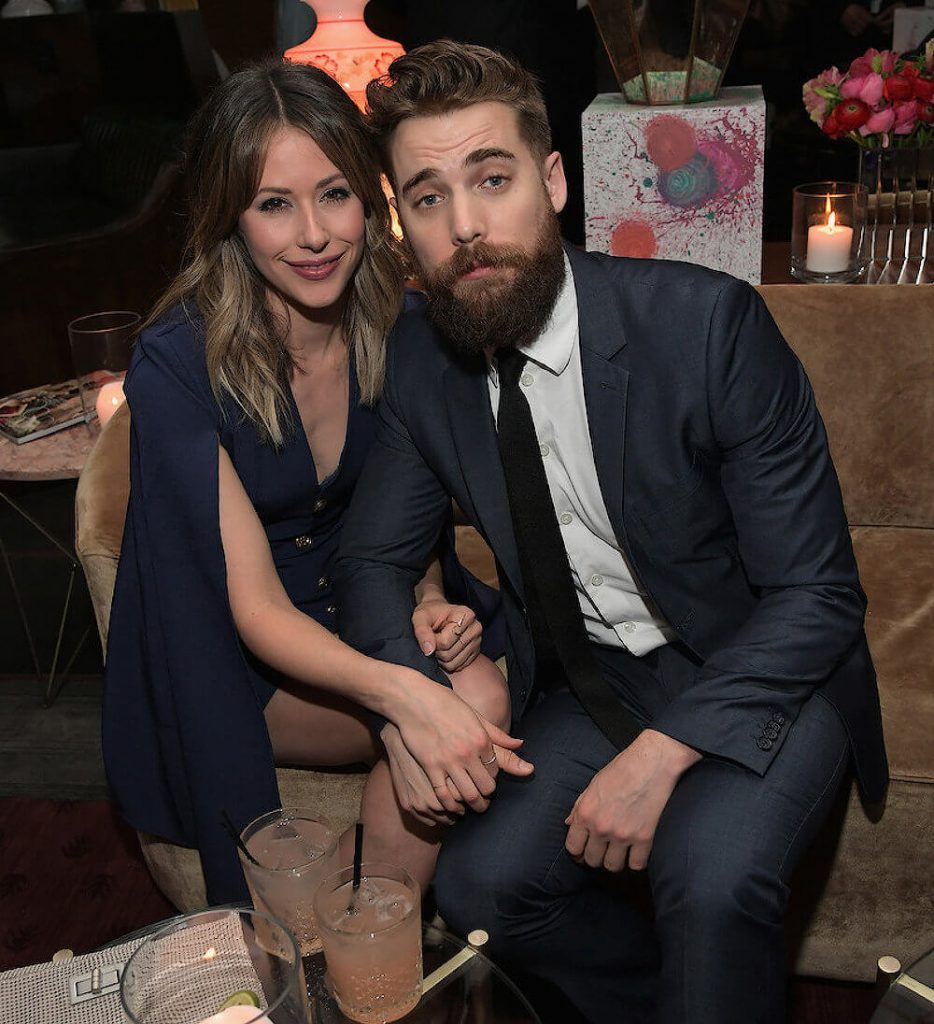 However, the two aren't married yet and never talked openly about marriage. It seems like tying the knot isn't Dustin and Amanda's main priority at the moment.
Dustin and Amanda first met on the set 90210, which was aired from 2008 to 2013. They maintained to stay together for more than ten years! No kidding!
Amanda Crew is quite a big name in the movie industry. Other than starring as the main character in Silicon Valley for straight six seasons, she also appears in Final Destination 3, John Tucker Must Die, Charlie St. Cloud and The Haunting in Connecticut. Amanda has nearly 120 thousand followers on Instagram.
Just like Amanda, Dustin is pretty famous himself. The 90210 series gave him two actresses to be romantically involved in real life and made his name prominent.
Throughout his entire career, Dustin is worth approximately $2 million. According to some sources, he was even the first actor that was cast in 90210. So people just noticed the talent and the right man for the role right away, huh?
Dustin Milligan was the main character in the show, and he played Ethan Ward, who was Naomi's boyfriend. Of all the characters cast on 90210, Dustin was the one who got accepted and secured his role. Well done, Dustin!
However, the two kept their relationship under the radar. Though ten years is pretty long for the celebrity couple, there isn't much we can dig from Amanda and Dustin's relationship.
There is no rumor, and we hardly hear any negative news about these two sweethearts. Is it because they are the most mature couple ever, or do they know how to seal it from the media? Many people believe the latter.
On Taking Their Privacy to Whole Another Level: Active on Social Media but No Posts about Their Love Lives
Amanda and Dustin seem like a good pair. The two are big fans of taking their privacy to another level; it's like we're only allowed to see what movies or projects they are working on and anything career-related. All things about their personal lives are super secretive.
They don't share too many photos either. Usually, they are seen together in public for work purposes only and when they promote their movie. One of them was Repeaters that they played together back in 2010.
We can see from both of their Instagram accounts that they hardly post any pic of them together. But, this one picture in Amanda's account sparked people's attention: the black and white portrait of Dustin lying down on a bed. She also wrote a caption that goes,
"I shot this in a motel room that gave me severe anxiety, but the photo was worth the stress rash."
The comment sections' responses are primarily positive; unlike many celebrity couples that usually get lots of hate comments, Amanda and Dustin are somehow far from that. Most of the comments in that photo were either compliments for Dustin of looking so hot (are we even surprised?!) or Amanda's fantastic photography skills. The two seem to be loved by everyone!
Do They Want Kids? Some Questions from Their Fans
Apart from that, their fans have been wondering whether this couple will take their relationship to a more serious phase; and maybe have kids soon?
Dustin and Amanda have still not announced anything about their wedding plans yet. However, it seems like they are still comfortable with just dating, even though it has been more than a decade. Also, some sources told the media that the two still put their utmost attention on their careers.
But still, Dustin and Amanda will remain to be people's favorite. Even if they decided not to get married, their love for each other still radiates, and we love that!
On Dating His Another Costar, Jessica Stroup
Another girl that Dustin Milligan dated is Jessica Stroup. She is an American actress and best known for her appearance in Jack Reacher: Never Go Back. Dustin and Jessica weren't together for a very long time, though. Their romance only lasted for two years, from July 2008 to August 2010.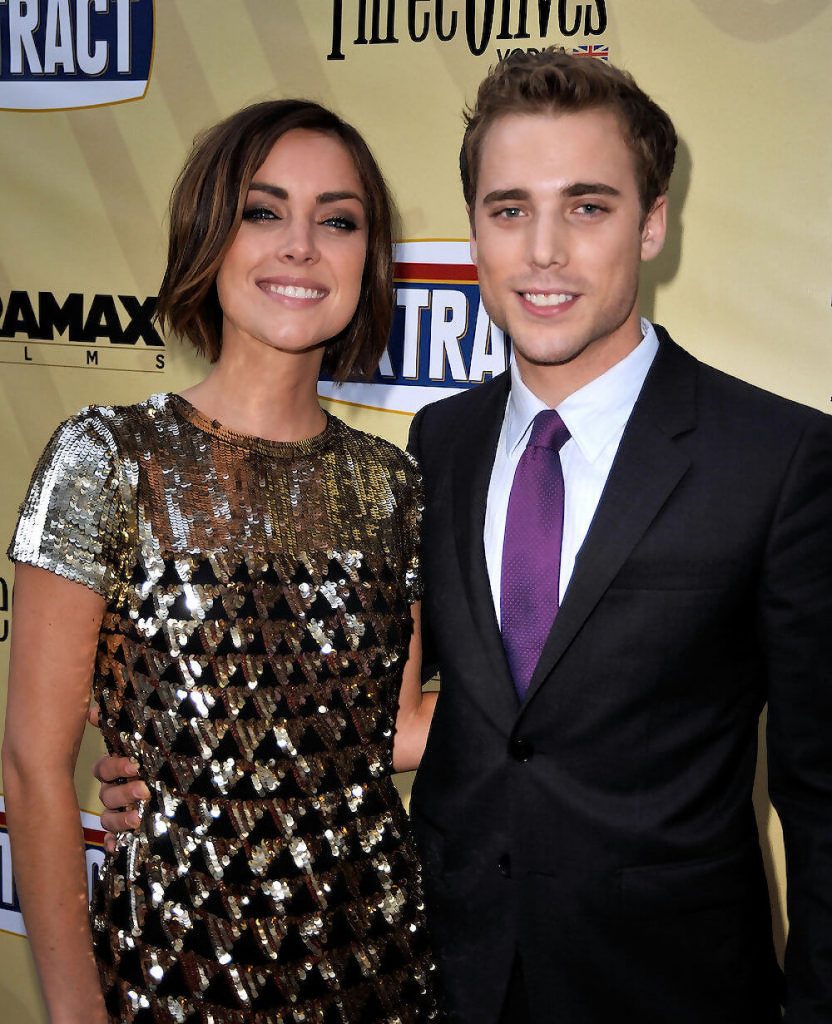 Just like Dustin's current girlfriend Amanda, he and Jessica also met on the set of 90210. They even had that "love at first sight" moment since the pair didn't take long to date after their first encounter.
Jessica and Dustin's relationship seemed under control, and they kept it pretty low-key, but the news blew up when they broke up. And surprisingly, Dustin didn't mind sharing his opinion about his relationship and the reason for his break up with Jessica.
"I, being a bachelor in Hollywood, have always tried to maintain that it would be silly for me to get tied down, just silly. So I am always keeping my options open," told Dustin to ET Canada. He then added, "I am working with a lot of beautiful, talented, smart actresses all the time, so there is a lot of choices out there, right?"
Well, well, if that's the case, then why he would settle down for more than a decade with Amanda two years after the breakup then? Did he find the love of his life already?
Dustin hardly opened up about the details of his relationship with the media, so it'll be impossible to know the answer, for sure.
However, neither Jessica nor Dustin explicitly stated that they split. Instead, the two just stop going on and about together, and the news quickly fizzled out.
After their split, both Jessica and Dustin stayed single for a while. There was a rumor that Jessica had a new girlfriend with a love tattoo on her neck, but Jessica didn't confirm or deny the news.
On the other hand, Dustin seemed to continue "keep his options open" for two years but gave up on the charm of Amanda Crew.