Who Is Denzel Washington Wife? His Married Life & Children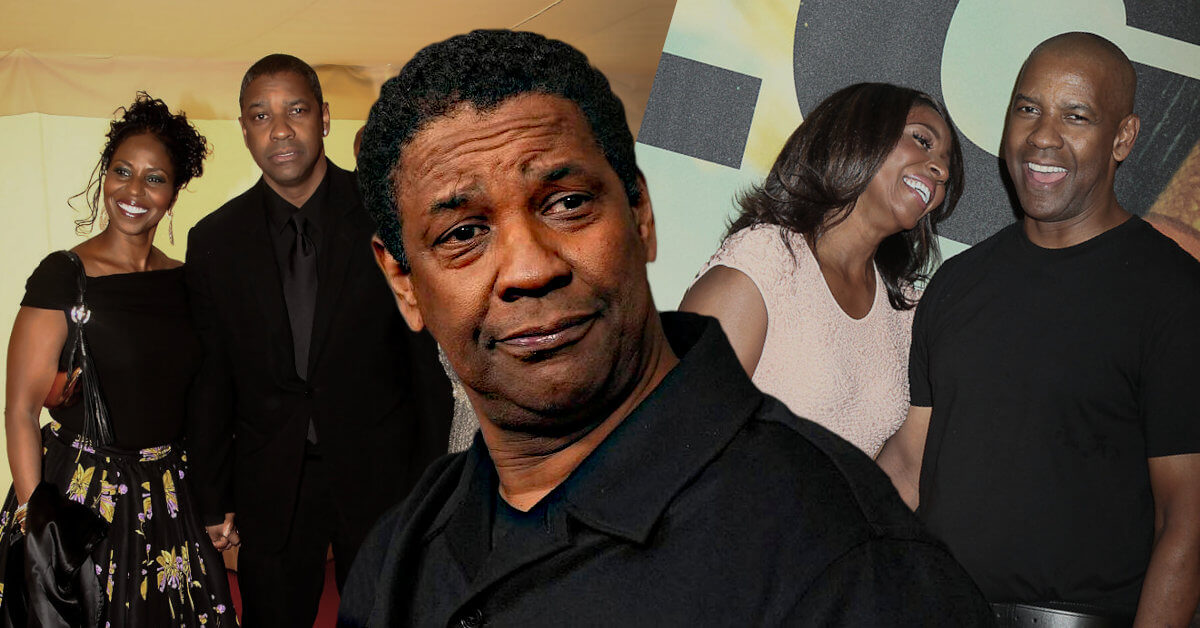 Denzel Washington is an actor, director, and producer. His works, including Malcolm X, The Great Debaters, and Flight, had led him to success. Not only that, he snatched many well-known awards, too. He won Academy Awards twice, Golden Globe Awards three times, and Screen Actors Guild Award.
In a more personal matter, Denzel rarely makes a headline that has to do with his personal life, let alone his relationships. He lets his talent and achievement gain him fame without pouring drama into it.
Denzel has a pretty successful love life, and we will know about all of them here. But, it doesn't mean that he doesn't have a life outside of work—quite the contrary.
Denzel Washington and his wife Pauletta Pearson Washington
If there's an award for the most loyal husband in the world, Denzel Washington will win it. He has been married for nearly forty years to Pauletta Pearson Washington. She also works as an actor, and both of them have taught so many people how to have a fulfilling married life.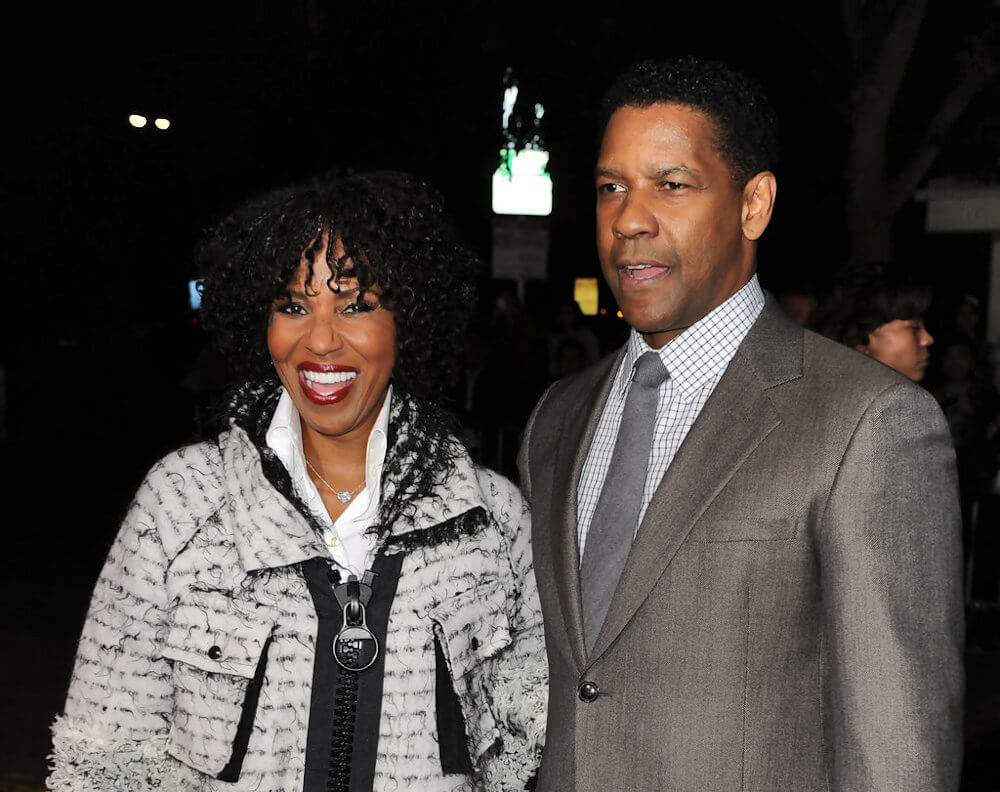 Yes, you guys read that right. The secret of their marriage is nothing in particular. Denzel explained it himself when he had an interview with The Guardian back in 2010.
"There is no secret to the perfect marriage. Everybody has their ups and downs; we've had ours. It's hard work, you know. But, we committed. A spiritual foundation helps everything – marriage, work, peace of mind," the American Gangster star spoke up.
Denzel might think there is no secret to their long-lasting marriage, but several interviews that he and Pauletta did tell us the opposite. Like Denzel has thought earlier, "spirituality" and willingness to work together made everything possible.
She is a very spiritual person herself. In Pauletta's interview with Oprah almost 30 years ago, she also believed that everything that happened and everyone she met in her life came for a reason.
In that interview, Pauletta recalled meeting Denzel again at one of her friend's parties. She immediately knew that they were just meant to be together.
It was their second meeting, and it was completely unplanned. So, how did these two see each other for the first time?
How did Denzel Washington and Pauletta meet?
Pauletta and Denzel met each other way back in 1977 when they worked together at Wilma's TV show. However, it was Denzel who put his eye on her first. And he admitted that he fell in love right away, even before they got the chance to talk properly.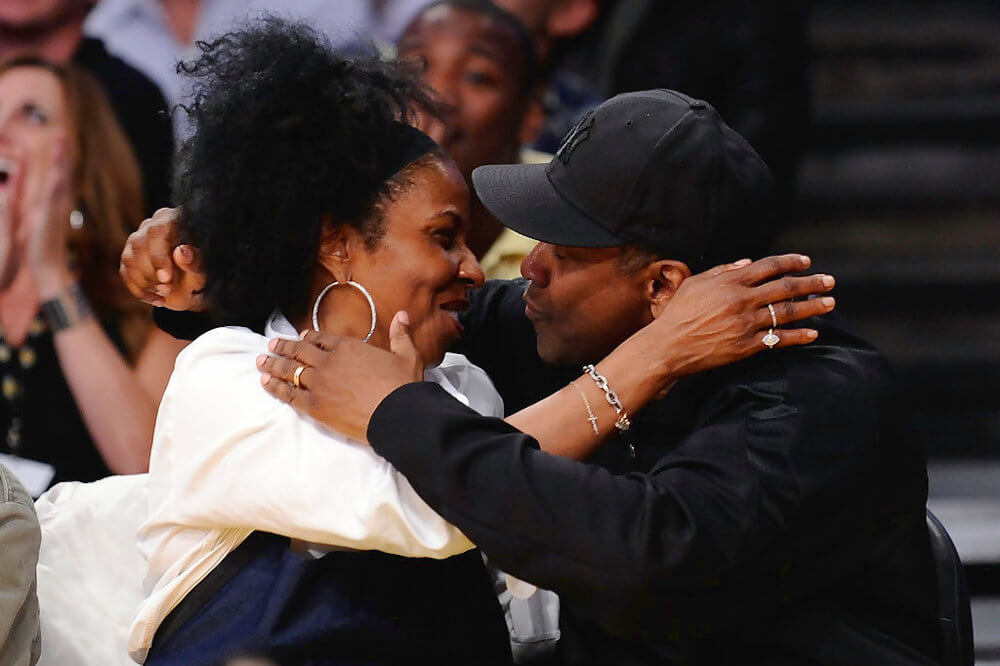 "I met her then, but I didn't meet her then. I saw her then," Denzel recalled when he was a guest at Live with Kelly and Ryan. He couldn't hold his teary and dreamy eyes when he told that story. It captures how much he loves his wife.
He continued the stories by telling that they met a year later at the party and a play that happened to be completely unplanned.
"I had talked at that party about going to see a play. I went to see the play, and the lights came up at intermission, and Pauletta was sitting there. She said she just happened to see the play. I'm getting in trouble as I speak!" he said while laughing.
Since Denzel fell in love with Pauletta from the get-go, he was determined to chase her and did whatever it took. But, his journey didn't always go easy, because he had to propose to her three times!
Even though the couple didn't take long to date after their first meeting, marriage is a completely different story for Pauletta. She wasn't sure at first. But, finally, on June 25, 1983, they had their "I do" moment.
Even After 40 Years Together, Denzel Never Takes Pauletta for Granted
Denzel Washington kept going after his proposal was turned down twice shows how determined he is, and he never gave up on someone he loved. Even after nearly forty years of living together as a husband and wife, his attempt to make his wife happy doesn't stop.
He used to chase her, and after he got it, he still thinks that Pauletta was the one who helped him to survive in life.
Denzel often addresses that during his winning speech and also interviews. One of those heartwarming moments was when he received an award from the American Film Institute's Lifetime Achievement Award in 2019.
"Forty years of sacrifice. Forty years of forgiveness. Pauletta taught me about faith, spirituality, love, real love, unwavering love, despite me. The difference between a house and a home it's a big difference. You can buy a house, but that doesn't make it a home, and not to say a man can't make a home a home. Still, my wife has made our house a home, and raised these beautiful kids and protected them and sacrificed for them, she did the heavy-lifting," Denzel talked about his relationship in the speech.
And then, he ended the speech by saying, "I would not be alive without Pauletta Washington. I wouldn't survive."
Let's look at Denzel's interviews and consider how he talks about his wife. He always thinks that Pauletta is the main reason their marriage lasted this long. Sure, marriage takes hard work from both sides, but he thinks his wife does a lot and a heavier job than him.
Pauletta didn't exactly think that way, but she did acknowledge that the public tends to forget about her presence; when a woman is married to a big star and an influential man, people only recognize her as "the woman behind a powerful man.
When Pauletta had an interview to talk about her new role in the Billie Holiday Theater production of Autumn in 2016, she told us her experience of being the woman who married a big star like Denzel.
"First of all, Michelle Obama, and any woman behind an influential man, has always been there. Maybe the public, and the media, is now saying we recognize you, but take it from me, I've been on the scene a long time," Pauletta stated in her interview with The Root.
She also added, "When Denzel first started, I was right there, but there was no focus on me. But there's been no less present in his life and my life than now. As you climb, you grow deeper in the foundation, so it makes our foundation deeper."
She has nothing to complain about, she emphasized. But, what the public and media think about her never affect their relationship at all. What matters the most is that she knew how much Denzel put his best for their marriage and how much hard work they had put into it.
Do Denzel Washington and his wife Pauletta have kids?
Their forty years of marriage are full of love and respect for each other, but the family had to grow bigger. Throughout years of them being together, they already shared four children: John David, Olivia, Malcolm, and Katia.
All of them seem to follow their dad's career path. Denzel is that inspiring for his children, too, for sure.
John David and Katia have already starred in some movies. John appeared in Spike Lee's movie that was nominated for an Oscar, called BlacKkKklansman.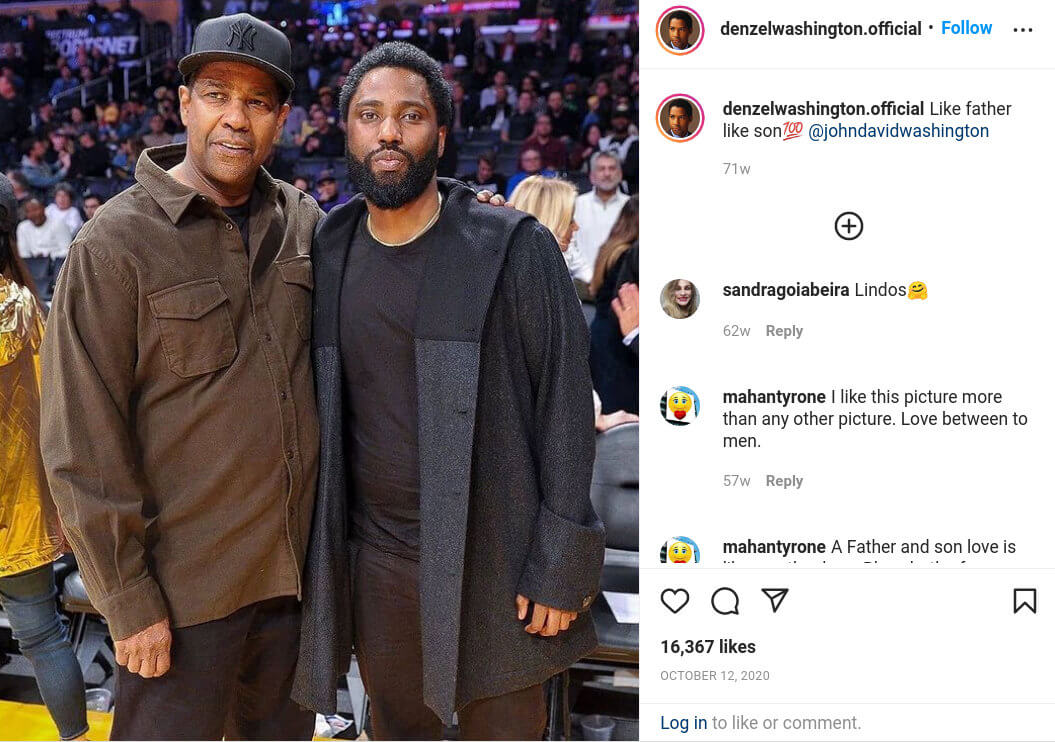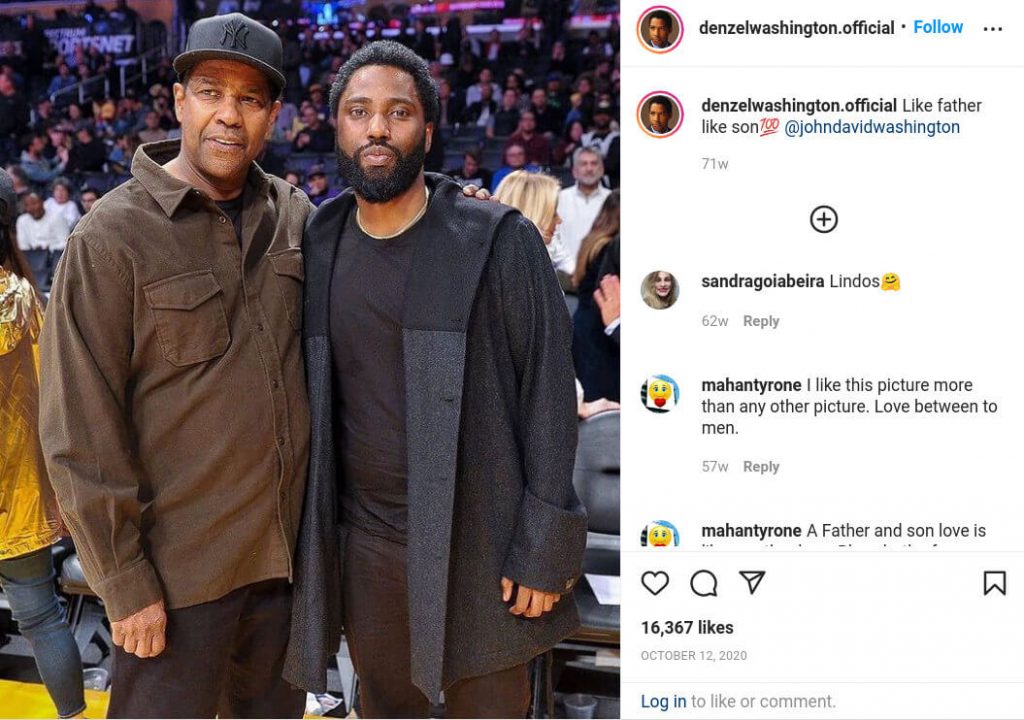 His acting skill is phenomenal. And, of course, you guys must've heard about Malcolm & Marie, where John played alongside Zendaya.
Meanwhile, Olivia and Malcolm are still starting their careers in entertainment because they studied filmmaking and acting.
Besides pursuing their interest in showbiz, there are LOTS of impressive things about Denzel and Pauletta's children.
Even though he loves football, he's more serious about pursuing a career in acting. Besides starring in the Oscar-nominated movie and working alongside Zendaya, John was signed with St. Louis Rams to play in the NFL in 2006.
Not only that, but he also played in NFL Europe for the Rhein Fire in 2007, which led him to be drafted by the California Redwoods of the UFL in 2009.
On the other hand, Katia, their second-born child, graduated from Yale University in 2010 with a law degree. Even though she didn't continue her career in the law field, she did many impressive things, including working with Quentin Tarantino for his movie Django Unchained. She was in the editorial department.
Other lists of big movies in which Katia's works are Pieces of Woman and Assassination Nation. She is a hard-working woman and never lets anything get in her way to make her dreams come true like a father, like a daughter.
Well, after digging deeper about Denzel and Pauletta's family and their past life stories, we can find any bad things AT ALL from them. I mean, if paparazzi are looking for some drama or controversial things to talk about, Denzel won't be their target.
His life is too perfect and well put together for that kind of thing. He gets our full respect.