Who is Alexander Ludwig Wife in 2023? Is He Married?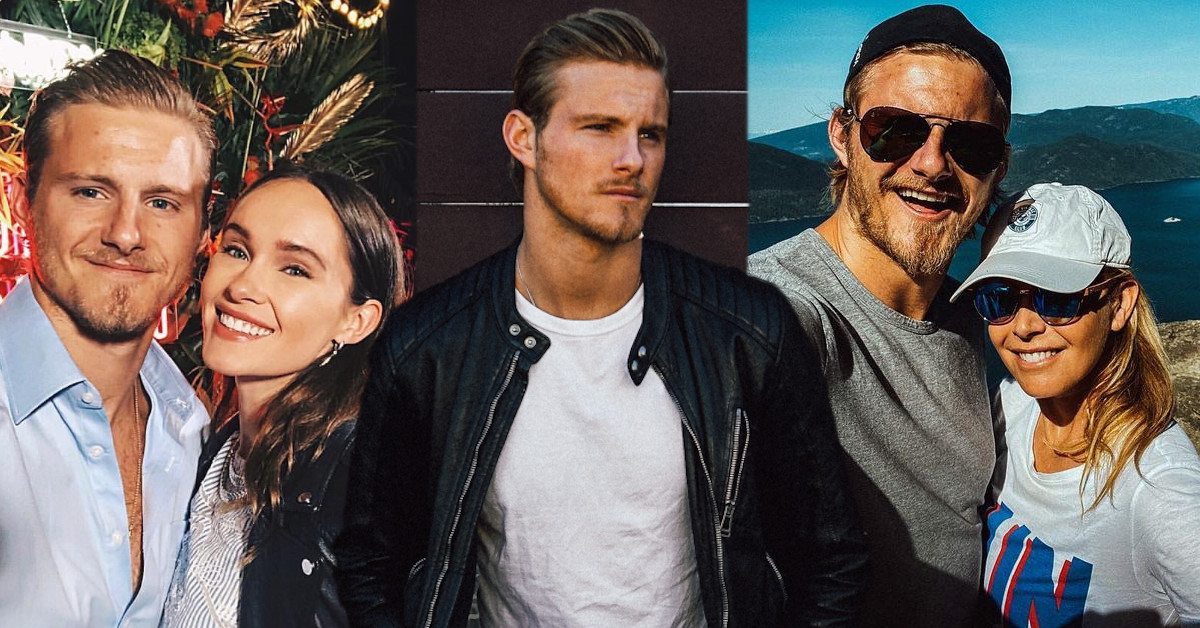 Alexander Ludwig is a Canadian actor, singer, and model who is best known for his role as Bjorn Lothbrok in the History Channel series Vikings. He is also known for his starring roles in the movies such as The Hunger Games and Heels (TV Series).
Who is The Wife of Alexander Ludwig?
Alexander Ludwig is happily married to Lauren Dear. Their wedding took place in 2021, marking a beautiful celebration of their love and commitment. In April 2023, the couple joyfully welcomed their first child into the world.
Alexander Ludwig's Wife Lauren Dear
Alexander Ludwig has not divulged many details about how the couple met, but it is possible that they connected through marketing connections or perhaps they crossed paths on Instagram, as many couples of this generation have already done.
The couple have spent time traveling together and they have managed to make their relationship work during the lock-down.
According to Lauren LinkedIn profile, the gorgeous brunette is a Marketing Campaign Manager at VRAI, which is a Los Angeles based Luxury Goods and Jewellery company.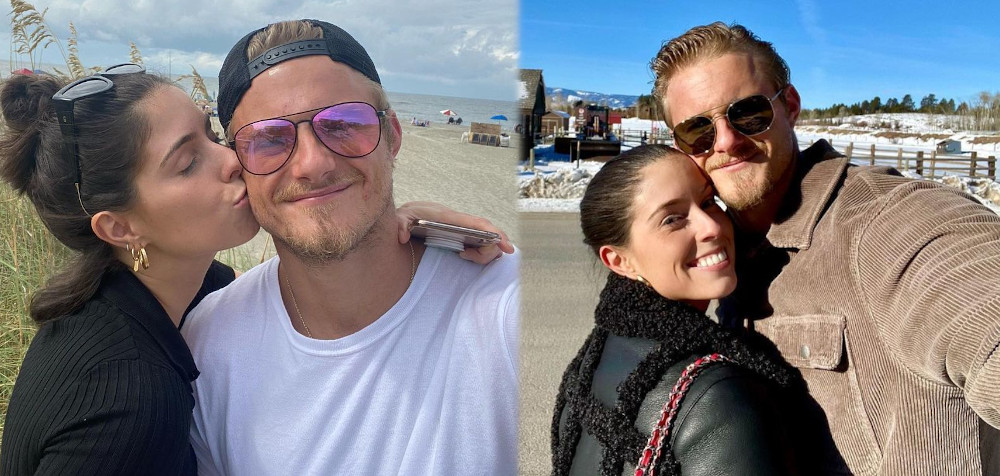 The Vikings star announced on his Instagram in 2020 that he proposed to his girlfriend, Lauren Dear. The caption was: "Goldilocks and Bambi live happily ever after", and plenty of Ludwig's fans were quick to congratulate him. He thanked his followers, writing on his Instagram Story that he's the luckiest man.
"Thank you to everyone for all the amazing well wishes. Yes I am the luckiest man in the damn world to have this one by my side," the actor said.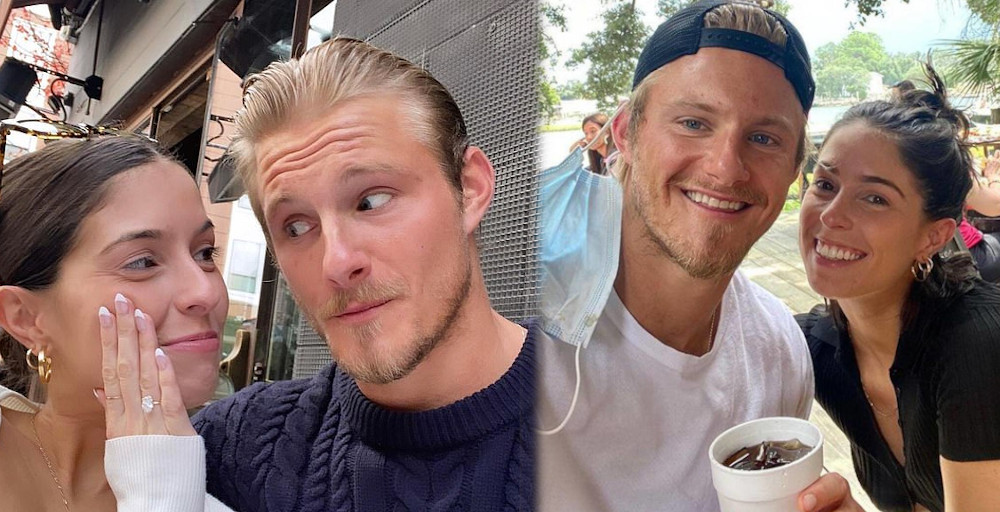 The couple got married in 2021 at a very small ceremony. My wife, my best friend, the future mother of my children, my everything.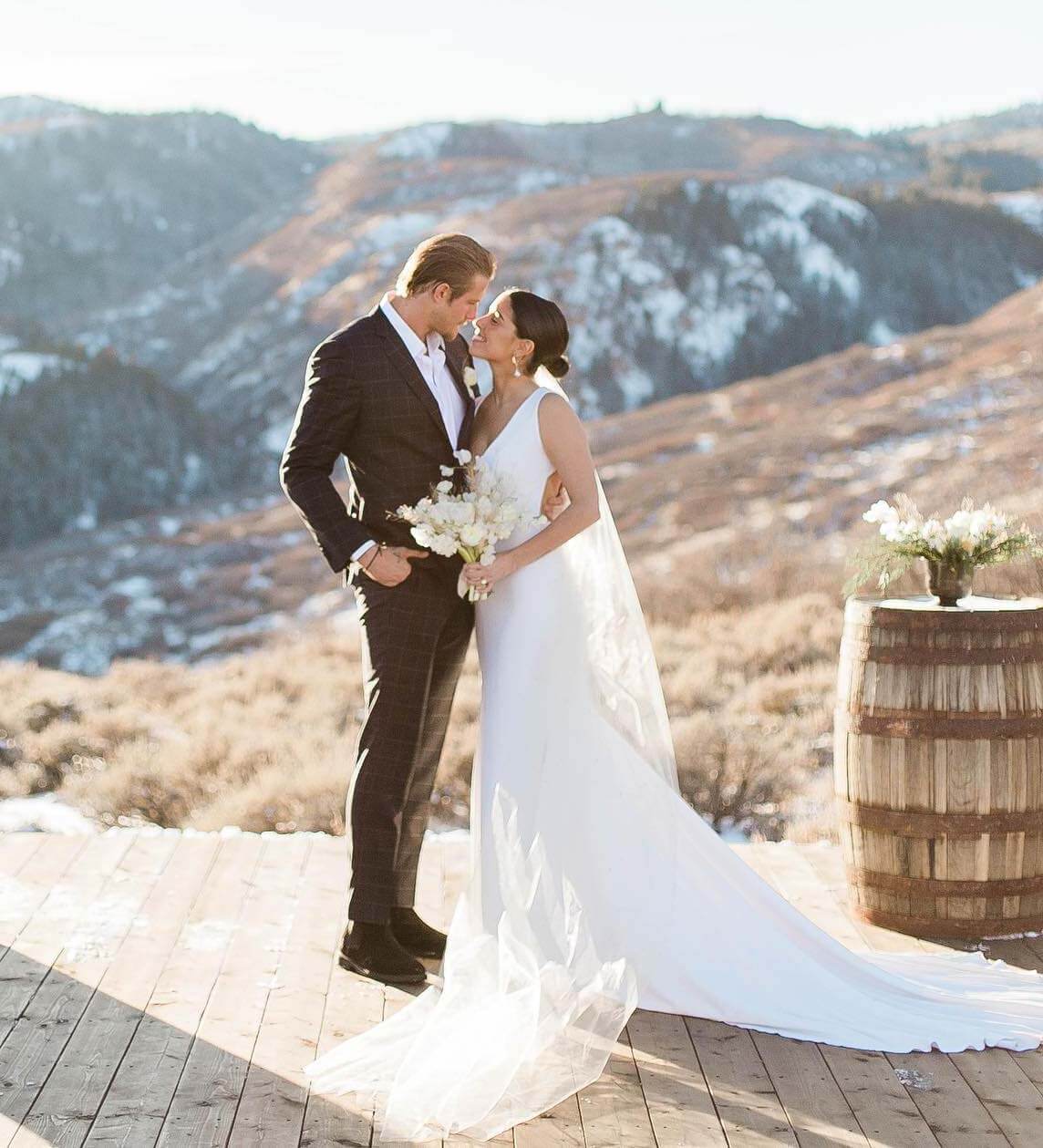 Alexander Ludwig and Kristy Dawn Dinsmore
In the past, the Vikings star had openly dated his Vikings co-star Kristy Dawn Dinsmore. The pair met on the set of the fifth season of the historical epic, when Kristy joined the cast as shield maiden Amma, who journeyed with Alexander's Bjorn in an effort to dethrone their rival, Ivar the Boneless.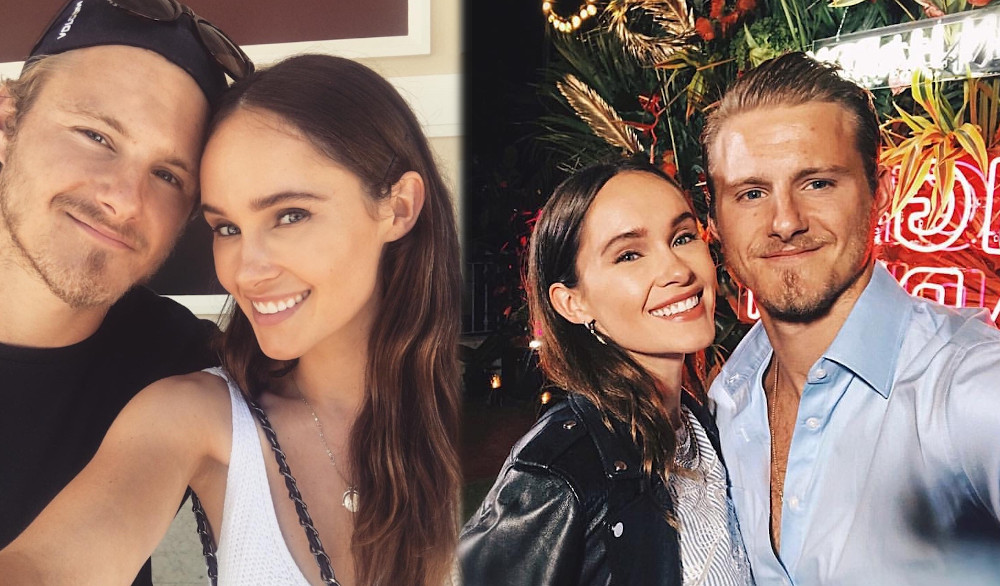 "It was one of the greatest gifts of my life to get to work with my woman [Kristy Dawn Dinsmore] over the past two years on #Vikings," Alexander wrote when Kristy's shieldmaiden character was introduced."
The two posted several pictures on Instagram when they were together but they seemed to have parted ways after January 2020.