What is Vanessa Hudgens' Net Worth in 2023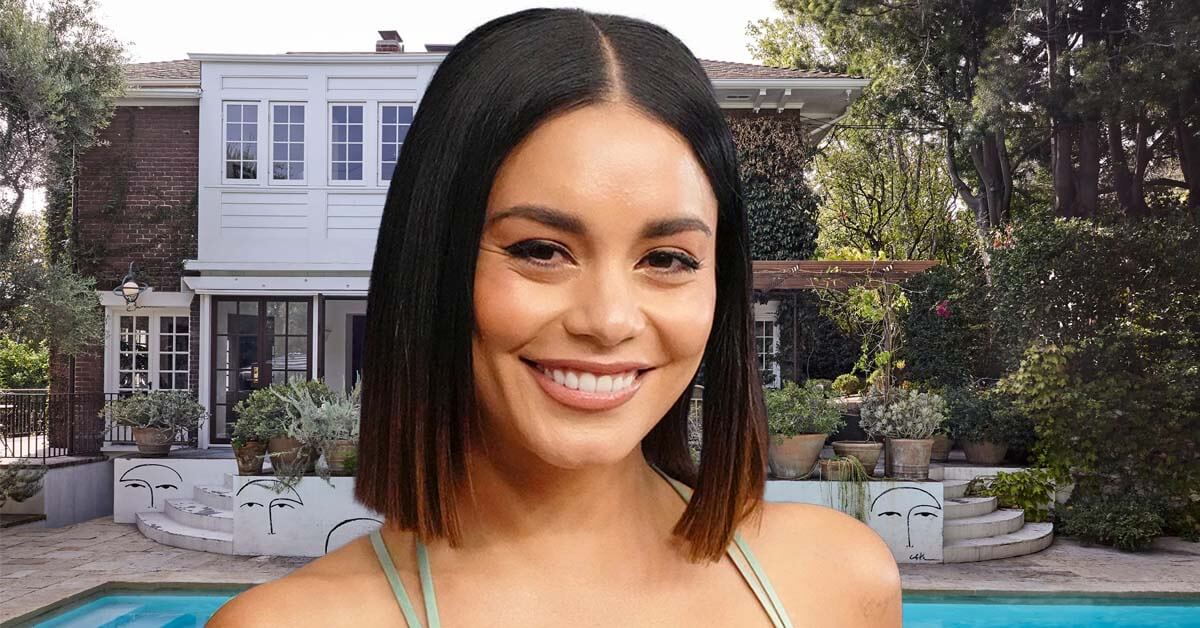 Vanessa Hudgens skyrocketed to international fame in the late 2000s thanks to her incredibly successful role as Gabriella Montez in High School Musical. This success opened up an array of opportunities for Vanessa, who continued on with more promising roles in new films and series.
How Much is Vanessa Hudgens' Net Worth?
Vanessa Hudgens is an American actress, singer, and producer. She rose to fame for starring in the Disney Channel series High School Musical. Her net worth is estimated at $18 million.
When Did Vanessa Hudgens Start Acting?
In 2002, Vanessa Hudgens debuted her acting career with an appearance on the sitcom Still Standing. She followed that up by appearing in an episode of Robbery Homicide Division and then secured her first movie role a year later in Thirteen.
However, it wasn't until 2006 that Vanessa Hudgens gained global popularity after landing a leading role in High School Musical which became Disney's most-watched movie that year. Following the success of the film, Vanessa Hudgens released her debut album, V.
One year after her debut in High School Musical, Vanessa Hudgens reprised the role of Gabriella Montez.
In 2008 she released Identified as a follow-up to her first album, and later that same year reunited with her High School Musical pals for one last time to film Senior Year – the third installment of the series.
In 2011, she starred in the movie Sucker Punch.
Vanessa held the spotlight in Journey 2: The Mysterious Island when it premiered alongside Josh Hutcherson and Dwayne Johnson in 2012.
In 2018, Vanessa Hudgens shined in the romantic comedy Dog Days alongside co-stars Finn Wolfhard and Nina Dobrev.
In 2020, Vanessa Hudgens secured a spot in the third installment of the Bad Boys franchise, Bad Boys for Life.
Furthermore, Vanessa Hudgens is going to serve as the executive producer of the movie Big Rig.
How Many Houses Does Vanessa Hudgens Own?
Shortly after completing the High School Musical trilogy, Vanessa Hudgens purchased a luxurious home in Studio City for $2.75 million. She resided in the house for nearly 15 years before selling the 5,200-square-foot property in 2021 for $3.9 million.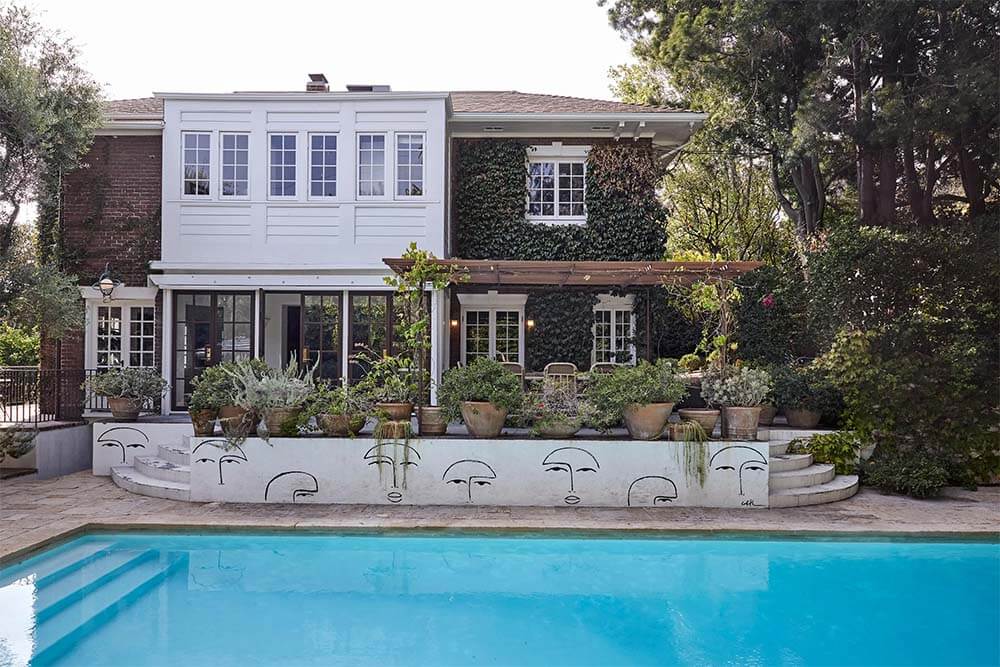 Vanessa Hudgens later purchased Gary Oldman's old Los Feliz home for $4.9 million in 2018.
The 7,249-square-foot mansion was renovated shortly after she bought it. She sold the house for $6.7 million to the journalist couple Jon Lovett and Ronan Farrow.
Does Vanessa Hudgens Drive?
Vanessa Hudgens is known for her top-tier fashion sense. However, her excellent sense can also be seen in her car collection!
She owns two Audi cars, the first one being the A7 and another is an S5 Convertible. Vanessa also owns a Mercedes E350, a Range Rover Sport, and a Porsche 718.
Moreover, Vanessa Hudgens purchased a Tesla Model S for $129,990 and a Lamborghini Huracan for $206,445. However, those are not the most expensive cars in her garage!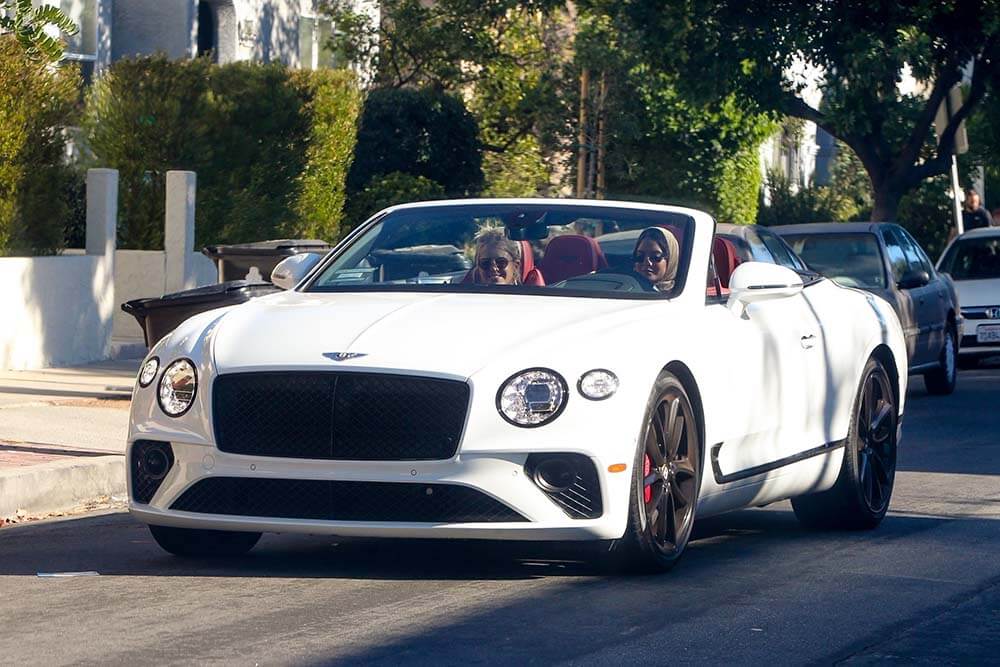 The most expensive cars she owns are a Ferrari 488 Spider and a Bentley Continental GT, which sport a price tag of $284,700 and $307,225, respectively.
How Many Businesses Does Vanessa Hudgens Own?
Besides being a successful actress, singer, and producer, Vanessa Hudgens is also a promising entrepreneur! She co-founded Know Beauty, a skincare collection, with Madison Beer. The collection offers a prescriptive approach based on the customers' genetics.
The customers would submit their DNA to be analyzed and complete a skin quiz to determine their skin concerns, genetic makeup, and lifestyle.
Vanessa Hudgens also launched a cactus water drink, Caliwater, in 2021. She partnered with fellow actor Oliver Trevena to launch the brand, which has 25 calories per can and is high in antioxidants.
Does Vanessa Hudgens Receive Endorsement Deals?
In 2011, Vanessa Hudgens was appointed as Candie's spokesperson, replacing Britney Spears. Following the deal, Vanessa appeared in various promotional campaigns for the brand in print, online, or in-store.
In 2014, Vanessa Hudgens became the spokesperson for Bongo. She posed for the brand's spring collection, sporting high-waisted shorts, overalls, and crop tops. Vanessa also became the brand ambassador for Fabletics, with whom she teamed up to launch the Vanessa x Fabletics spring collection in January 2022.
How Much Does Vanessa Hudgens Earn?
When she landed her career breakthrough role as Gabriella Montez in High School Musical, Vanessa Hudgens received a stunning paycheck of $2 million from Disney. She also earned $582,000 profit from selling her debut album, V.
Not only did she receive $2 million for her reprisal in High School Musical 2, but a pay raise was earned the following year as Disney paid her $2.7 million for taking part in High School Musical 3: Senior Year.
As of today, Vanessa Hudgens reportedly set a minimum payment of $2 to $3.5 million for every movie she starred in.
Summary
Vanessa Hudgens is a multi-millionaire entrepreneur and superstar who has net worth of $18 million. She achieved immense success with her portrayal of Gabriella Montez in the High School Musical trilogy, which earned her millions of dollars.