What is Jon Favreau's Net Worth in 2023? Uncovering the Multi-Faceted Mind Behind the MCU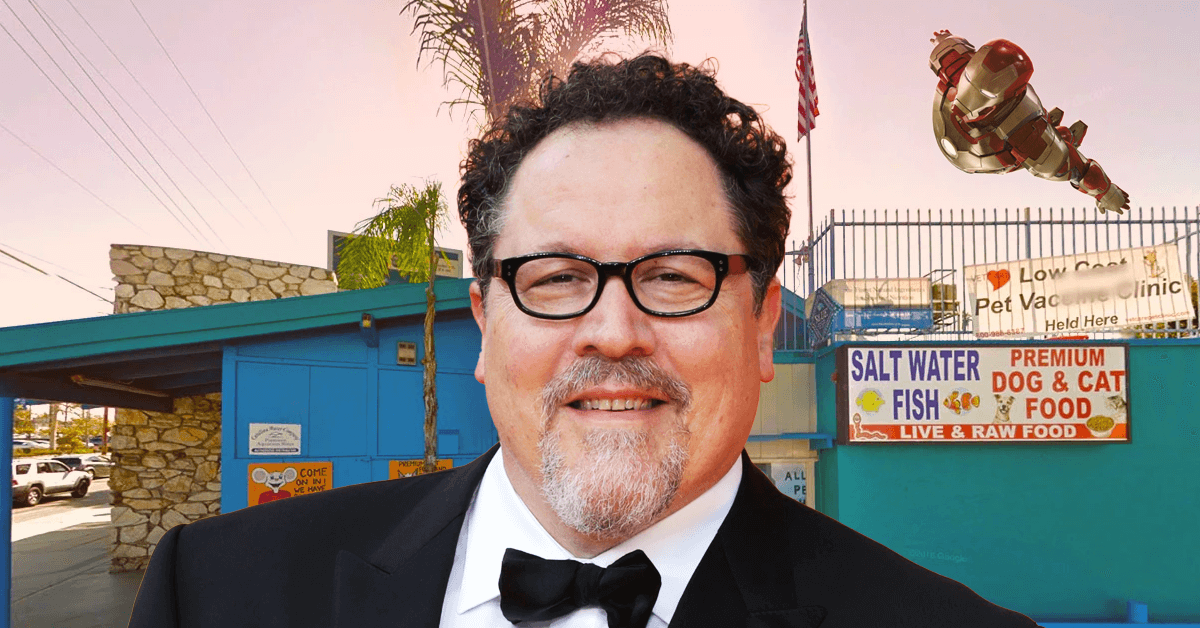 Most people know him as Tony Stark's trustworthy driver/best friend. However, many don't know that he's involved in MCU movies more than just as Happy Hogan.
Yep, he's Jon Favreau! Meet the genius actor, filmmaker, producer, and comedian, basically one of the masterminds behind some of the greatest MCU movies.
Jon has directed, produced, and played in the Iron Man trilogy and other films, whether by the MCU or outside the superhero universe.
Jon Favreau's Net Worth
Tell Jon Favreau a prompt, and he will make a box-office hit based on your idea that exceeds all of your expectations with wit, cinematic intelligence, and a vast amount and creativity he possesses.
Do you ever wonder how much money the Iron Man producer earns, or perhaps his net worth?
By 2023, Jon Favreau had accumulated a staggering $200 million net worth.
With many movies credited under his name, be it as a producer, director, or actor, it's incredibly fair for him to earn that much money.
The Actor, The Producer, The Director, and The Screenwriter
Jon Favreau began his acting career through a supporting role in Rudy. The biography was deemed as a failure upon its release in 1993. It took more than ten years for the movie to gain popularity, being named one of the best 25 sports movies of the previous 25 years by ESPN in 2015.
Jon also secured a spot in the popular sitcom Seinfeld in 1994 for one episode.
His breakthrough came in 1996 after he starred in Swingers, in which he was also credited as the screenwriter. A year later, he returned to sitcom and portrayed the character of Pete Becker in Friends for several episodes.
He continued his acting career through many films and TV series in the future. Some of them are Deep Impact, Very Bad Things, and the classic hit, The Sopranos.
It was not until 2001 that Jon Favreau made his directorial debut through a crime-comedy film entitled Made. He also guest-directed an episode of the sitcom Undeclared in 2001.
Jon also pursued his acting career through a supporting character in Daredevil and one of the leading characters in The Big Empty. Around the same time, he also participated in The First $20 Million is Always the Hardest as a screenwriter.
Jon Favreau's first financial success happened two years after his directorial debut with the comedy Elf. Now, in a ruthless and judgmental environment like Hollywood, it's quite a challenge to keep your mind positive despite having to wait quite some time for your success.
Fortunately, Jon has just the right mind and mentality to deal with the pressure.
"You don't learn from success. It's a fake positive," Jon told Scarlett Johansson on the Tribeca Talks back in 2017. "You need a healthy amount to grow properly," he added.
After his success with Elf, he received some negative reviews on his movie Zathura: A Space Adventure.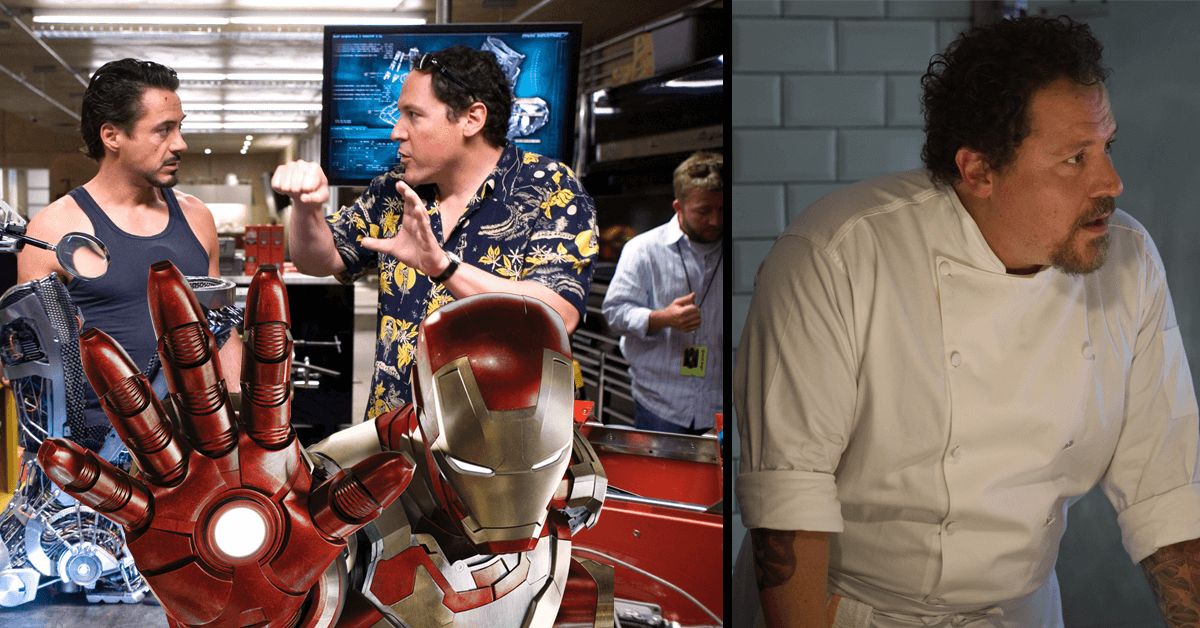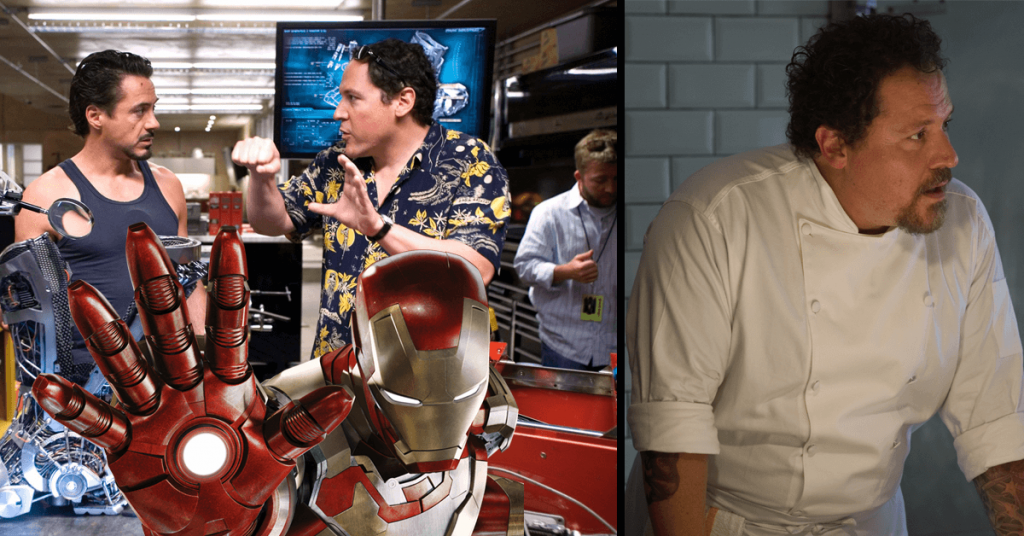 Fortunately, in 2006 Marvel appointed Jon Favreau to be the director of the first installment of the Iron Man trilogy, Iron Man. The movie became a vast cinematic success, thus solidifying his standing as one of Hollywood's top directors.
Jon Favreau reprised his role as Happy Hogan and assumed the position of the director for the movie's sequel, Iron Man 2. He eventually decided to step down from the directorial position for Iron Man 3 but would remain as an executive producer.
After the success of the first two movies of Iron Man, Jon received yet another destructive criticism with the new film he directed, Cowboys & Aliens. Despite having two A-list actors as the main characters, Daniel Craig and Harrison Ford, the movie was considered a disappointment.
He rebounded with his new movie, Chef, in which he directed, co-produced, and starred. This piece received numerous positive reviews from critics and grossed $45 million.
Jon continued his success with the live-action version of Walt Disney's The Jungle Book and the CGI adaptation of the classic piece The Lion King. Both movies were critically acclaimed, and these movies became two of Jon's highest-grossing movies as a director.
Despite his success in directing, Jon Favreau didn't leave his acting career. He reprised his role as Happy Hogan in the Spider-Man trilogy, Avengers: Endgame, and lent his voice in Solo: A Star Wars Story.
No one deserves the title as a "multi-talented celebrity" other than Jon Favreau!
Jon Favreau's Allan's Aquarium Estate
Happy Hogan may live in a high-tech and high-security apartment, but Jon Favreau is more into aquariums.
The Rocky Marciano star purchased a historical retail space in Venice, Los Angeles; Allan's Aquarium. The aquarium was first opened in 1967, and it has served animal lovers' needs, from dog treats to exotic fish collections.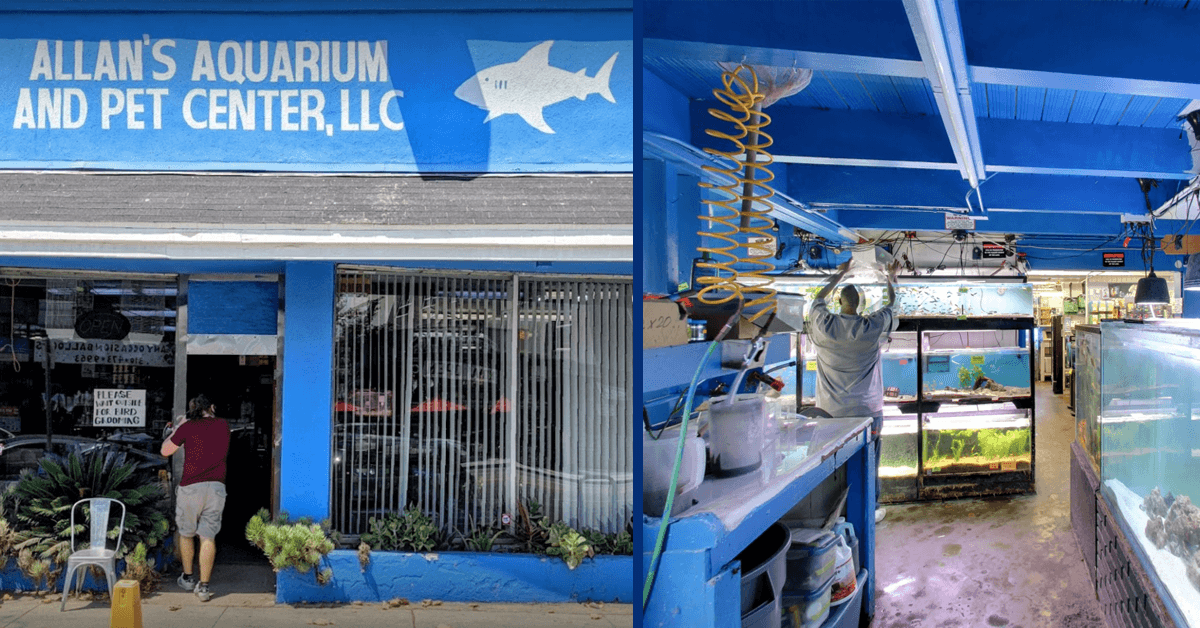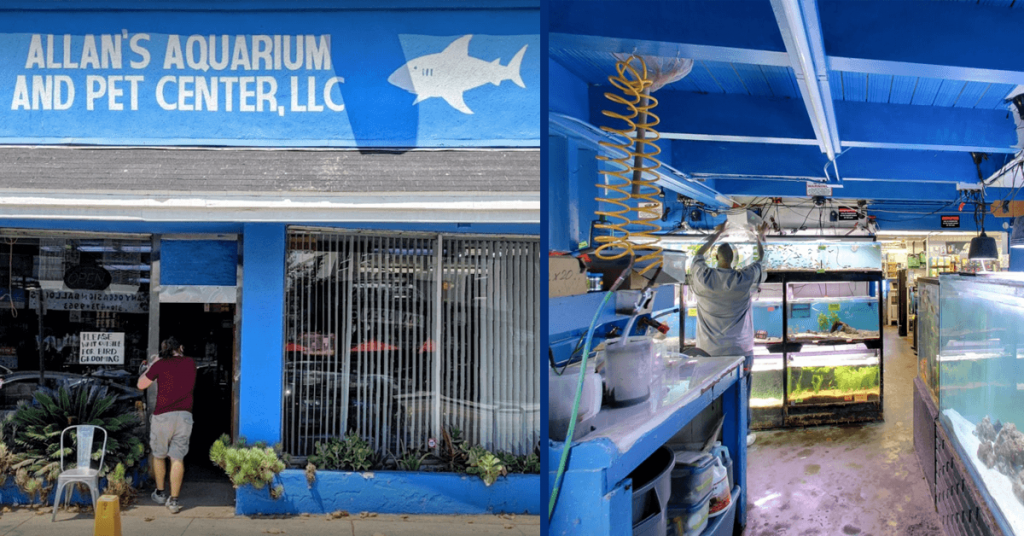 Besides the 1,700 square foot store, Jon also purchased a home adjacent to Allan's Aquarium. Jon spent about $5.25 million on the purchase.
The broker for the estate deal told The Hollywood Reporter that Jon decided to rebuild the space into his production company's HQ that won the original owner of Allan's Aquarium over.
"The seller wanted to work with someone who was going to preserve the structure rather than destroy it and build some large development, so it was a win-win for the neighborhood," he said to The Hollywood Reporter.
Why build a new space if you can renovate it, right, Jon?
What cars does Jon Favreau have?
When you hear about celebrities with jaw-dropping car collections, Jon Favreau probably isn't the first to cross your mind.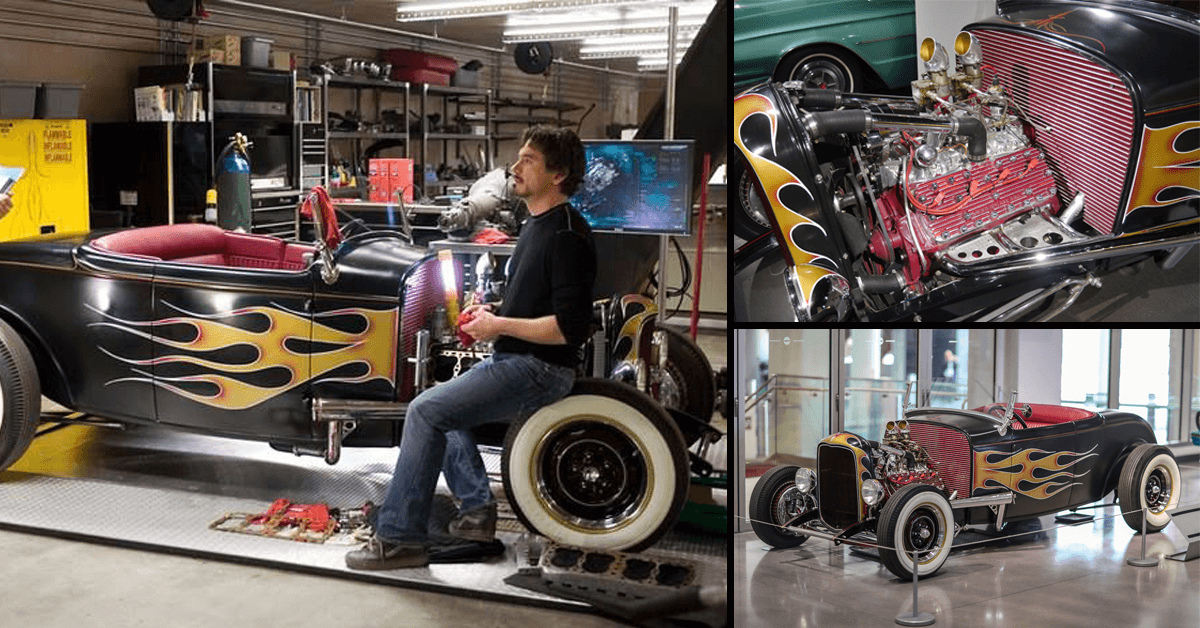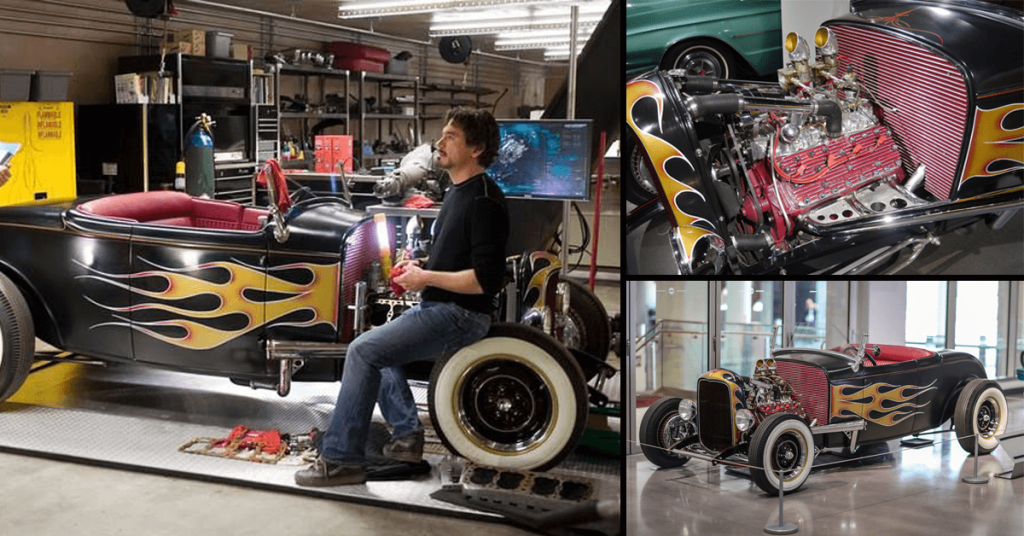 His first fast car is the 1932 Ford Flathead Roadster. This classic was part of the props used in the Iron Man movie. To be precise, the scene where Robert Downey Jr. 's Tony Stark was restoring a car.
Jon allowed the production team to use his car without knowing that the crew decided to remove several parts of his Ford so that the restoring scene looked more realistic.
The car, being a classic, is worth between $45,000 to $65,000.
The next luxurious car of Jon's is a Tesla Model S. He bought the car in 2007, after relentless convincing from Elon Musk himself.
"The Model S fulfills the desire for a luxury vehicle that a lot of people in Hollywood want," Jon gushes about his prized car to The Hollywood Reporter.
The Tesla Model S initially held the price of $57,400. However, as of 2022, the updated version of the same model is now on sale, starting from $89,990.
Jon Favreau's Golem Creations Company
As his reputation as a director, producer, and screenwriter solidified further, Jon Favreau decided to establish his own production company in 2018.
In an interview with The Hollywood Reporter, Jon Favreau explained the meaning behind Golem Creations.
"My company is called Golem Creations because the Golem could be used to protect the village, or you could lose control, and it rampages," he said. "Technology is that way. You have to make sure that you know why and how you are engaging technology," he added.
Golem Creations was the production company behind making the Disney+ TV series The Mandalorian. Jon and his company partnered up with the well-established Lucasfilm to ensure the maximum execution in the series production.
Much well wishes to Golem Creations! Who knows what kind of box-office hits they'll produce in the future, right?
Jon Favreau As an Angel Investor
While Jon Favreau spends his income on estate and cars, he acts as an angel investor for two different companies.
According to CrunchBase, Jon has been an investor for Munchery, a company that offers same-day food delivery services, since 2014.
Not only that, but Jon Favreau also invested $15 million since 2015 in Reserve, which is a restaurant technology company that aims to make every part of the dining experience better for both the restaurants and the diners.
From the type of companies he invested in, we can see how much Jon's love for technology is. Do you ever think that Tony Stark's interest might have rubbed on him a bit?
Where Does Jon Favreau Earn His Wealth?
People who don't know about Jon's career outside of his acting career might come as a surprise to know that the Chef star has a net worth of $200 million.
But, here's the thing: Jon Favreau doesn't only act!
He has directed numerous movies, and several of them became box-office hits. He has also worked as a producer, actor, or screenwriter in many other films.
Then, we shouldn't forget his investment in two different companies! With such a promising prospect that the companies are in, it's only a matter of time for his investment to come back to him with dozens of additional advantages!