Emily Osment Tattoo and Meaning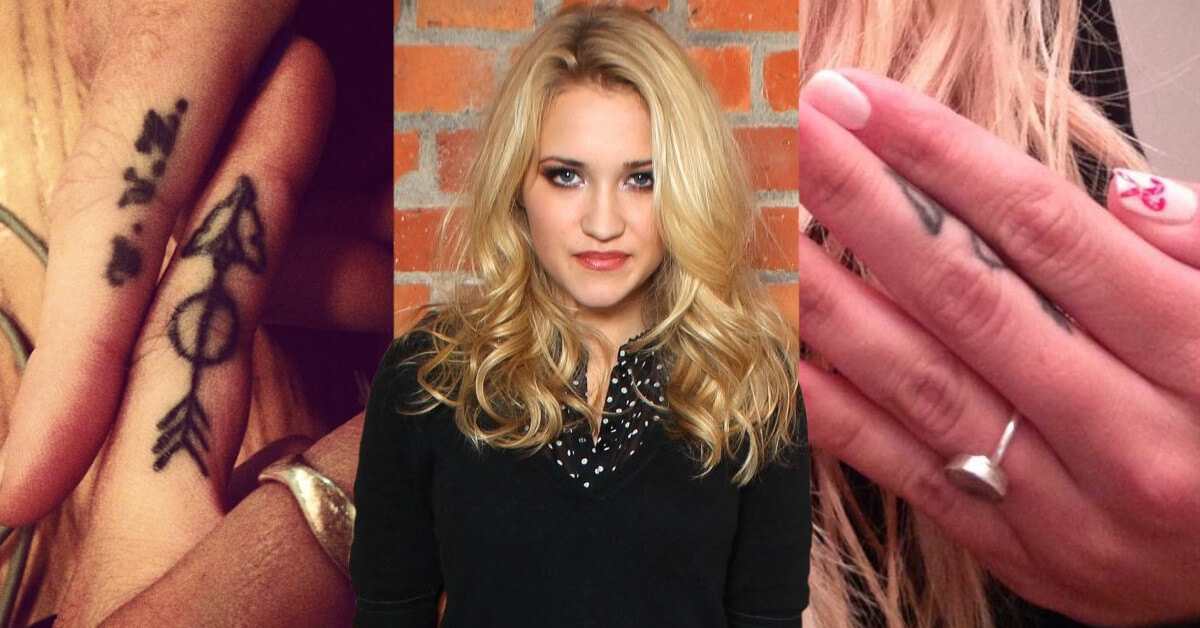 Emily Osment is an American actress and singer. She is known for her role as Gerti Giggles in Spy Kids films. She became popular after getting the role of Lilly Truscott in the Emmy Award-nominated Disney Channel sitcom, Hannah Montana.
In addition to acting, Emily participated in the voicing of various projects.
Emily Osment Tattoos
The actress from Hannah Montana actually has a single tattoo. She has a tattoo of an arrow along the side of her left middle finger.
In 2012, Emily Osment shared on her Instagram a photo of her matching tattoo with four other friends.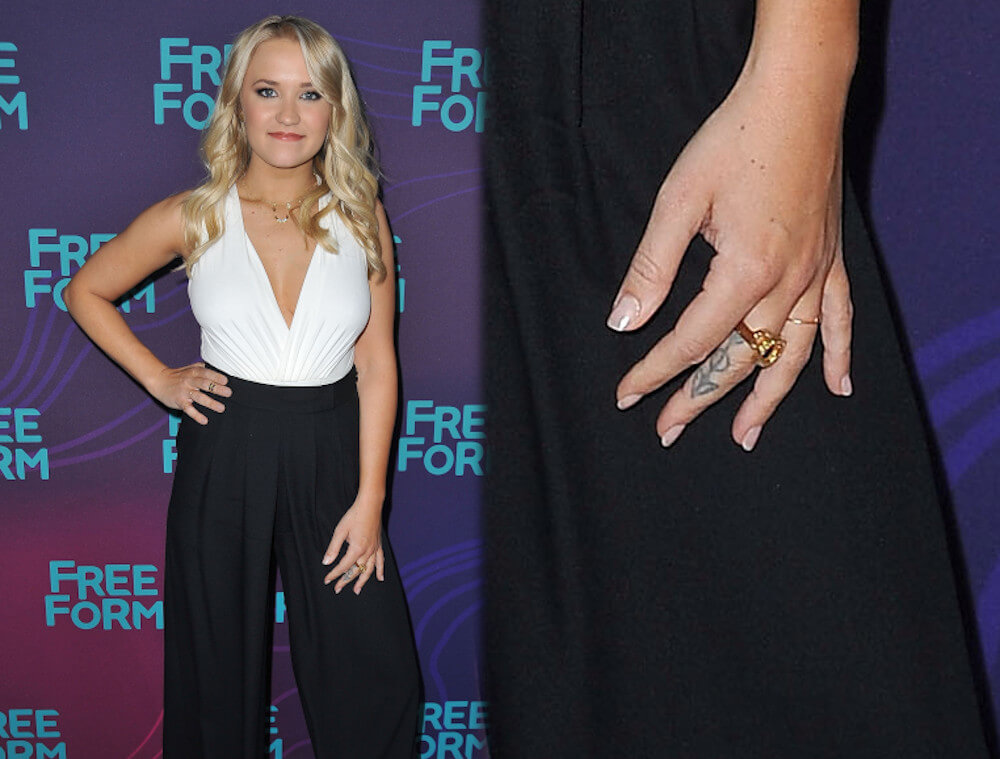 Who doesn't love temporary tattoos?
She also loves temporary tattoos, she had line-drawn "Love" on her bicep, sun shape on her arm, and a butterfly on her left foot.