What is Elle Fanning's Net Worth in 2023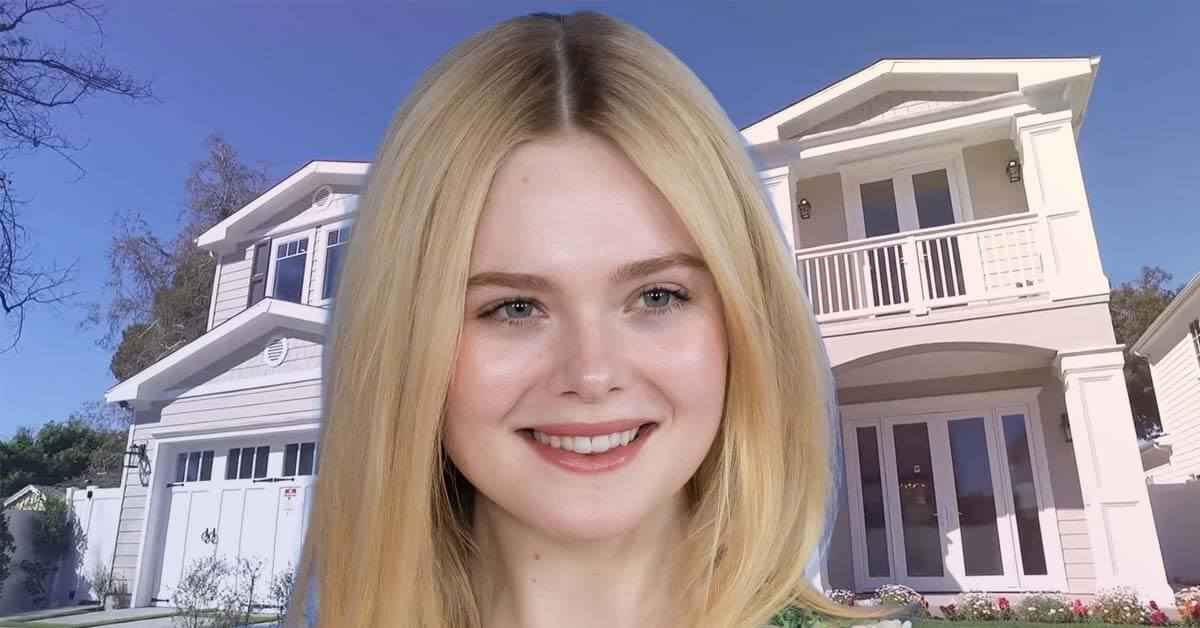 Elle Fanning sure has it all! She's beautiful, intelligent, talented, and charming. Since her debut appearance as the younger version of her real-life sister Dakota Fanning, Elle has been steadily cementing her name as one of the promising names in Hollywood.
How Much is Elle Fanning's Net Worth?
Pursuing her career since she was three, Elle Fanning has gathered a net worth of $6 million under her name! Combined with her sister Dakota's, the Fanning sisters are entitled to a net worth of $18 million!
A stellar accomplishment for someone so young, Elle is living proof that age isn't a barrier to success. At only 24 years old, she has an impressive array of acting credentials and remarkable wealth!
When Did Elle Fanning Start Acting?
Bearing a close resemblance to her big sister, Elle Fanning's first acting experience was to portray the younger version of Dakota's characters in Taken (TV Series) and I Am Sam. She later got her first independent role in the 2002 comedy Daddy Day Care.
Elle starred with her sister again in 2005, portraying the future granddaughter of Dakota's character in Charlotte's Web.
In 2006, she starred in sci-fi movies The Nines and Déjà vu. Elle continued her acting career by scoring her first leading role in the 2007 movie Reservation Road.
Elle was reunited with her on-screen parents in Babel, Brad Pitt and Cate Blanchett in The Curious Case of Benjamin Button.
For two consecutive years, Elle Fanning had the honor of performing in films helmed by the Coppolas. She began with Somewhere (2010) directed by Sofia Coppola and then proceeded to act in Twixt (2011) from Francis Ford Coppola's vision. Later that year, she joined Scarlett Johansson for We Bought a Zoo.
Elle Fanning gained international recognition for her role in Maleficent (2014) alongside Angelina Jolie.
2018 was Elle Fanning's busiest year, as she starred in multiple releases that year. She co-starred alongside Peter Dinklage in the post-apocalyptic movie I Think We're Alone Now. She also starred in Galveston and Teen Spirit.
In 2019, Elle Fanning delighted fans as she reprised her role of Princess Aurora in the highly-anticipated sequel Maleficent: Mistress of Evil. That year also got Elle to star opposite Timothée Chalamet and Selena Gomez in A Rainy Day in New York.
Her fame skyrocketed following her lead performance in the widely acclaimed 2020 adaptation of All the Bright Places.
Elle is garnering major attention for her work in the Hulu miniseries, The Girl from Plainville, and she's set to collaborate with her sister Dakota Fanning on a movie adaptation of The Nightingale.
Where Does Elle Fanning Live?
In 2003, Elle Fanning's parents purchased a 3,582-square-foot Studio City estate to facilitate their daughters' acting careers. The French country-style house was the family's primary residence until they sold it in 2017 for $2.85 million.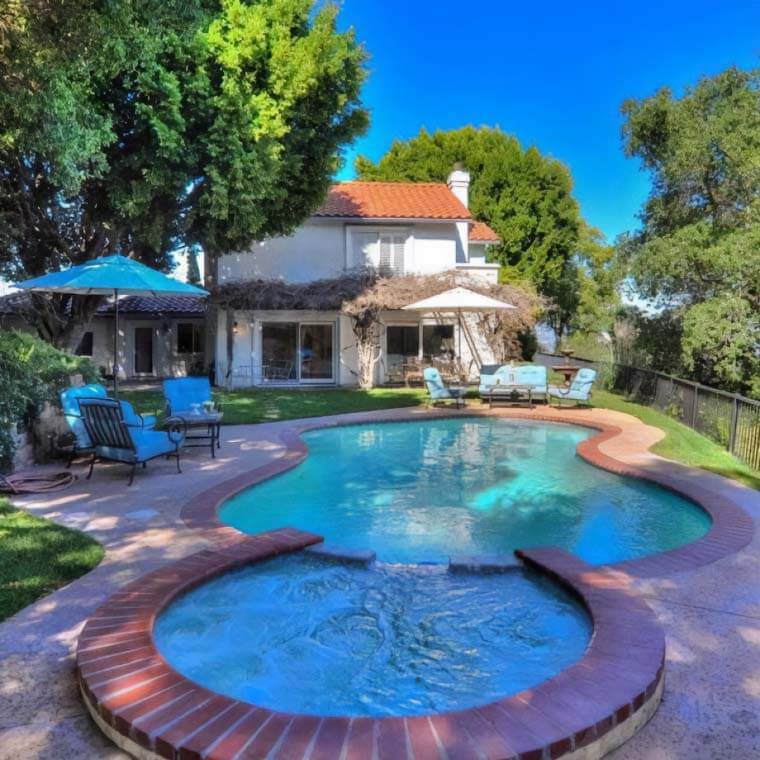 As they said goodbye to their beloved childhood home, Elle and Dakota determined that the best option for them was to split a place of their own. They purchased a 4,550-square-foot home in Valley Village and spent $2.3 million. However, it seems like living together didn't work well for the sisters because only three years later, they sold the house for $2.7 million!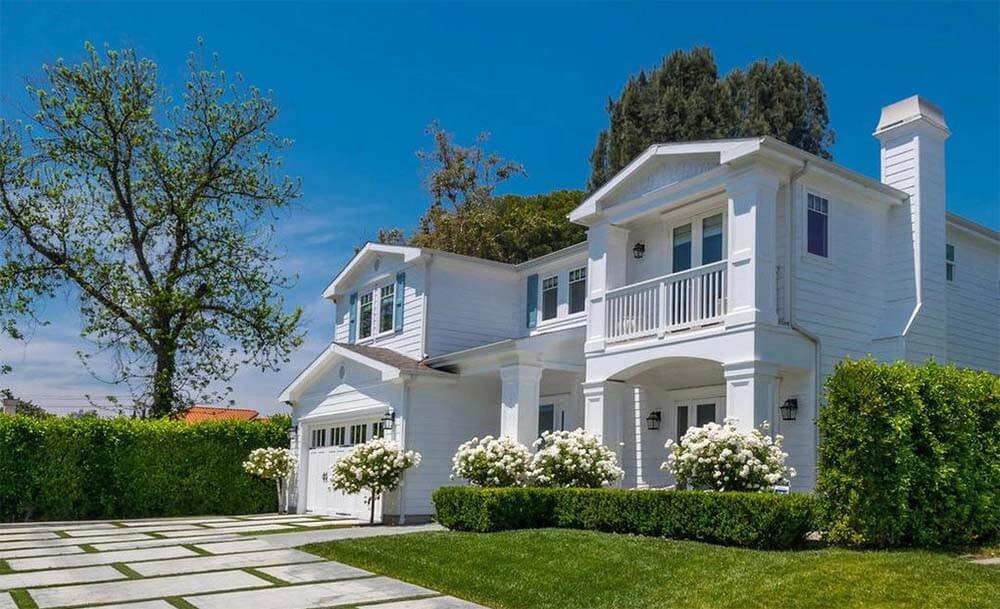 Dakota reportedly has been living in a $2.95 million Toluca Lake mansion ever since, but Elle remains mum on the location of her house.
What Does Elle Fanning Drive?
Although Elle Fanning is quite secretive about her house, she's more open about her car collections, at least! Elle owns a Land Rover Range Rover, which she bought for $60,000, a Chevrolet Suburban, which cost her $70,000, and a Porsche Macan, which boasts a price of $80,000. She also owns a $130,000 worth Cadillac Escalade.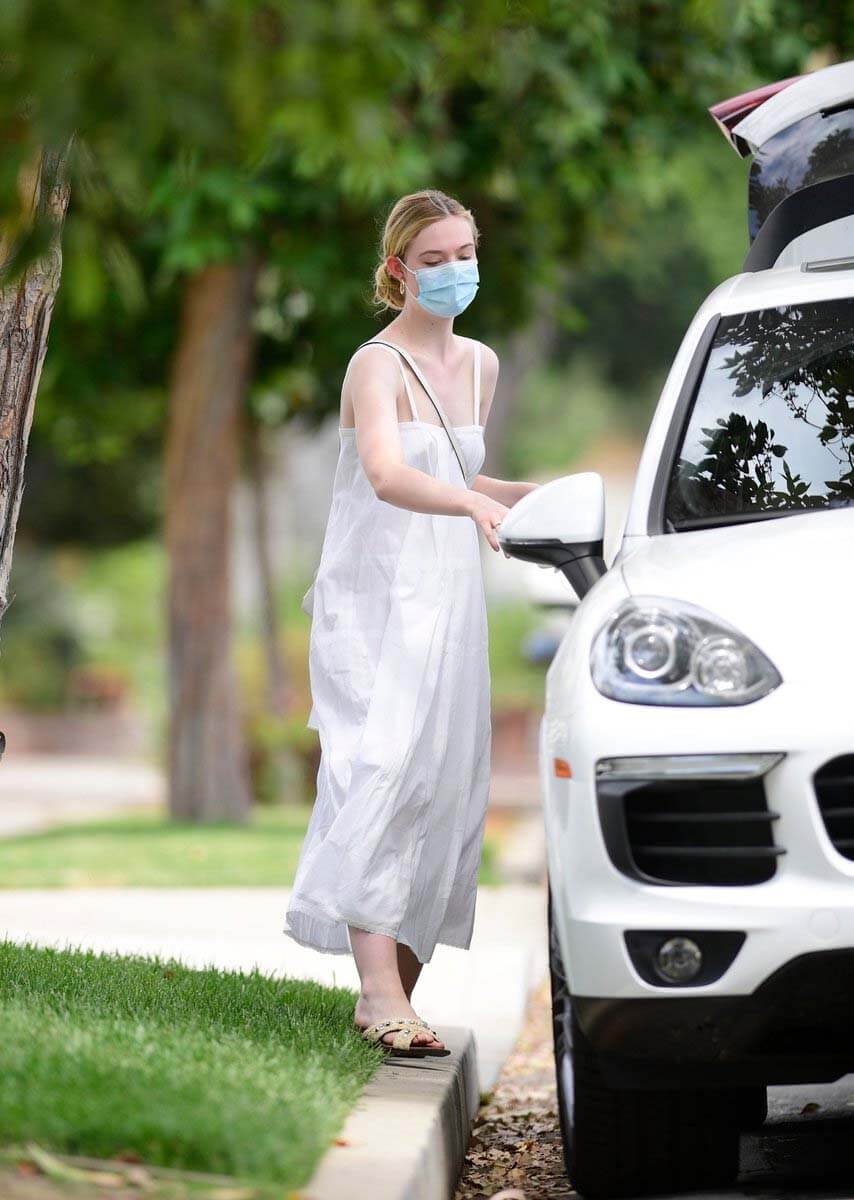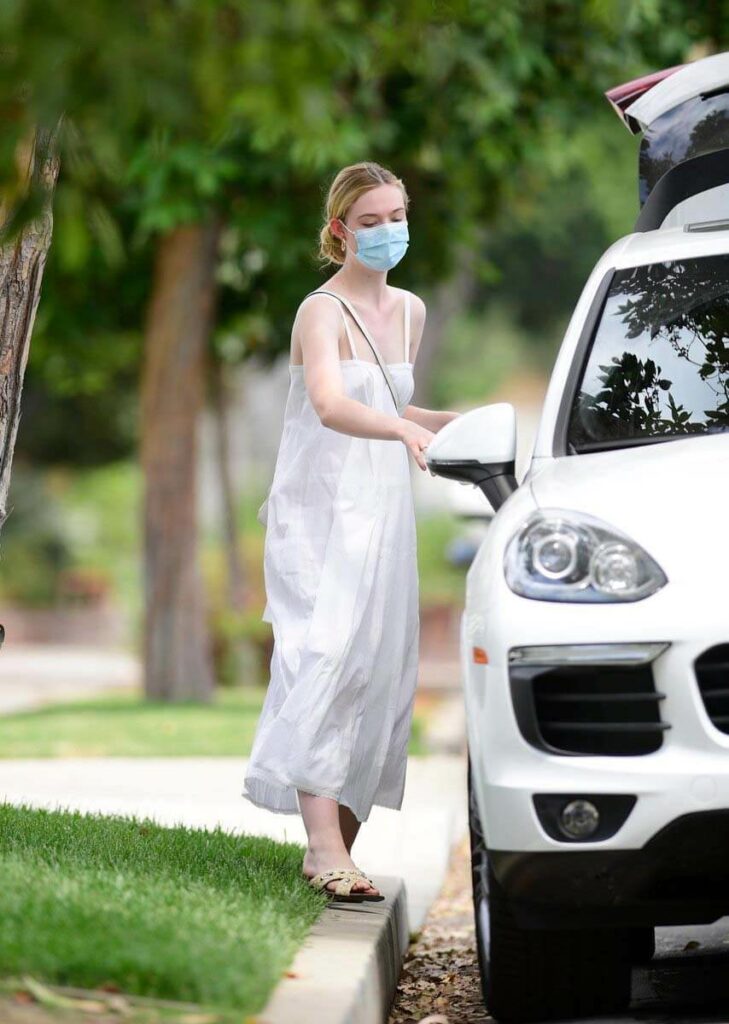 Is Elle Fanning An Entrepreneur?
In 2021, Elle Fanning and her sister Dakota launched a production company, Lewellen Pictures. This new venture has secured a first-look TV deal with MRC Television. With Elle as the executive producer and assisted by Dakota, Brittany Kahan Ward, and Mary Jane Skalski from Echo Lake Entertainment – this groundbreaking partnership will be sure to bring plenty of success in the future!
How Many Brands Does Elle Fanning Endorse?
In 2017, Elle Fanning was appointed as the new international spokesperson for L'Oreal Paris. In her Instagram account, Elle revealed that she's "beyond proud" to be one of the representations of "a company that celebrates women." Elle is the youngest ambassador of L'Oreal, which had already signed big names such as Deepika Padukone, Gong Li, Eva Longoria, and Barbara Palvin.
In 2022, Elle Fanning became the new brand ambassador for Paco Rabanne. With her new position, Elle will promote the brand's new feminine fragrance, Fame. In a statement, Paco Rabanne's vice president revealed that Elle Fanning's appointment as the new brand ambassador is because she "embodies the very essence of Paco Rabanne's ultramodern femininity."
How Much Does Elle Fanning Earn?
From one of her earlier movies, Somewhere, Elle Fanning earned a paycheck of $125,000. A considerable amount if you consider that she was barely a twelve-year-old then! She received a significant pay raise after starring in Super 8, with a $1.5 million salary under her name.
Summary
Elle Fanning is a prominent American actress, best known for her lead roles in films such as Maleficent and A Rainy Day in New York. She also played a major role in the 2020 adaptation of All the Bright Places.
Elle Fanning net worth is estimated to be around $6 million. Despite her young age, Elle has already amassed quite the fortune thanks to her successful movie and endorsement deals. She's become a fan-favourite in Hollywood, making her one of the most sought-after actresses in the business.