Vinny Guadagnino Girlfriend: Is He Dating Anyone?
As a popular TV personality, Vinny Guadagnino's personal life is one of the things that many people are curious about!
After starring in the reality show Jersey Shore, he rose to fame, where he shared several flirty moments and dating rumors with his housemates.
In fact, Vinny Guadagnino is quite a ladies' man, having a long track record of dating and ex-girlfriends! So, who is Vinny currently dating?
Does Vinny Guadagnino Have A Girlfriend?
While it's still unclear whether or not they're official, Vinny Guadgnino has been rumored to be dating Gabby Windey since mid-2022.
The rumors spread shortly after Gabby called off the engagement with her former fiancé and began to exchange flirty comments with Vinny soon after.
Gabby once posted a picture of her holding a bouquet on her Instagram, to which Vinny later commented that he "will get pink next time."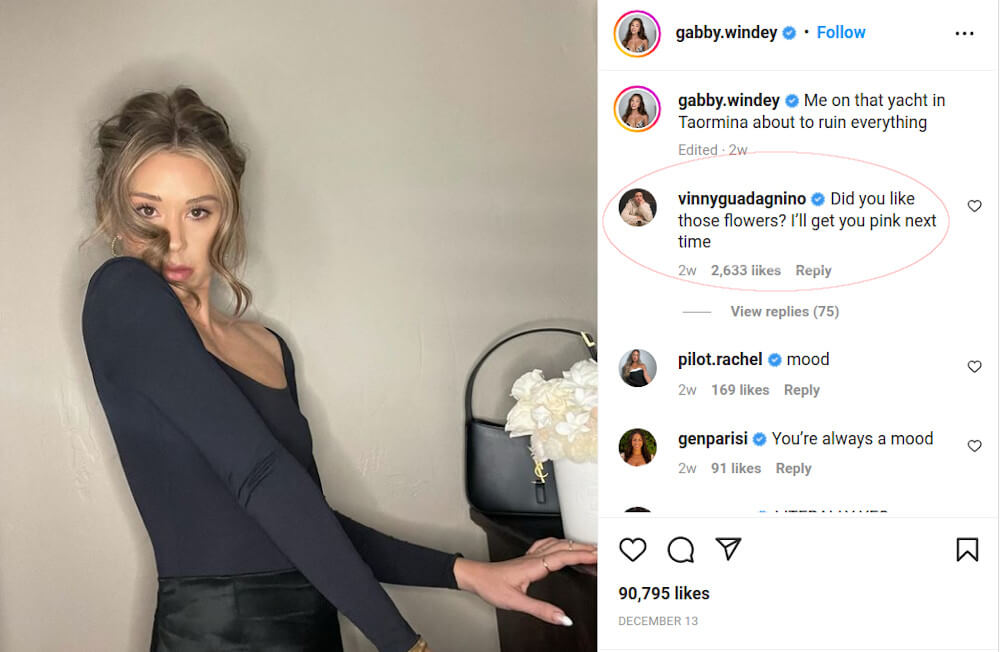 In another post, Vinny even referred to Gabby as his "baby mamma," to which Gabby replied by calling Vinny her "main man."
Yep, fans are highly suspicious!
While Vinny preferred to remain silent and not address the relationship rumors, Gabby once told E! News that "the dating door is open" and "Vinny is just the most vocal."
Why Did Vinny Guadagnino Split from Ex-Girlfriend Akielia Rucker?
2022 may be when Vinny Guadagnino is actively seeking love, as shortly before his involvement with Gabby Windey, he dated Akielia Rucker briefly.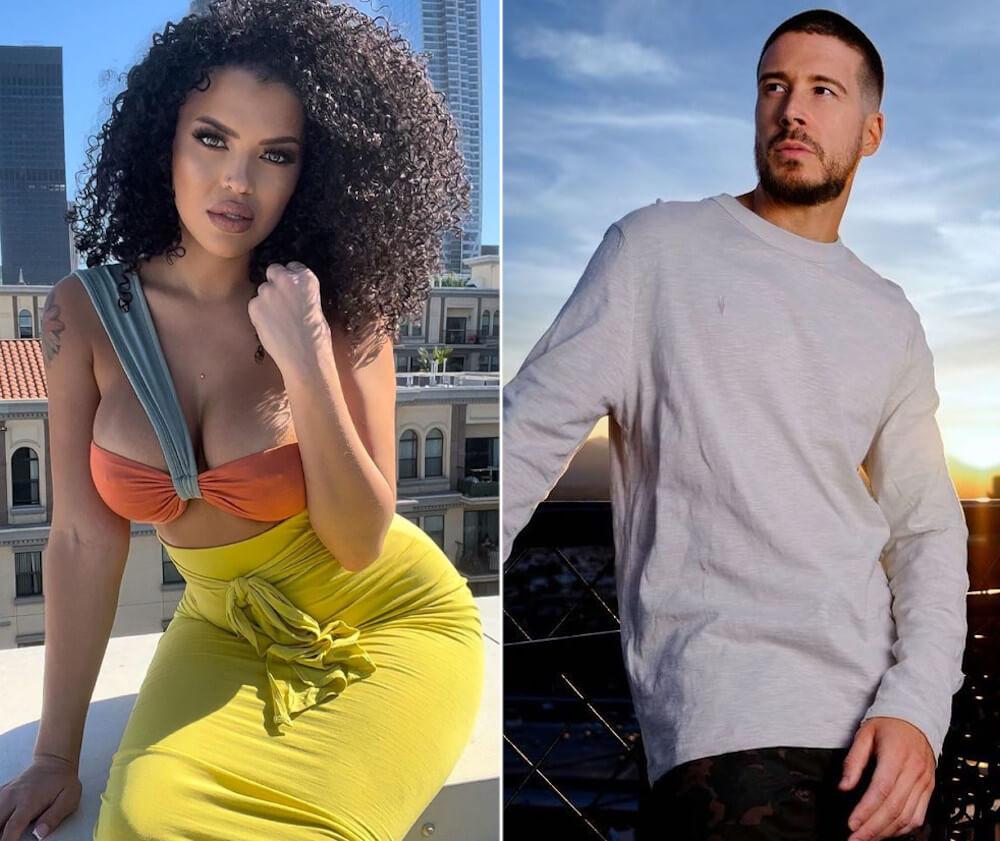 The former pair met while starring in the third season of Double Shot at Love. While Vinny chose Akielia at the end of the season and admitted that they remained together after the show, their relationship didn't mean to last.
"We are no longer together," Vinny told during the promotional interviews for Jersey Shore. "Outside of that Double Shot at Love house, things are a little different," he continued.
Vinny later added that Akielia and him "were better off as friends."
Angelina Pivarnick Used to Be Vinny Guadagnino's Rumored Girlfriend
Vinny Guadagnino sure knows how to charm ladies! He has been rumored to be dating some of his Jersey Shore housemates, including Nicole Polizzi and Ramona Nitu.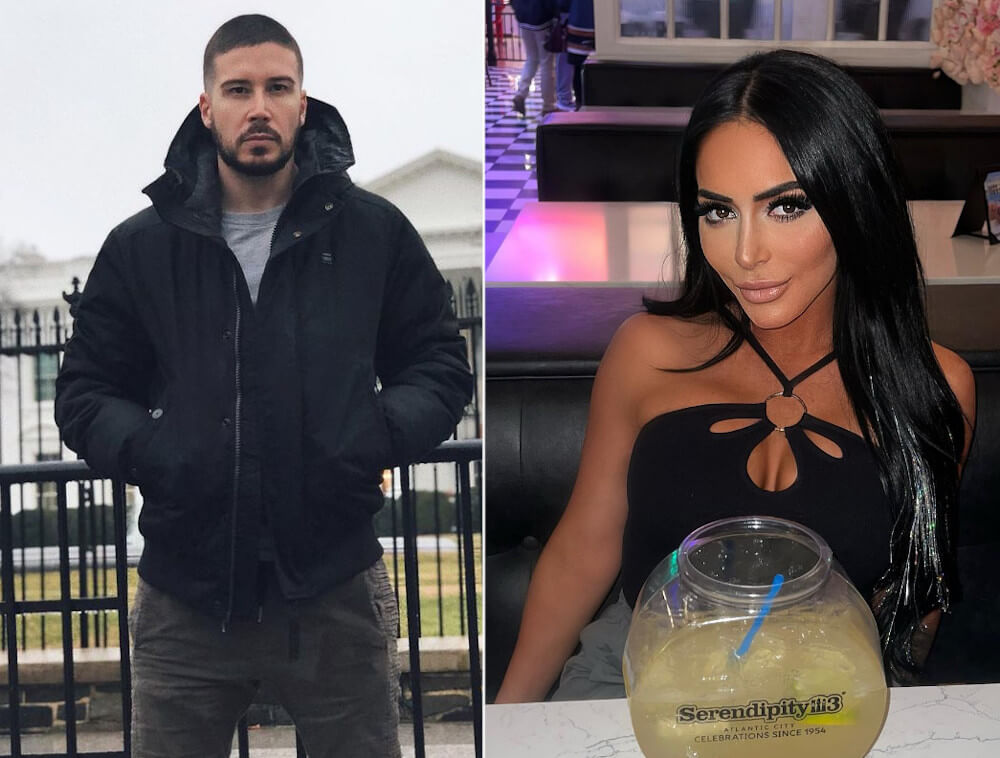 While these rumors remained unproven, something about his rumors with Angelina Pivarnick unnerves Vinny!
According to Us Weekly, the TV personality claimed that he "would rather jump off" from the 18th floor than "entertain" the rumors. Vinny also stated that he has zero "romantic attraction toward Angelina."
When Did Vinny Guadagnino Begin Dating Elicea Shyann?
Besides his fellow Jersey Shore castmates and other TV personalities, Vinny Guadagnino once dated an Instagram model, Elicea Shyann, back in 2017.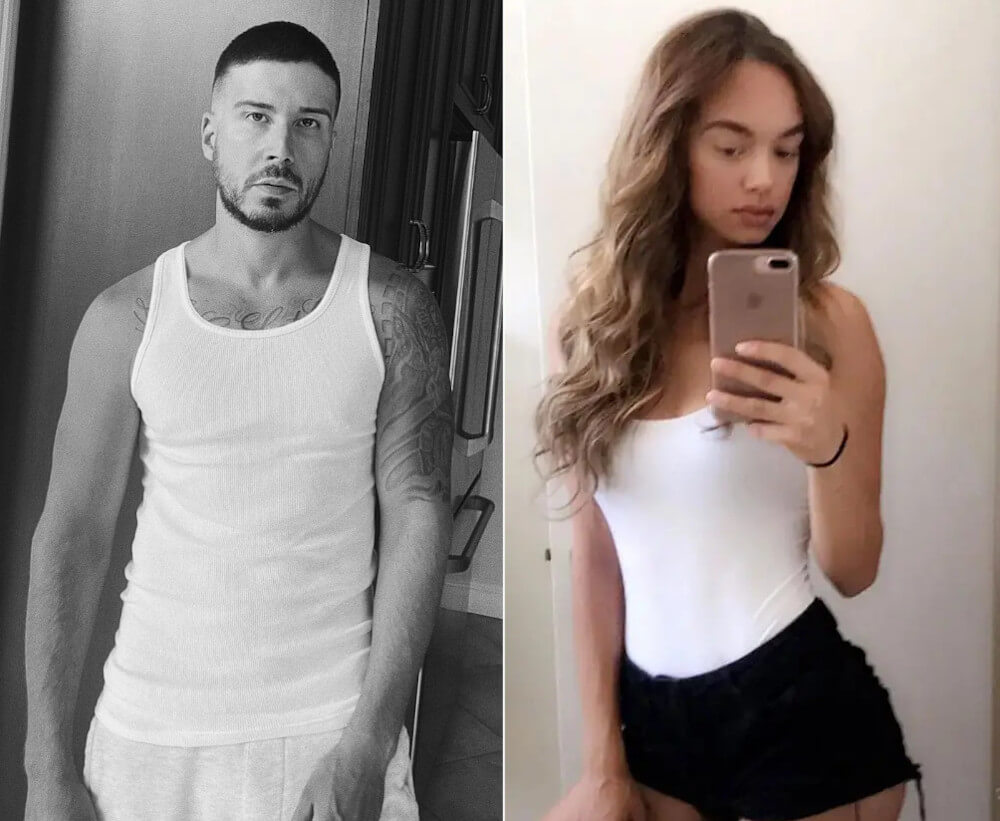 Their relationship lasted more or less a year, which is pretty long in Vinny's books!
However, they split shortly after an episode of Jersey Shore: Family Vacation was aired, in which Vinny flirted with multiple women.
While neither Vinny nor Elicea revealed the reason behind the split, fans were convinced that it was because Vinny cheated on her with other ladies from the Jersey Shore spin-off.
Fans' suspicions were proven true as Elicea took on her social media and ranted about the "humiliation" of Vinny's action and how "everyone lives for the drama."