Hayden Summerall Girlfriend: Who He's Dating Right Now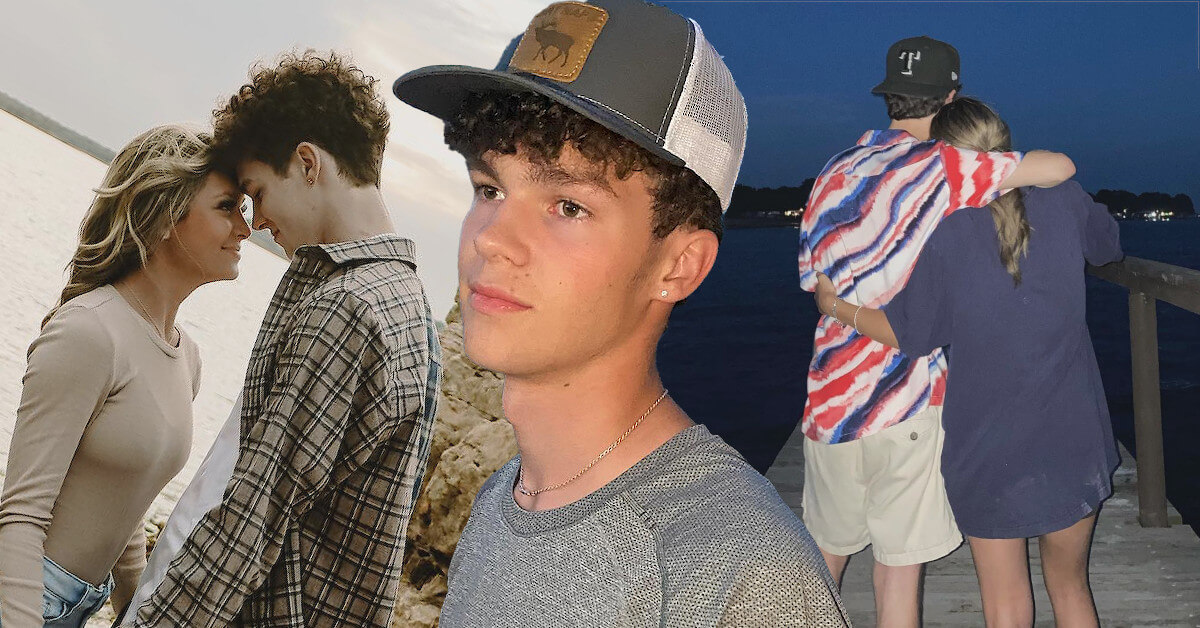 Born in 2005, Hayden Summerall has established his career as a successful young social media star!
Despite his tender age, Hayden Summerall has built quite a dating portfolio! Nothing escapes the public's prying eyes, from his fashion to his personal opinions and romantic life!
Being a famous star like Hayden makes him the center of attention.
Is Hayden Summerall Currently Dating Anyone?
Hayden Summerall is in a happy relationship with his long-time girlfriend, Ashlee Nicole Molck. The pair started going out for the first time in June.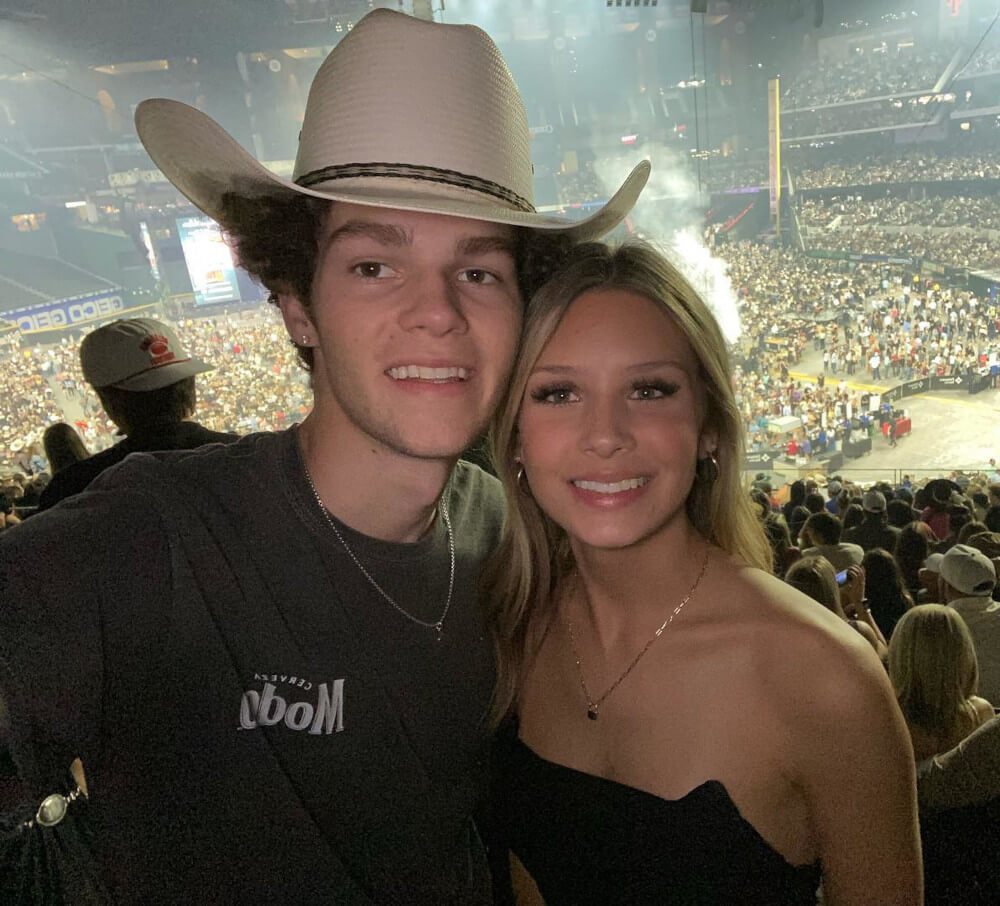 However, Hayden first made their relationship Instagram official by posting a cute picture of them embracing while watching Cody Johnson's concert.
It took quite a while for fans to find out who the lucky lady was, considering Hayden didn't tag her in the picture. It turns out his new girlfriend is a non-celebrity, and fans had to suppress their disappointment knowing that Ashlee's Instagram account was in private mode!
Hayden and Ashlee seem close to each other's families, as Hayden once shared a picture of them celebrating Thanksgiving with his family.
Later, in June, Hayden posted a sweet tribute to celebrate their first anniversary, which also happened to be the first time he tagged Ashlee in the pictures! In the caption, Hayden also declared that there's "not a single person" he'd rather spend the time with other than Ashlee.
As of 2023, Hayden and Ashlee are still going strong and enjoying their young lives to the fullest!
Did Hayden Summerall Date Sharlize True?
Fans can't get enough of Hayden Summerall's romantic life! In 2021, fans suspected that the young star was dating TikTok star Sharlize True after the pair posted a short video of them skating together in a parking lot.
Hayden also took to his Instagram account to share several snaps of them in the middle of their skating lesson.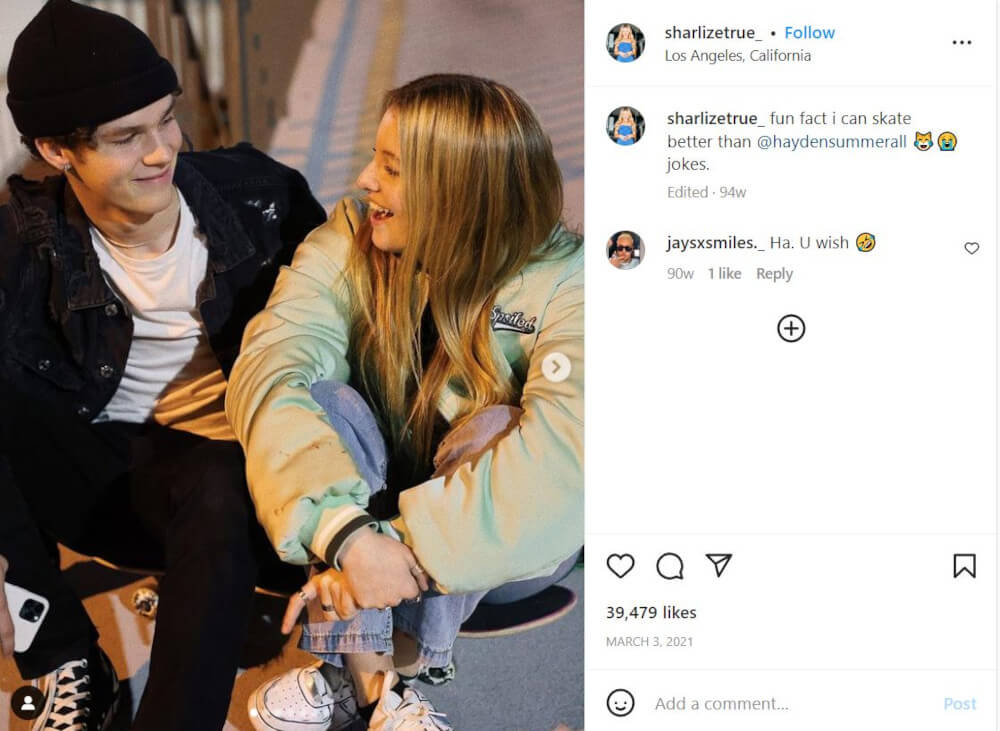 Although their relationship seemed new, Hayden and Sharlize have known each other for a long time! The pair started as friends, and Sharlize even attended Hayden's star-studded 13th birthday celebration in 2018.
Were Hayden Summerall and Bella Faith Dating?
Shortly before he was linked with Sharlize True, Hayden Summerall was rumored to be dating young Instagram personality, Bella Faith.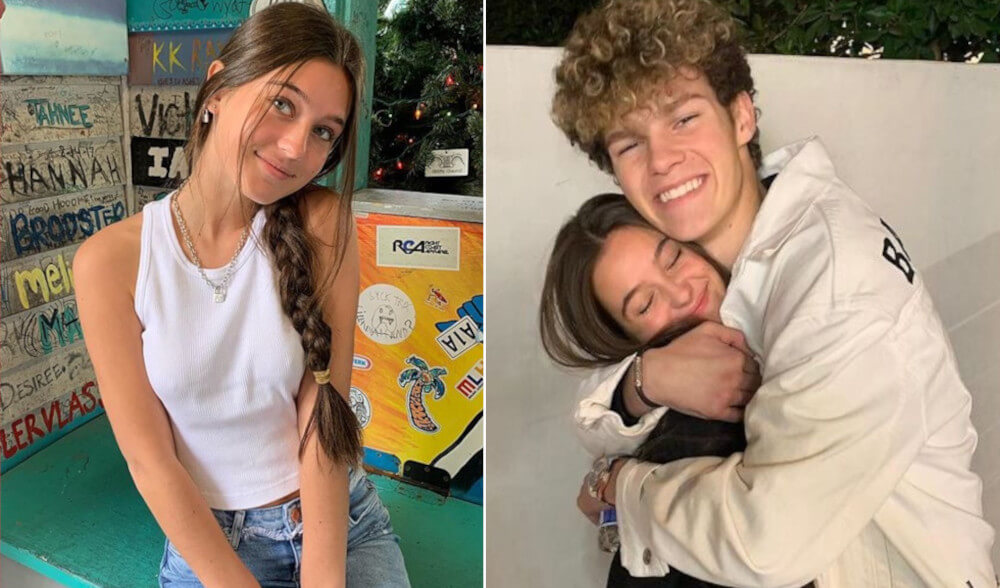 The rumors surfaced after fans noted the frequent appearance of Hayden on Bella's Instagram posts.
Hayden also shared several pictures of his vacations with Bella and some of their mutual friends, and fans couldn't help but see how touchy Hayden and Bella were!
Despite the floating rumors, Hayden and Bella opted to stay silent and not acknowledge the rumors. Hayden was soon seen spending more and more time with a new lady, Sharlize True.
Did Hayden Summerall Cheat on Ex-Girlfriend Jules LeBlanc?
Among the long list of Hayden Summerall's girlfriends, Jules LeBlanc (or Annie LeBlanc, whichever you prefer) is the fan's favorite!
The former flame has been known as close friends for years, and they even did a song cover of Little Do You Know that launched them into superstardom.
Hayden and Jules have been publicly gushing over each other multiple times. In 2017, Hayden took to his Instagram to promote Jules' music video, claiming she "is so much better than Ordinary."
Fans started to ship them harder and even coined the term "Hannie" to refer to the couple after Hayden and Jules starred in the hit show Chicken Girls. In the series, their characters end up dating, so many fans are convinced they're dating in real life!
However, in 2018, Hayden Summerall was accused of cheating on Jules with the Dance Moms star, Kenzie Ziegler. This accusation sparked after a Snapchat video in which Hayden told Kenzie that he loved her surfaced.
Hayden later posted a picture on Instagram, stating that "everyone just assumes" that he's dating someone, while the fact remains that he isn't dating anyone.
To prove it, Jules LeBlanc started dating Asher Angel, while Summerall was again caught in a dating rumor with Bella Faith.
Hayden Summerall Was Rumored to Be Dating Kenzie Ziegler
Hayden Summerall and Kenzie Ziegler's relationship started quite messy, to say the least. Their relationship was outed shortly after a Snapchat video surfaced. In the video, Hayden was caught declaring his love to Kenzie.
While Kenzie later claimed that the video "was taken out of context," as per the Distractify report, the video surfaced in the middle of Hayden's rumored relationship with Jules LeBlanc, making fans accuse him of being unfaithful.
Both Hayden and Kenzie later denied that they were dating, claiming that they were just friends.
The rumors gained more attention after Hayden and Kenzie were spotted making out at a party! However, neither party addresses the rumors, so it remains unknown whether it was really them or their look-alikes!