Taylor Momsen Boyfriend: Answer To All The Speculations & Rumors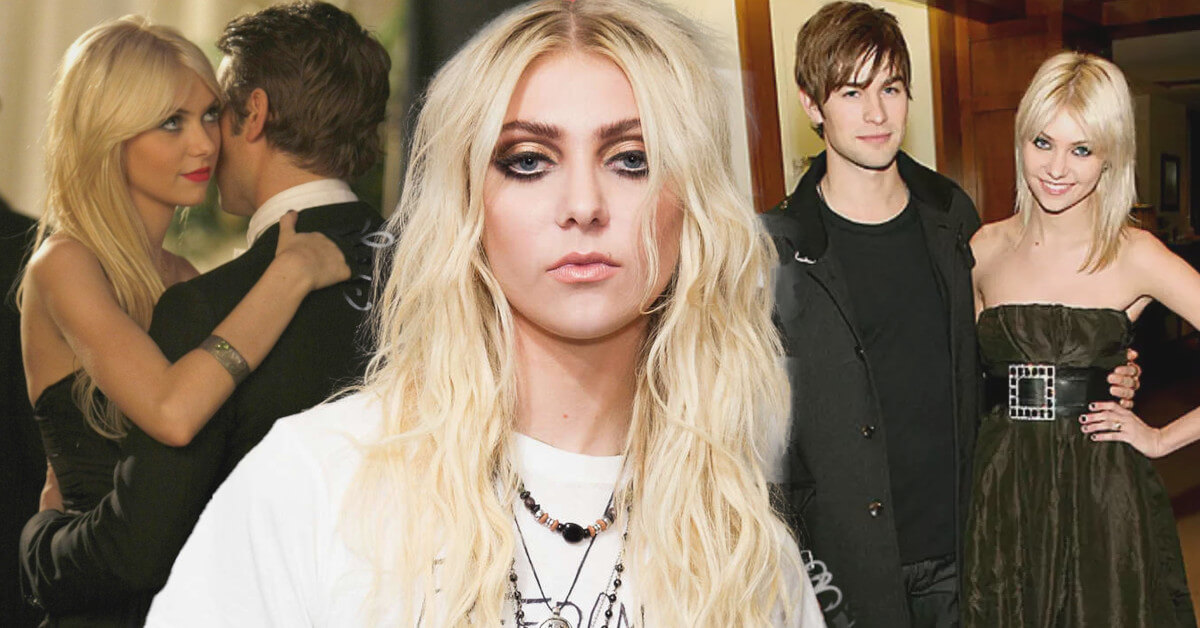 Taylor Momsen was linked to several men during the peak of her acting career from 2007 to late 2009. Since Taylor started her career as the lead vocalist of Pretty Reckless, the news about her love life fizzled out.
Since she changed her career, Taylor might want to put her relationship to herself, but digging deeper into the men she used to date back then is still exciting.
Does Taylor Momsen Have a Boyfriend now?
Taylor Momsen has a solid reason for keeping her romance private, though. Besides focusing more on her career as a musician, she also stated that she was used to being alone, and she always found comfort that way.
"In a way, it feels like an extension of what I was already doing. I'm used to being alone, and I'm good with it," Taylor stated in her interview with People.
Not only that, Taylor had always dreamed of reaching greater heights in music, which kept her away from relationships and finding a boyfriend.
However, as we've mentioned earlier, Taylor used to have several relationship rumors. Without further ado, let's get into Taylor Momsen's past relationships.
Taylor Momsen and Jack Osbourne Had Many Things in Common
Taylor's last romantic news happened in 2010 when she was rumored to date Jack Osbourne. He's best known as the heavy metal singer's son, Ozzy Osbourne. That's why his last name might be familiar to you.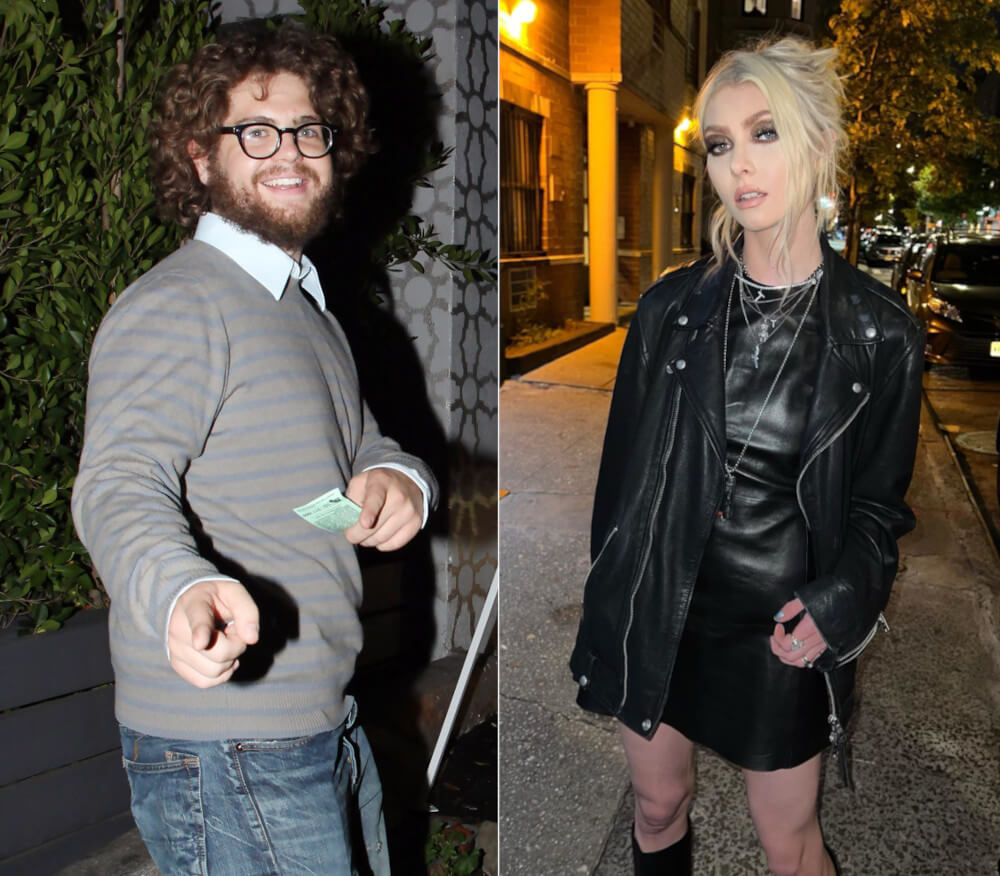 However, being a famous person's son isn't Jack's only achievement. He's also a famous English media personality who starred on MTV's reality series, The Osbournes.
His rumor with Taylor started circling in October 2010.
According to some sources, Jack and Taylor's relationship didn't develop into something more serious. They were hanging out together for a while, and the pair found many things in common.
Taylor has never been the kind of girl who has focused so much on relationships since more than a decade ago.
Well, it was a normal stage for someone who reached the peak of her career at a very young age. And look at Taylor Momsen now! Focusing on her career is a wise decision that she has made.
Taylor Momsen and Natt Weller Acted Like a Couple at a Music Festival
Before the news of Taylor and Jack Osbourne arose, Taylor was rumored to date Paul Weller's son, Natt Weller. The rumor started spreading in the same year when she was seen hanging out with Jack Osbourne.
Natt and Taylor were spotted together when the two attended London's Wireless festival. Taylor played at the festival with The Pretty Reckless, and the pair were comfortable in each other's company backstage.
Natt and Taylor also had many things in common. Some of the witnesses in the same place gave their statements in an interview with Glamour Magazine UK.
"They [Natt Weller and Taylor Momsen] are well-matched given their joint love of black eyeliner."
However, Taylor's romance with Natt also lasted for a brief moment. Besides their PDA at London's Wireless Festival, we hadn't seen more of their moments together.
We already know why, though: it's Taylor Momsen that we're talking about.
Did Skandar Keynes Ever Date Taylor Momsen?
Moving on from Taylor's two short relationships, she was also rumored to date the Narnia star Skandar Keynes. Taylor has good taste in men, indeed.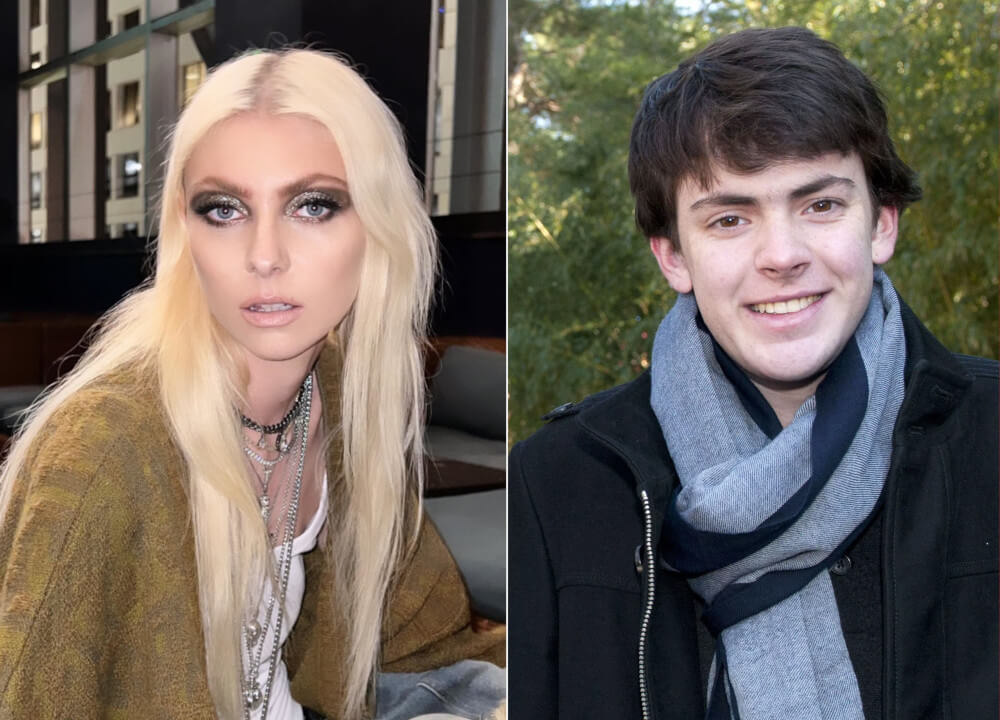 Skandar and Taylor were rumored to be dating in 2008 after Skandar broke up with We Need to Talk About Kevin actress Rebecca Swinton.
Many media confirmed that Skandar and Taylor were indeed an item. But, of course, neither of them confirmed nor denied the rumor. The news also lasted less than a year, and the two did a good job staying under the radar.
However, the truth about whether Skandar and Taylor were dating remains a mystery until now. Since the two had never spoken about it publicly, it's hard to confirm anything.
Taylor Momsen and Chace Crawford's Romance Off-Screen
We already mentioned three famous men who entered Taylor Momsen's life. We know you're not satisfied because none of them was an official relationship.
But don't give up, dear readers, because we still have one more name on the list.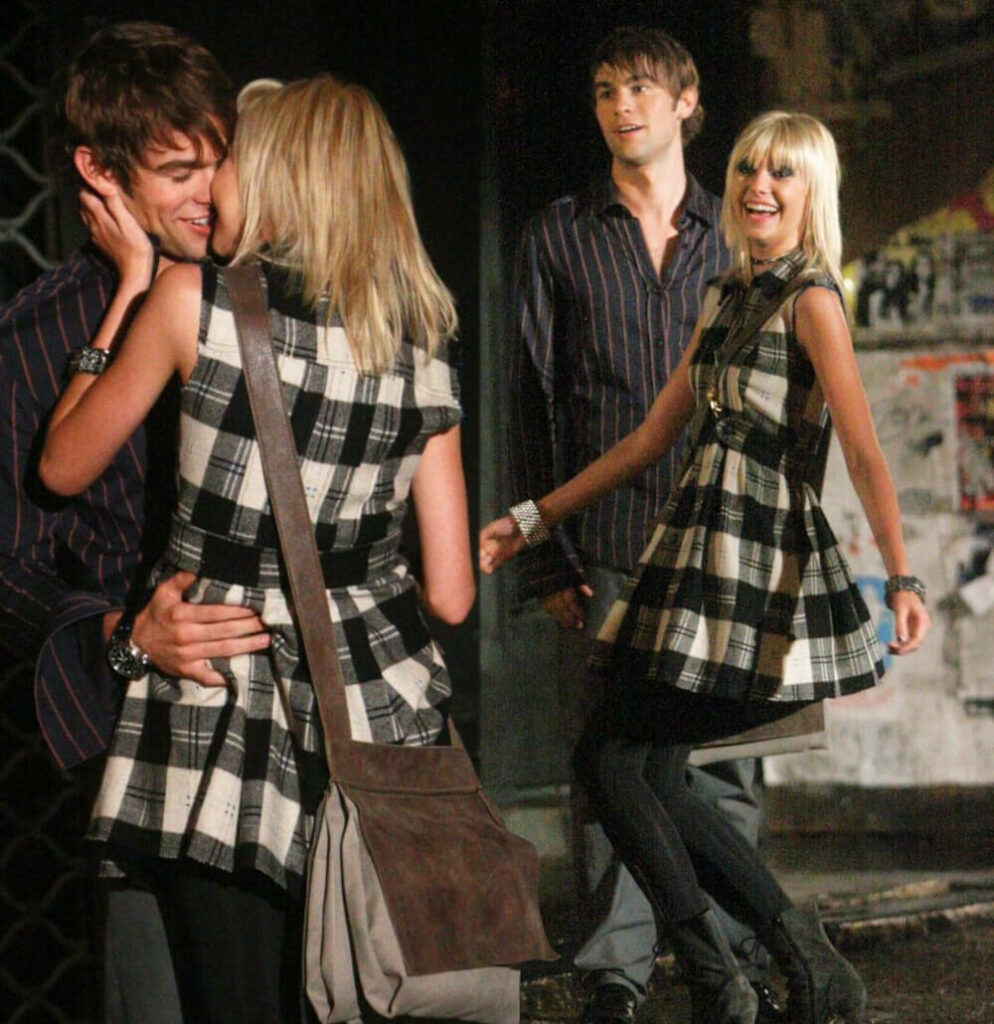 And we save the best for the last. The man is Taylor's co star in Gossip Girl, Chase Crawford. Yes, the man with beautiful blue eyes and many talents.
Of course, the rumor happened when the two were still working on the series.
Chase and Taylor starred as love interests as well in the series. Do you remember the iconic couple – Jenny Humphrey and Nate Archibald – in Gossip Girl? Yes, that was them! And we're dying to know whether their relationship also happened in real life.
Just like Taylor's other unofficial relationship, Chase and Taylor ended similarly. Rumor had it the two were hooking up in December 2008, and nothing serious was going on from there.
A reliable source told that they saw Taylor and Chace kiss at their cast holiday party.
However, this situation was different because she bothered to deny the rumor for the first time in her life and actually spoke to the media.
"It's great because we're going to set, and we're all good friends. And, you know, rumors are rumors," Taylor said to the OK! Magazine in March 2009.
So, after knowing all the men in Taylor Momsen's life, it's safe to say that Taylor has never been in a long-term and official relationship that we know of.
Maybe she dated someone secretly, and we're sure she'll continue to do so.