'The Superman and Lois' star Tyler Hoechlin Dating History
Tyler Hoechlin is not your typical Hollywood actor. Tyler started his career very early before receiving his first spotlight when he appeared in the 2002 film "Road to Perdition" as Michael Sullivan Jr.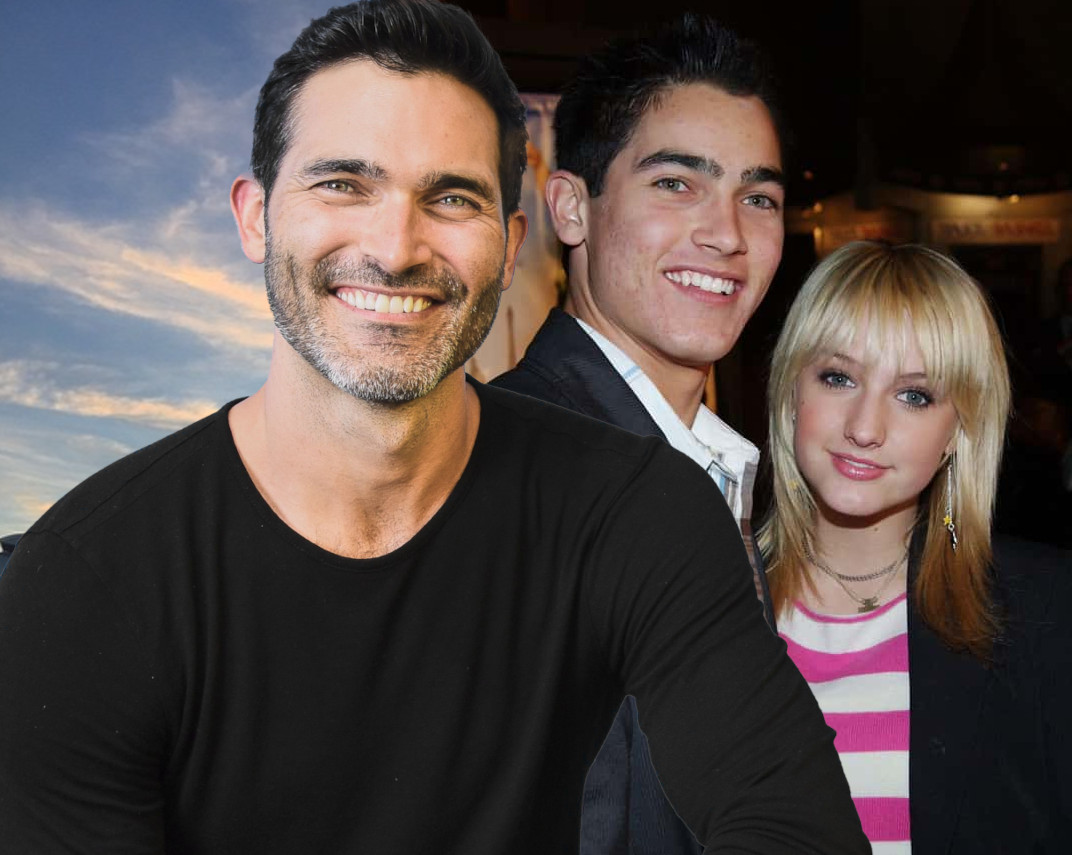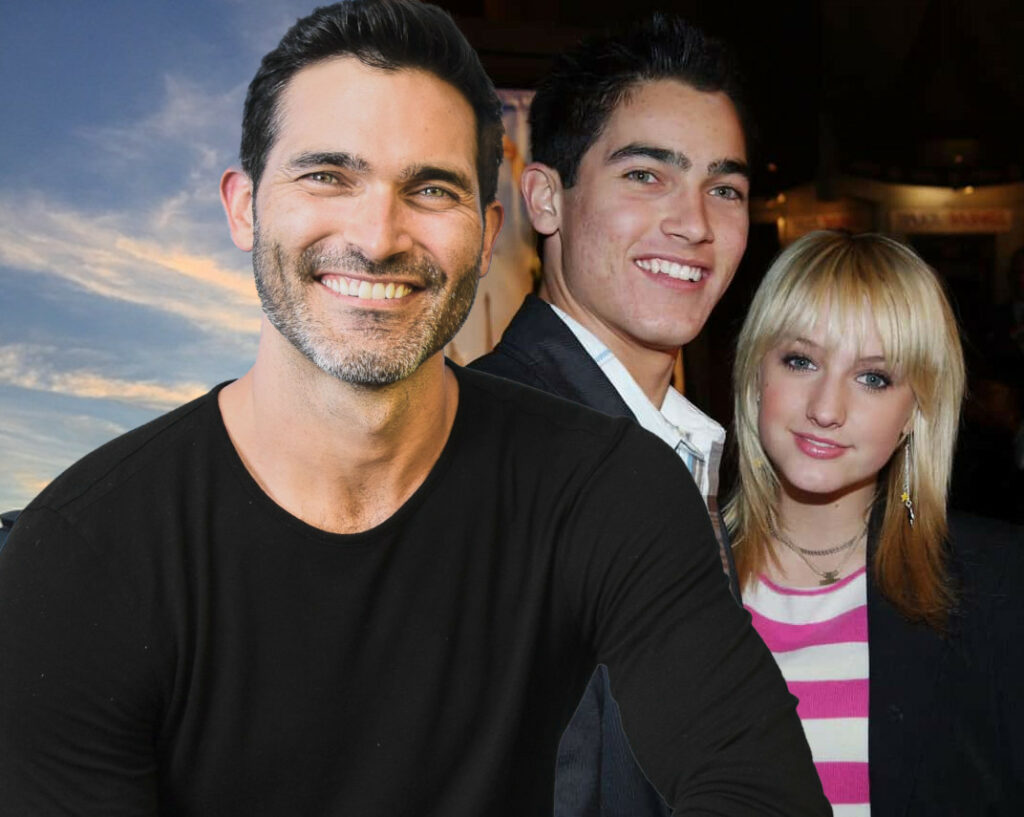 Other than his abilities on the stage, Tyler Hoechlin is also famous for his exes throughout the years.
Let us start with the first woman who dated Tyler Hoechlin. In 2003, Tyler appeared in the "7th Heaven" TV series, which aired until 2007. A year later, Tyler's name emerged when some reports said that Tyler and Ashlee Simpson were dating each other. It was not a coincidence that Ashlee and Tyler worked together in the series mentioned previously. 
The rumors received confirmation when Tyler and Ashlee appeared together in the 2004 Los Angeles Eurotrip Premiere in Hollywood. Sadly, we did not know what happened afterward since Tyler and Ashlee didn't spill anything to the media. However, we did know that Tyler and Ashlee couldn't hold their relationship much longer. 
The news reached the lull state a year after some reports reported that Tyler and Ashlee Simpson chose to part ways. Mainly when, in 2005, Tyler Hoechlin chose to date Mackenzie Rosman. 
Has Tyler Hoechlin found his solace in Mackenzie Rosman?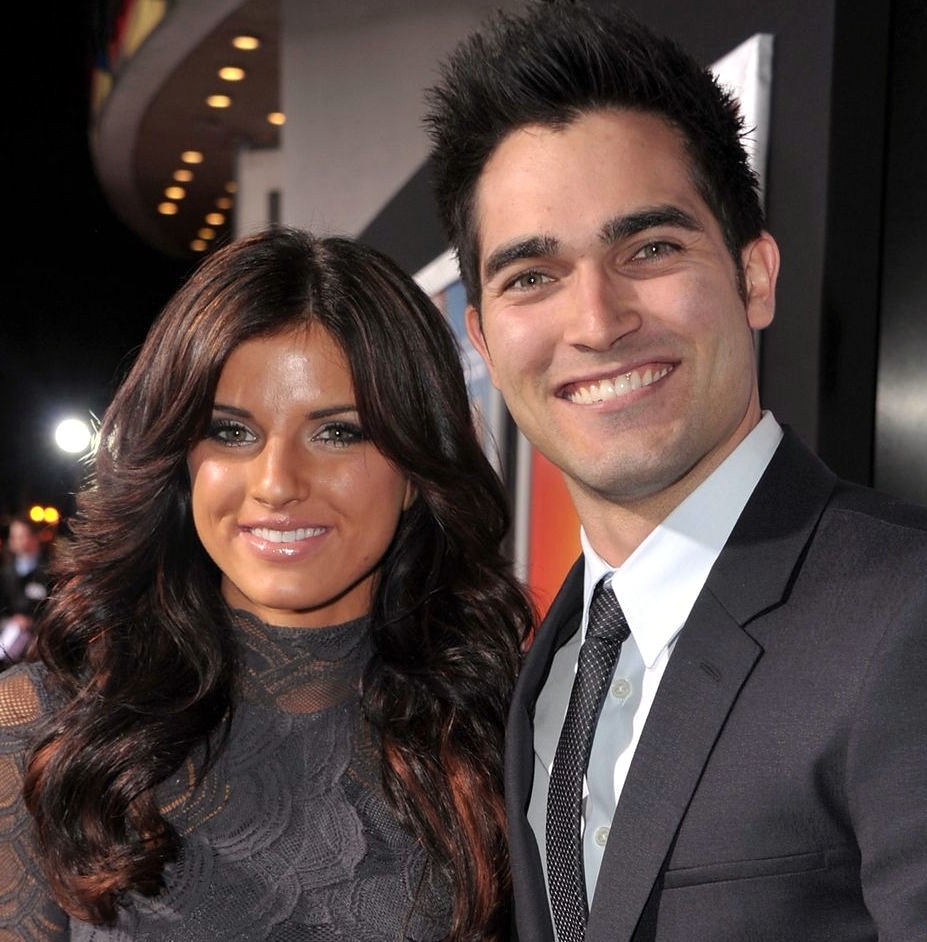 As we said, Tyler Hoechlin could not hold his relationship with a coworker, Ashlee Simpson. The romantic tales between the two only lasted for a few months before Tyler ventured into another woman's heart, and that woman was Mackenzie Rosman. 
Mackenzie and Tyler were not strangers to one another. We can even say that Tyler, Mackenzie, and Ashlee knew about each other because the trio worked together in the 2003 to 2007 TV series "7th Heaven." 
Since the pair knew each other from the start, Tyler and Mackenzie sensed that they could be a lover, a level which they reached in 2005. The news came when Tyler and Mackenzie attended downtown California's 2005 Hollywood Christmas Parade. 
Sadly, Mackenzie and Tyler did not say anything to the media, so the news faded. Until now, Tyler and Mackenzie never publicly stated that they were once an item.
Tyler Hoechlin and Rachele Brooke Smith: Is this the proof that good news comes too early?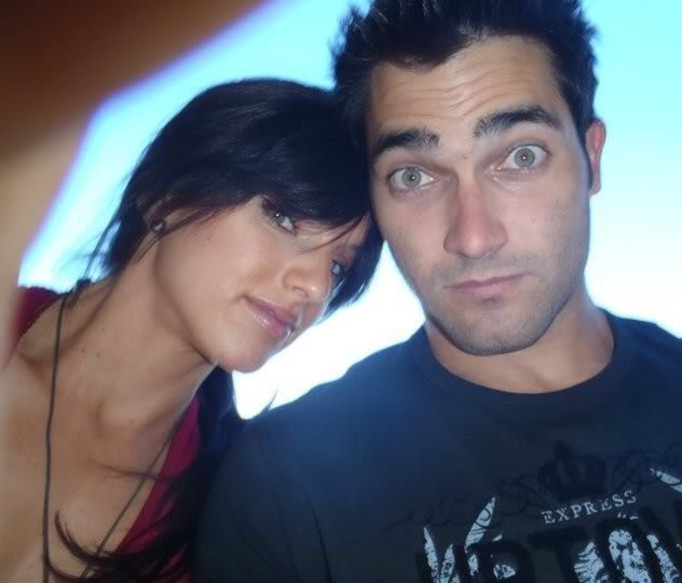 No matter what your opinions about Tyler Hoechlin are, you can't deny that his relationship with Rachelle Brooke Smith is the one that caught your most attention. The news began in 2010 when Tyler unusually confirmed his relationship with Rachele. 
Like his former girlfriends, Rachele Brooke Smith is also an actress, famously appearing as a dancer in the 2010 TV series "Glee." After the public confirmation, Tyler and Rachele appeared together at some events. The two had their best time together. 
Tyler said about his romantic narrative with Rachele Brooke Smith:
"I stayed with Rachele for two years now. The secret was that we both kept saying that we are special and important to each other."
Sadly, the happiness chooses to run away from Tyler and Rachele. In 2012, multiple reports said Rachele and Tyler decided to end their relationship for good. We did not know why, but in 2013, Tyler said he had "a special trip to Hawaii with a special someone."
Was Brittany Snow and Tyler Hoechlin once a couple?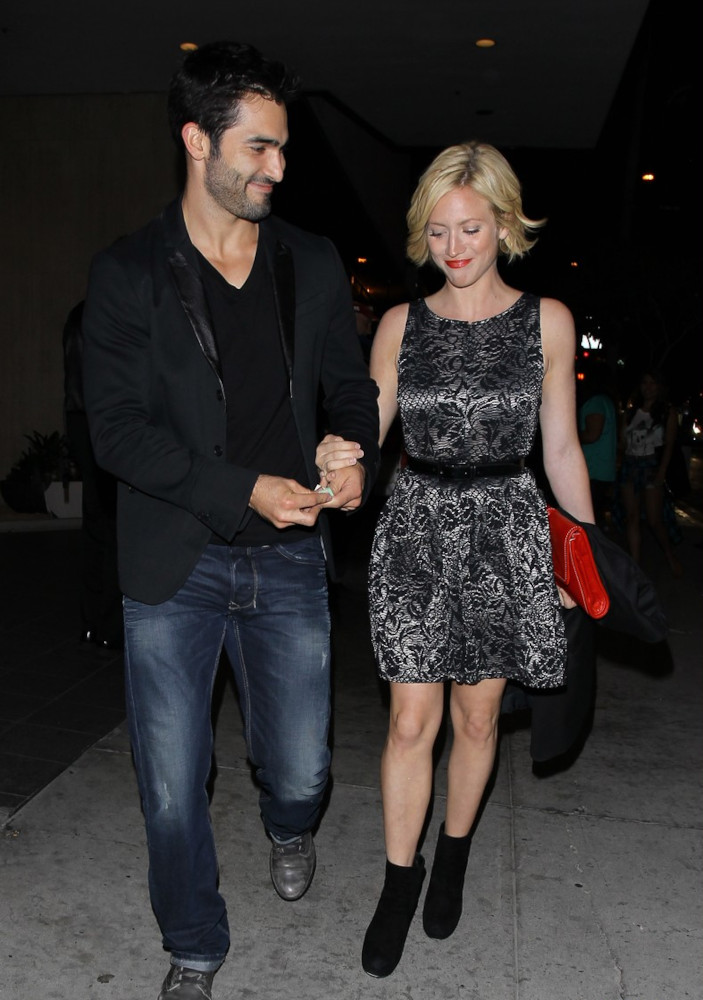 We can say resoundingly: Yes, Brittany Snow and Tyler Hoechlin were a couple. The news did not evolve before Tyler and Brittany appeared together in the "Pitch Perfect 2" film premiere in 2015. However, this first public appearance was their final time together. 
The silent romantic tales between Tyler Hoechlin and Brittany Snow emerged for the first time in 2013 after some fans found that Tyler was having "his best moment" alongside Brittany. Some fans and paparazzi spotted Tyler and Brittany affirm their love in a car park after watching a comedy show in downtown Los Angeles. 
The news went tranquil since Tyler and Brittany did not spill anything about their romance to the public. Then, Tyler and Brittany appeared together in that 2015 film premiere. Sadly, as we said before, multiple reports then stated that Tyler and Brittany Snow said goodbye to each other. The public has yet to learn the undermining reason why the relationship did not work out.
Fortunately, Brittany Snow got what she wanted when she chose to date Andrew Jenks, a film director. The news came in after paparazzi found the two were watching a New York Knicks game in 2015.  
Jill Wagner and Tyler Hoechlin: Just a casual date or was it more than that?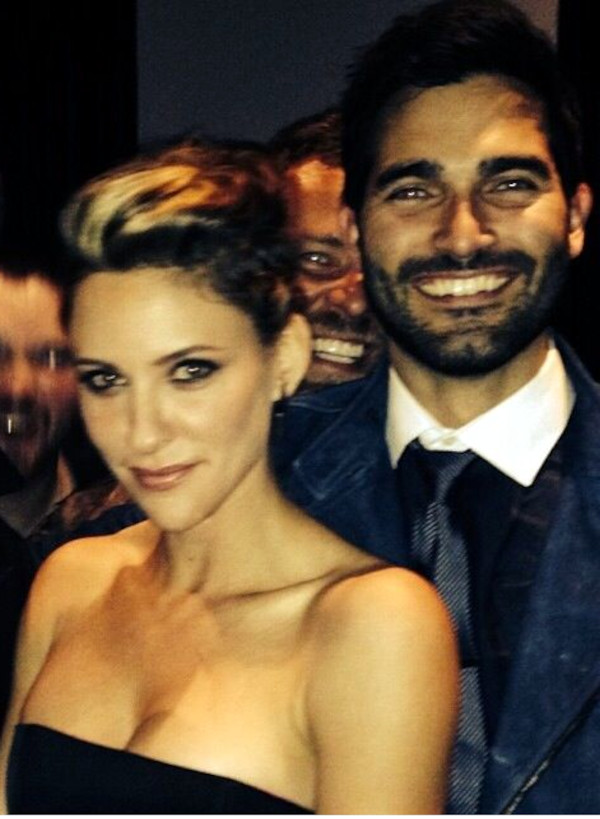 We finally understand why Tyler Hoechlin's relationship with Brittany did not take off as we expected. Some reports said that Tyler was having an affair during his time with Brittany by dating another coworker, Jill Wagner. 
Jill and Tyler were a bit of a companion while working together in the "Teen Wolf" TV series. Their companionship grew into love when some fans recognized the chemistry between the two during the show. However, the two never spoke anything regarding the relationship.
Remember that Tyler once described his best date during a trip to Hawaii? Many fans speculated that Jill was the lucky girl who accompanied Tyler for a holiday in the Pacific resorts.
Unfortunately, since Tyler and Jill never confirmed anything about the trip or the relationship, fans brushed the reports away.
Was Alena Gerber Tyler Hoechlin's latest girlfriend?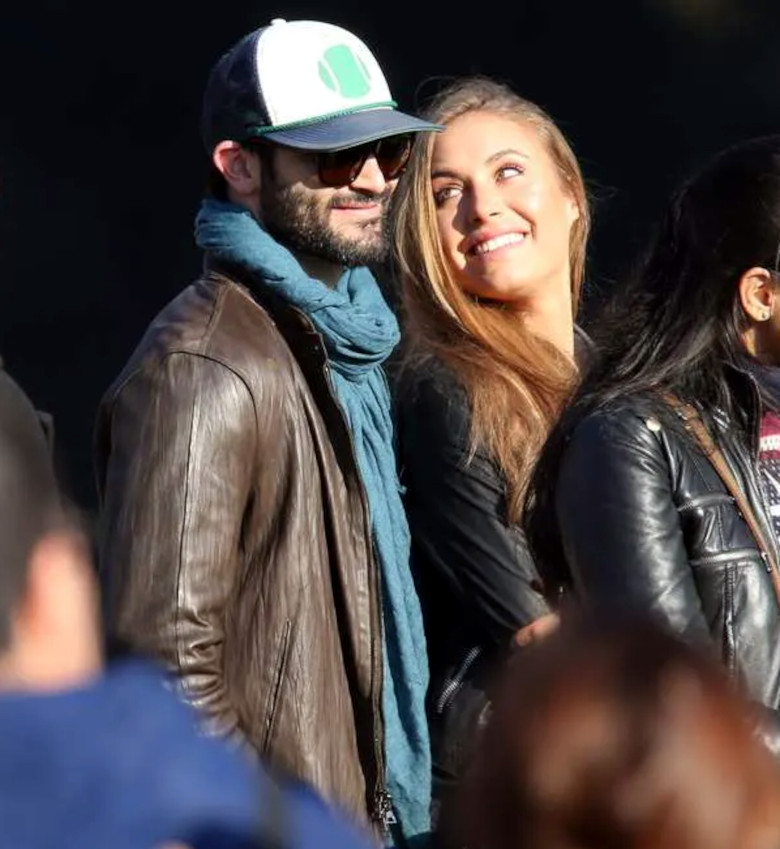 After his failed attempt to land his mark on Jill Wagner's heart, Tyler Hoechline does not give up. He finally found another place to let his heart rest. The site was inside the German model' heart, Alena Gerber.
The two sparked some dating rumors when the pair cozied up during their vacation in Rome back in 2015. Tyler and Alena looked comfortable in each other's company; however, it seemed like a casual fling between the two. 
To this day, the images that swirled around were the only evidence that Alena Gerber once had something going on with Tyler Hoechlin.