Who is Zoe Saldana Husband in 2023? Is She Married?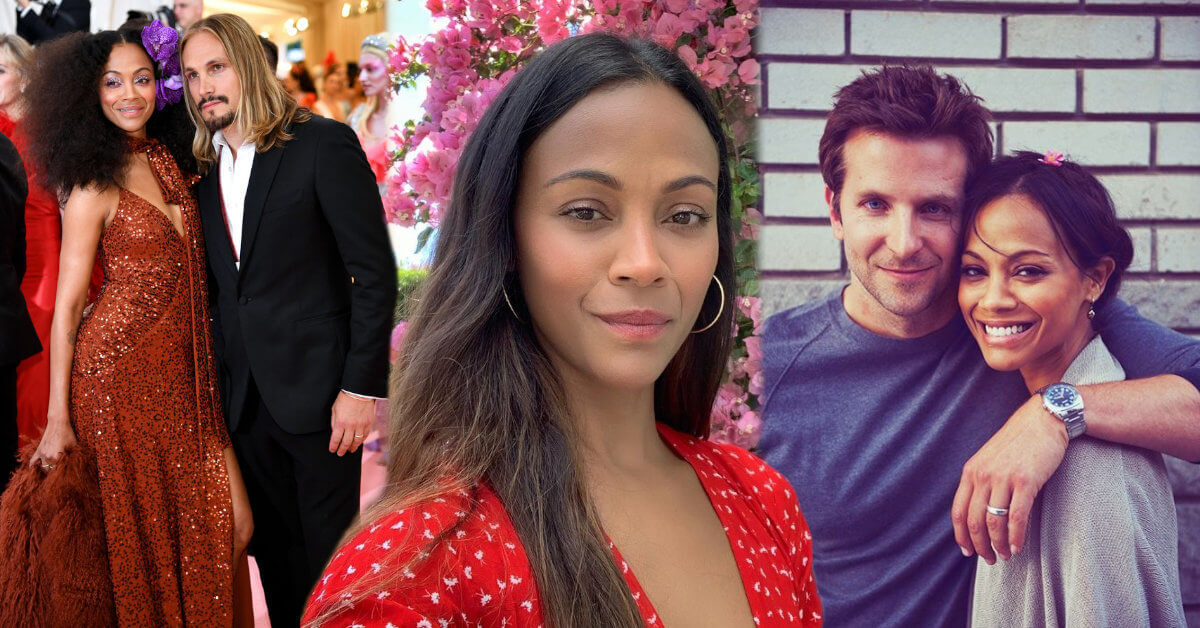 Zoe Saldana is an American actress famous for her role in Star Trek and Guardians of the Galaxy. She was the second-highest-grossing movie actress of all time in 2019. She started her career in Hollywood from an episode of Law & Order in 1999.
Judging from her movies and TV series, Saldana sounds like a badass woman. But how about her love life?
For the starter, Zoe Saldana has a bad experience with one of her boyfriend, Bradley Cooper, stating that Bradley has "mistreated" her in the past. Curious about her other relationships? Well, let's find out!
Is Zoe Saldana Married in 2023?
Marco Perego is an Italian artist. Zoe and Marco have been married since June 2013 and already have three children. Zoe is mum to three sons with husband Marco, twins Cy Aridio and Bowie Ezio (b. 27th November, 2014) and Zen (b. February, 2017).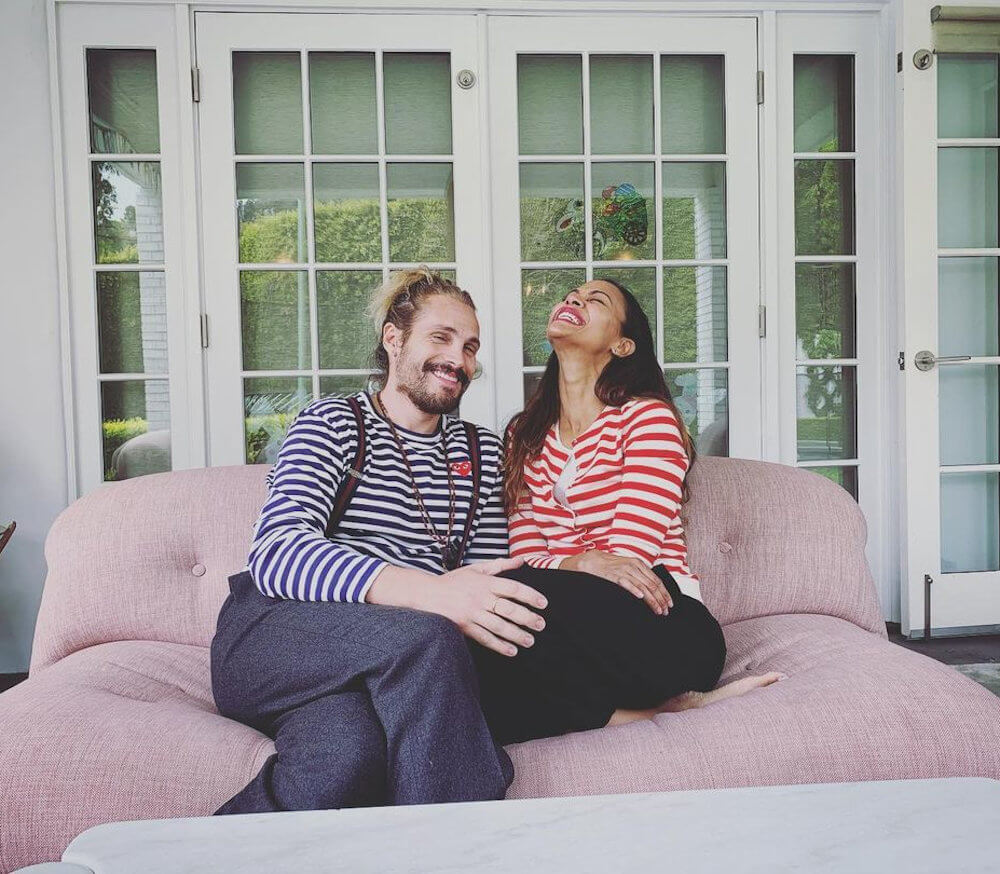 They are also raising their children in a gender-neutral environment, stating that both her and Marco do many things in a "not gender stereotypical" way.
Marco Perego was the one who put Zoe's last name on his!
In her interview with US Weekly, she stated that "her husband does many chores that were normally expected to be done by women and vice versa." She also added that Marco was comfortable in embracing the gender-neutral perspective in their households.
At first, Zoe Saldana and Marco Perego's relationship were entirely under the radar. Noting that Zoe is a pretty private person (especially after her bad experiences with two of her former relationships), their marriage didn't come up to the public until three months after they were officially married.
Zoe and Marco first met when they were in New York. And she said that she knew Marco 5 years before they get married but only dating for two months. She dated Marco just before she shot for Infinitely Polar Bear.
In one of her interviews with Hollywood Reporter, Zoe stated that "it was like an immediate feeling. I found all my answers with him, not in him. I want to take him along to find my answers on my own." So it is safe to assume that love, at first sight, is a real thing? Well, at least it is for Zoe and Marco!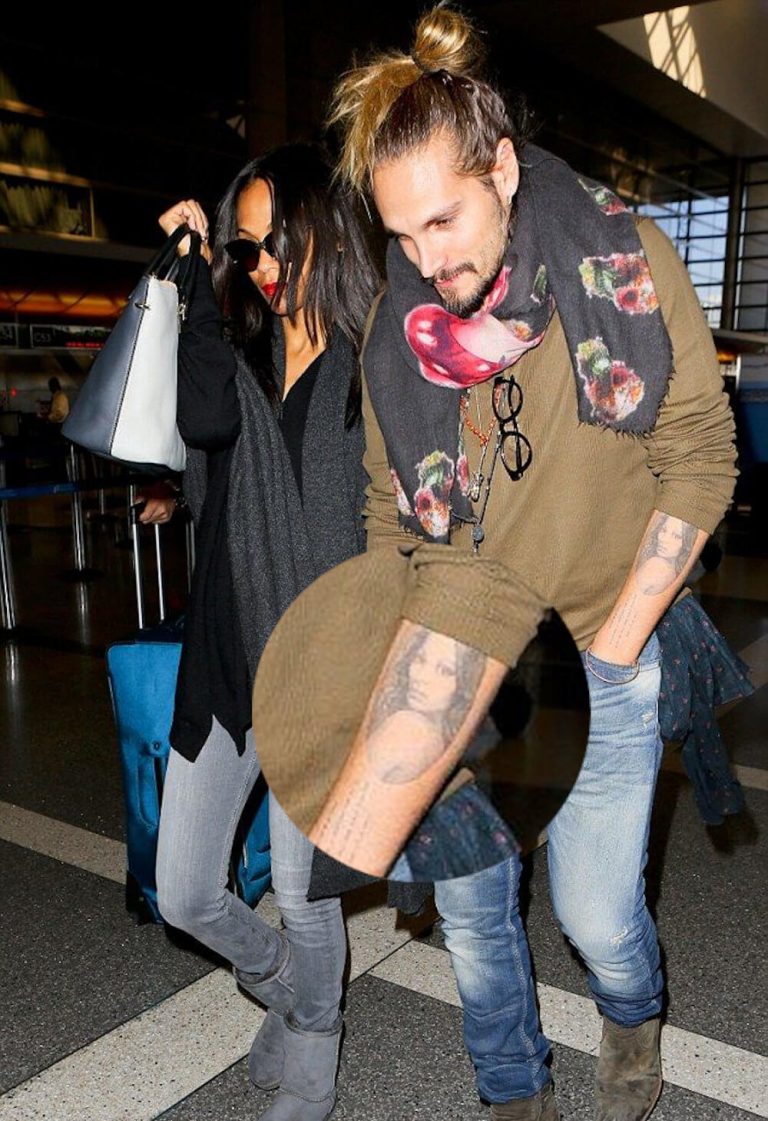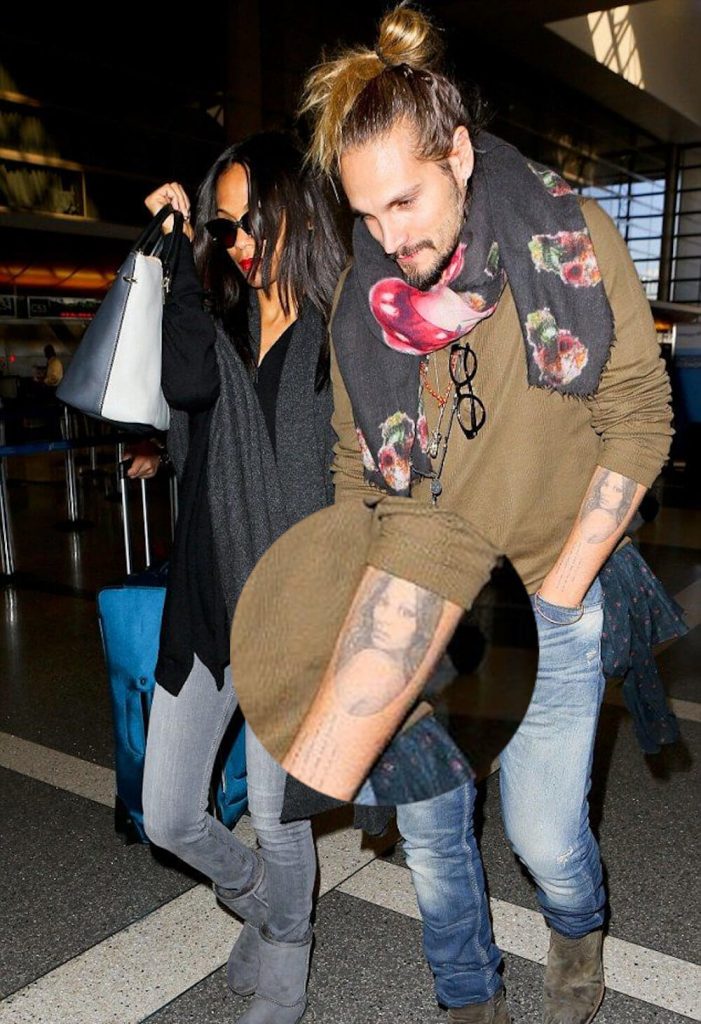 Marco then made a tattoo of Zoe's face on his right arm to make us even more jealous. This shows how pretty much in love they both are.
Their marriage becomes stronger during their period of self-quarantine. We can see this from many videos that Zoe uploaded, showing Marco plays with their children and "mediating" the boys from fighting in the park.
She added the witty and funny caption that goes, "I swear I'm not feeling sorry for my husband and I, it's just that being stuck at home with these cubs makes me appreciate work!" with the hashtags #help and #twins.
We can see that even though it's been seven years (as of 2021) and they are all currently stuck at home, they fall in love with each other even more.
Unstable and On-and-Off Relationship with Bradley Cooper
Bradley Cooper, as we all know already, is an American actor and filmmaker that has a well-known and prominent name in Hollywood. He was also voted as the Sexiest Man Alive by People magazine in 2011.
A lot of media have posted Zoe's interview that said her relationship with Bradley Cooper is one of those "infuriating ones."
Bradley Cooper is Zoe's costar in The Words, starting their relationships three months after working together. But at first, Zoe claimed it was just a fling and "not that serious."
Starting from there, Bradley Cooper and Zoe Saldana were in an unstable relationship, an on-and-off one from December 2011 until December 2012. In less than a year, specifically in March 2012, they broke up, and both of them stayed single for six months long.
Not long after that, they rekindled. In September 2012, some paparazzi got Bradley's photo going to the cinema with Zoe and had a sleepover in Zoe's apartment in Los Angeles. Then suddenly, all of the Hollywood headlines were about them being in a relationship again.
And then, they broke up again in December 2012
After their breakups, Zoe then describes that as a "blissful period of time." Bradley was the one who broke up with her. Some rumors even said that they broke up more than just once, implying the fact that they might break up after their encounter in March 2012, but then rekindled again.
We don't know for sure about that, but that doesn't sound impossible either.
What happened between Zoe Saldana and Bradley Cooper?
Some sources have stated that Bradley broke up with Zoe only because he no longer wanted to be in a relationship. Bradley decided to be single after two years of an on-and-off relationship with Zoe.
There were also rumors that they both live very different lives and have very different visions for their future. If that's the case, then what makes Zoe seems to loathe Bradley, though?
In one of Zoe's interviews, she stated, "I have been in relationships where a man has disrespected me, and no need to be friends with them anymore." And also, she said that "there's a reason why you're called an ex. I crossed you off my list. Moving on." Wow, such a bold statement right there. But what else can we say? She was spiting the truth only.
Not much information was provided on why this couple broke up (we're not even sure how many times they broke up). But, we can already guess that two years of an unstable relationship indeed does not sound good. And judging by the way Zoe talked about Bradley, well, obviously, they didn't have much of a good memory together.
What Eleven Years Relationship with Keith Britton Had Taught Zoe Saldana
Zoe Saldana's relationship with Keith Britton lasted for 11 years, and they were engaged!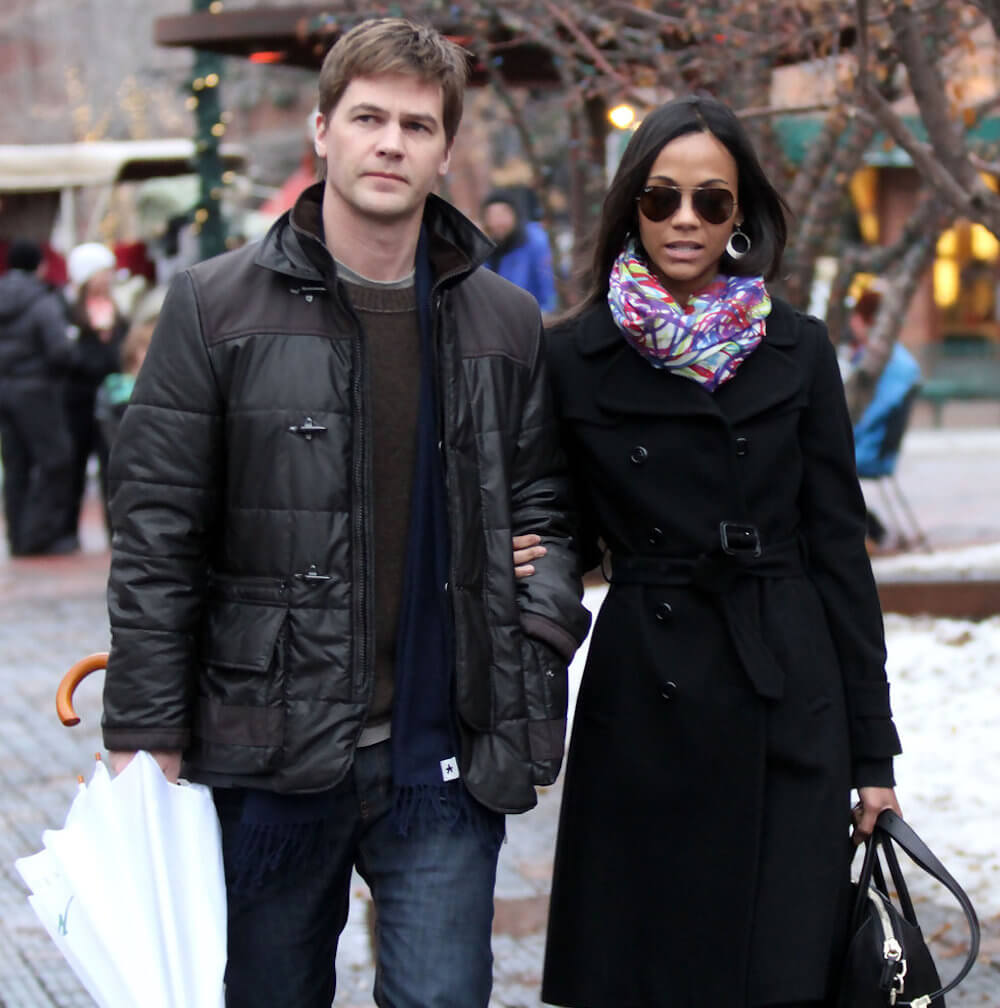 Zoe Saldana and Keith Britton started their relationships in 2000 and then getting engaged in June 2010. They broke up a year after. Zoe even wanted to have kids with Keith before.
They both also had once talked about starting a real family together. Sounds pretty serious, actually.
Then, what on earth possibly caused an 11-years relationship to end?
Zoe said their breakup was peaceful and based on a mutual agreement. They continue to be a business partner on their fashion website called My Fashion Database. Some people even described them as a "great couple" and "they meant to be together because they've been together forever."
It is sad to know that a long-term couple still can't make things right for both of them. Despite that fact, we still need to know what exactly happened between them.
Zoe opened up about her relationship with Keith in one of her interviews, saying that for years, Keith wasn't ready to take our relationship to a more serious stage, let alone having a baby. And when he finally was, she was the one who wasn't ready because she didn't really have time.
When Zoe had a relationship with Keith, she was in the middle of filming so many big hit movies, and it was pretty crucial for her career. But, Zoe once decided to wait for Keith.
Zoe even stated that she wanted to have a baby but still respecting Keith's decision. She described it as a "mature thing to do" at that moment.
Imagine having an 11 years old relationship and got engaged, it must've been a mature one, of course. But that's not always the case.
Zoe told Latina magazine when they interviewed her, stating that "our relationship stayed that long because we don't really listen to anybody but ourselves. We both did it in our way". What a surprise, right?
Some other sources also publicly stated that Zoe was never the one who was brave to be alone or single. This made sense because less than a year after breaking up with Britton, Zoe dated Bradley. Just after Bradley broke up with her that she then realized she had to focus on herself more.
A brave statement supported her bold decision. She said, "If someone treated you badly or disrespect you, leave them. Never settle". That implies things that she should've done years ago when she was with Keith and Bradley to end the relationship when it doesn't feel right anymore.
Looking at the fact that Zoe Saldana is happily married now, with three lovely children, it is safe to say that she finally ends her self-discovery journey. After being more than a decade being in two relationships with its rollercoaster chunk of emotions, and a period of focusing on herself, she finally settles with the love of her life. Let's hope this will have a happy ending for Zoe!