Lil Tjay Dating History: His List Of Girlfriends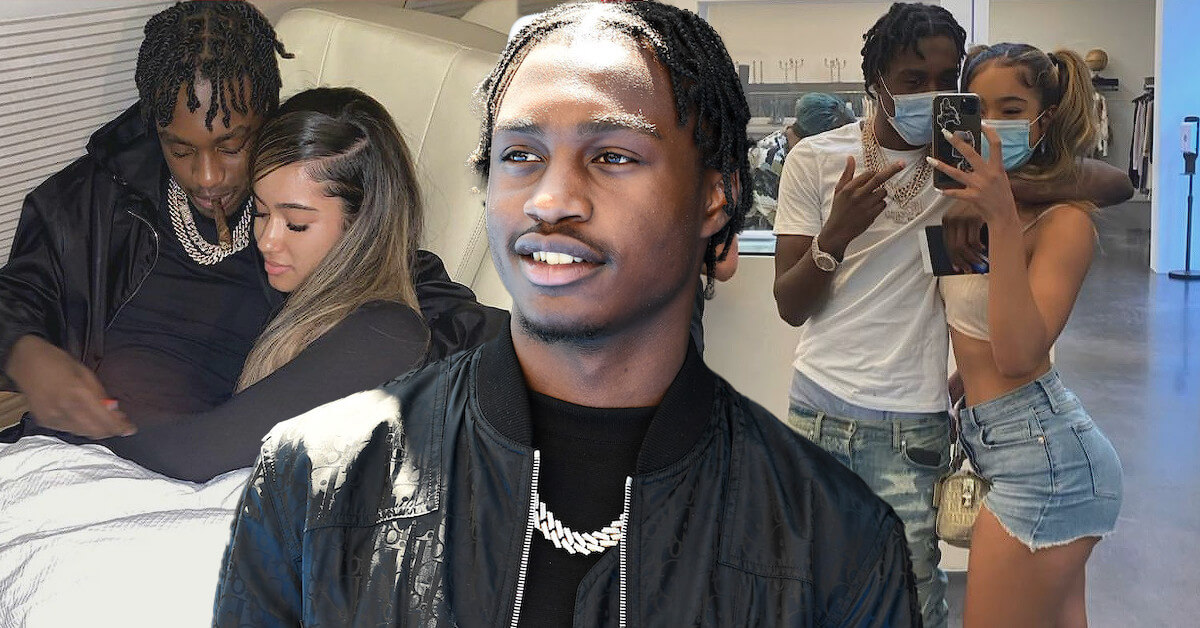 Lil Tjay is a new young rapper who began his career in 2016. As rappers, in general, are believed as womanizers or some sort, many people wonder whether Lil Tjay also follows in the footsteps of his seniors.
While Lil Tjay has yet to have a long list of ex-girlfriends and side chicks, his relationship history shows that he has the probability of becoming one of those womanizer rappers.
We're going to dig deep into his romantic relationships in this article!
Is Legendary Rella Lil Tjay's New Girlfriend?
In March 2022, fans were shocked when Lil Tjay appeared in a picture posted by Legendary Rella, a social media influencer.
In the photo, Lil Tjay was seen lying on the couch with Rella's feet on his chest while Rella captured the moment from above.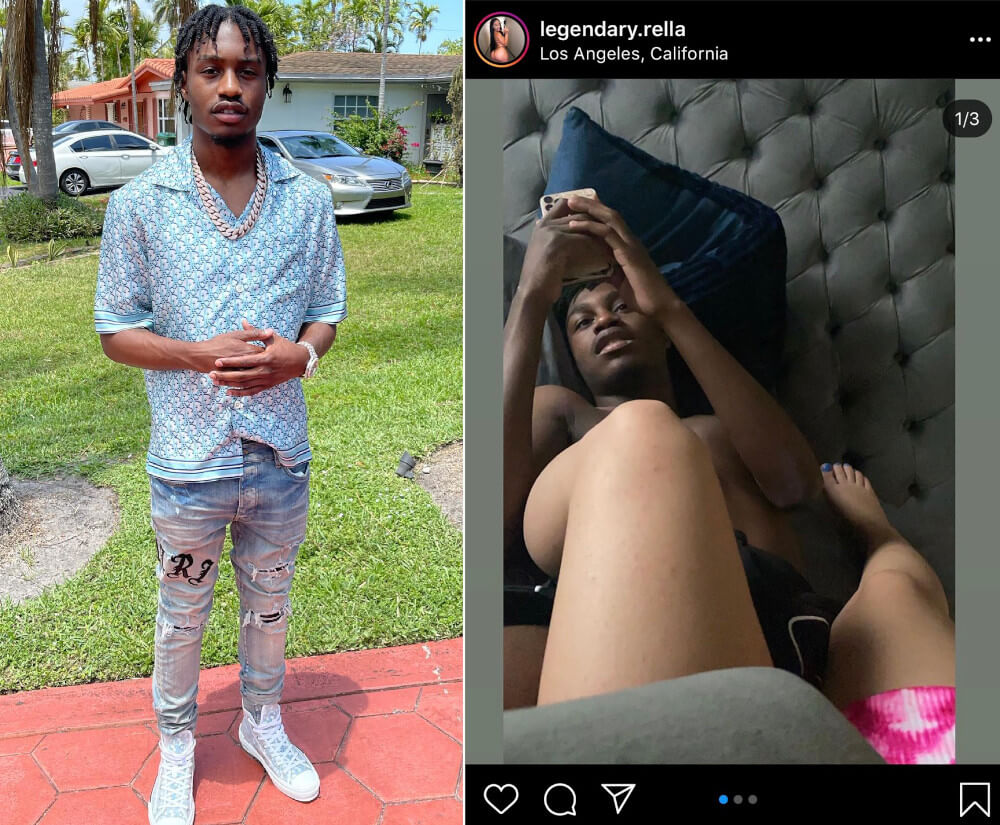 Not only that, but Rella also tagged Lala Baptiste's Instagram account, which is Lil Tjay's girlfriend!
"We must be sisters cause we have the same daddy," Rella wrote in the caption, referring to Lil Tjay.
Many fans believed Lil Tjay had broken up with Lala and begun dating Rella. However, many people also thought that Lil Tjay cheated on Lala with Rella, considering Rella's inappropriate caption.
When Did Lil Tjay Start Dating Girlfriend Lala Baptiste?
Lil Tjay and Lala Baptiste first sparked dating rumors based on their on-screen chemistry in the Mood Swings music video.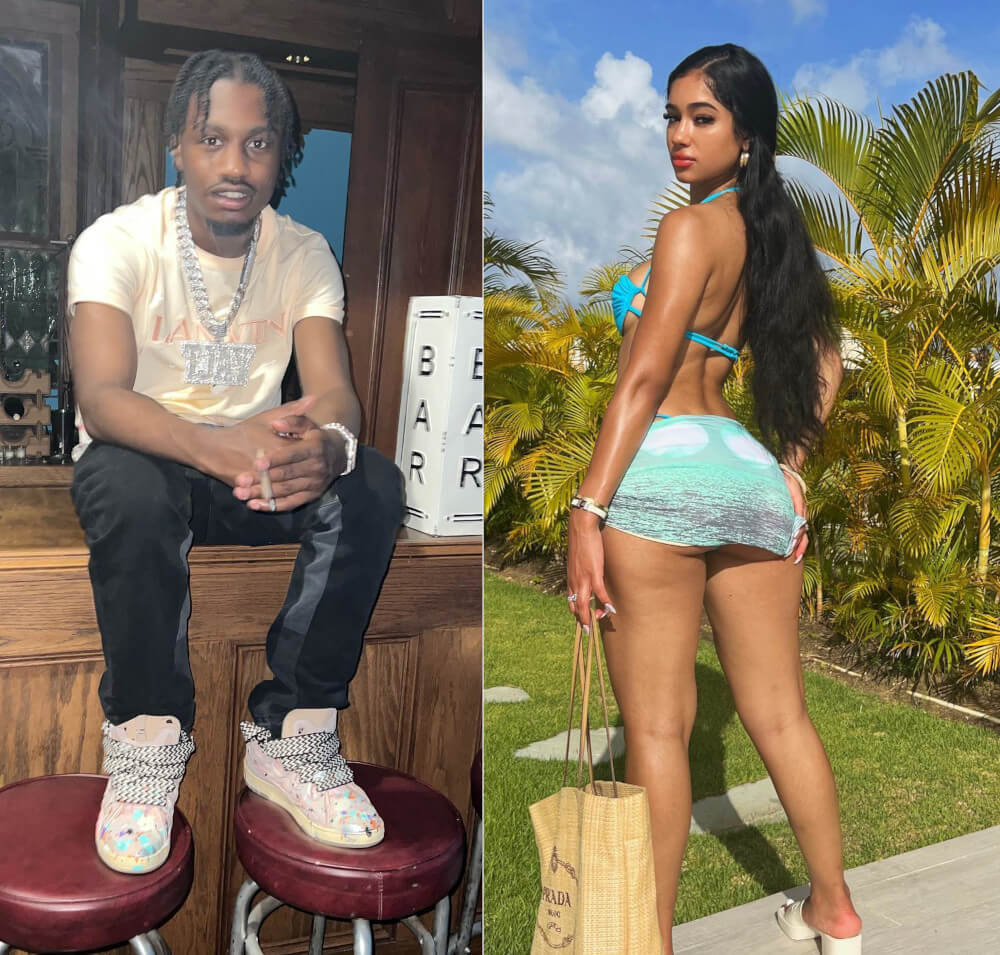 Later, Lala shared that she had "a new man" and that Lil Tjay began to make several appearances in the background of Lala's Instagram live.
Not only that, Lala once also snapped a picture of her wearing one of the chains that Lil Tjay usually wears. She also shared several images of Lil Tjay on Snapchat and Instagram.
While the couple seemed to be head over heels for each other, Lil Tjay and Lala's relationship was not smooth sailing! A source shared that the pair had been in an on-again, off-again relationship. Lala's best friend, Kiara Shanay, also revealed that Lala was "fed up" after Lil Tjay was caught cheating with Legendary Rella.
Inside Lil Tjay's Dramatic Relationship with Ex-Girlfriend Rubi Rose
Besides models, Lil Tjay also seemed to be hitting it off with fellow rappers. In 2020, he and female rapper Rubi Rose were seen hanging out together.
They also showed each other off on social media, sparking dating rumors.
However, later that week, the supposed couple surprised the public as reports claimed Rubi called law enforcement to Lil Tjay's home.
Later, both claimed the feud started as a disagreement over hookup arrangements. Rubi claimed that Lil Tjay left her "stranded" after they hooked up.
When asked about the fiasco a year later, Lil Tjay claimed it was just "a little miscommunication."
"She flew in to see me," Lil Tjay explained. "[she] seen some girls on my phone, got mad, overreacted," he elaborated.
While their hookup arrangements might not be as smooth as they wanted, Lil Tjay and Rubi Rose are buddies right now. Rubi shared her take on the issue in June 2022, claiming she's "over it."
Was Chinese Kitty Lil Tjay's Former Girlfriend?
Another rapper joined the feud when Rubi Rose took to her social media to fire on Lil Tjay over their messy hookup arrangements. Chinese Kitty also shared a screenshot of Lil Tjay's DMs with her.
"Glad I dodged that," Kitty wrote, attaching the screenshot in which she left Lil Tjay's messages unresponded.
It definitely didn't impress Lil Tjay in the slightest. He fired back, claiming they hooked up with her son "in the room."
Ouch, what's with rappers and name-dropping each other's kids, really?
Kitty immediately replied that Lil Tjay was "not gon cap" on her name. She also challenged him to "send them receipts" to prove his accusation.