Who Has Regina Hall Dated? A Look At Her Dating History
Regina Hall is the It girl of the late 90s and early 2000s! Earning popularity with the Scary Movie franchise, Regina quickly became a rising star among her fellow African-American actors.
As with any other It girl in the industry, Regina Hall became the eye candy and attracted the attention of many guys.
Does Regina Hall Have A Husband?
Despite her lengthy relationship history, Regina Hall has yet to experience being married. However, some of her ex-lovers, namely Sadat X and Hill Harper, have once expressed their regrets about not marrying her.
Known for her tendency to keep her relationship private, Regina told Essence that her relationships are "sacred." Therefore, she will only announce their relationship publicly once she's "in a space where you are really certain and knowing."
When Did Regina Hall Begin Dating Ex-Boyfriend Common?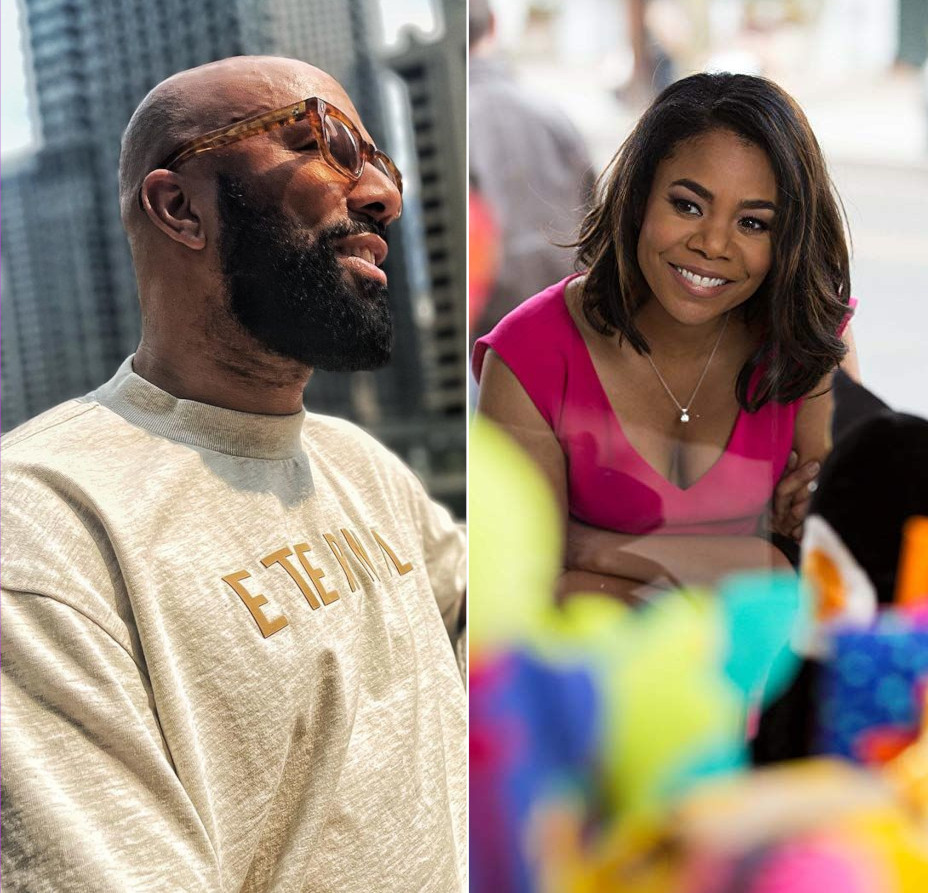 According to Daily Mail, Regina Hall and Common were "madly in love" after meeting on Barbershop: The Next Cut. When they met, Regina had just broken up with her former NBA lover, Arron Afflalo.
This news surprised fans, considering Regina has publicly stated several times that she's not fond of dating her co-stars. However, a source later shared that "Common was persistent and finally won her over."
See Also: Loren Gray Dating History: Meet Her Ex-Boyfriends
The couple started dating after they wrapped up filming for Barbershop. An insider later gushed about their relationship, claiming that Regina "has renewed" Common's hope in love and that his song Love Star was about Regina.
However, Common later denied the rumors in an interview with The Breakfast Club. The actor and rapper stated that Regina is "somebody that [he] cares about as a friend" and that they "never was in that space," as in dating.
How Long Did Regina Hall Date Arron Afflalo?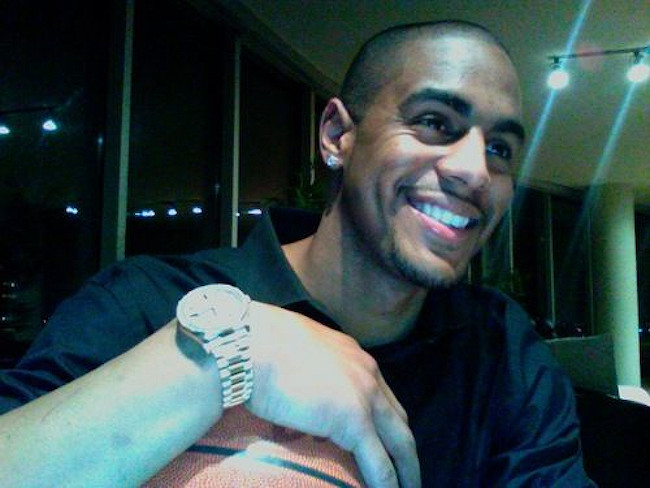 Regina Hall was rumored to be dating NBA star Arron Afflalo after she was spotted attending his match in 2015, where she cheered for Arron's team, Denver Nuggets. It seems that Regina's presence helped Arron, as he scored 20 points and broke his team's seven-game losing streak!
Unfortunately, their romance began to fizzle out quickly. Many reports claimed that Regina and Arron broke up only after several months of dating.
Did Regina Hall Date Sanaa Lathan?
It's not a secret that Regina Hall and Sanaa Lathan are tight friends. Ever since they met on the set of the 2000 film Love and Basketball, the two actresses have formed a strong bond that's more like a sisterhood rather than just a friendship.
While their friendship is undeniably cute, it also caused some dating rumors between Regina and Sanaa! Both actresses aren't quite fortunate with men, so people began to suspect that they were dating each other.
The rumors circulated for many years until Regina eventually denied the allegations in an interview with New Now Next.
"If I was with a woman, that wouldn't be anything I'd be ashamed of or try to hide," she explained. "It wouldn't be Sanaa, though, because she's like my sister," she added.
Inside Regina Hall's Relationship with Felix Sanchez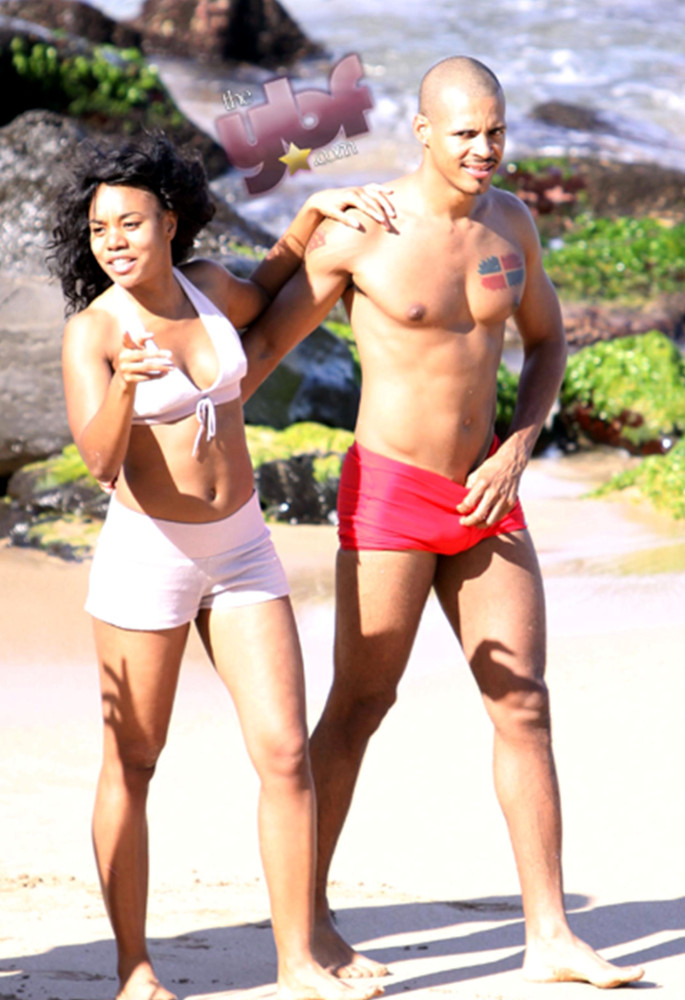 In 2008, Regina Hall was spotted having a fun beach date with a mystery man. It was later reported that the man Regina was dating was Felix Sanchez, an Olympic champion from the Dominican Republic.
The pair looked happy and in love, as they couldn't keep their hands to themselves! Regina and Felix were constantly holding hands, embracing, and kissing each other.
Later that year, Regina was seen bringing Felix as her plus one at the Law Abiding Citizen afterparty. Unfortunately, that would be their last sighting before ending the relationship.
Why Did Regina Hall Break Up with Ex-Hill Harper?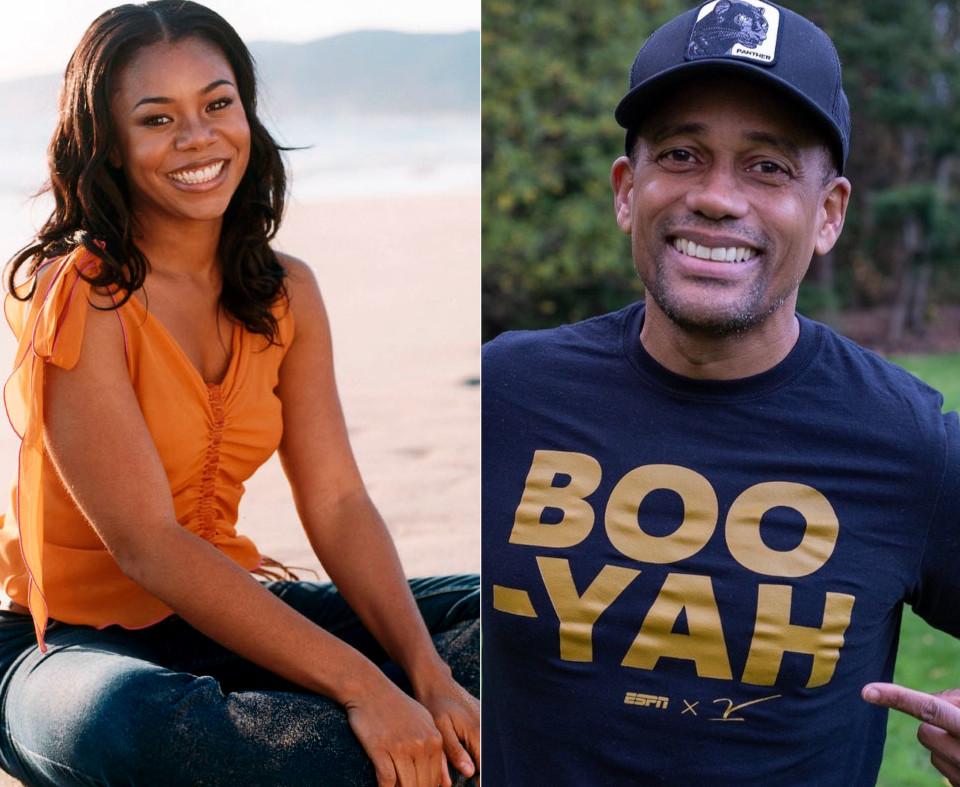 Sometime before 2005, Regina Hall reportedly dated fellow actor Hill Harper. They dated for several months and didn't publicly discuss their relationship when it was happening.
However, in 2016, Hill looked back on their relationship. In an interview with Unsung Hollywood, the actor gushed about Regina, calling her "one of the most beautiful, funny, amazing women." Hill later confessed that, at times, he regretted their decision to split, blaming his issues on commitment.
"Absolutely, I've had a fear of commitment," Hill Harper said. "Would it be born out of the fact that my parents are divorced? Probably," he continued.
Were Regina Hall and Damon Wayans Dating?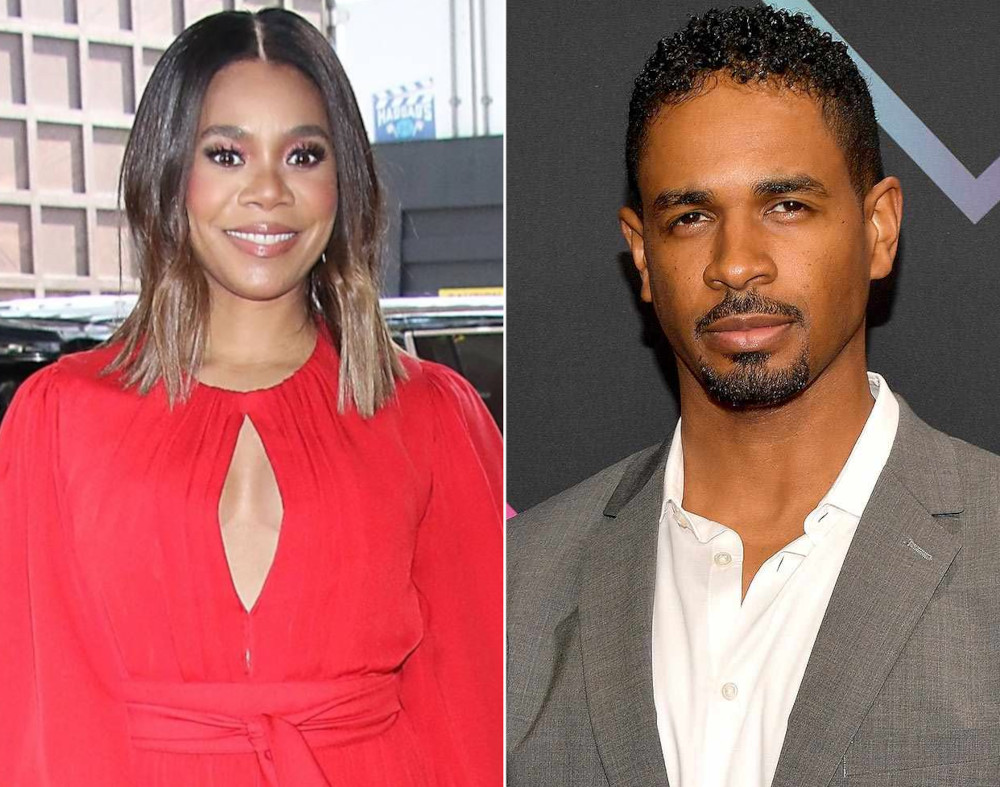 When we talk about one of the best-kept secrets in Hollywood, Regina Hall and Damon Wayans' relationship is one of them! Well, that was until Damon's brother Wayan decided to spill the tea on a live interview.
In an interview with People, Marlon, who had a kiss scene with Regina in the comedy movie Naked revealed that he "was the third Wayans she kissed." He later explained that before their kiss scene, Regina kissed Shawn in the Scary Movie films and then used to date Damon!
It wasn't clear when Regina and Damon started dating. However, several reports claimed that they dated sometime before 2005 and that their romance only lasted for several months.
Did Chadwick Boseman Used to Be Regina Hall's Boyfriend?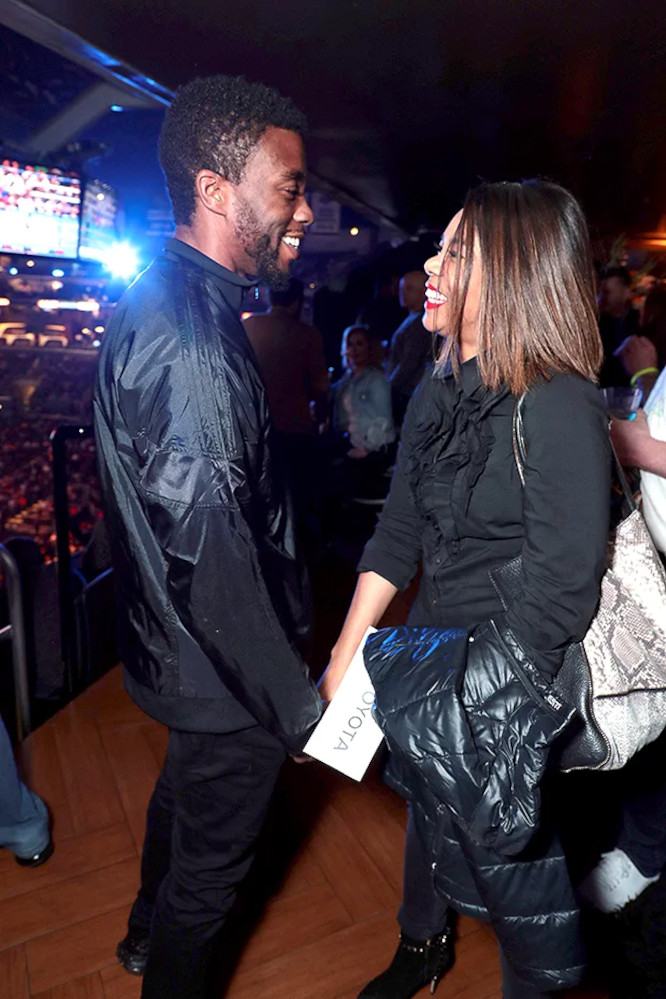 In 2018, Regina Hall made headlines after being spotted leaving the Vanity Fair Oscar Party with the late actor Chadwick Boseman. The pair were all smiles, with Regina's dress low-key matching the ornaments on Chadwick's suit.
Fans were ecstatic when they heard the news of a possible romance between the two actors. I mean, who else would be suitable for Regina other than our King?
However, the rumors were proven untrue after Chadwick's representatives reported in 2020 that he had married his long-time girlfriend, Taylor Simone Leward, months before he passed away. Later, in an interview with The Breakfast Club, Regina set the records straight once and for all.
"I only cleared it up because it was untrue," Regina began. "His fiancée was right behind us… He was never inappropriate," she stated.
Who Is Regina Hall First Boyfriend?
Way before Regina started her career as an actress, she was dating rapper Sadat X. According to the rapper's confession, things between them were pretty serious to the point that they moved in together throughout the 90s and in the early 2000s!
Sadat told The Leschea Show that they first met when Regina was still pursuing her degree at Fordham University. Despite claiming that he "should have married her" instead of ending their relationship years ago, Sadat revealed that they're still great friends until this day!