Loren Gray Dating History: Meet Her Ex-Boyfriends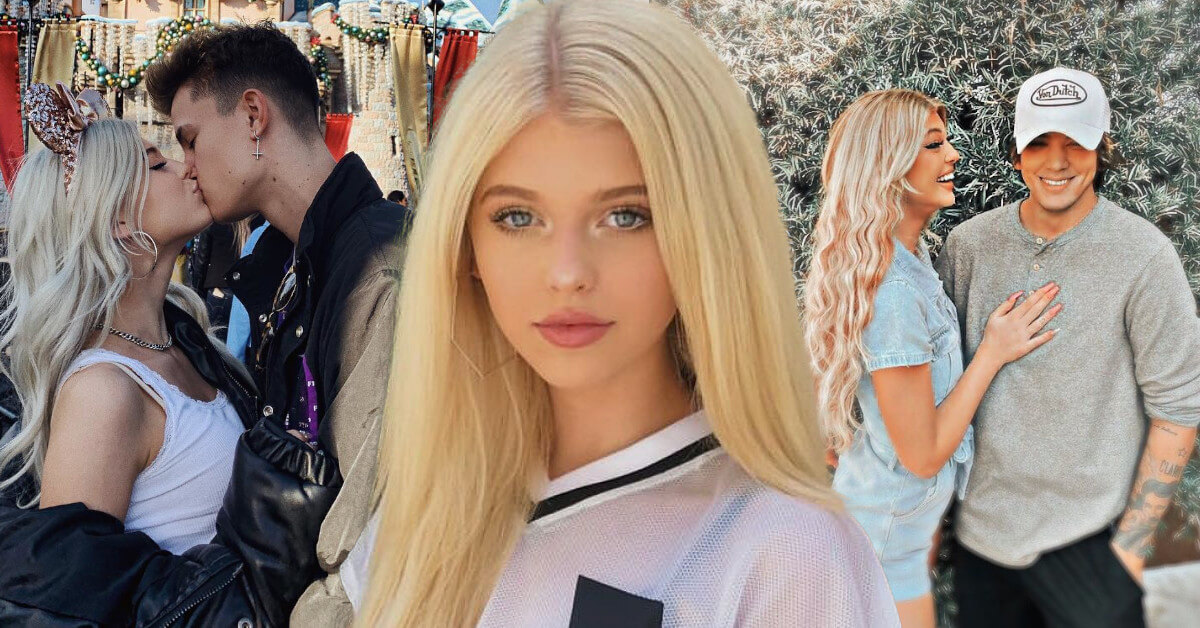 The 11th most followed individual on TikTok – Loren Gray – has become truly popular. Since Loren Gray is quite famous, many people wonder if she has a boyfriend.
However, as of 2023, Loren is reportedly single. But Loren had several confirmed relationships and rumors with some social media influencers, such as Joey Kisluk, Juwany Roman, and Ian Jeffrey.
Are you curious about Loren Gray's relationships with those guys? Let us dig into the truth thoroughly below.
Loren Gray's Boyfriend: Loren's Relationship with Kyle DeLoera
Loren Gray was romantically related to Kyle DeLora in September 2020 but unfortunately went their separate ways in January 2022.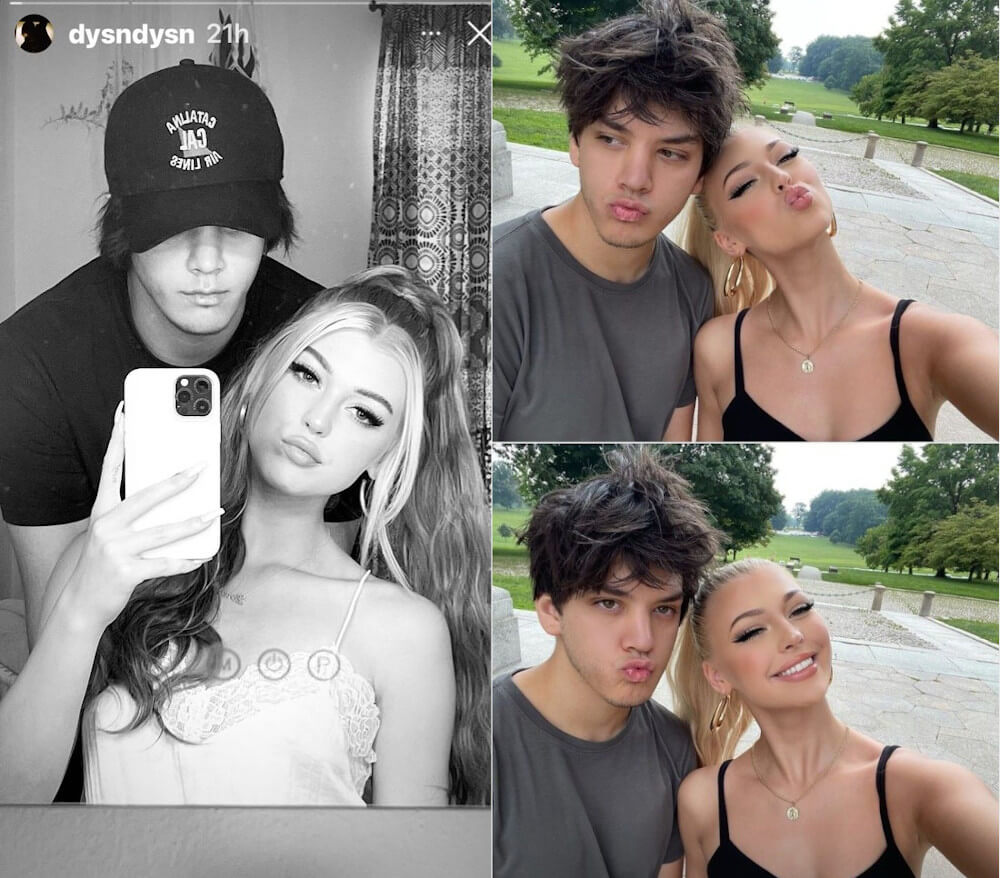 Kyle DeLora was seen cheating on Loren Gray when the two performed at the Coachella Valley Music and Arts Festival alongside the Lost Kings band. 
Sadly, the information that Kyle cheated on Loren was given by some random girls. Loren Gray, who was heartbroken, tweeted on her private Twitter account, "Finding out your ex was cheating on you from some random girls at Coachella." Wasn't that quite ironic?
The two started dating rumors after posting pictures on their social media. Loren Gray shared a photo that showed Kyle and herself in September 2020, along with the caption "beeb" with a heart emoticon.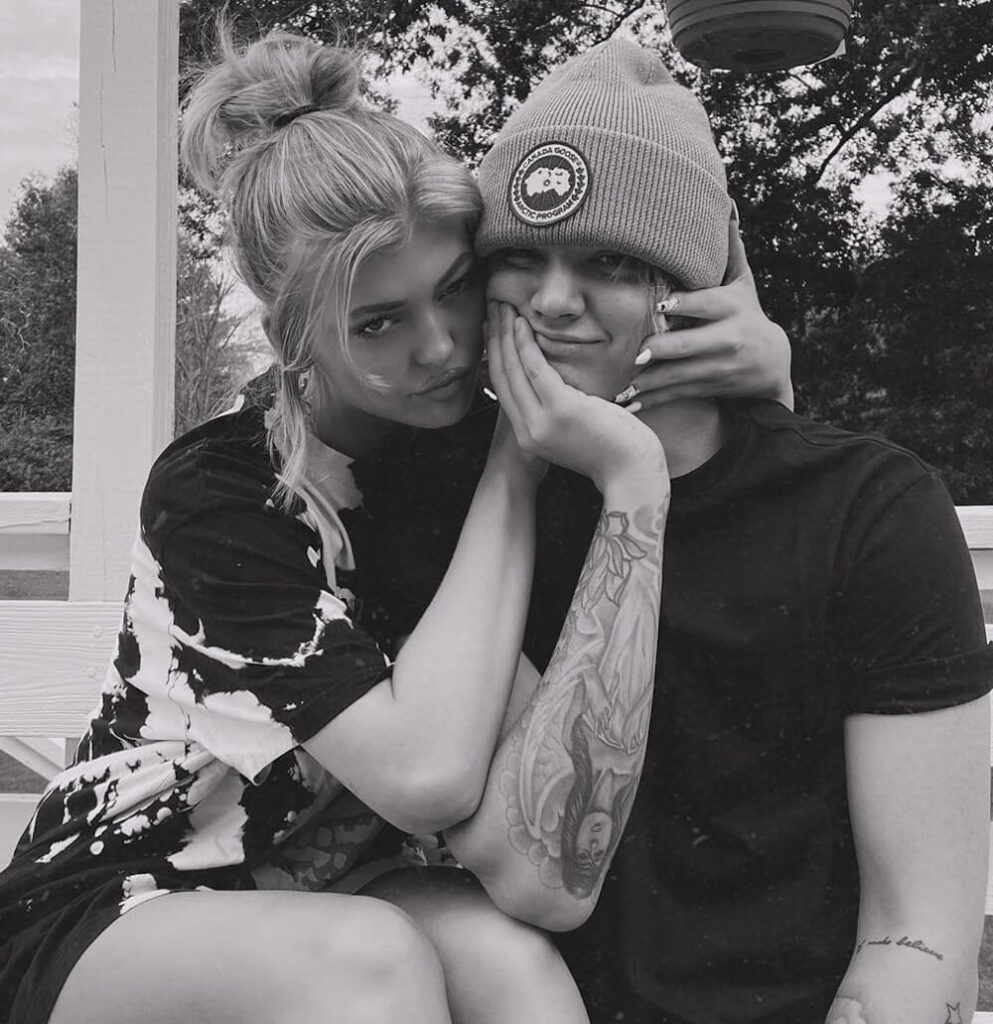 A bunch of fans quickly commented on this then-deleted feed. They seemed thrilled that Loren Gray and Kyle DeLora were dating. 
Loren posted a series of other pictures the following day with a sweet caption, "Happy birthday. Glad you were born." There was also a report saying that the two spent Thanksgiving together.
But these sweet moments couldn't seem to stay any longer, as Loren heard about the cheating rumor on April 17, 2022. This news also enraged fans as one Instagram user wrote, "Bye, imagine cheating on her."
Similarly, the other user added, "If Loren got cheated on, I may as well never fall in love again." Loren's statement that she was single on 2022 Valentine's Day strengthened the fact that they were breaking up.
Loren Gray's Ex-Boyfriend: Romantic Relationship with Ian Jeffrey
The relationship between Loren Gray and Ian Jeffrey began in 2018. However, the two were amicably split in March 2019. The couple announced their separation through a tweet, and Loren Gray also deleted their joint Instagram account.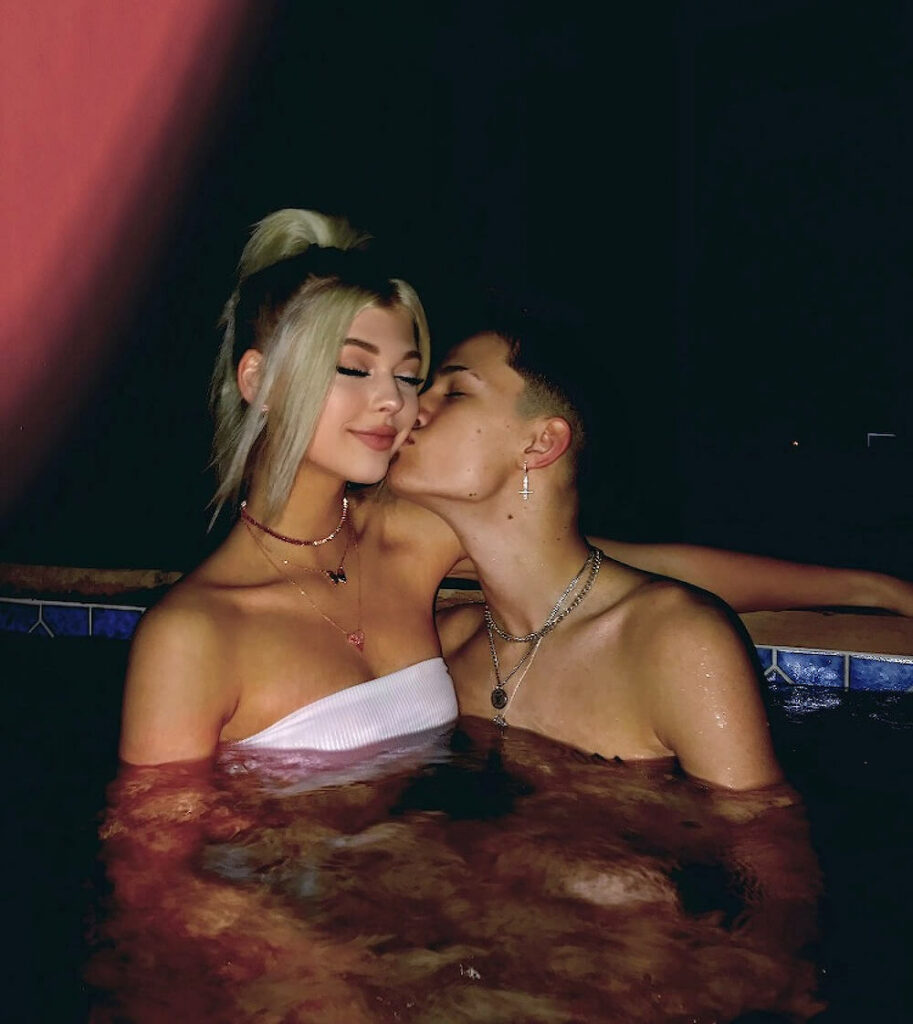 While fans were wondering why Loren and Ian broke up, we could still know about how they met for the first time. Even though breakups were often filled with sadness and sorrow, it seemed that Loren Gray quickly recovered.
Loren Gray told that she met Ian Jeffrey through his brother, James Charles. Ian Jeffrey became famous after appearing in some of James' YouTube videos, which might be why Loren Gray could meet him like destiny.
Loren and Ian then dated for about 4-6 months until they went their separate ways in March 2019. 
The fans had already speculated about this breakup, although they were still sad about it. Many fans thought that Ian Jeffrey split from Loren Gray because of Harvey Cantwell, also known as Hrvy.
Harvey himself is a fellow musician and friend of Loren Gray. But we couldn't be sure whether this rumor was true or not.
Loren tweeted about her breakup news, saying, "Ian and I are no longer here. I'm always here for him as a friend, and we are better that way. Thank you." And people started to comment as if they would like to comfort Loren. 
The comfort comment came from a Twitter user named Ana Reynoso, saying, "Oh my God, I'm sorry, Loren. I hope you're okay." And the other user, named Patricia, also added, "Hope you're okay. I am always going to be here for you."
That was a sad moment for Loren; many fans were there for her.
Let us now discuss the relationship details between Loren Gray and Juwany Rowan below.
The Dramas between Loren Gray and Ex-Boyfriend, Juwany Roman
Juwany Roman, also known as Flamingeos, was spotted with Loren Gray getting close in September 2016.
Superfame strengthened this news by uploading a YouTube video named Loren Gray and Flamingeos Kissing. The 10-second video showed how Juwany showered Loren with kisses, indicating that the two went through a romantic relationship. 
At first, Loren Gray and Juwany Roman's relationship seemed fine and happy. Unfortunately, the two went their separate ways after dating for two months.
The romance began with a romantic trip for two to Puerto Rico. This moment was also shared by Loren Gray through her Twitter account. She posted four photos where Juwany Roman hugged and kissed her while taking a selfie.
Loren, thrilled by this romantic trip, put a caption, "Puerto Rico with this gem." 
More than 1,000 users retweeted this tweet and exceeded 11,000 likes. Some users also commented on the tweet. One said, "Arrived in Puerto Rico as Loren Beech, will leave Puerto Rico as Loren Roman."
However, these romantic moments had to stop in November 2016. At first, Loren and Juwany kept denying the truth about their separation.
But in the end, they spilled the truth, saying they were no longer together. This news was spilled by Loren Gray on her Twitter account, saying, 
"Geo and I are no longer together. Thank you, guys, for understanding. Sorry to anyone hurt by this, but it's for the best. Love you."
And though their relationship was relatively brief, this could be for the best for Loren. Since the two broke up because of Juwany's habit of always controlling and dictating to Loren for everything she does, this breakup moment could be refreshing for Loren.
Moments between Loren Gray and her Ex-Boyfriend, Joey Kisluk
The short-lived relationship between Loren Gray and Joey Kisluk, which happened from 2015 until 2016, made Loren quite sad.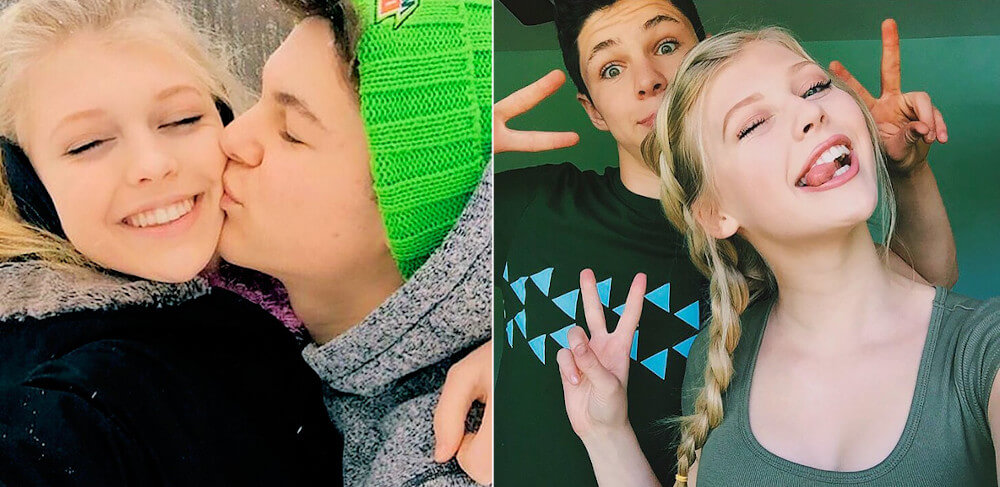 The two were lovey-dovey at first, even making a joint Instagram account named joeyxloren to upload their relationship updates.
Their joint Instagram account was inactive, even though it hadn't been deleted. However, we could still see their photos which were previously uploaded to their Instagram account through some websites.
For instance, we could see how Joey looked at Loren lovingly in a photo attached by Superfame on June 26, 2016. The website also showed the picture where Joey Kisluk kissed Loren Gray's cheek while wearing thick clothes, indicating that the moment happened in winter.
The other photo showed Loren, who stuck out her tongue while Joey showed his peace fingers. 
Joey Kisluk said that he broke up with Loren because they needed some time apart due to their tight schedule.
He said, "You all might think this is bad, which I thought. However, we are both busy, and Loren needs time alone, and so do I. We hope for the best for each other. That's all that needs to be said. We are so sorry. Things will get better soon."
Loren Gray also said she would get off social media for a few days after ending things with Joey. Fortunately, after some time, Loren and Joey could get over it and peacefully live their own lives.