Meet Pedro Pascal's Trans Sister: Lux Pascal and Her Story Before Transition
Find out more about Lux Pascal, the transgender sister of actor Pedro Pascal.
It's awesome to see an actress who's already packed up with her career but still manages to be an activist for something she cares about. Lux Pascal is one of them. She gained international recognition after appearing in a big-hit Netflix series Narcos, and she's also a transgender activist. 
After coming out as a transgender woman in February 2021, Lux Pascal never stops showing her support for the transgender community worldwide. She does that while still shining in the film industry. Although she resides in Chile now, her name is renowned worldwide.
Lux Pascal and Her Stories Before Transition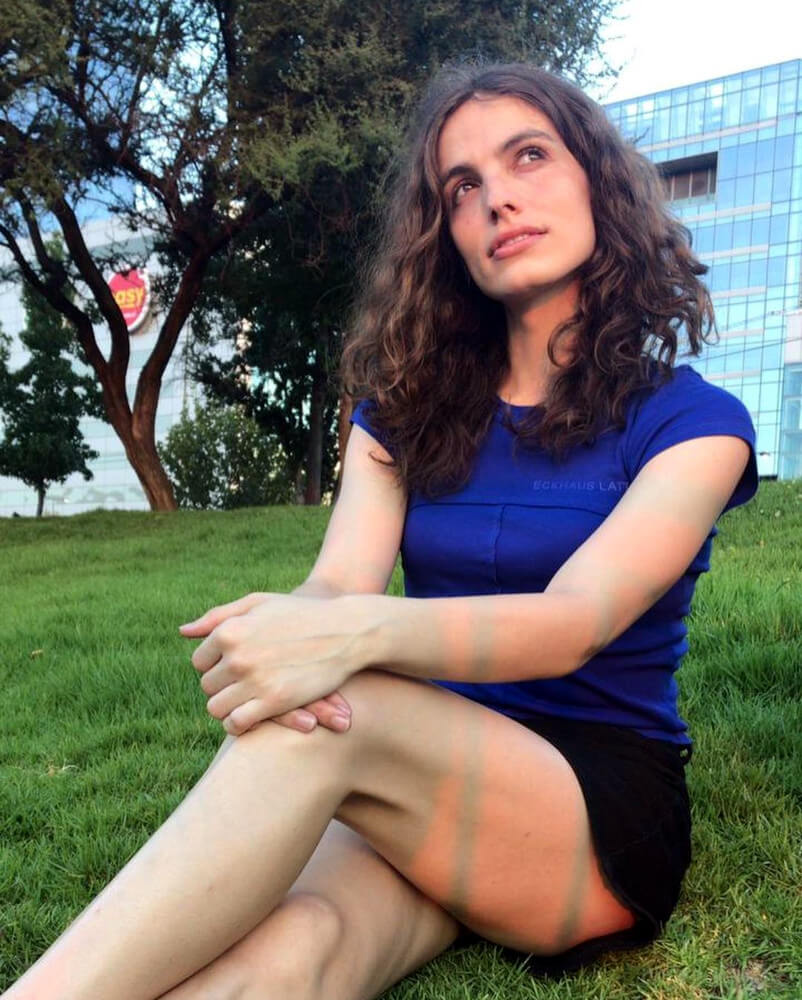 Lux's last name might be the first thing people noticed, but we can't put that as the only exciting thing about her. Besides being Pedro Pascal's little sister, Lux has many things to teach us, and we promise that your love and admiration for her will increase after you finish reading this article. 
Also Read: Pedro Pascal In His Young Days: From Professional Swimming To Waiting Tables, Discover Why Fans Love Him Even More
We've mentioned earlier that Lux came out as a transgender woman in February 2021, not long ago. But, she already came out as nonbinary to her family before telling them about her trans journey. 
"My transition has been very natural for everyone in my family. It's almost something that they expected to happen," Lux stated in her interview with Ya Magazine, while she also became the magazine's main cover. 
Lux Pascal isn't her birth name. Before the transition, he was Lucas Balmaceda Pascal, and he decided to change it not long after she came out in February 2021. 
She also had thought about this decision for a very long time. Lux started her hormone treatment in July 2020, and it happened way after she came out as nonbinary to her family. We're not sure when she told her family about it, but Pedro Pascal is the first family member to know about Lux's major decision. 
Even though Lux had been thinking about this decision for quite a long time, she admitted that her work had taken too much time, and she didn't get enough time to figure out more about herself.
"I realized that I have been so focused on my professional career and finishing the acting studies that I have not dedicated time to growing as a person," Lux shared in one of her past interviews.
She added, "The concept of 'trans' has diversified, which opened my mind, and I thought to myself, 'I can try this now.'"
Lux isn't only a good and talented actress, but she is also a Juilliard School graduate. She studied acting there, and that's why her talent is undoubtedly good.
How Pedro Always Supports Lux
A strong support system is definitely needed by everyone, especially for people who work in a high-pressure field like actors. Luckily, Lux Pascal's decision was supported by her whole family, especially her older brother, Pedro Pascal.
Pedro didn't have any objection to Lux's decision to be transgender. Quite the contrary, Pedro's first words when her sister came out were, "Perfect, this is incredible."
Read Also: Pedro Pascal's Quick Response to Playing Joel in The Last of Us
According to Lux, Pedro was essential to her journey in figuring out her identity. Pedro's supportive nature relieves her that she can be anyone she wants, so long that it makes her happy.
"He [Pedro] has been an important part of this. He's also an artist and has served as a guide for me. He was one of the first people to give me the tools that started shaping my identity," Lux stated in one of her interviews.
Not only that, but Pedro also proudly posted a photo on Instagram about Lux's cover for Ya Magazine, when she came out as a transgender for the first time there. Pedro wrote a caption that was so heartwarming and beautiful as quoted: "My sister, my love, our Lux," but he wrote in Spanish. 
Like Lux, Pedro has always been a transgender activist as well. Although he's not as vocal as his sister, Pedro tries to ensure all his social media are safe spaces for transgender people.
One of the examples is he put his pronouns on his Twitter and Instagram. Both Lux and Pedro certainly deserve the best in their lives. We love to see the Pascal family grows into talented and loving people.
Is Lux Pascal Dating Anyone?
At this point, we already know how important career and self-identity are for Lux. But, there's one more thing that's also important, and people can't help but be curious: who is Lux Pascal dating right now, and how are her relationship stories?
Besides Pedro, there's a special someone who has always been supportive and loving like she is; it is her long-term boyfriend, José Antonio Raffo. 
The two started dating in 2011, marking more than a decade of being together. 
Although Lux is pretty open about expressing her support for transgender people and the LGBTQ community, she's very private regarding her dating life. It doesn't mean that she hides her relationship with José. She just never reveals too much about what's going on between them.
That also doesn't mean they lack love expressions for each other. José likes to write some sweet words toward Lux on his social media, and one of them was on Lux's birthday.
"Today is the birthday of my beloved Lux Pascal. May your light illuminate us for many more years," José wrote in his Instagram story while posting her beautiful photo there. 
Not only that, in one of José's interviews, he said that his love for Lux was too big till it could overcome anything. He believes that with love, you can do and be anything you want as long as you put enough work into it.
"It's because deep down, what's there is strong, and I think that's the most important thing. Love can do anything regardless of the distance, time, or adversity life brings you," José stated. 
Although the two have been together for over a decade, we hardly hear them discussing marriage or having children. Well, so long as they're happy together, we should cherish every decision they make and be happy for them, right?