Meet the Cast of 'Citadel': The Second Most Expensive TV Show Ever Made!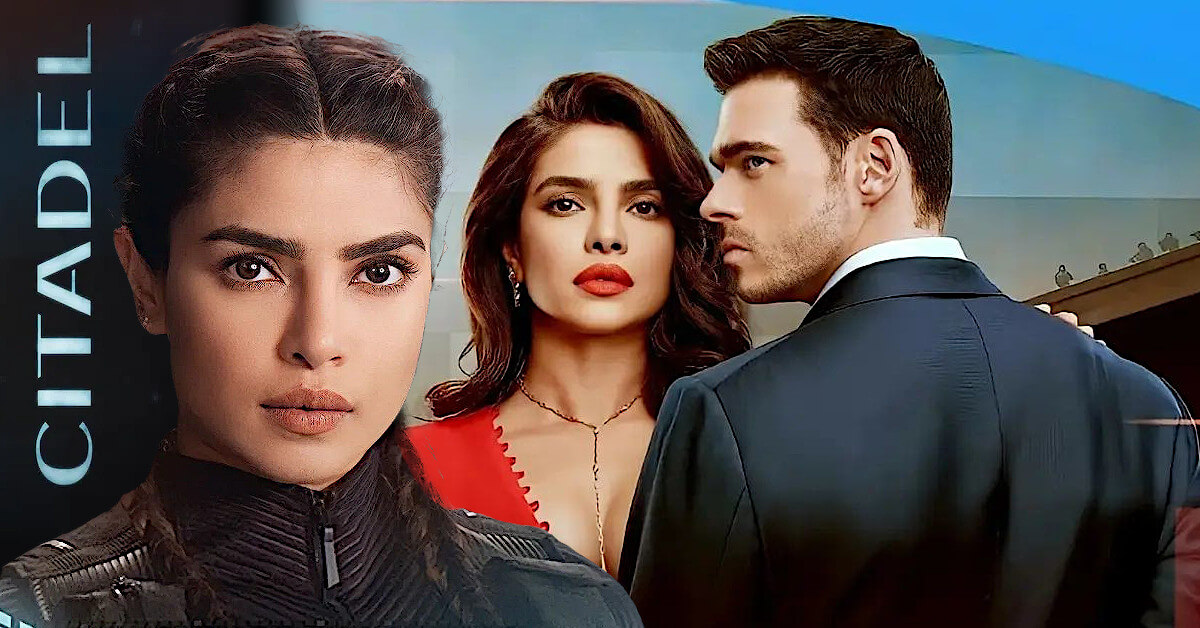 Great news for homebodies all over the world! This year, we will not be short of movies and TV series to binge, as Amazon Prime Video is set to release a sci-fi action series, Citadel!
This series has become one of the most anticipated shows this year, with two big names, Richard Madden and Priyanka Chopra Jonas, as the main characters.
Produced by the famed Russo Brothers, it has been in development since October 2022, with Richard being the first actor to be cast. It was later followed by announcing Priyanka's casting as the female lead.
Spoiler Alert!: The upcoming Citadel series is claimed to have cost more or less $250 million! The budget is necessary because it will have multiple reshoots and international spin-offs. This means Citadel will be the second most expensive project after Netflix's movie The Gray Man.
The filming process for Citadel began in early 2022 in several places in England. It was completed in June of that year. Currently in the post-production phase, this upcoming series is scheduled to be released in April 2023, with the first two episodes being released simultaneously.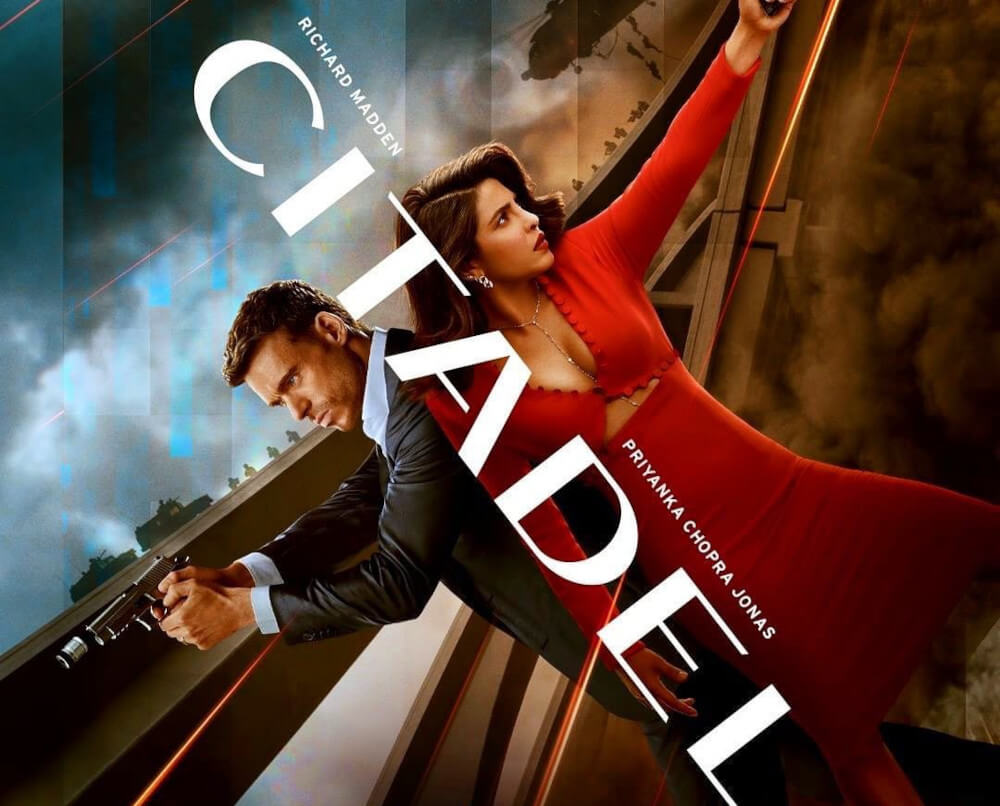 Interestingly, according to The Hollywood Reporter, the series was renewed for a second season even before the first season was released! However, it was unclear whether the second season will still focus on Richard and Priyanka's characters or it will focus on other Citadel agents from other countries.
Fun Fact: With Citadel, Russo Brothers aim for a global TV series. This show will have four spin-offs from four different countries (that we know of). Varun Dhawan and Samantha Ruth Prabhu will star in the Indian spin-off. The Italian spin-off will have Matilda De Angelis as the main cast. Meanwhile, the Spanish and Mexican spin-off has yet to announce their cast ensemble.
With this production's grand scale, it's not too much for us to expect top-tier action series, and Stanley Tucci and Lesley Manville will also star in the show.
Well, as we wait for Citadel's release date, it's probably best for us to take a peek into the series' plot summary and its cast ensemble.
What Is Citadel All About? An Exclusive Sneak Peek
Just a heads up, Citadel won't be your usual action series. The show offers a rocky start since its first episode, as the events occur eight years after the global spy agency named Citadel was taken down by its archnemeses, Manticore.
Not only destroying the whole agency, but Manticore also wiped off the memories of all Citadel's agents, eliminating future threats and attempts of revenge from the loyal agents.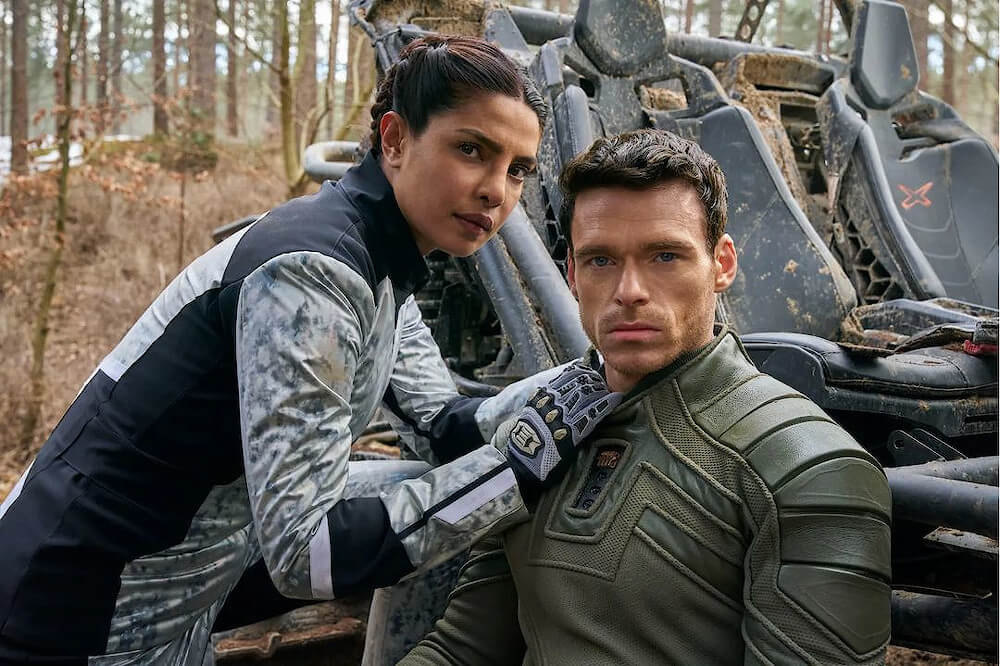 Richard Madden and Priyanka Chopra Jonas' characters, Mason Kane and Nadia Sinh, are two agents who got their memories erased. They have lived under new identities, unaware of their past as top global spies.
Well, we won't have a show if Mason and Nadia remain clueless, right? Here's where Stanley Tucci's Bernard Orlick enters the scenes. Determined to take down Manticore and prevent them from creating a new world order, Bernard seeks Mason for help.
Mason eventually tracked down Nadia and asked her to once again work with him to destroy Manticore once and for all and (of course) save the world!
AGBO's official website says this upcoming series will be "action-packed" and provide "a compelling emotional center."
Let me guess, the romantic tension between Mason and Nadia?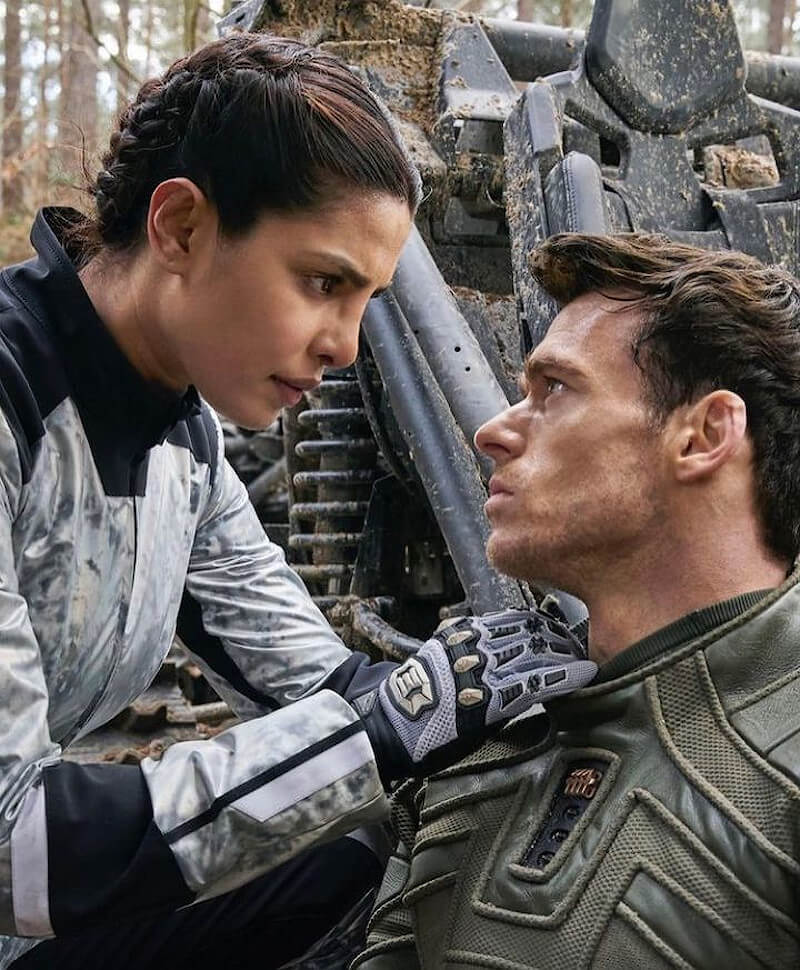 Richard Madden and Priyanka Chopra Jonas' Citadel is also set to be "a mothership series" of the future spin-offs. Furthermore, the Indian spin-off is theorized to provide more backstory about Priyanka's Nadia!
Before we spoil too much of the show, let's look at the complete cast list for Citadel. Read on below!
Meet the Cast of Citadel: Richard Madden, Priyanka Chopra Jonas, and More
Richard Madden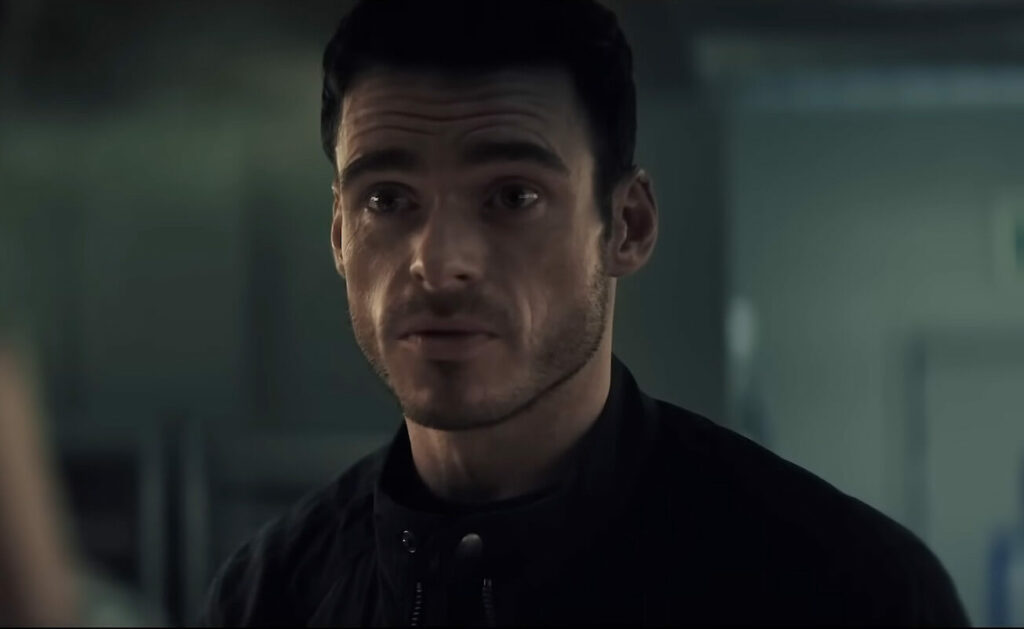 Being cast as the male lead in Citadel, Richard Madden is no stranger to action series, as he gained worldwide recognition through his role in Bodyguard. According to Richard, as his character got his memories wiped out, the series will show "a clash" between his life for the past eight years and his past as a spy.
"He's basically become a new person," Richard said. "You get to delve into exploring the psyche of dealing with the consequences of things that you're not aware you've done," he continued.
Priyanka Chopra Jonas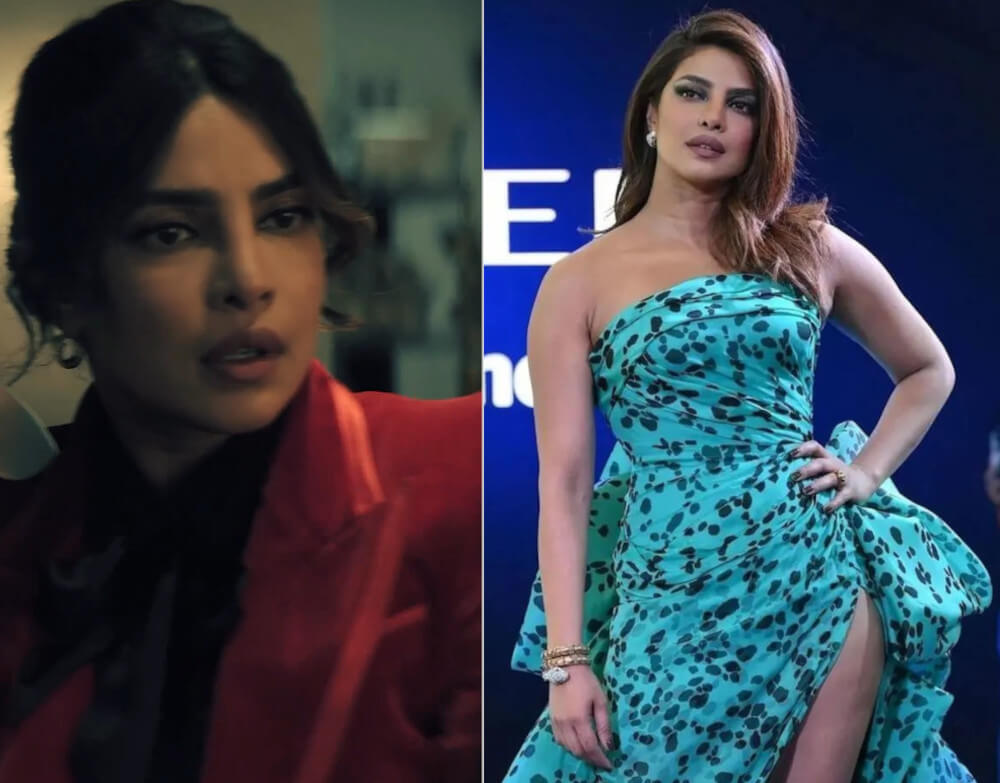 Alongside Richard Madden, Priyanka Chopra Jonas will star as the female lead. In her interview with WWD, Priyanka teased fans that the series was "really going to be amazing" and that she had done much work and earned "a lot of scars" from the training and filming process.
Not only that, but Priyanka also opened up that Citadel is the first project in which she "had pay parity" with her male co-stars!
This is undoubtedly shocking, considering that she has been doing movies and TV series for over two decades, and many of them had Priyanka in the leading role.
Stanley Tucci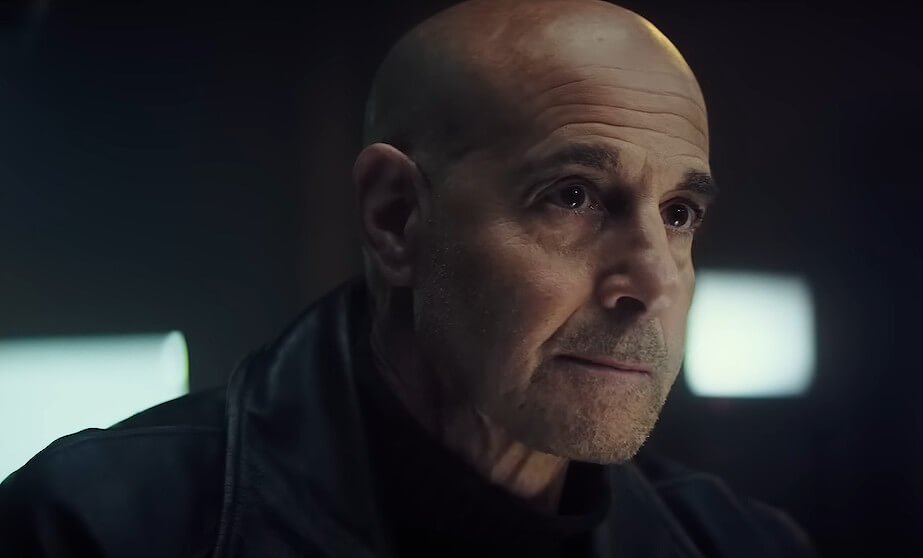 Veteran actor Stanley Tucci will also participate in this ambitious project, portraying the role of Bernard Orlick. This character is essential in urging Richard's Mason and Priyanka's Nadia to return to their spy lives and take down Manticore.
It's unknown whether Stanley's character will participate hands-on in the main characters' mission or he will guide them through somewhere surrounded by monitors and files (a must in spy movies, right?), so we can only wait and see!
Lesley Manville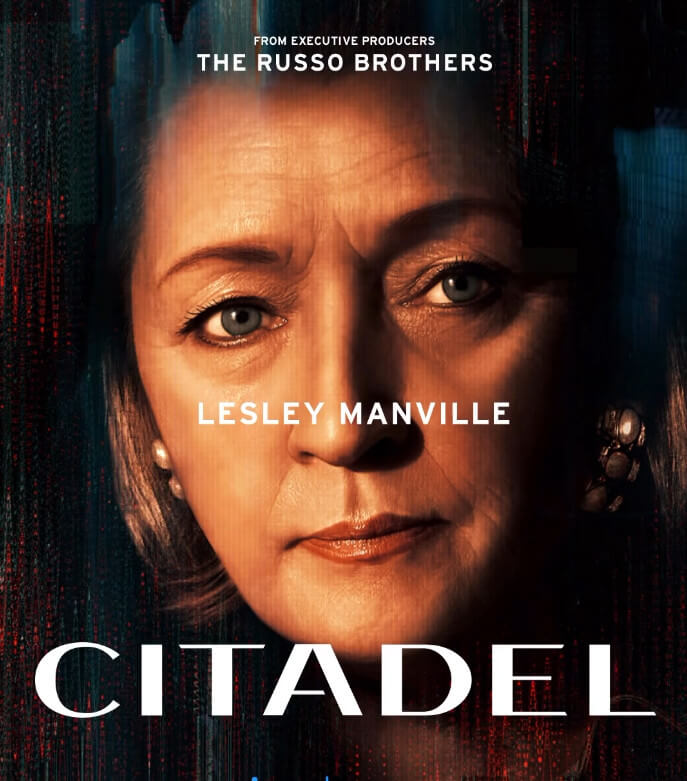 Another familiar name in the cast ensemble, Lesley Manville, will play Dahlia Archer, the villain in the series. Dahlia is a menacing British ambassador who will make it challenging for Richard and Priyanka's characters to complete their mission.
David Weil, the series showrunner, claimed that while Dahlia is the villain, at the same time, "she's the heroine of her own story."
As a government member, it's interesting to see how deep Manticore's grip on the world order really is and how Dahlia is related to the crime syndicate!
Osy Ikhile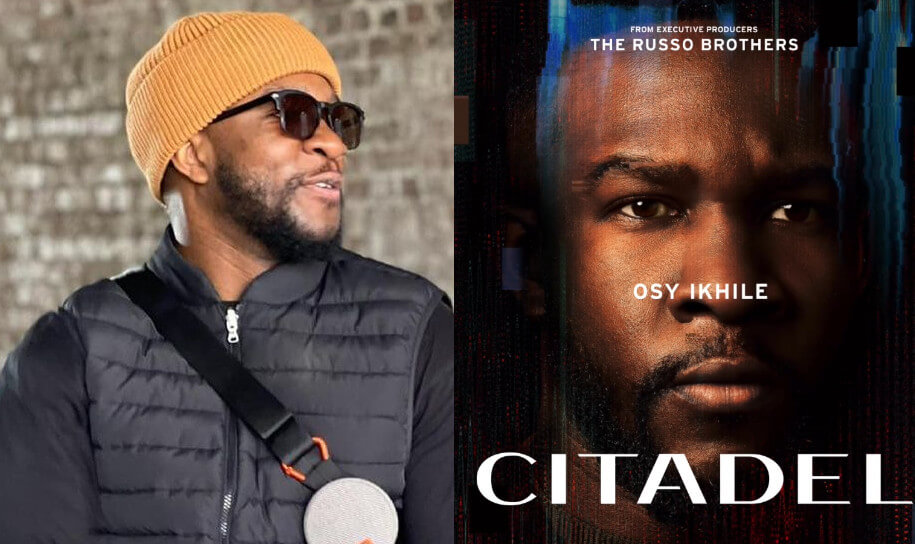 The star of Death in Paradise, Osy Ikhile, was cast as Carter Spence in the upcoming series. It's still unknown Carter's role in Citadel, whether he's one of the spy agency's friends or foes.
However, as he will be credited for all six episodes of this series, it's fair to assume that his role will be significant for the plot!
Ashleigh Cummings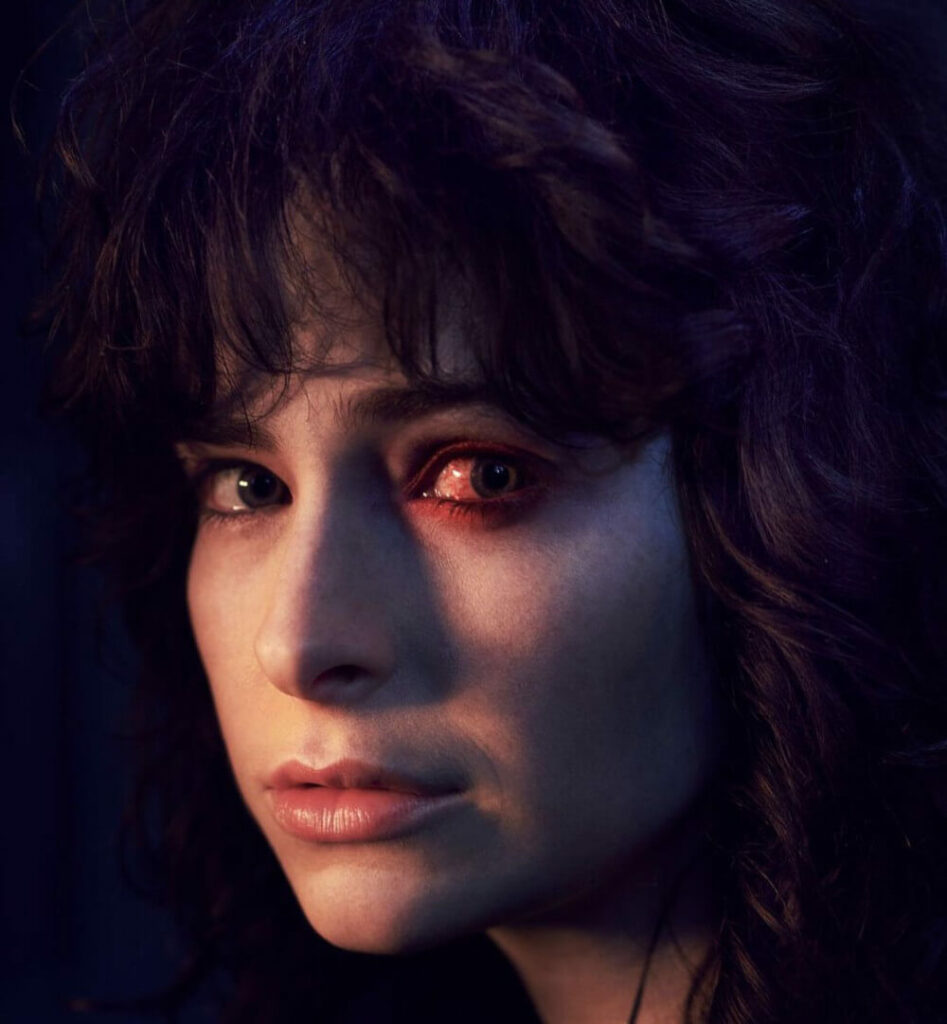 Ashleigh Cummings will join Citadel's cast ensemble as Abby Conroy, and fans seem to have a gist of who Abby is! In several leaked pictures of the filming process, Richard and Ashleigh were seen conversing a moment before he ducked to kiss her.
Well, well, it seems like we have found our male lead's love interest!
Roland Moller
Portraying the role of Laszlo Milla, Danish actor Roland Moller is set to star in Citadel as the main antagonist! According to Deadline, Laszlo is a former lead operative of Manticore, whom the one and only Mason Kane imprisoned.
And well, you guessed it right, Laszlo is now free and set to avenge all the lost years and destroy Citadel once and for all, all agents being wiped out (and we're not only talking about the memories).
Caoilinn Springall
Child actress Caoilinn Springall will also star in this upcoming series as Hendrix Conroy. Yep, she will portray Ashleigh Cummings' on-screen family, most likely her daughter!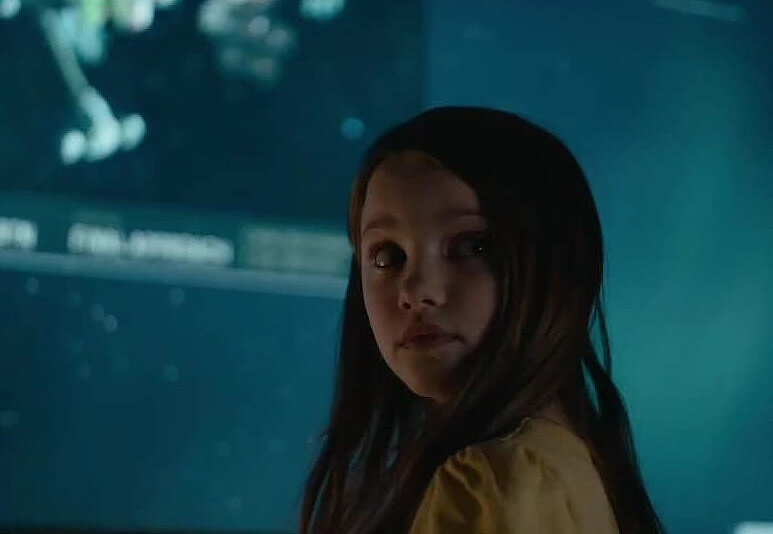 I mean, Caoilinn is more or less ten years old, so she still passes if she has to portray an eight-year-old for the series!
Does it mean we're going to see Richard Madden's father era?