Maika Monroe Quickly Moved On to G-Eazy Post-Breakup with Joe Keery: Did She Cheat or Was It A Rebound?
Maika Monroe is probably this generation's Queen of Horror, with her extensive portfolio of horror movies and TV shows.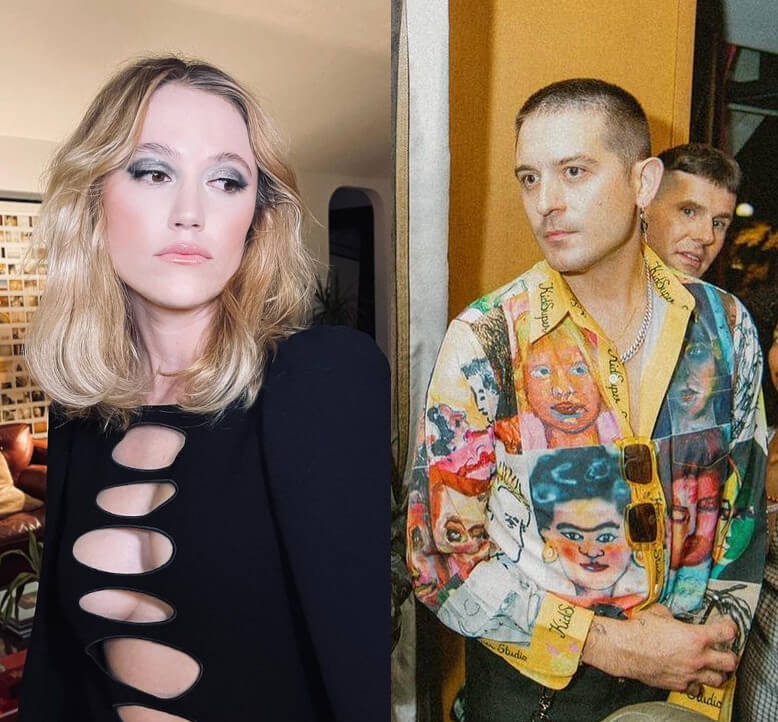 Besides her filmography, Maika Monroe also earns attention with her tumultuous relationship with ex-boyfriend Joe Keery. Having been dating for more than five years, the couple parted ways abruptly earlier this year for reasons unknown! 
However, it didn't take long for Maika Monroe to move on and begin dating someone new, and here's when G-Eazy entered the picture. Given how convenient the new relationship started, many accused the actress of cheating on Joe Kerry.
Are Maika Monroe and G-Eazy Dating?
Shortly after her shocking breakup with her long-time boyfriend, Maika Monroe has no problem finding a new love. It has been long circulated among fans that Maika and G-Eazy, her alleged new man, have been frequently spotted together for the past few weeks.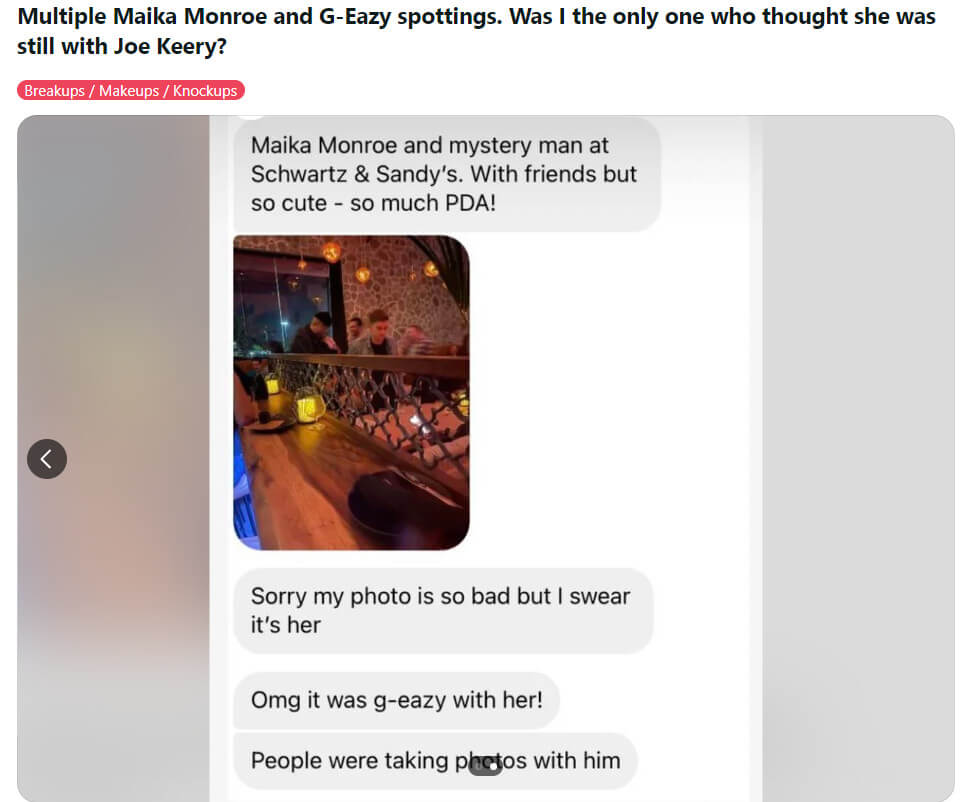 A Reddit user even shared a sighting of Maika and G-Eazy at Barney's Beanery in West Hollywood, where the rapper played pool with some of his friends. Only later, the same person recognized Maika and claimed that the new couple had their "arms around each other."
On another occasion, Maika and G-Eazy were again seen at Schwartz & Sandy's. Like their outing at Barney's sometime earlier, they enjoyed flaunting "so much PDA" and seemed to enjoy each other's company.
Neither Maika nor G-Eazy ever addressed the rumors, so was it only a fling? Or are they waiting for the right time to bring their relationship into the next phase?
Did Maika Monroe Cheat on Joe Keery with G-Eazy?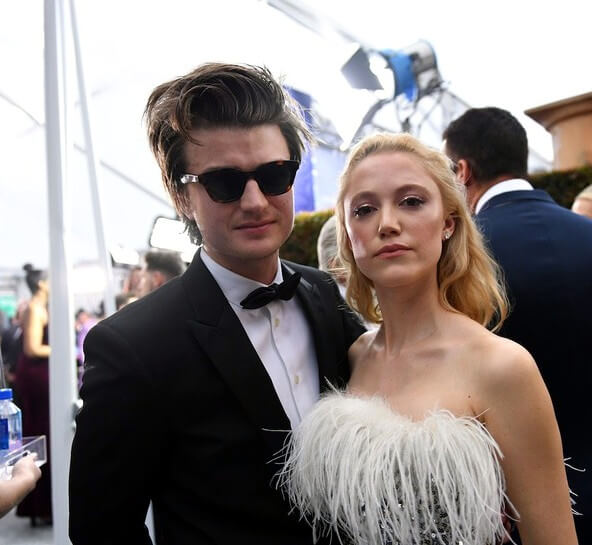 To this day, it's unclear when exactly Maika Monroe broke up with Joe Keery. Fans have suspected trouble in paradise after Maika was absent from the red carpet premiere of Stranger Things Season 4, an event she usually never missed.
With how quickly Maika moved on with G-Eazy (five years of relationship is nothing short), fans began to wonder whether the actress cheated on Joe with the rapper. However, at the same time, Joe is no saint either. When Maika and he just started dating, Joe was often rumored to be cheating on Maika with multiple women.
I mean, if Maika indeed cheated on Joe with G-Eazy, Joe should've known what was coming, right?!