Louis Partridge Girlfriend 2023: Inside His Love Life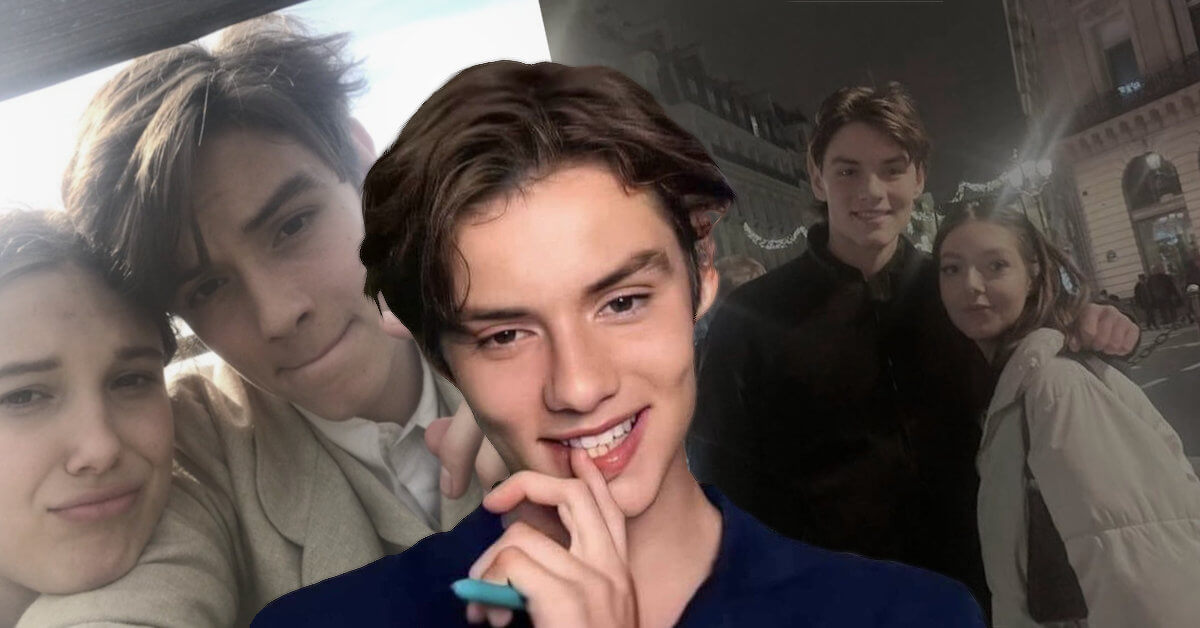 While the adult audience of Enola Holmes mostly gushed about Henry Cavill, the youngsters have a different heartthrob who stole their attention.
Meet Louis Partridge or Lord Tewksbury in the Netflix movie!
Louis is a young English actor who rose to prominence thanks to his appearance in Enola Holmes. Before the Netflix movie, he starred in Los Medici: Señores de Florencia in 2016 and Paddington 2 in 2017.
Following his career breakthrough with Enola Holmes, he's set to portray the role of Sid Vicious in a TV mini-series entitled Pistol. He's also completed the filming process for The Lost Girls, Enola Holmes 2, and Ferryman.
Everything about Louis Partridge's Alleged Girlfriend, Lulu Everly
Louis Partridge is undoubtedly one of the promising young actors who have the chance to make it big in Hollywood. Which is why he decided to keep his social media accounts strictly lover-free.
Since starting his career in 2016, Louis has never been spotted on a date with anyone, nor has he ever disclosed his relationship status and sexual preferences. His tight-lipped policy would later encourage fans to take it into their own hands to find out who the young actor is currently dating.
In 2021, fans became convinced that Louis is dating a girl named Lulu Everly, a non-celeb and most likely one of his schoolmates. Fans also predicted that the couple has been dating for two years as of 2023.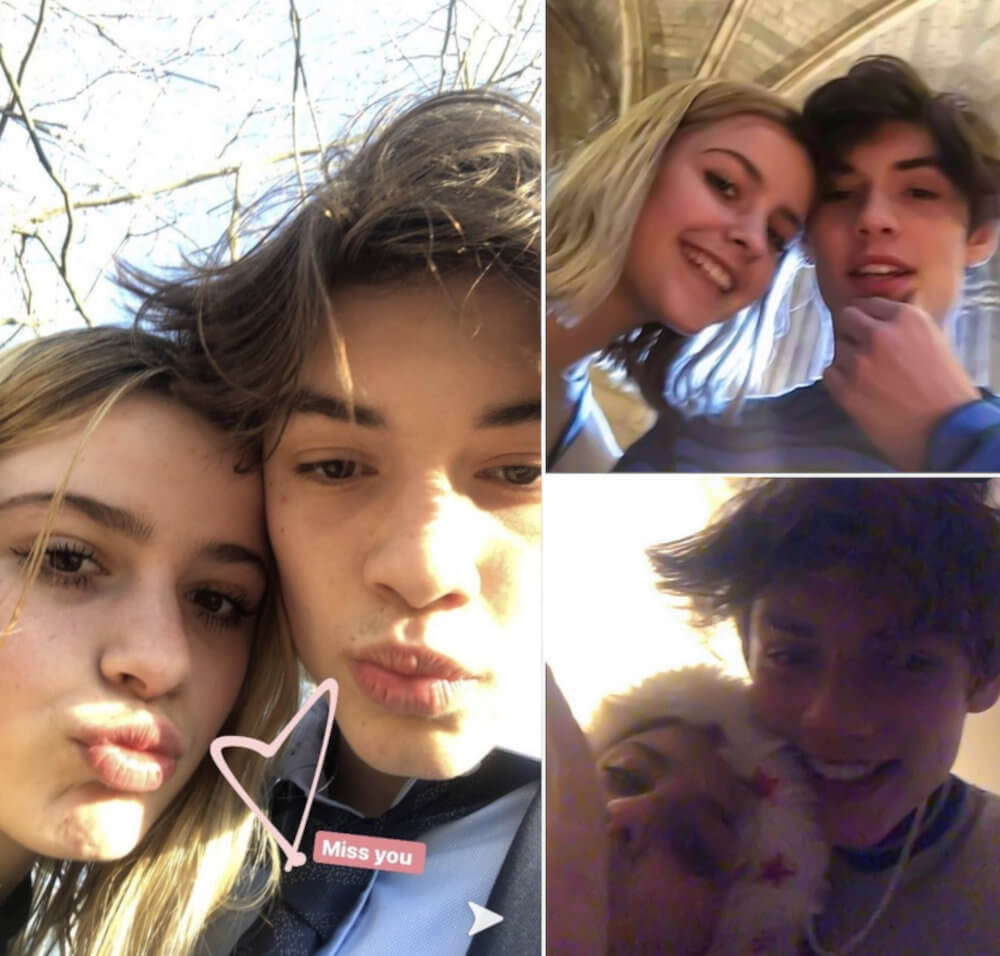 Fans somehow managed to discover pictures of Louis with Lulu and his photos with their other friends. Considering that none of the photographs were ever posted by Louis in his social media accounts, it's fair to say that his fans once again proved how they're more efficient than the intelligence agencies!
Louis himself never denied nor confirmed any of these allegations regarding his mysterious girlfriend, so it's either he doesn't really care about the rumors, or he wants to protect his and his girlfriend's privacy.
Despite his silence, Louis once gave a tad bit of insights into his love life in the 17 Questions interview with Seventeen. Louis, who did the interview with his castmate Millie Bobby Brown to promote their movie, Enola Holmes, jokingly answered the question on how to deal with heartbreak is to "stand at a gate and cry and watch your love walk away."
While being confronted by Millie about whether he ever got his heartbroken, Louis only nodded and smiled, without providing any other story about his painful experience.
Louis Partridge's Dating Rumor with Millie Bobby Brown
When you and your co-star are both good-looking and have great chemistry, best believe that it will take no time for fans to begin shipping you.
The exact thing happened with Louis Partridge and Millie Bobby Brown.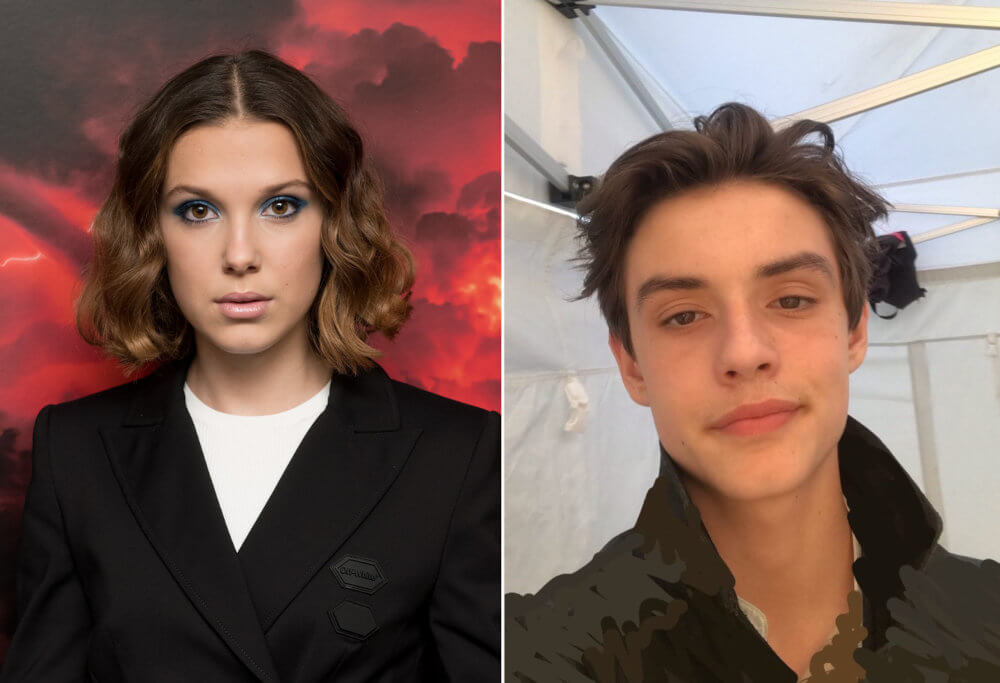 Many people begin shipping the two young actors, considering they're both at the same age and are single (or never really discussed their personal lives, but well…)
It didn't really help when Louis and Millie's characters in Enola Holmes were each other's significant others!
As the movie progressed and fans constantly cooing over the characters' adorable relationship, one scene was highly anticipated yet didn't make it on the final editing version; the kissing scene.
"There was actually in the script," Louis admitted when asked about the kiss scene by Girlfriend. "Well, not a kiss scene, but like a little kiss on the cheek," he explained further.
He later stated that the decision to drop the kiss scene was his and Millie's, claiming that he thinks that it "was a really good call."
"I think it's quite innocent," Louis shared his thoughts about Enola and Lord Tewksbury's relationship. "You know, they don't have to define sort of where they are, and they just get on well together," he continued.
"I don't think every relationship needs to end like that," Millie added, sharing the same sentiment. "And I think that it was more powerful left unsaid," she concluded.
Louis also added that he hopes the audience see Enola and Lord Tewksbury as a couple of youngsters who "get on really, really well" and not just a couple of youths being in love.
Furthermore, Louis also shared with Miss Vogue how he treasures his friendship with Millie and how she "has a great way of making you feel completely at home."
Well, thanks to Millie's outgoing and fun personality, Loui admitted that they have chemistry "that had been developed off-screen" that could be brought on screen.
Welp! Enola Holmes 2 ASAP, please?
Girlfriend-Free Zone: Louis Partridge Instagram Feeds that Make Fans Curious
For a young actor who has just started, it's incredibly understandable if Louis Partridge decided to keep his social media strictly professional. Well, maybe a tiny peek into his personal life, but he makes sure that it was all about his family.
He was pictured with girls in several pictures, but those were only 8 of them. Three pictures were taken with his sister and his cousin, four pictures were the snaps with Millie while they were filming Enola Holmes, and one was a picture of him and three other models for Prada's Midwinter's Night Dream Campaign.
The young actor seemed to be committed to establishing his reputation and career before going public with his love life if he ever wanted to disclose his romance.
For now, Louis is content in spending his time outside filming and modeling with his family and friends. He shows himself as a doting big brother as he posted two pictures with his little sister, Millie Partridge. One was when they were on vacation, and another was posted to celebrate her 13th birthday.
He also showed his close bond with his cousin, Issie Partridge, by wishing her a happy birthday. He shared a sweet message in which he promised her to "stay aspiring" so that he could be like her.
Well, what's better than someone who loves their family dearly?
Besides his family, Louis also treasures his friends, even admitting that his friends are always ready to "knock me down a peg or two" and keep him grounded.
"They take the mick out of me the whole time," he affectionately shared with Miss Vogue. "So just wait until they find out about this interview," he laughed.