Jenna Fischer Husband 2023: Who Is Lee Kirk?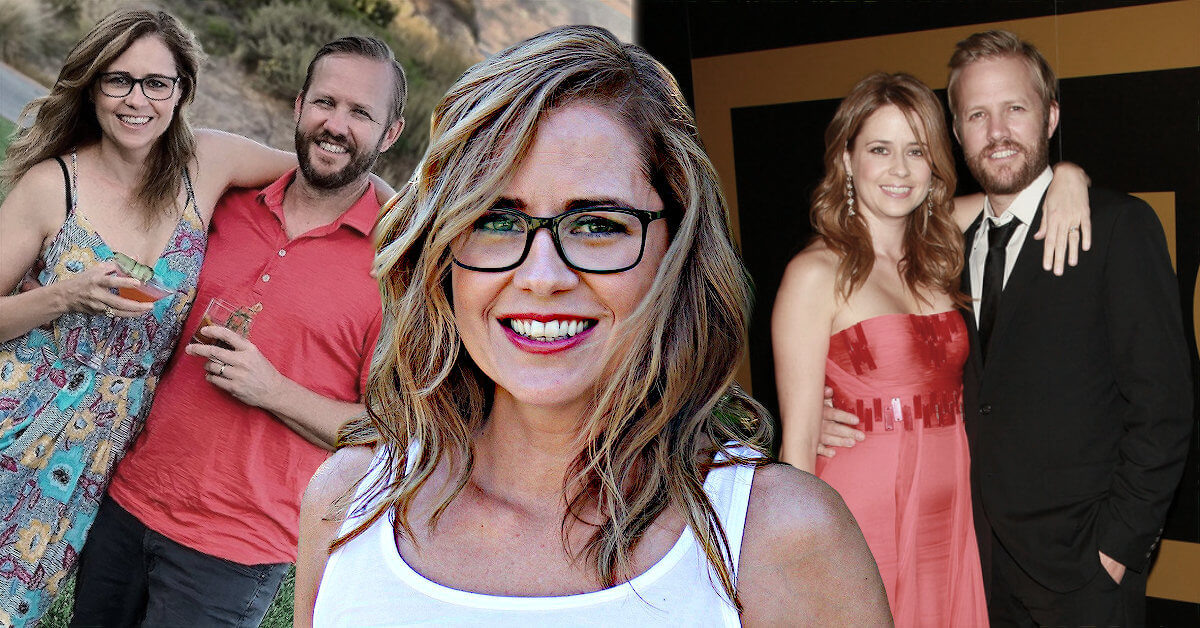 For The Office fans, Jenna Fischer is not a stranger. She is known for portraying Pam Beesly in the long-lasting NBC sitcom.
For her role in The Office, she received a nomination for the Primetime Emmy Award for Outstanding Supporting Actress in a Comedy Series in 2007!
Not only acting, but Jenna also produced the final season of The Office. In 2017, Jenna published her first book, The Actor's Life: A Survival Guide, in which she featured an introduction by her former The Office castmate, Steve Carell.
Behind Story of Jenna Fischer and Screenwriter Husband Lee Kirk's Love Life
While people know that Jenna Fischer and Lee Kirk got married in 2010, many don't know that the couple first met two years earlier, when Lee rejected Jenna's idea for a movie!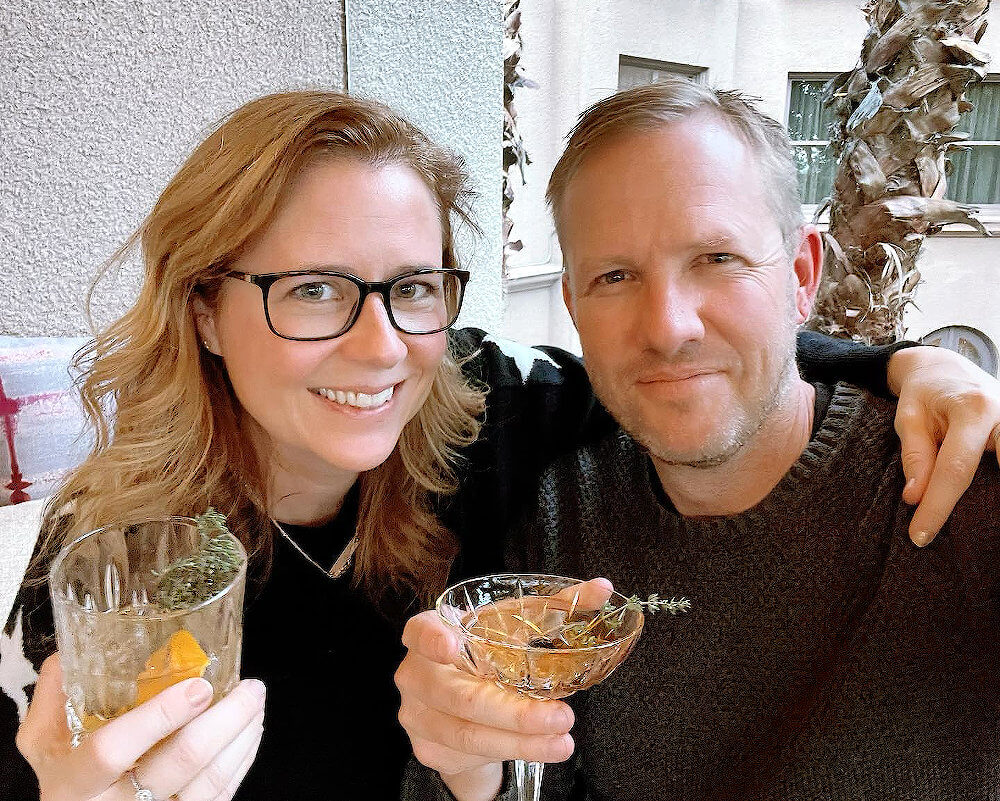 Well, in 2008, shortly after Jenna's divorce from another screenwriter James Gunn, Jenna met with Lee, and she gave him an idea for a movie. However, Lee rejected the idea despite still pitching her other three concepts.
Sometime after the whole movie idea fiasco, the pair was connected again through a project, The Giant Mechanical Man, where Lee was the writer and Jenna was the producer and one of the casts.
The couple admitted that their relationship started as a purely platonic one. This was understandable, considering Jenna was just divorced and Lee, surprisingly, ended a relationship.
According to Jenna, she and Lee needed "six or seven months" to finally find the courage and confess to each other.
"I was having weekly script dinners with Lee, and I realized, I'm looking at basically the perfect man," the Solitary Man actress gushed about her husband in an interview with Redbook. "It doesn't get better than this," she stated.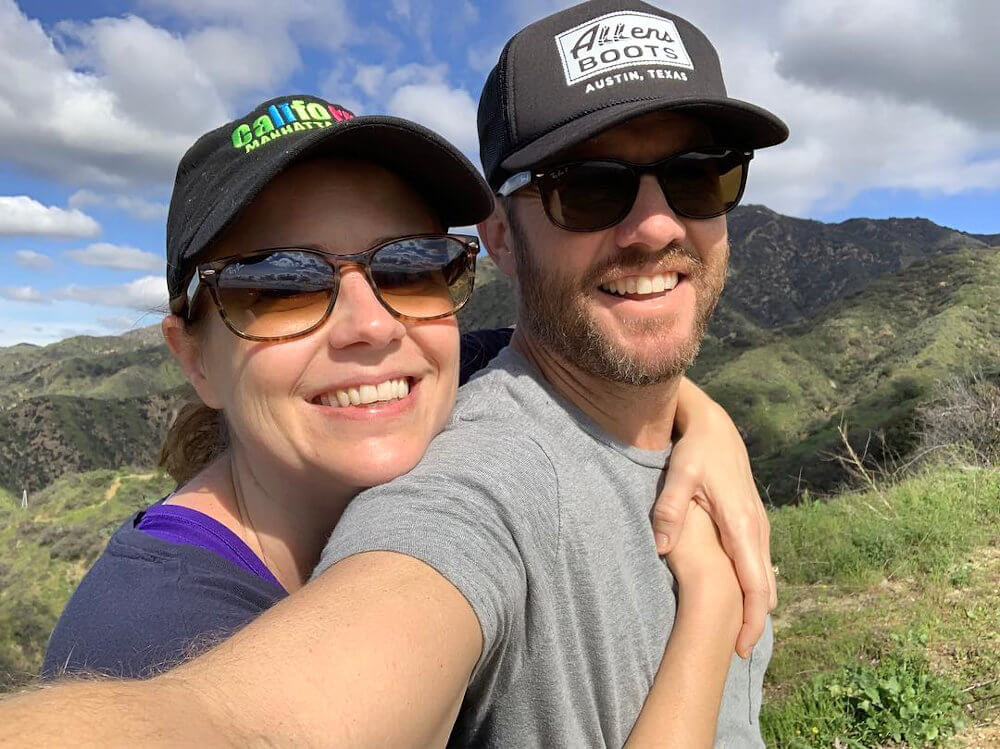 She also admitted to Vulture that her love story with Lee "is a romantic comedy."
"It was a lot of dinners with wine and going to see movies," Jenna recalled. "Pretending like we were developing a movie when in fact, we were essentially developing a relationship," she continued.
Jenna and Lee eventually began dating in January 2008 and made their first red carpet appearance together for the Emmy Awards in September. While being questioned about her plus one, Jenna referred to Lee as her "super-cute boyfriend."
Lee eventually got down on one knee and popped the question more than a year after they started dating, in June 2009, to be precise. He chose the moment when they were on vacation in Europe, and it hardly gets more romantic than this!
Their wedding was held in Malibu, and the Blades of Glory actress didn't seem to be a bridezilla. Well, except maybe for the menu.
"I'm a foodie, so I want to have really good food," she told about their wedding preparations. "We tried like four different entrees and 12 different appetizers," she continued, claiming that the tasting process had made her "so full."
Not only good food, but the couple also made sure they had an excellent officiant. And guess who?
It's Survivor host Jeff Probst!
Jeff Probst and Jenna Fischer turned out to be long-time friends, from meeting at an Emmys after-party and remained close friends with a strong bond between them. Jeff even flew back from Nicaragua to Malibu to attend and officiate his dear friend's wedding!
Now that's a sweet friend, we see!
Do Jenna Fischer and Lee Kirk Have Kids?
Remember when Pam Beesly got pregnant in The Office's eighth season for the second time?
Jenna Fischer decided to stay synonymous with her character and was also carrying her child at the same time!
Jenna announced her pregnancy and revealed the baby's gender in The Tonight Show, which Jay Leno hosted. Jenna also expressed her gratitude that she has "had a really easy pregnancy" and that she has "been really lucky."
Jenna and Lee welcomed their first son in September 2011 through their representative. They also revealed the baby's name, Weston Lee Kirk.
Three years after the birth of their son Weston, the couple welcomed another addition to their family with Jenna's second pregnancy. Jenna told in an interview how her firstborn Weston couldn't wait to see his baby sister.
"I said, 'Mommy has to go to the hospital to get the baby out and you can come visit me … do you want to come to the hospital and have Menchie's with me?" she recalled the experience. "And he said yes!"
Jenna and Lee announced the birth of their second child, a daughter named Harper Marie Kirk, in an official statement to E! News. The couple also admitted that the whole family "are happy, healthy, and sleepy."
The Walk Hard: The Dewey Cox Story actress is a total fool for her children, with her posting adorable snaps of them now and then. And the most precious experience was the breakfast in bed surprise on Mother's Day!
Back in 2019, You, Me, and the Apocalypse star shared a picture of what would appear as a food bill on her Instagram. She shared that it was part of the Mother's Day surprise thrown for her from Weston and Harper in her caption.
It appears that her children also inherited Jenna Fischer's wit, as they said to their mom that "the New York Times is not always free" and that it was a treat "just for Mother's Day."
Jenna Fischer's First Husband James Gunn
Before meeting with Lee Kirk and living their version of a fairytale, Jenna once married the screenwriter James Gunn, mostly known for his involvement in the Guardians of the Galaxy franchise.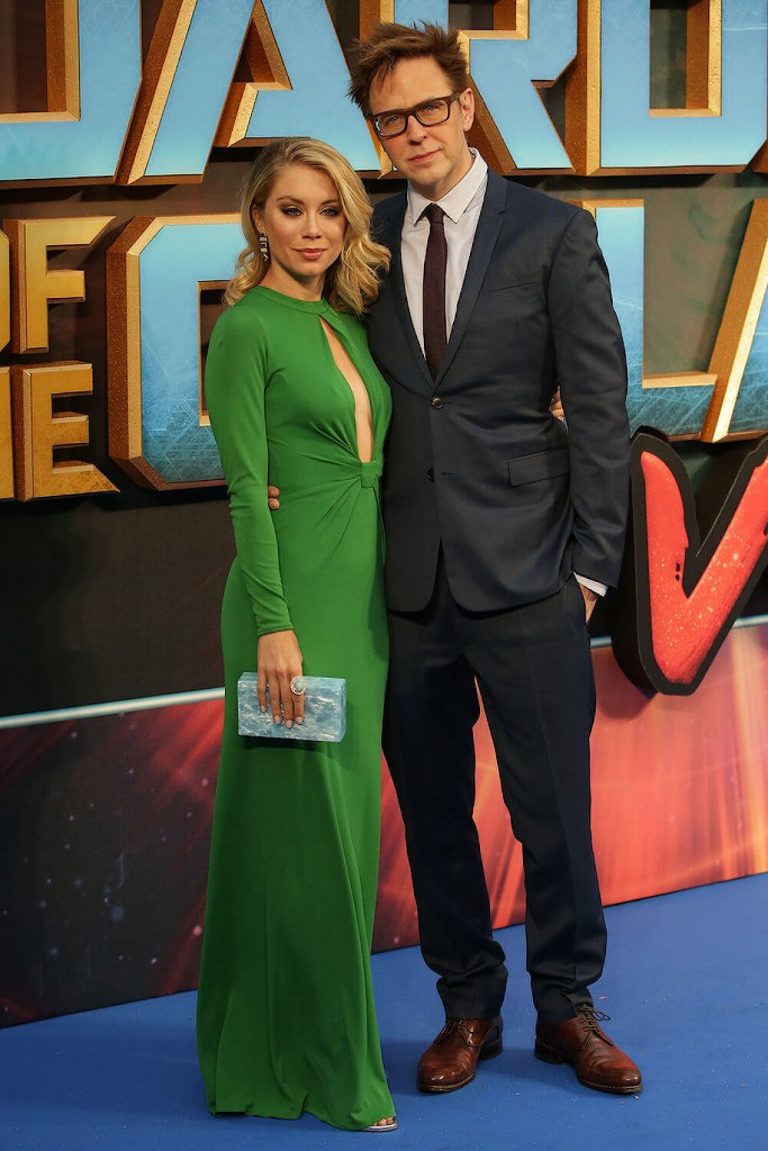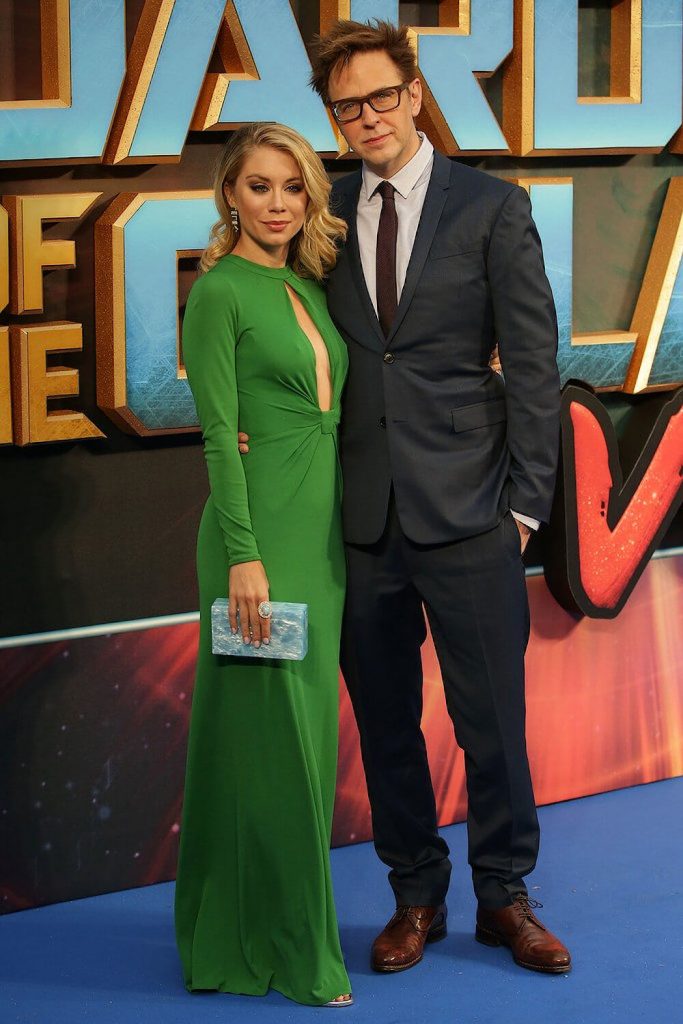 The former couple met way before they enjoyed their spots under the limelight. They were first introduced by James' brother, Sean Gunn, who happened to be Jenna's childhood friend. Funnily enough, Jenna also met her future manager at the same event!
"By doing that one showcase, I ended up with a manager and a husband," she shared in an interview with Truman Index.
Jenna Fischer and James Gunn got married in October 2000. During their time together as spouses, the former couple has worked on several projects, such as The Specials, LolliLove, and Slither.
Unfortunately, not even the shared passion in the cinematic industry managed to save their marriage. In 2007, Jenna and James released a joint statement to People that they "have chosen to separate."
"The enthusiasm we have expressed for each other's lives, spirits, and careers is real. We have been each other's cheerleader and friend during the past six years and continue to be so now and in the future," they wrote.
Jenna and James also stated in another note they post in MySpace that they "still have the utmost respect for one another" and that they "are sorry for any pain this causes family and friends."
The respect they share seems to last until now, with them remaining friends and having spoken dearly of each other following their split.
In a tweet, James once called Jenna "a great person, a true and wonderful friend" and that "she'll always make me laugh."
James also promoted Jenna's projects on his Twitter account several times! Including her book, The Actor's Life: A Survival Guide, he gushed about Jenna's hard work for ten years before she finally made it with The Office. James also gave a shout-out to Jenna's mini animated series, Office Ladies, in 2021.
Well, like what James said, "just because a relationship doesn't work, doesn't mean the other person is bad," right?
Jenna Fischer and John Krasinki
Even Jenna Fischer once admitted that they "were genuinely in love with one another." But, hold up, they only harbor the feelings on-screen!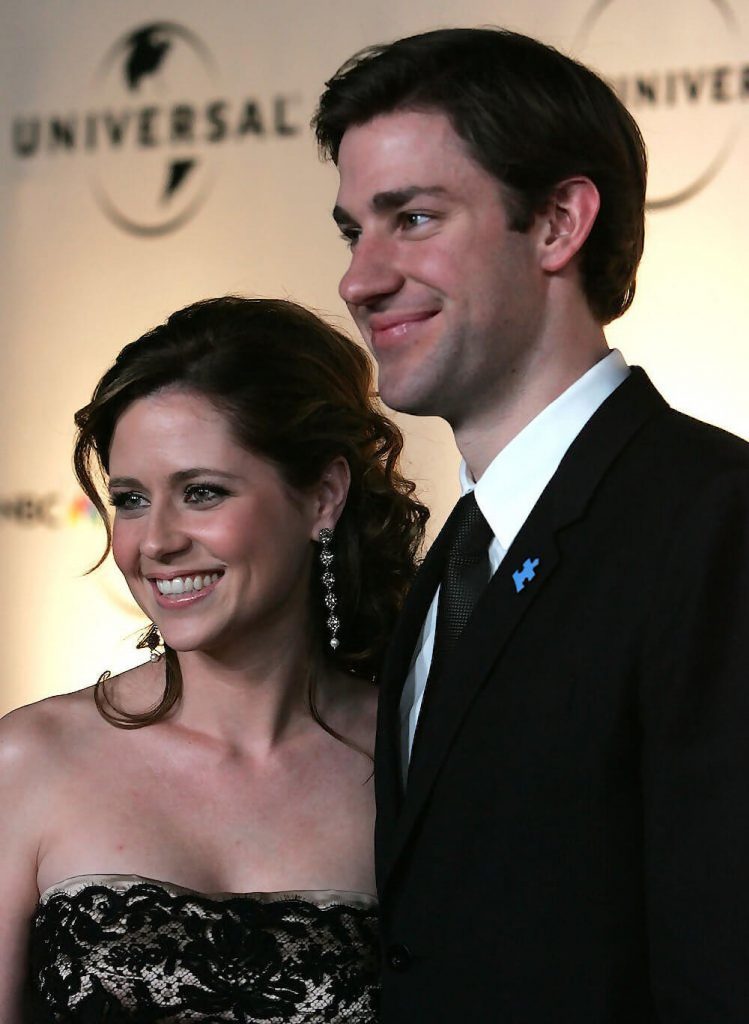 The Office fans must have known about the flirting phase that ended up with a family-of-five plotline of Jim Halpert and Pam Beesly in the series. And most of the fans adore their romance. Just how it seemed natural to the audience, it also seemed real to the actors themselves!
"John and I have real chemistry," Jenna dropped the bomb on an episode of Watch What Happens Live. "We will always be close because of it," she explained.
During an interview with ET Canada, John Krasinki also shared the same sentiment, enthusiastically believing that their characters are still married even long after the series finale.
"She's the most amazing person," John said about Jenna. "So I would love to spend all my time with her if I could," he continued.
John also expressed his dream to "work on anything" with his former castmate, declaring Jenna "the absolute greatest actress."
However, there's a downfall in their good relationship on and off-screen; fans believe they're an item in real life!"They don't understand it," Jenna once said. "I don't know how to explain it because it's a little bit like telling kids there's no Santa," she concluded.