Who is Comedian Steve Carell Wife? All About His Marriage And Children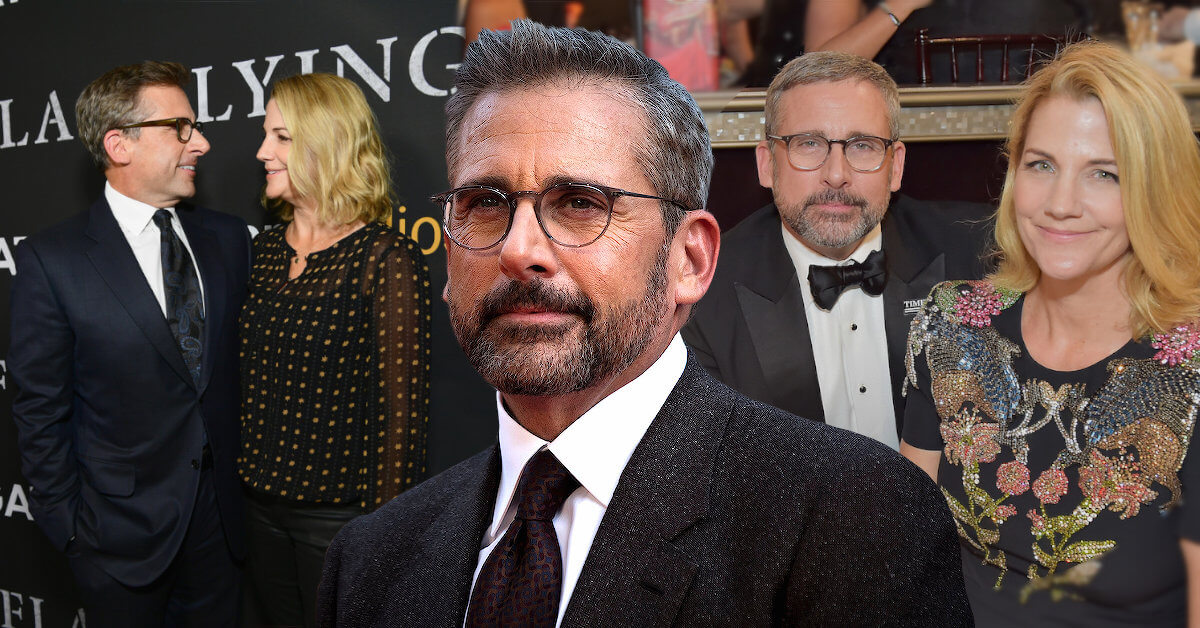 Our funny guy Michael Scott is fantastic in The Office and real life. Apart from his success as an actor and comedian, he's also an awesome dad and husband. He's been married to one woman since, like, forever. Steve Carell is also a father of two.
He has won the Golden Globe Award for Best Actor – Television Series Musical or Comedy. He was featured as "America's Funniest Man" by Life Magazine from his role in The Office alone. Other movies that show us his remarkable talent include Crazy, Stupid Love, and The 40-Year-Old Virgin.
Steve Carell and Wife, Nancy Carell
Steve Carell has a reputation for being quite private and secretive about his personal life. However, his nearly three decades of marriage with Nancy Carell is no secret for everyone.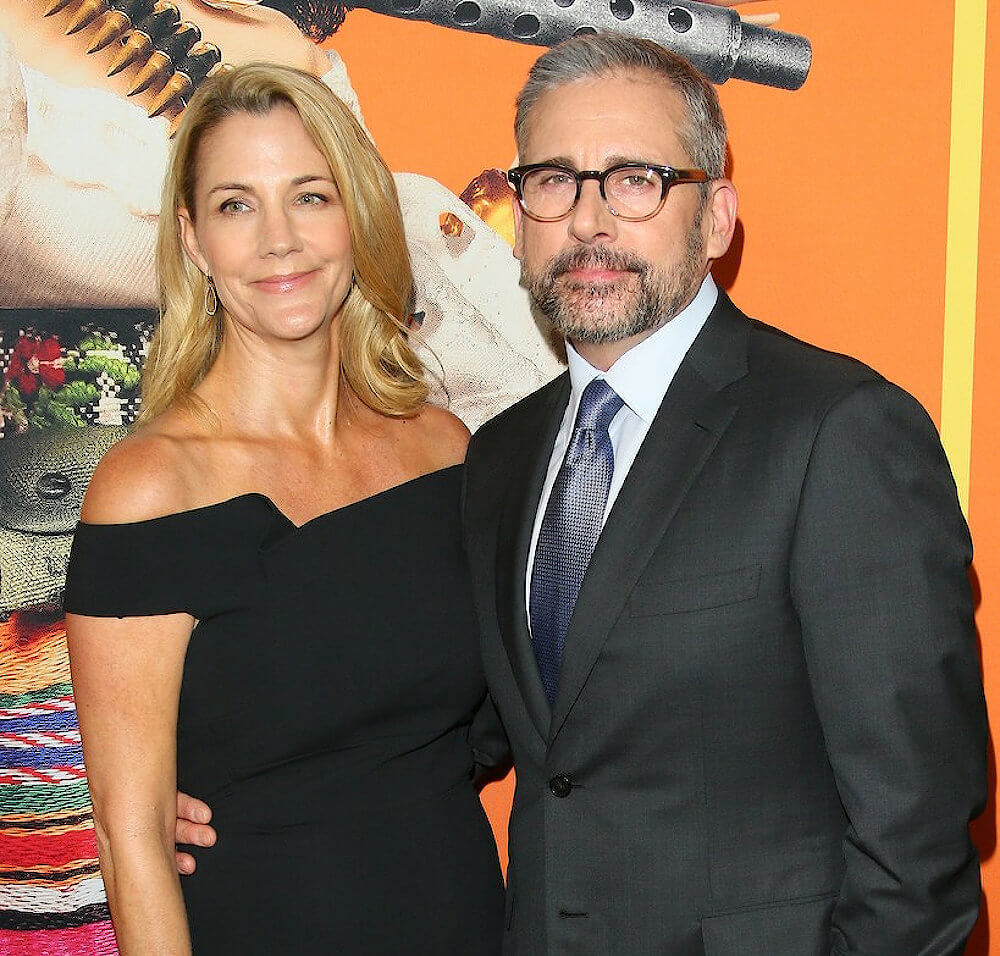 Steve Carell and Nancy Carell got married in 1995, and we can say that comedy is just in their blood. Even though Nancy doesn't get as many big-hit roles as her husband, she started her comedy career. That's how the two first knew each other.
Nancy's first debut as an actress and comedian started when she joined Saturday Night Live from 1995 to 1996. That led her to become a correspondent on The Daily Show. But, she didn't meet Steve when both of them were already making their way in the industry. Surprisingly, the two met when they still took classes to improve their acting skills.
According to some sources, Nancy was the class student that Steve taught at Second City. Steve opened up in his interview that his attraction towards his lovely wife was instant.
"I was immediately attracted to my wife," the Anchorman: The Legend of Ron Burgundy actor told The Guardian. "She's beautiful, intelligent and really funny. She kind of checked all the boxes in my head, but I thought she hated me because she was very quiet around me." That might be because she was nervous about you. Have you ever thought about that, Steve?
Steve immediately knew that Nancy was "the one" for him at that moment. He went, "I'll never forget standing at the altar, and I saw her coming down the aisle – immediately, a sense of calm came over me."
Sometimes it's hard to believe that love at first sight exists. But, after knowing something like this – and their married life turned out to be a delighted one – how could we not adore them and toss aside our beliefs?
A Great Team Not Just in Life but Also at Work
At that time, Nancy also worked at a bar across his class. After knowing that, Steve didn't think twice and went there for like, well, every day. When he was a guest on The Ellen DeGeneres Show, he revealed his flirting skills that turned out pretty awkward; but it worked perfectly fine. LOL.
Steve and Ellen make the best duo. I mean, he's one of the guests that could make Ellen laugh genuinely, LOL. In the interview, he said that both he and Nancy were pretty "timid" and "shy" people, and both of them would chat at the bar without asking each other out explicitly.
They went on like, "Hey, you know, If I were ever to ask a woman out, it would be someone like you. Exactly like you," and then Nancy would go like, "If a guy like you were ever to ask a woman like me out, I would do that." And after weeks, both of them finally went to an actual date. Since then, the rest is history.
The couple doesn't only make a great team in real life, but in movies and series, too. Do y'all know that Nancy appeared on seven episodes of The Office?! She was in the series for quite a long time, from 2005 to 2013, starring as Carol Stills. What else could be better than being able to go to work and come home together with the love of your life? Steve and Nancy win all the way. Yes, I heard y'all jealousy.
Steve and Nancy were very thrilled to work together. Steve said that it's always nice to bond with someone he loves and supports and know they'll support him as well.
The Office isn't the only project they worked on together. In 2018, the couple created a sitcom called Angie Tribeca that aired from 2016 to 2018.
"We didn't start thinking we're going to write a show. We just came up with this name, and it just kept making us laugh. And the more we talked about it, the more it made us laugh," told Steve in his interview with Entertainment Tonight, making it clear that it was all the same sense of humor and being able to laugh with each other that made this couple stand out from the other.
"My wife is way funnier than I am. As much as I don't feel I share a sense of humor with my family, I share one with her. We find the same things funny," Steve told The Guardian, still gushing about how awesome his wife is. Steve also said that his wife made him laugh more than anybody.
In most of Steve's interviews, it is apparent that he's just as funny as Michael Scott. One of his fans even commented on his interview video with Ellen, saying, "Steve Carell is a walking dad joke, and I love it," and apparently, nearly four thousand people agree with that.
The Secret for Their Long-Lasting Marriage
But, the same sense of humor alone doesn't seem to suffice the foundation for 27 years of marriage. What do Steve and Nancy do differently than any other celebrity couple? What are their secrets for a long, happy marriage?
"There's no secret – I think you get lucky," Steve said in his answer. Ouch, that sounds romantic but not applicable for us all, Steve. But, if that's enough to make them stay that long, they sure are "lucky."
Nancy and Steve shared two kids. They are Elisabeth Anne Carell and John Carell. Elisabeth was born in 2001, and her brother followed three years later.
For Steve, having children is "the most important" and "the best thing" that Steve and Nancy had ever done. It changed Steve's whole perspective about life and his career as he opened up to The Guardian.
How Being a Dad Had Changed Steve's Perspective about His Life and Career
"I'll never forget the first audition after my daughter was born. I nailed it because I didn't care anymore. Before that, I hadn't had great success auditioning for TV shows, it was spotty at best, but for that audition, it wasn't a life or death thing because all I wanted to do was get home to my baby, and it changed my perspective on my career and the world, on who I was.
The world was so much bigger than me, or any of my concerns and so much richer, too," Steve recalled and reminisced all the good days when Elizabeth was born.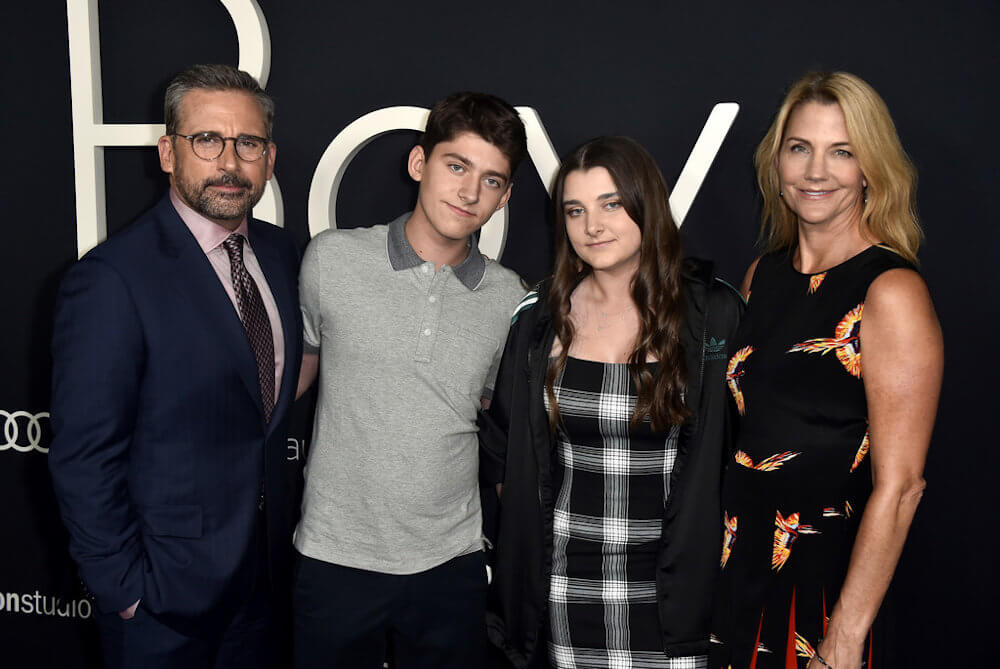 Since then, Steve and Nancy put their kids above all else. Their kids are their priorities, and everything else doesn't seem to matter as much as their kids' well-being. Even though Steve and Nancy are successful as actors and comedians, they never want to force their kids to be like them; they support anything their kids want. And also, he never wanted to talk about anything work-related when he's home with his wife and the kids.
"I don't really talk so much about work because when I'm home, I don't feel like it's that interesting for my kids. It's just what I do. I don't think it defines me at all in their eyes," Steve explained.
Well, he knew that his kids are all proud of him and praising him for what he does for a living, but Steve said that he just wanted "to be a dad," and everything is not just about him, but about them uniting as a family. Steve is just the whole package. A walking dad jokes with a family-man manner.
Steve and Nancy's Kids Embody Their Sense of Humor
But, when he was asked about whether their kids embody himself or any of his personality, he said that his kids are "naturally funny." Well, well, like father, like son.
"Their sense of humor is very pure, and they don't even know most of the time when they're being funny because it's just so honest. And I think that's what makes them so funny," the actor told People back in 2010. He also couldn't quite recall when their kids cracked the funniest action because he thought they did something funny pretty much every day.
"My kids are doing something funny? Oh boy, they do something fun every day," Steve answered and laughed.
Everything about Steve Carell's family is just incredible. Aside from that, Steve and Nancy aren't big fans of revealing their personal lives too much. It could be one of the reasons why their family isn't overwhelmed by the media and attention that they get.