Who is Jeff Probst Wife? Find Out About His Married Life Here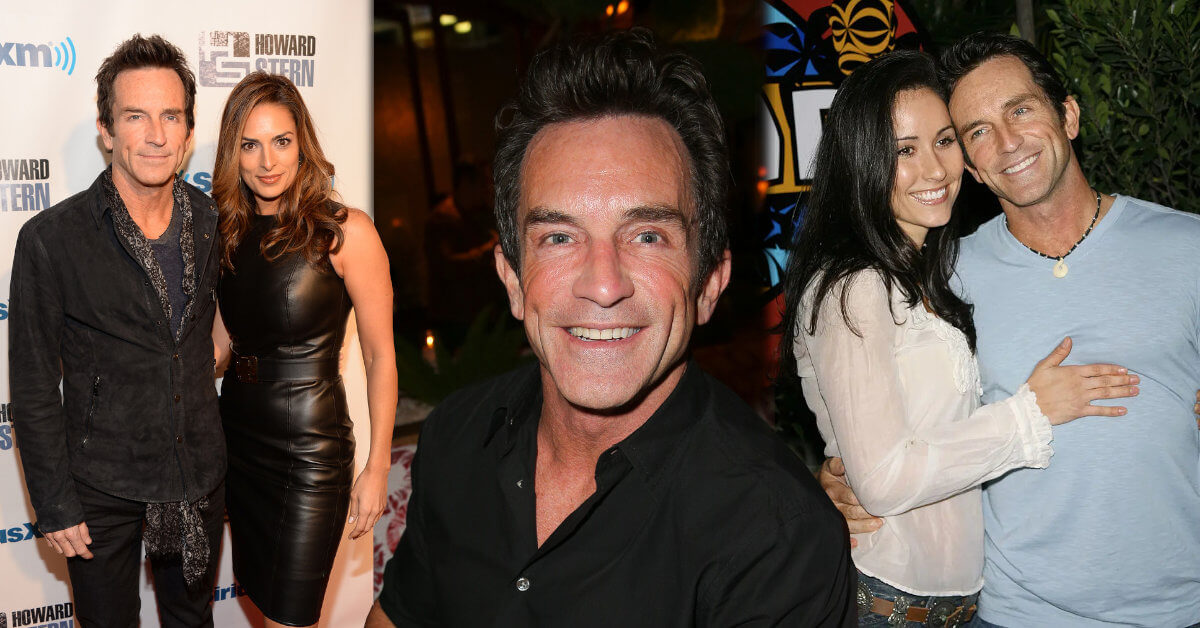 Jeff Probst is known as an American reality show host and an executive producer. He is famous for his show The Jeff Probst Show and Emmy Award winner (not only once but four times) for his reality show Survivor. Other than Emmy Award, he also snatched an award in Gold Derby Awards.
His name probably became even more famous after his rumor dating one of his cast in Survivor. Is this rumor true? Is he in a relationship now? Who are his ex-girlfriends, and how is Jeff's personal life? We are going to find out in this article!
Jeff Probst Wife, Lisa Ann Russell
Currently, Jeff Probst is already married. His wife is Lina Ann Russell. She is a model for Revlon, a cosmetic brand, and also pursued a career in acting. She already appeared twice in Kounterfeit and Sinbad: The Battle of the Dark Knights.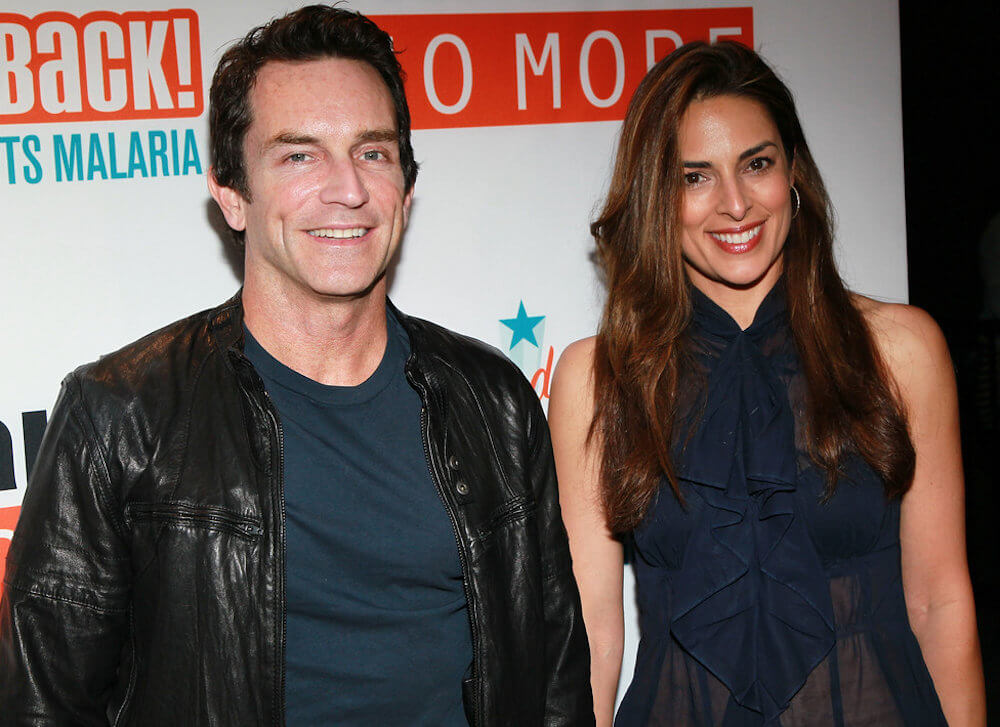 Before being Jeff's wife, she was married to actor Mark-Paul Gosselaar. Jeff married Lisa on December 5th, 2011. On the other hand, Jeff doesn't have good and steady records when it comes to dating. He used to have an affair with a contestant from his show Survivor. But that was before he married Lisa Ann Russell.
How did Jeff Probst and Lisa Ann Russell meet in the first place, though?
They first met on set of Survivor, but when they attended Mark Burnett's Christmas party. Jeff stated that his first encounter with Lisa was unforgettable, and their chemistry just clicked right away. He also added that it was also caused by the atmosphere of the party itself.
He described the party as "the craziest Christmas party I've ever been." And he got amazed by the people who came there and said that those people are "eclectic." He stated his opinion about Mark Burnett's Christmas party in his interview with People.
At that party, he saw Lisa with her two friends just being a spectator, and they quickly hit it off since then. Knowing that Lisa already had two kids from her previous marriage didn't stop Jeff from marrying her. Jeff even said: "I married the right person."
Jeff made it clear in his interview with Larry King, saying: "And then one day I met this woman and it happened. And she had two kids from her marriage…they (Lisa's kids) just see us as two more parents." He sounded happy with the way things had worked out in his marriage with Lisa.
A rumor popped up in the media that their marriage was not in good condition right now due to Jeff's involvement in Survivor. The rumors said that Lisa wasn't happy about Jeff being away from home way too much. But that stayed a rumor only.
Jeff then made a clarification in his interview with GQ about that, saying: "The biggest misconception is that I'm gone all the time. I'm only gone for almost four months, and that's it. Then I'm home." And it was also supported by the fact that Jeff and Lisa's marriage was still going strong as nothing happened. Seeing this fact, we can only hope their marriage lasts long. Finger crossed!
Four Years Relationship with Julie Berry
Julie Berry is a contestant in Survivor season 9, Survivor: Vanuatu in 2004. Her name popped up in the media due to her relationship with Jeff Probst.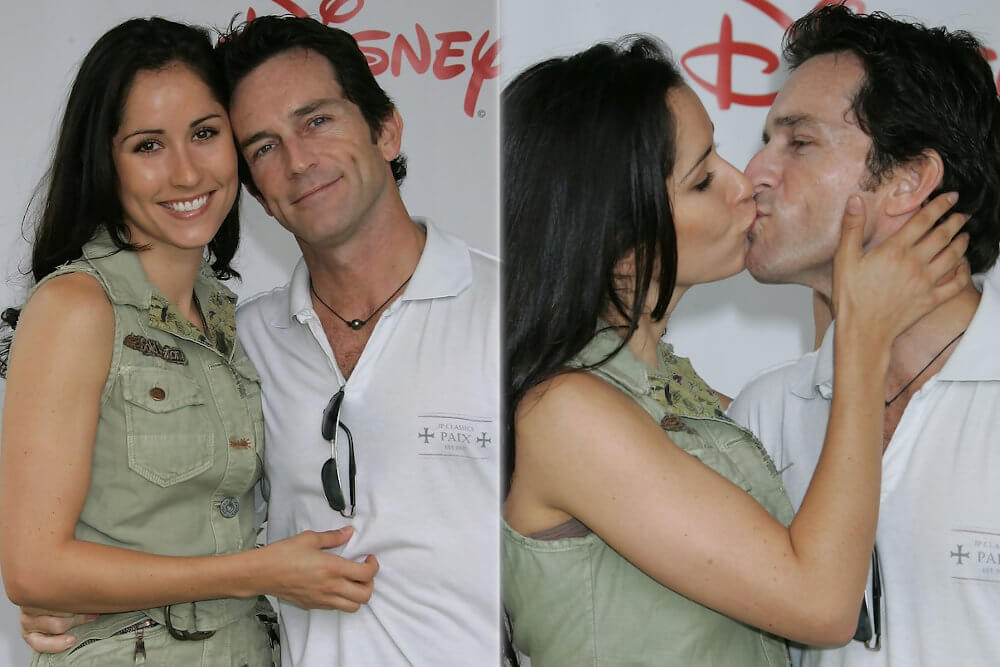 Their stories began when the filming for Survivor had done, Jeff went out his way to email her, saying "hi." They are 19 years different, but that didn't stop him from approaching her and sent that email, which they both were forever grateful for.
Jeff's charm and masculine persona never failed to amaze whoever that Jeff was approaching. Also, Jeff and Julie didn't hesitate to show their PDA in a lot of events. Plenty of their pictures kissing and caressing each other on the internet indicates that they were comfortable with each other's presence.
But their picture kissing each other was the only one that was spread on the internet. We couldn't know about what was happening within their relationship since they both kept it private.
Unfortunately, their relationship ended in 2008. So they were dating for four years, from August 2004 to 2008. Nothing much that we could dig between them, but one thing for sure: something big happened as their reason to split.
This assumption came from Julie's statement in Rob Cesternino's podcast, stating that she won't ever come back on the show because of that former relationship (her relationship with Jeff Probst).
Though if we take a look at Jeff's impression of her, it wasn't the case. He said: "Julie and I are not dating anymore. But it was a good love affair", through his interview with the Philippine Daily Inquirer. But, Jeff also made a statement with Reality TV World that "It's hard to be friends with my ex (Julie Berry).
He also told USA Today that having relationships in his show and simultaneously running the show was tricky. He said: "I've been on the show when I've had relationship issues." And also, he added: "You don't want anything to affect your work, but sometimes that's hard." Lisa wasn't the only girl that Jeff fell in love with. The rumor has it that he also had an affair with Liza Siegel.
His relationship with Liza Siegel was just a mere interest from Jeff. They didn't date in real life because Jeff didn't take action on that. Some sources reported that Liza Siegel also became one reason for Jeff and Lisa's relationship turbulence.
Other than those rumors, there wasn't any official statement from both of them. We could only presume by connecting the dots; from Jeff's arguments and Lisa's that their breakup wasn't an amicable one.
Five Years Marriage with Shelly Wright
Shelly Wright is a certified psychotherapist. She was also Jeff Probst's ex-wife before he dated Julie Berry. They got married in 1996 and got a divorce in 2001. They both didn't talk much about their split, but Shelly was known to be disappeared from the public for a while right after the divorce.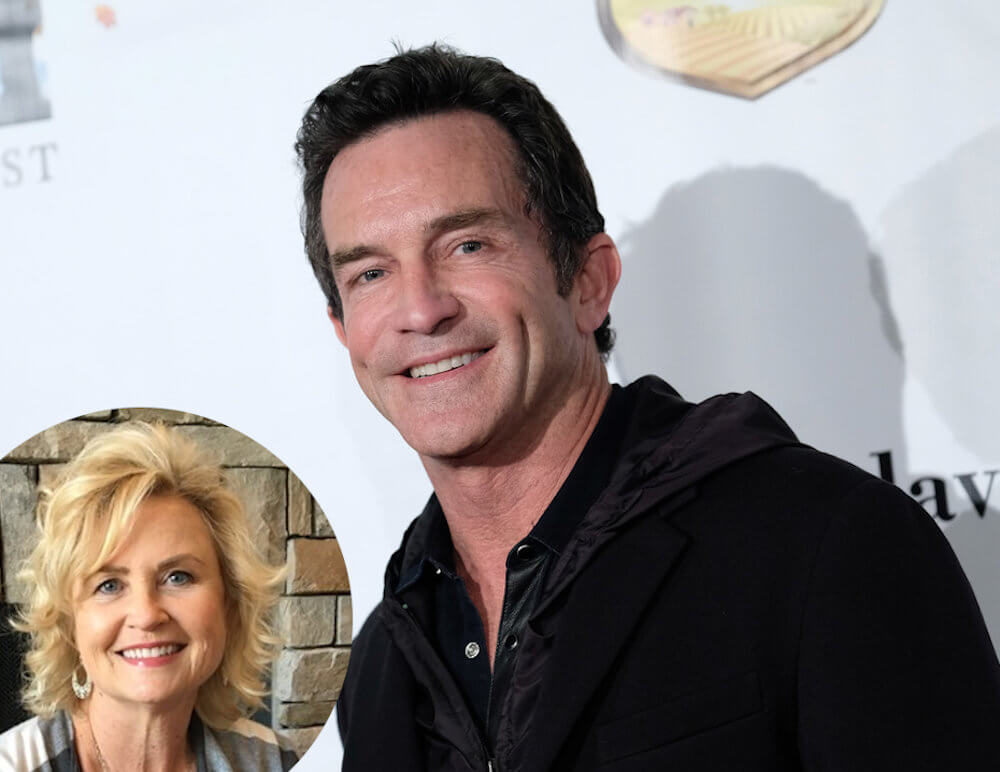 So people assumed that their split wasn't in good condition. Jeff and Shelly didn't have kids, but they adopted a dog together. After the divorce, they discussed a lot about the custody of their dog.
Besides that, Shelly's name became famous due to her relationship (mainly because of the divorce) with Jeff, the same condition that also boosted Julie's name in public.
Up to this point, there were no trustable resources that disclosed the main reason for their divorce. Both of them had already moved on with their love, and both of them were already happily married to their current partners.
An Awkward First Date with Katie Couric
Katie Couric is an American television and online journalist, producer, and also author. She has a unique story with Jeff Probst about their first date but never continued to more serious relationship.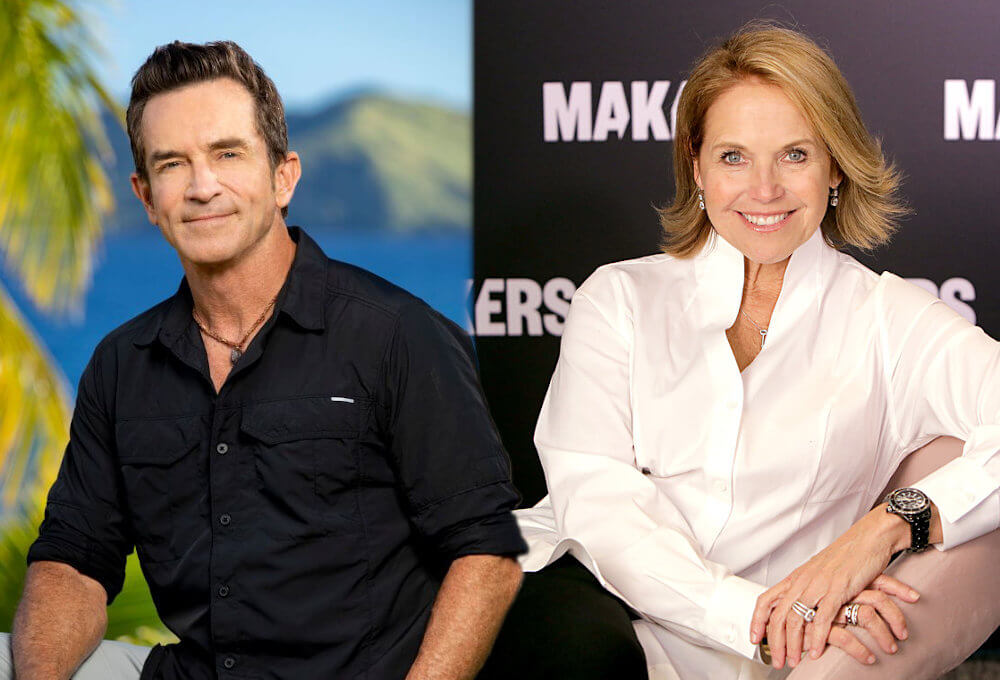 Their encounter was first set up by a friend of theirs. They had a date when Jeff was shooting Survivor in Kenya – and they also set up their first date in that country, which sounds super cool and extraordinary.
Jeff said that he was pretty nervous when he met Katie. "What I remember most about the date is how nervous I was and how little I offered to the conversation," Jeff told Us Magazine.
It indicated how he liked Katie and how badly he wanted to initiate a second date. The sad part was Jeff didn't have Katie's number, and it was a bit awkward between them. After that first date in Kenya, they went on to a second date in New York – this time, it was a bit better.
When Jeff had an interview, he said that "I did a benefit with Katie Couric in New York, and I went to dinner with her." He also added that Katie was a lovely person, and they both have a good time – more genuine and less awkward this time.
They also hung out together a lot after their second date. But some media weren't sure whether they were in a serious relationship or were just a fling for a while. There were some of their pictures hanging out together, holding hands, looking at each other eyes. But there wasn't a single picture of them kissing or any form of PDA. So some people assumed they didn't really "date."
But Katie, on the other hand, apparently was less invested in their relationship than Jeff was. Katie told Daily Mail that "I don't think there was real magic there with either (of them), but I enjoyed spending time with them" because Katie was also going on a date with another guy, but there was no revelation about who the other guy was.