Who Is Haley Bennett's Husband? Is She Married or Still Dating Her Filmmaker Boyfriend?
As one of the most successful actresses-singers in Hollywood, Haley Bennett's life has always been fascinating to dig in! Making her debut in Hugh Grant's famous rom-com Music and Lyrics, Haley Bennett's career has gone nowhere but up.
Like her successful career, Haley Bennett is also successful in her relationship. Although the actress is relatively private about her personal life, we have gathered everything you need to know about her dating history below!
Does Haley Bennett Have A Husband?
Haley Bennett has been in a steady and committed relationship with the acclaimed director Joe Wright since 2017. In 2018, Haley and Joe welcomed their first child, a daughter named Virginia. 
The pair are relatively private about their relationship. However, this didn't stop Haley praising her lover's success with the 2020 movie Darkest Hour. Haley posted a behind-the-scenes picture of Joe working on the movie, referring to the director as "the love of my life."
In 2021, the couple got to work together in a movie, Cyrano, which Joe directed, and Haley co-starred with Peter Dinklage. When asked about her feeling working with her long-time lover professionally, Haley praised Joe for being "one of the most incredible directors" who has "a visionary mind."
Haley Bennett Dating History
In 2010, Haley Bennett was rumored to be dating Friends with Benefits star Zach Cregger. The couple was reportedly in a relationship for more or less five years before eventually separating for unknown reasons.
Although their relationship seems to be a prevailing belief among fans, neither Haley nor Zach has ever addressed the rumors.
Were Haley Bennett and Ryan Eggold Dating?
Shortly after she broke up with alleged boyfriend Rick Malambri, Haley Bennett was linked to Ryan Eggold in 2009. According to Just Jared, an insider shared that their relationship was "very hush-hush."
Although they rarely pictured together, Haley and Ryan reportedly dated for three years before eventually calling it quits in 2011.
Inside Haley Bennett's Rumored Fling with Rick Malambri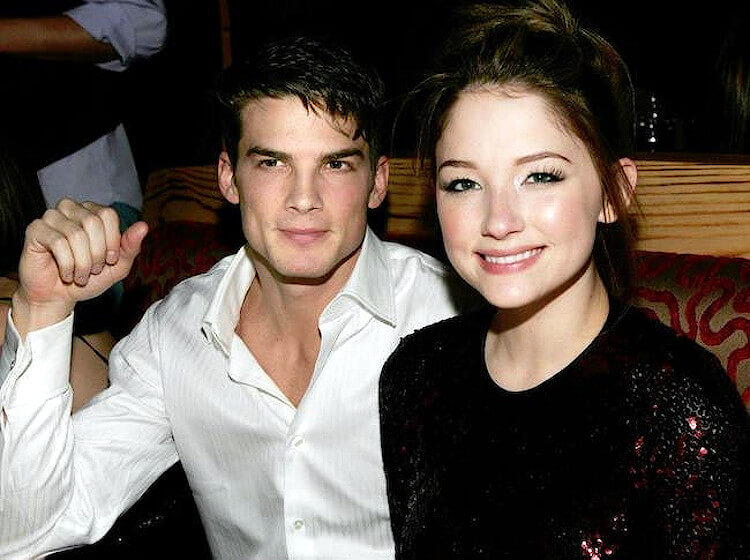 Being co-stars in the hit movie Music and Lyrics, Haley Bennett and Rick Malambri couldn't escape being romantically linked! The fact that they attended the movie premiere and posed on the red carpet together didn't help to cool the rumors down.
Unfortunately, it seemed like their relationship didn't last long, as a year after the rumors surfaced, Haley was rumored to be dating another man, Ryan Eggold.