Is Aaron Taylor-Johnson Married? Who is His Wife?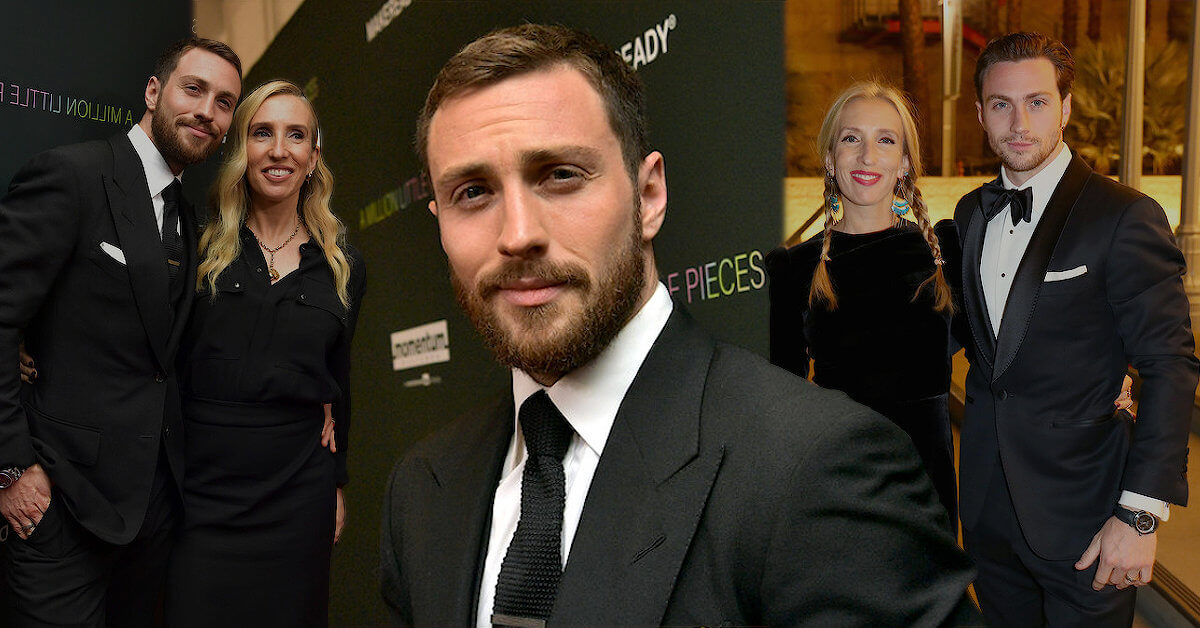 Have you guys ever watched Kick-Ass, Nocturnal Animals, or a movie adaptation from a well-known Leo Tolstoy, Anna Karenina? If you have, then you are probably familiar with Aaron Taylor-Johnson.
Aaron is a handsome and talented British actor that won the Golden Globe Award in 2016 for Best Supporting Actor. He is a big name in Hollywood. People are curious about his movies and career and his personal life, especially his love journey.
So, what is Aaron's relationship status? Does he have a wife? Or, even better, is he single? Stay tuned to find out more!
A Relationship that Lasted for More than Ten Years Started with Something Instant? 
Here's a fact for the starter: Aaron Taylor-Johnson is off the market (too bad for you all, ladies). He is married to a director Sam Taylor-Johnson, whose real name is Taylor-Wood, for more than ten years! Not only that, Sam and Aaron are often seen as relationship goals and power couples in the movie industry.
Sam Aaron-Johnson is best known for her work in Nowhere Boy and the first movie of Fifty Shades of Grey trilogy. However, Sam and Aaron met at Sam's first movie, Nowhere Boy. Aaron auditioned for the role of John Lennon in 2008. It didn't take a long time until the two saw each other, and the chemistry that they had was "instant."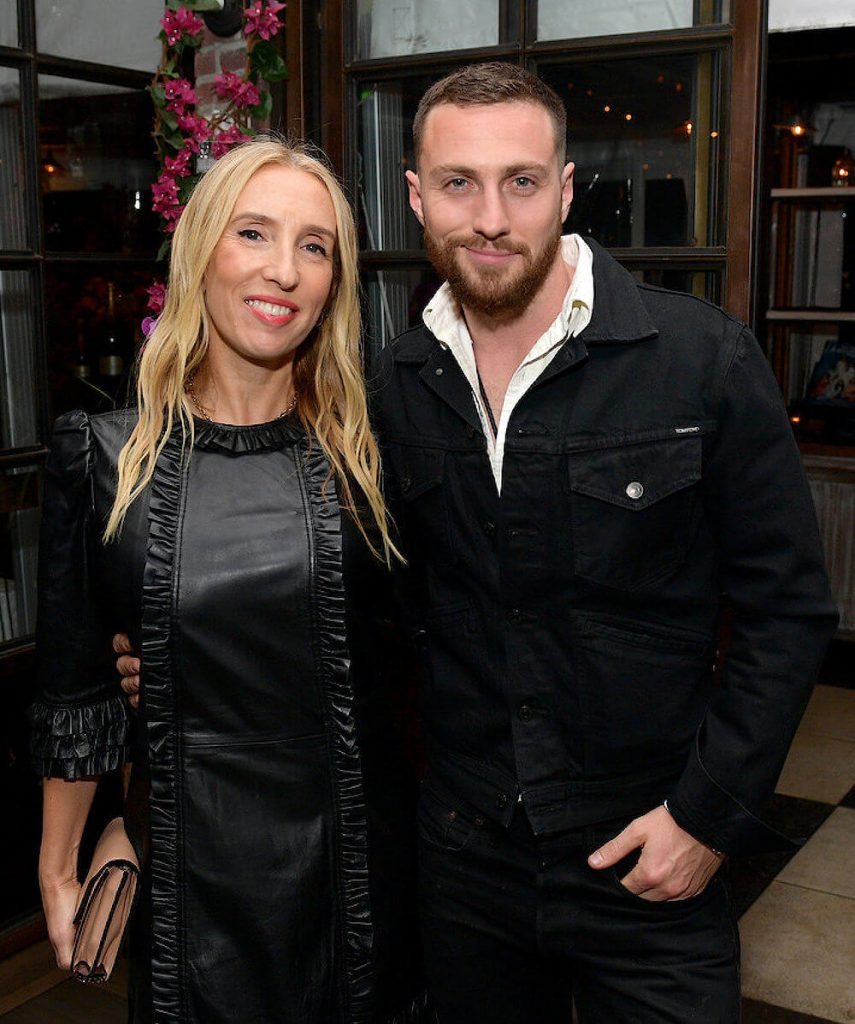 "As soon as we finished, he told me he was going to marry me. We had never been on a date, or even kissed," told Sam to the Harper's Bazaar. Wow, what made Aaron decide that fast?!
Aaron then confirmed the statement that he indeed wanted her the moment he saw her. "I knew I wanted a family with her, and I knew I wanted kids. And a month later, she was pregnant with our first child," Aaron proudly described to the Telegraph.
However, many people were skeptical of them at first; they were wondering whether it was true love or mere infatuation? Well, the fact that Aaron and Sam stayed for more than ten years does speak for itself.
23 Years Difference Has Never Been a Problem for Aaron and His Wife, Sam Taylor-Johnson
Though Sam and Aaron are the sweetest couples ever, their relationship didn't always go smoothly. Many people pointed out their age differences; it has been a hot topic for a while.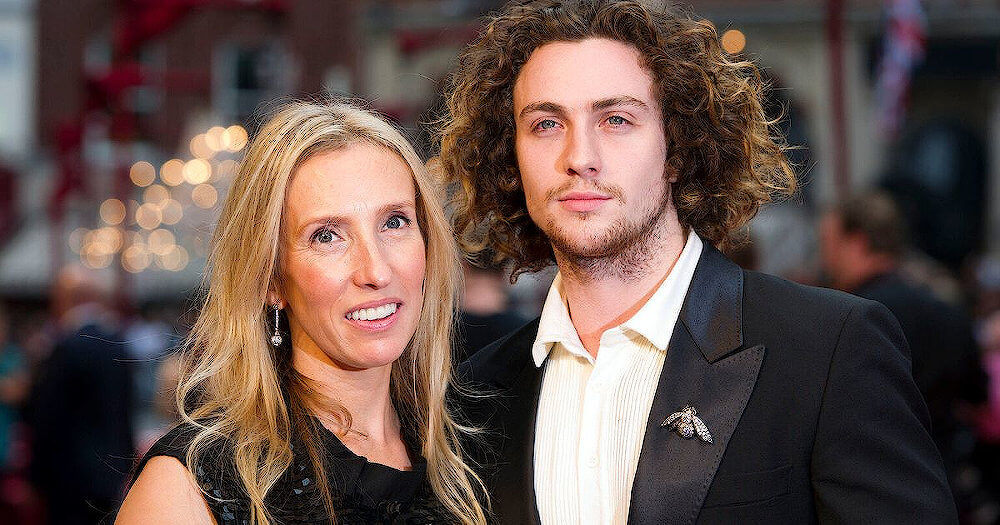 In a photo where they worked together, Aaron looked like an early teenager who wanted to take pictures with his favorite actress, who is way older than him. Well, that's not entirely wrong, though. Sam and Aaron are 23 years different! When they first met, Sam was 42 years old. Meanwhile, Aaron was just 19!
Many people also said that Aaron was a grooming victim. According to the American Bar Association, the definition of grooming is "a predatory process, whose victim is a child, or teen." Some people never stopped to point out that Aaron said he wanted to have kids with a 42 years old woman.
Some people were also concerned about the difference in power relations. When they first met, Aaron desperately wanted to play in Sam's movies. In other words, Sam was Aaron's boss.
However, they kept going with their relationship despite what people think. Their age difference had never been a problem for them, and they started dating in 2009. Aaron even said he felt a strong connection with Sam and cannot wait to "start a family with her."
"When I met Sam, I'd already lived a life far beyond that of most of my contemporaries – I didn't relate to anyone my age. So I feel that we're on the same wavelength," told Aaron to The Telegraph UK. Sam also confirmed this by describing Aaron as a very "intense" person and "mind made-up" guy.
It seems like they didn't want to waste any more time; they decided to get engaged in October 2009. Sam and Aaron also announced their engagement at the Nowhere Boy film premiere before marrying three years later.
However, before they got married, Sam was already pregnant. In January 2010, Sam and Aaron disclosed publicly about the pregnancy.
"We can confirm that Sam is pregnant with her and Aaron's first child. Both are very, very happy," told the spokesperson for the couple.
Did Sam leave Her Husband and Kids for Aaron? The Truth Revealed!
The problem wasn't only their age difference, but also that Sam separated from her ex-husband – whom she shared two children with – right after meeting Aaron. That raised speculation that Sam might be in a relationship with Aaron when she already had a family to care for.
Neither Sam nor Aaron spoke about this issue, and Sam didn't seem to bother about people's perceptions of her. She didn't put any effort to explain the truth either to her fans or her haters. Well, people indeed believe what they want to believe, regardless of the truth.
Matching Tattoo of Each Other's Names on Their Chests
Moving on from negative rumors about the pair, they sure never fail to make us jealous as well. Guess what: Aaron and Sam had matching tattoos! They got each other's names tattooed across their chest. Aaron got "Sam" beside his hummingbird tattoo on his left chest. Meanwhile, Sam got Aaron's name tattooed on her collarbone, also on the left side.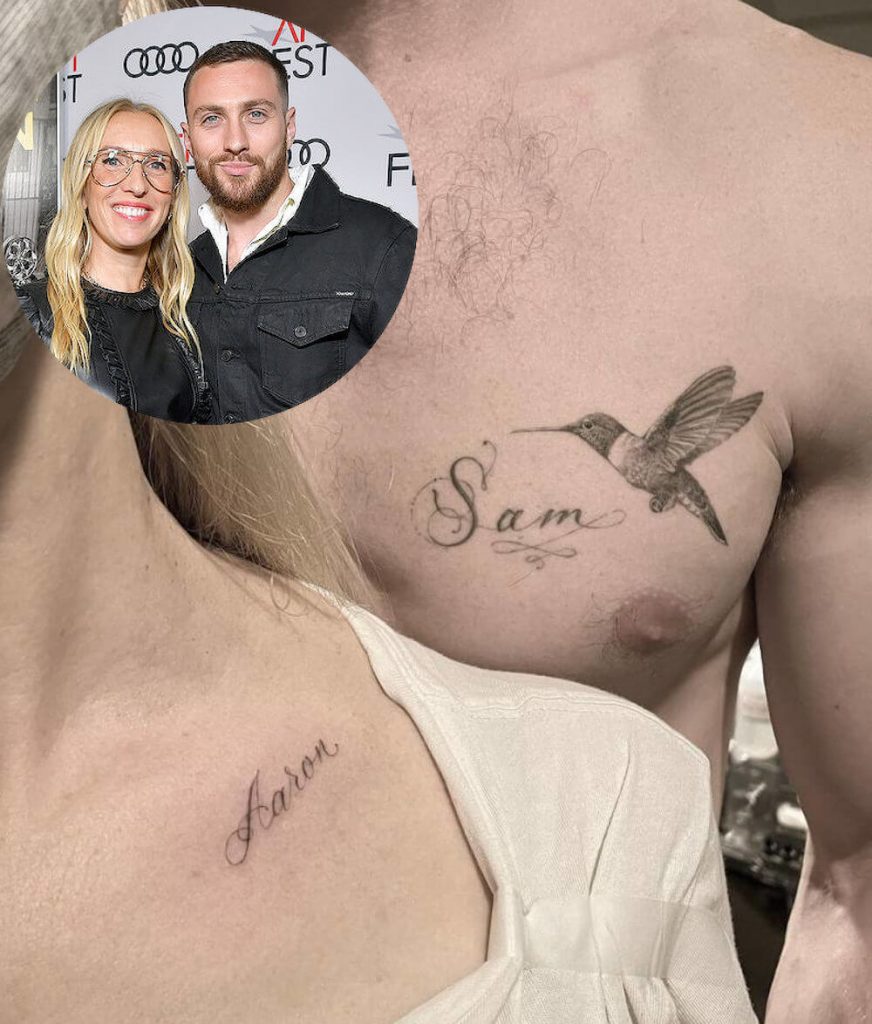 Their tattoo artist, Doctor Woo, documented the couple taking selfies right after their matching tattoos.
"Captured a healed hummingbird on Aaron and added some love for Sam," Doctor Woo wrote a caption on his Instagram post.
That's not the only thing that will make us jealous, though. We know that Sam and Aaron are never big fans of revealing too many details about their marriage. But, Sam posted some of Aaron's photos on her Instagram account, @samtaylorjohnson. With nearly 200 thousand people following her, she didn't hesitate to share her sweet moment with her loving husband.
However, most of the photos that Sam shared with Aaron are candid ones. They hardly took pictures / mere selfies together. Sam seems to like it to be more "natural."
One picture was when Aaron was sitting by the window with the sunlight shining through the window; he looks calm and content. Sam wrote a caption for that photo that goes, "Happy birthday, mon amour," and she added a red hearts emoticon at the end of the caption.
Though the two are often described as "the power couple in Hollywood," making a controversy to stay at the top of the headline is never their thing.
Aaron Taylor-Johnson and His Wife Shared Two Daughters
Aaron and Sam had two daughters together. Wylde Rae Johnson, born in July 2010, and Romy Hero Johnson, who was two years different from Wylde.
However, it wasn't the first time Sam gave birth to her children. Before being together with Aaron, Sam had two daughters with her ex-husband, Jay Jopling. The other Sam's daughters' names are Angelica and Jessie.
Sam posted some of Aaron's pictures, but she never exposed her children on her social media. She might want to protect her daughter's privacy.
Aaron, on the other hand, doesn't have any social media. We can find some of his fans making accounts that we might mistakenly think of him, but he's never a big fan of sharing his personal life with the public. Well, mysterious is the new sexy!
A Brief Relationship with Georgia Groome
Before settling down with his beloved wife, Aaron was dating Georgia Groome for a brief time. Georgia, who is a British actress, dated Aaron for less than a year in 2008. However, there isn't much information that we can get from this couple since the two kept their relationship very private.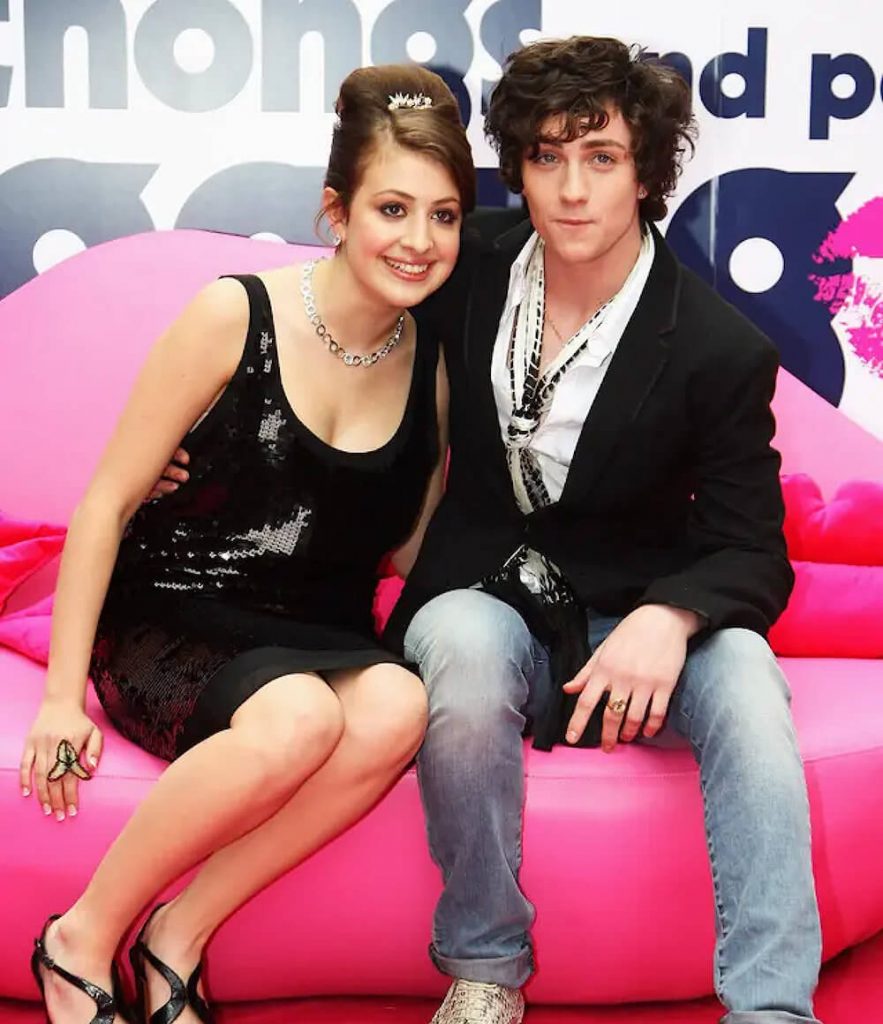 However, Georgia and Aaron never actually admitted in public that they were together. There were only pictures of them holding hands and news that were spread by some reliable sources. Regardless, Georgia and Aaron would look cute together!
Other than Aaron, Georgia was in a relationship with Rupert Grint, our favorite Ron Weasely from the Harry Potter movie series.
It wasn't clear either when they started dating or exactly when they broke up since the relationship didn't catch many people's attention.
A Brief Romance with Alice Connor
Another brief relationship that Aaron had before meeting his wife is with another actress, Alice Connor. He appeared to have a thing for British women who work in the movie industry: all of Aaron's relationships were with British actresses and filmmakers.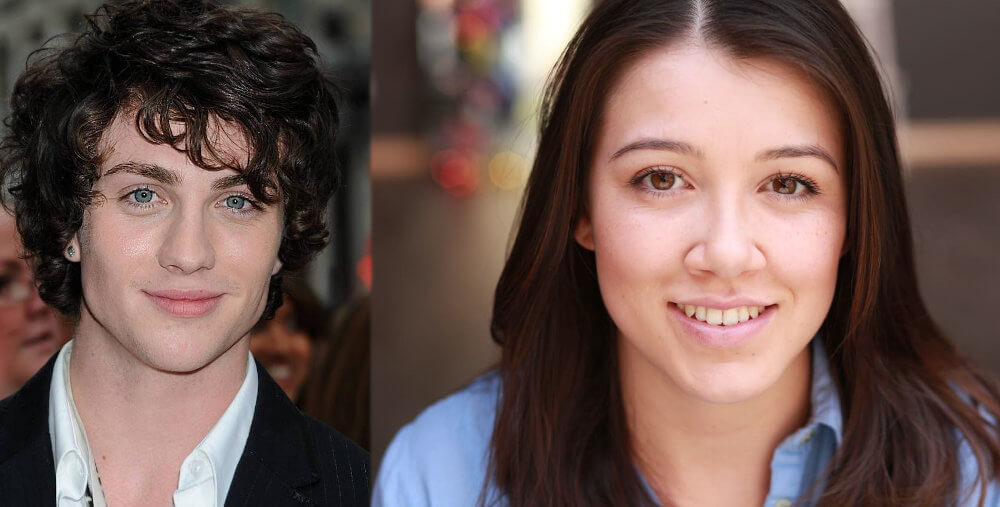 Alice is a big name in the UK since she starred in many big movies and TV series such as The New Worst Witch and A Knight's Tale.
Alice and Aaron dated for a year, from 2006 to 2007. There isn't much going on with them, too, since Aaron was pretty reserved and didn't have any social media (we're not surprised, though).
Other than his marriage with Sam, Aaron has never been a fan of the Hollywood spotlight regarding his personal life. But, despite that, Aaron's romance is always something interesting to be talked about!