From Lawyer to Actor, Learn About The Net Worth of Scottish-born Actor Gerard Butler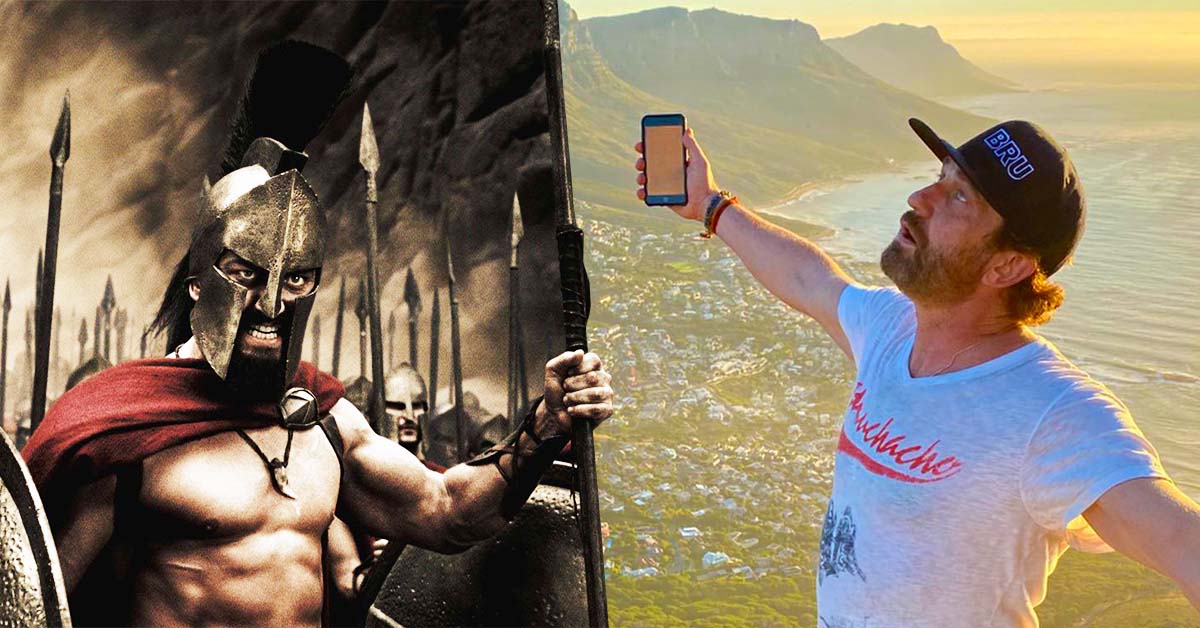 Gerard Butler, is a Scottish actor who initially had a successful law career. Now, Gerard Butler is known as a professional actor who played a role in several famous movies, such as Phantom of the Opera and Olympus Has Fallen.
His great works made people wonder how much Gerard Butler made from those popular movies. So, let us now discuss Gerard Butler's net worth thoroughly below.
How Much is Gerard Butler's Net Worth?
As of 2023, we can see that Gerard Butler's net worth is $80 million. It means he's richer than Orlando Bloom, who has $40 million as his net worth.
It was impressive from Gerard Butler, but it was natural since he had played in so many movies. Most of the films he starred in were famous ones, such as Lara Croft Tomb Raider: The Cradle of Life and Chasing Mavericks.
Gerard Butler's Career
According to Us Magazine, the actor initially worked as a trainee lawyer at a top law firm in Edinburgh before being cast in a movie. Then, Gerard made his film debut as the younger brother of Billy Connolly's character in Mrs. Brown in 1997.
Gerard continued to pursue his career as an actor by taking minor roles. He participated in Tomorrow Never Dies (1997) and Tale of the Mummy (1998). Who knew that later he would have a chance to take important roles in Dracula (2000) and Attila (2001).
And his dream to be a famous actor became a reality, as in 2004, Gerard gained attention by taking the lead role in The Phantom of the Opera. His successful career continued, as he kept appearing in well-known movies, such as Olympus Has Fallen and 300 as Spartan King Leonidas.
Gerard's career in acting kept rising, and we could see his latest movie in 2023 titled Plane.
Now, are you curious as to where Gerard Butler lives? Let us see the details below.
Gerard Butler's Real Estate
In August 2019, Gerard Butler told People about how he dealt with his harrowing experiences, including how California wildfires destroyed his $6.45 million house in 2018.
Gerard then began working on the process of rebuilding his house. He even posted a photo of his home, which had been burned down, on Instagram with a caption expressing his sorrow.
"Returned to my house in Malibu after evacuating. Heartbreaking time across California. I am inspired as ever by firefighters' courage, spirit, and sacrifice. If you can, support these brave men and women at SupportLAFD.org. Thank you, @LosAngelesFireDepartment."
And speaking of Gerard Butler's real estate, the actor also has a two-story house in Manhattan, New York City. He bought this house for $2.6 million.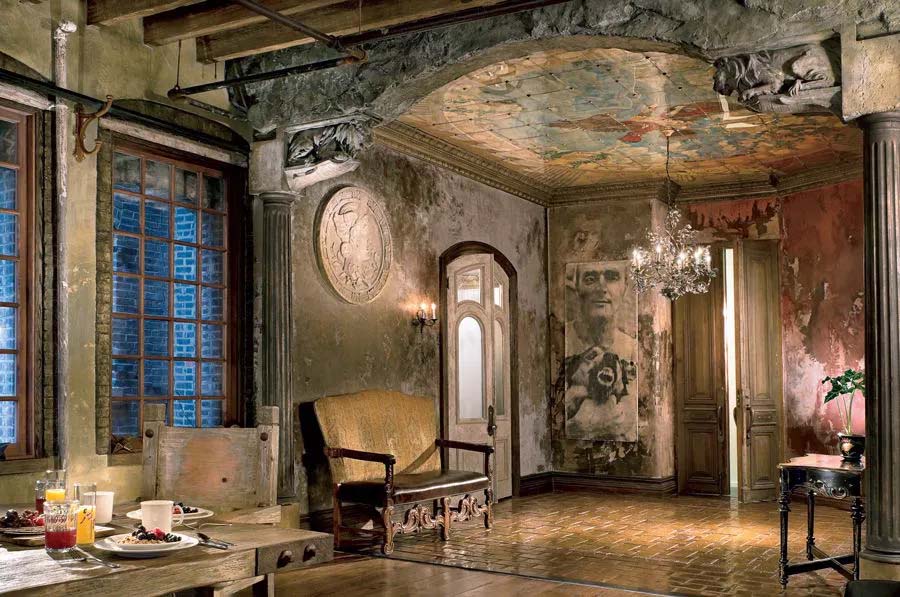 Gerard's house in Manhattan was built with thirteen-foot-tall doors, and it looked like a Medieval castle. This house was a dream of Gerard Butler, who once said, "I wanted a home in the middle of New York City."
Gerard Butler's Cars
Gerard Butler owned a unique Mercedes convertible, which he often used to go around. It's type is Mercedes-Benz SL63, a fast car that can accelerate from 0-60 mph in just 4.2 seconds. As for its price, this Mercedes-Benz SL63 is worth $140,000.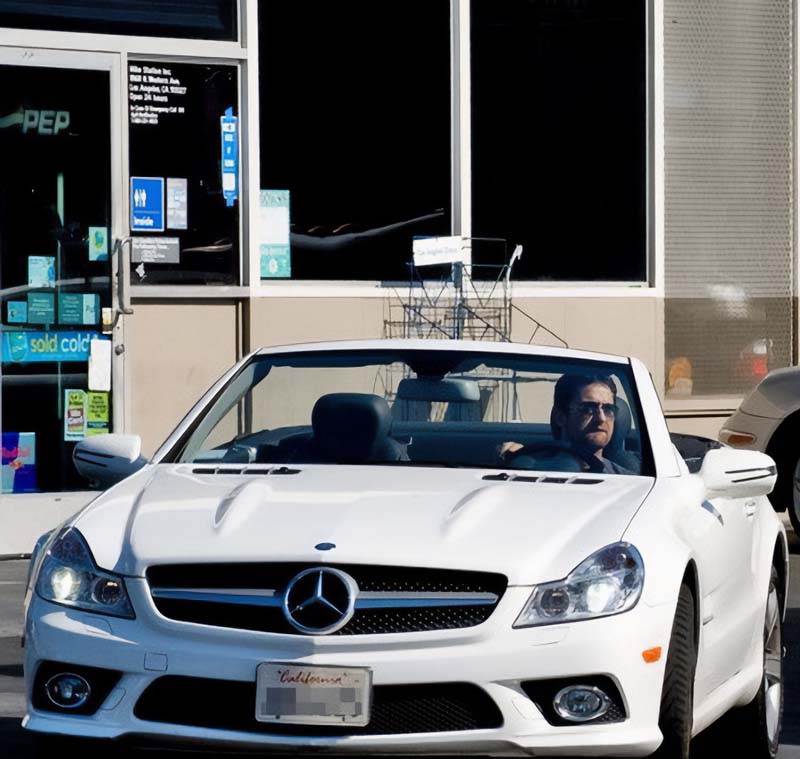 Gerard also owned a Tesla Model S, as we know, Tesla is a fantastic and powerful car that can handle daily tasks.
The two last cars Gerard owned were Mercedes-Benz GL-Class and Mercedes-Benz S-Class. His Mercedes-Benz GL-Class and Mercedes-Benz S-Class are worth $130,000, respectively. And fortunately, Gerard could have a Mercedes-Benz GL-Class before it was discontinued.
Gerard Butler's Business
Besides doing his best in acting, Gerard Butler had his own production company with Alan Siegel. The company was called G-Base, and Gerard formed this company back in 2008.
G-Base had numerous successful feature movies, including A Family Man, Law Abiding Citizen, Olympus Has Fallen and Septembers of Shiraz. And until this day, G-Base is still producing different films.
Now, you might wonder what movies Gerard Butler ever declined. If you're curious, try to see the story below.
Gerard Butler Turned Down 300 Sequel
When people recognized Gerard Butler from 300, it was only natural if Gerard would accept the role for its sequel, 300: Battle of Artemisia. However, based on The Hollywood Reporter, Gerard said he wasn't available to play a role in 300's sequel.
He said, "I wasn't available to do 300. It was hard to work out the dates. I think that will be a great movie, and I love that team of people. You know, 300 was my most special moment."
Gerard also sincerely wished that 300: Battle of Artemisia would be successful. The movie starred Eva Green and Rodrigo Santoro, then changed its name to 300: Rise of an Empire and was released in 2014.
Summary
Gerard Butler is one of Hollywood's most successful actors, with an estimated net worth of over $80 million. He has become well-known for his roles in films such as 300, Law Abiding Citizen, and Olympus Has Fallen. In addition to his movie career, Gerard has earned millions through real estate ventures and his own production company.