Eugene Levy's Wife: All About Deborah Divine & Their Kids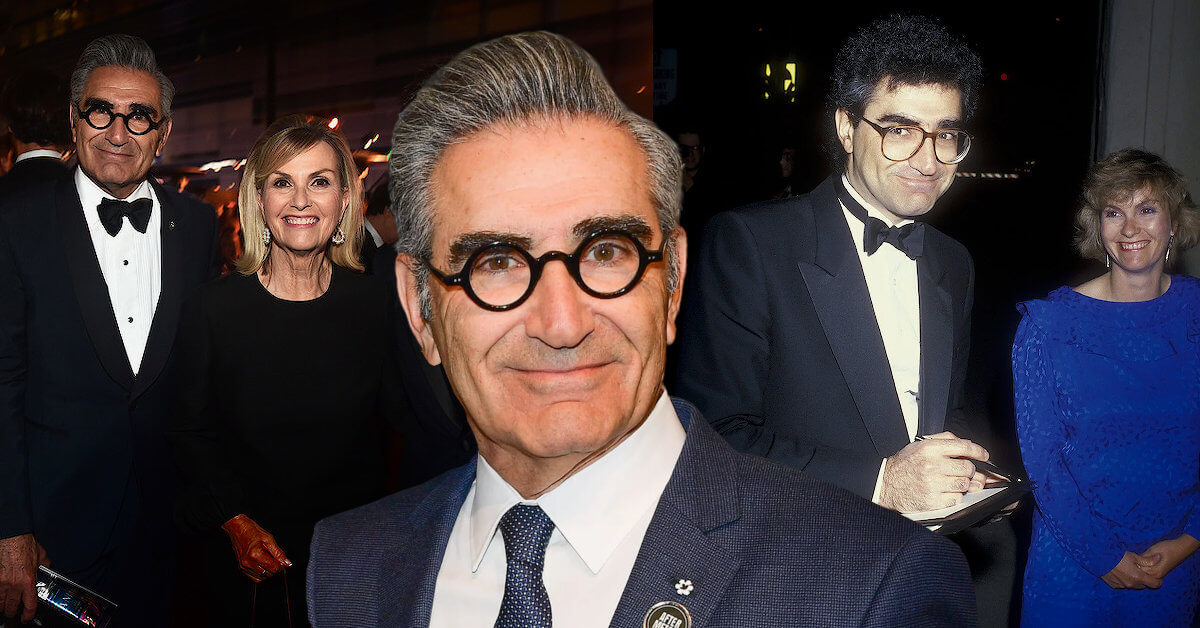 Eugene Levy is a Canadian actor and comedian. Y'all might recognize him being the funny dad in American Pie. Not the best movie to introduce him, though. He starred as Johnny Rose in the Canadian sitcom Schitt's Creek.
Even though Eugene is considered an old name in the movie industry, his awards and achievements are still worth discussing. Eugene is a Grammy winner in 2004 for Best Song Written for Visual Media for his movie A Mighty Wind.
Eugene Levy Has Been Married to His Wife, Deborah Divine, for Nearly Fifty Years
When we're talking about Eugene Levy with his four Primetime Emmy Awards, it is hard not to mention his nearly fifty years of marriage. We're going to talk about how Deborah and Eugene made their marriage last that long, and we will get more in-depth information about Eugene's personal life.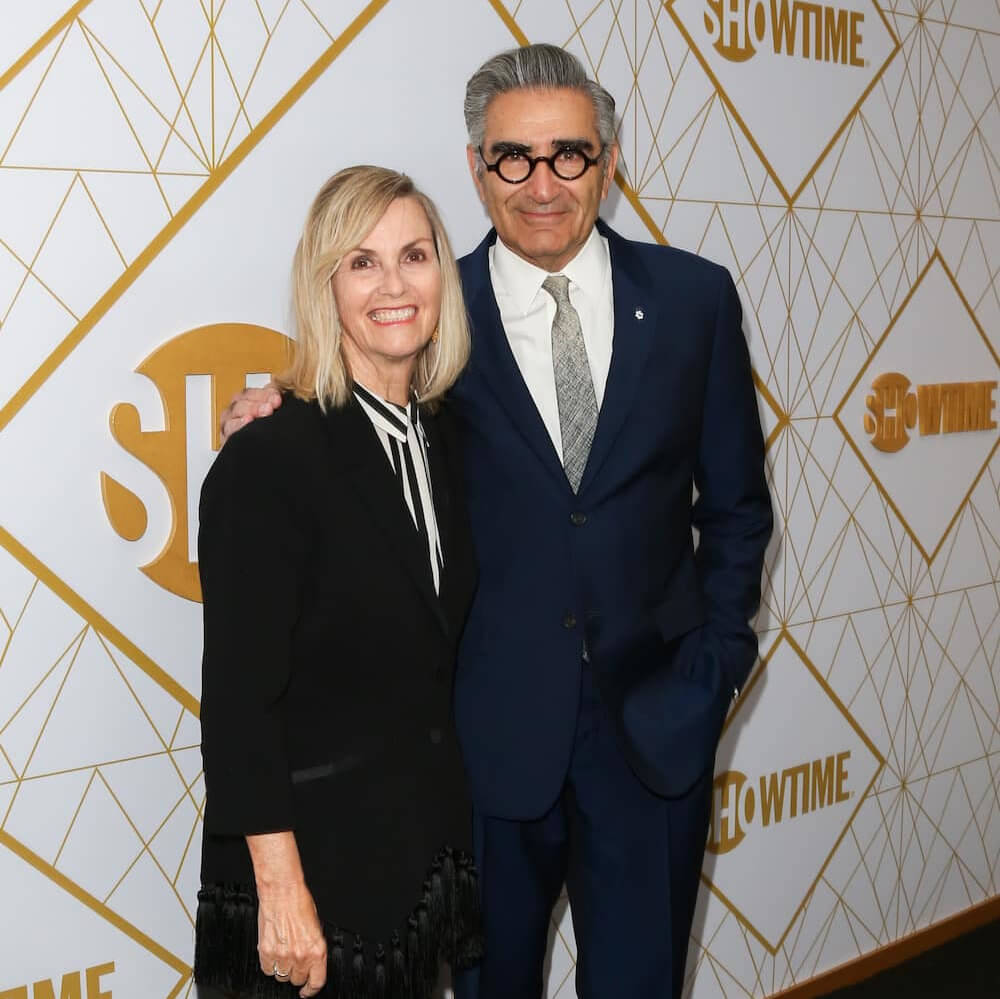 Deborah is also a Canadian. And she's working as a screenwriter and a producer as well. However, she's not as active as her husband in the movie industry. Deborah is a screenwriter for the movie Maniac Mansion.
But, I know that what you all are most interested in is knowing all the details about this longest-married couple in Hollywood.
Deborah Divine and Eugene Levy started dating in 1973 and got married four years later. However, the whole story about meeting each other remained unknown since the couple never talked or mentioned it.
The two seem to be big fans of privacy and love to be away from constant media exposure. It can be seen from their lack of social media presence. Eugene doesn't have an Instagram account, let alone a Twitter account. On the other hand, Deborah chooses to make a somewhat altered account on Twitter. People don't have a hard time finding her, though, so her attempt not to be recognized failed miserably.
Last February, the Maniac Mansion screenwriter tweeted something funny that mentioned her and Eugene doing their daily everyday thing.
"My husband and I are dedicating the next couple of hours to psychologically prepare ourselves and the marriage for when we put the duvet back in the duvet cover," Deborah, with the username @tingtime, wrote on her account. I can see already that she's a fun person to be around, with a great sense of humor, for real.
The tweet got nearly three thousand likes, and some people responded to the tweet with some funny things.
On Being a Supportive Parents: Dan Levy Feels Very Lucky
Eugene and Deborah shared two children, which both of them were quite famous in the movie industry as well. They are Dan Levy and Sarah Levy.
What's really amazing about this family is they all appeared in Schitt's Creek. Sarah portrayed a cafe owner in the series. And most importantly, Dan Levy played Eugene's son in the series. Both of them are pretty talented, just like their father.
It's not only Eugene who makes their kids as great as they are now. Deborah, even though she seems to be under the radar since she married Eugene, does have a huge impact on her family as well. Not only for her kids' career, but she's also very close to Dan and Sarah.
One of the things that can capture how great Deborah as a mom is from Dan's interview on Watch What Happens Live last year. Dan revealed that Deborah helped him a lot in accepting his sexuality. And she was even the first person who actually popped the question to him and showed her endless support no matter what his answer was.
In Marc Maron's podcast WTF, Dan also talked about this. He said, "She was really great about it, and she asked if I wanted her to tell my dad, and I said 'yes.' So she did, and then my dad very emotionally told me that he loved me and that it didn't change anything. I'm very lucky to have that kind of support around me," Dan revealed how supportive their parents have been. Eugene and Deborah just proved to be the best parent anyone could ever ask for.
Eugene and Deborah Raise Their with a "Strict" Parenting Style
Eugene and Deborah always accept and support anything their children want, but that doesn't mean they don't have any household rules. Quite the contrary, actually. Eugene told in his interview that he and his wife were pretty strict with Dan and Sarah.
"The thing was for us, if you crossed the line, there was going to be some sort of punishment. It's the way I was brought up, and it's the way I brought up my kids," said Eugene when he and Dan were interviewed by People in 2019.
Even though Dan didn't like it when he was younger (of course, are there any teenagers that actually like what their parents told them to do or not to do? I don't think so), but, as he reached his 30s now, Dan felt like Eugene and Deborah's parenting style had shaped him the way he is now and he couldn't be happier.
"It worked! Because honestly, we've never had a problem with our kids. It was fun as they got older because then they'd start making us laugh. There were more times that Daniel had us laughing than I ever had anybody laughing," Eugene explained.
Eugene Doesn't Want Their Kids to Grow up in the States, but the Kids Want to be Actors Anyway
Not only that, but deciding not to live in the States is also part of Eugene and Deborah's plan for good parenting. Since they started a family, the couple decided to return to their home country, Canada, despite the work that often forced them to go back-and-forth from Canada to the States.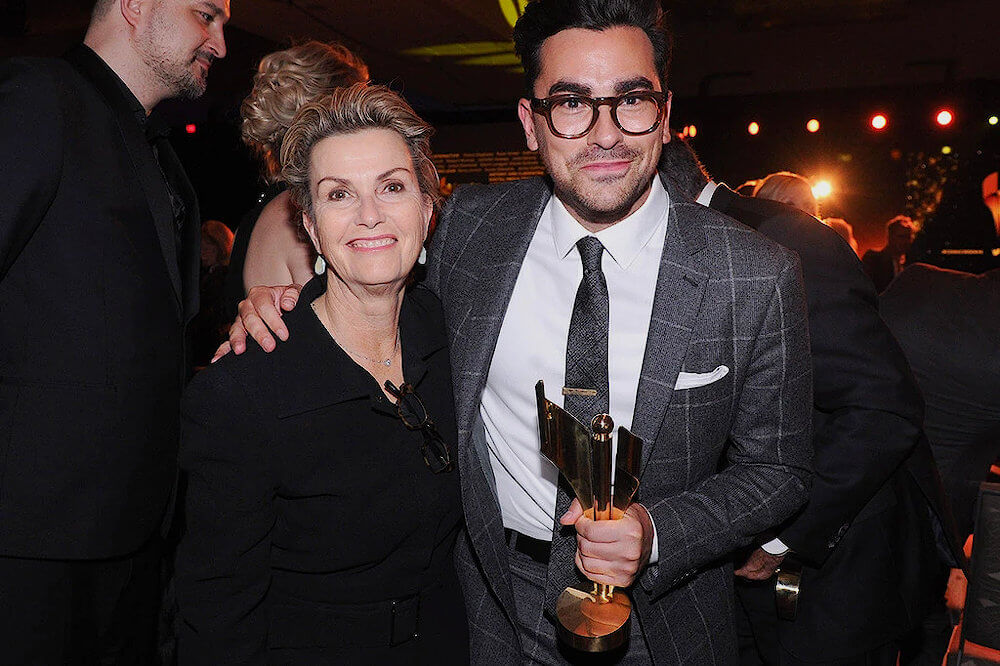 "Toronto is just a very normal town. They could grow up with all options open to them of what they wanted to do. We didn't want them to be locked into show business." told the Best in Show actor, still in his interview. But, who would've thought that his children considered to be an actor? I mean, they must've looked at Eugene and seen how he still can be successful in what he does and still put their children as his priority. An inspiring and wise man, indeed.
But I see what Eugene tried to do. If acting is something that Dan and Sarah are passionate about, then Eugene has everything that they need. But, it's never in Eugene's intention to put their kids into the never-ending public scrutiny and surrounded by many celebrities.
Since Eugene and his family only seem to get stronger day by day, the divorce is very unlikely. I mean, it's almost fifty years, and their marriage is unshakable. Even though they have reached their 30s, their kids don't seem to mind spending most of their time with their parents; unlike most people who can't wait to move out and live a life they want, away from their parents—this family is just beyond perfect.
Eugene Develops a Very Strong Friendship with His Wife in Schitt's Creek, Catherine O'Hara
Eugene doesn't have another relationship throughout his entire career as an actor. He's only been linked to Deborah all his life. But, he does have a great friendship with his "wife" in Schitt's Creek, Catherine O' Hara.
Both of them already have families, but that doesn't stop them from supporting each other and showing their love publicly. Some rumors said that the romance had sparked between them, but their relationship is just pure platonic.
"As many times as I've worked with Catherine and a lot of my friends, dust does settle between projects. When you're working with people you absolutely love working with, and the experience is so great, you want to have that experience again," Eugene told Entertainment Weekly, praising Catherine for how cooperative she was and how happy he got a chance to work with her throughout the series.
Catherine also looks at Eugene the same. She even described Eugene as "the sweetest man she's ever known."
Eugene and Catherine developed a relationship off the camera, too. Working together and playing the role of a husband and wife for the six seasons makes their bonds unbelievably strong, and they understand each other very well.
"Catherine O'Hara and I spend most of our time together anxiously apologizing to one another; me for my terrible WiFi connection, her for what she describes as her "ramblings," opened up the American Pie actor in his interview with The Guardian. Aren't Catherine and Eugene just the cutest?
Currently, Catherine is married to a production designer, Bo Welch. And same as Eugene, Catherine's marriage seems only to get stronger. So, for y'all who heard a rumor about Catherine and Eugene dating in the past, forget it. The two are best buddies for life.