Inside Dave Franco and Alison Brie's Lowkey Relationship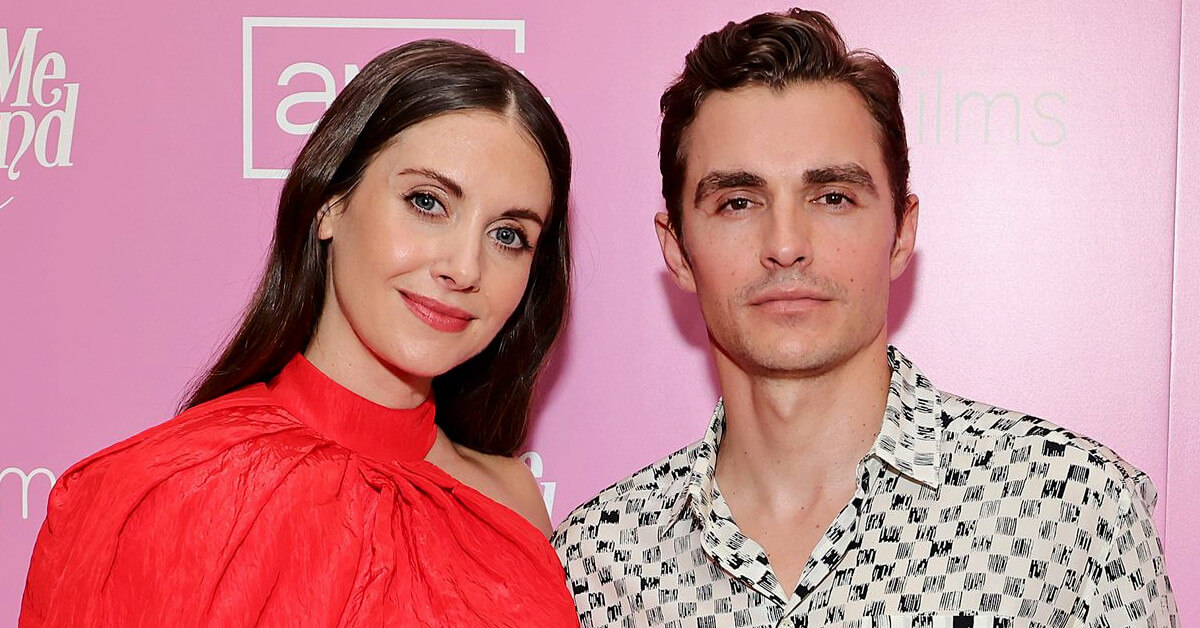 Being one of the Franco brothers, it's only natural that Dave Franco has his share of popularity. With his strong genes of good-looking people, Dave Franco immediately earned himself many fangirls!
However, unlike his public familial bond and movie projects, Dave Franco prefers to keep his romantic relationships away from prying eyes, including his long-lasting relationship with actress Alison Brie.
How Long Have Dave Franco and Alison Brie Been Dating?
While Dave Franco has only married Alison Brie for five years, the couple has been together longer. Dave and Alison started dating in 2011, a little more than a decade ago!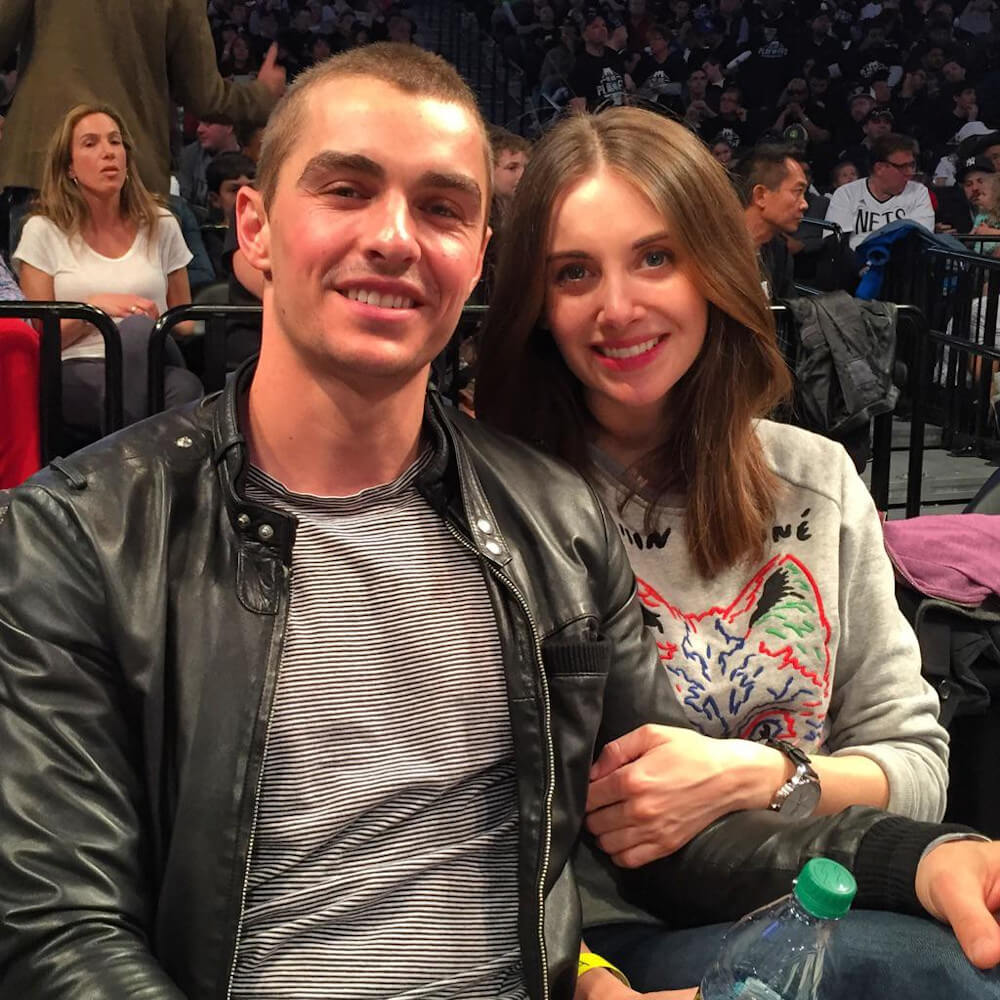 In fact, had it not been for their mutual friend who decided to set them up, Dave Franco and Alison Brie probably wouldn't be in their loving relationship! The pair first met at Mardi Gras, where their first meeting was filled with "48 hours of drugs and sex, a lot of making out."
As if the perfect one-night stand to lovers trope, Dave Franco eventually took Alison Brie out on a proper date and even invited her to go to Paris with him through a note he left in her sweater.
Three months after they started going out, Alison Brie thought it was a brilliant idea to throw a surprise birthday party for Dave Franco. The same Dave Franco who, as it turns out, hates surprises.
However, Dave's love for Alison seems to be too big to be thrown off by a surprise party, as he believes that "if we could survive my surprise party, we can survive anything."
However, it wasn't until a year later that Dave Franco and Alison Brie were spotted holding hands by the paparazzi. Later that year, Alison Brie admitted that their relationship "was getting pretty serious."
Also, it wasn't until four years into their relationship that the couple made their red carpet debut! Dave Franco and Alison Brie posed together on the red carpet for the first time at the Dior Homme fashion show in Paris in 2015.
Two months after their red carpet debut, the couple announced their engagement. While many fans are happy and swoon over their happiness, Dave Franco later revealed in an episode of The Late Late Show that the proposal didn't quite go as planned.
It all started when Dave thought that it would be sweet to include the mask Alison wore during their first meeting at Mardi Gras. Unfortunately, Alison "couldn't place the mask" because "it has been five years."
"So, what she sees is me wearing this weird, stupid mask, holding up this janky stone ring," Dave recalled. "The entire proposal is her saying, 'What is happening right now?'," he continued.
Well, thank God she still said yes, Dave!
Are Dave Franco and Alison Brie Still Together?
Despite the somewhat confusing proposal, Dave Franco and Alison Brie married in a private ceremony in 2017 and are still going strong! Dave later shared to Entertainment Tonight that the small ceremony was "intimate and really fun."
Besides Dave Franco's preference to keep his romantic relationship as lowkey as possible, the small wedding ceremony was probably the result of Alison's tendency as "not very bridal" and "wasn't getting too into planning."
Several months after their wedding, Alison Brie admitted to People that getting married made her "feel so settled, almost more free."
Meanwhile, Dave Franco opted for a quirkier approach when he shared his feelings about being a married man. On The Late Night Show with Jimmy Fallon, Dave shared that he had expected to be "single forever" before meeting Alison Brie.
"At one point in my life, I was the single guy with two 16-pound cats," Dave laughed. "It definitely weeds out a lot of potential dating partners," he added.
Dave Franco later expressed his relief when knowing that Alison Brie "loves them" and joked that she was "the only option" he had for marriage.
Following their wedding, Dave Franco and Alison Brie co-starred in The Little Hours, a movie that Dave claimed taught him and Alison to "not be on set" while their spouse was filming sex scenes.
They returned to share the screen again later that year with The Disaster Artist, a family project with James Franco serving as the director. When asked how it felt working with her husband, Alison Brie said, "it's so nice to work with your person."
With them dating for five years and married for a year, many fans began to wish to see mini Dave and mini Alison around. Unfortunately, the couple doesn't seem to share the same sentiment.
"I don't really want to have kids," Alison shared in an interview with The Sunday Times while at the same time affectionately calling their adorable tabby cats their children. "I think about how much we're involved in our cats' lives. Oh my God, if it was a child!" she continued.
Alison Brie later also admitted that having a kind "would be nice," but she later thought that it also "would be so stressful."
In 2019, Dave Franco and Alison Brie starred in the same movie, becoming Dave's directorial debut, The Rental. While they enjoy co-starring in a film with each other, with Dave making his directorial debut, Alison felt the need to be careful in addressing each other.
"We're a real 'babe' and 'honey' household," Alison Brie told Seth Meyers about why it felt weird to address her husband slash director by name. "He was like, 'Could you call me David Franco? I need you to be professional.'," she continued.
With their fifth wedding anniversary passed, Dave Franco and Alison Brie have become one of Hollywood's most private and long-lasting couples. When asked about the recipe for their successful marriage on The Drew Barrymore Show, Alison Brie stated that there "were no games" since their first meeting.
"The first one is respect," Alison stated. "We really take care with the way we speak to one another on a daily basis, and it makes a big difference, I think," she added.
Alison later also explained that instead of playing some games with their significant others, she feels "it's better to just go with your instincts and say it" because it's "better to learn if someone didn't feel the same way sooner rather than later."