Calum Hood Girlfriend: Who is The Actor Dating?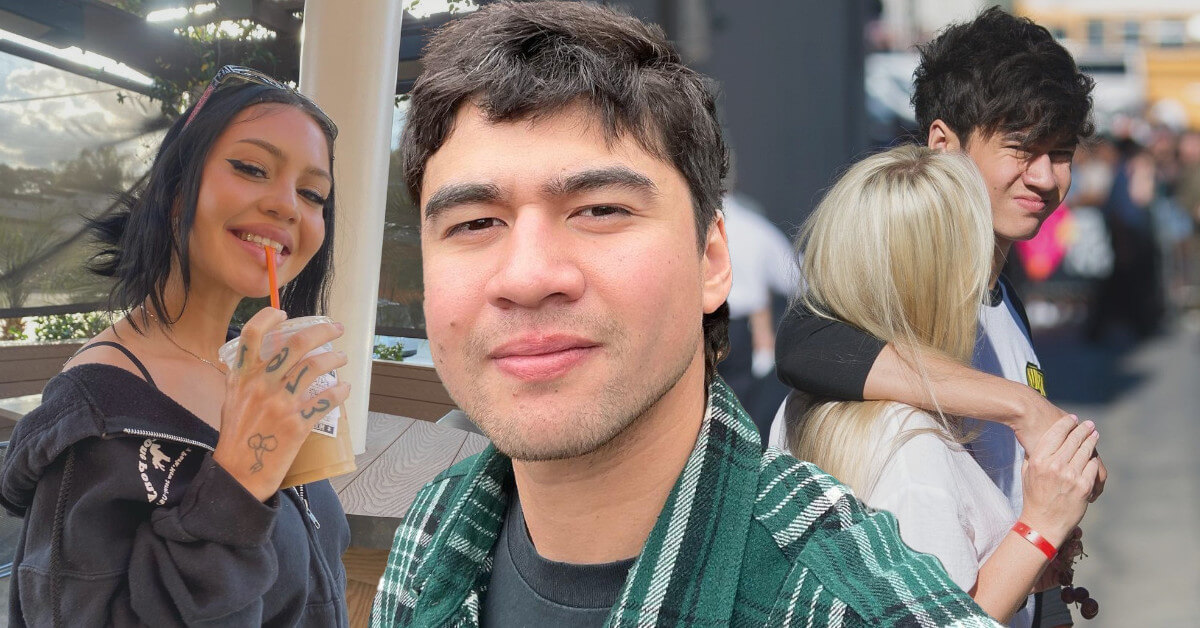 With his bandmates in 5 Seconds of Summer, Calum Hood quickly became the teenage heartthrob in the 2010s. I mean, he's young and is in a band. Who wouldn't like him?
Calum Hood has been the subject of many dating rumors throughout his career, which freaked his fans out!
From his childhood sweetheart to a mystery blonde he hung out with in Manhattan, take a glimpse of Calum's complete relationship history here!
Does Calum Hood Have A New Girlfriend?
Compared to his bandmates, Calum Hood is relatively more private about his love life. The bassist never really shared any pictures with his girlfriend for years.
However, fans were surprised when a picture surfaced in 2021 that showed Calum cuddling with singer Brandy Schwechler, known as Almondmilkhunni.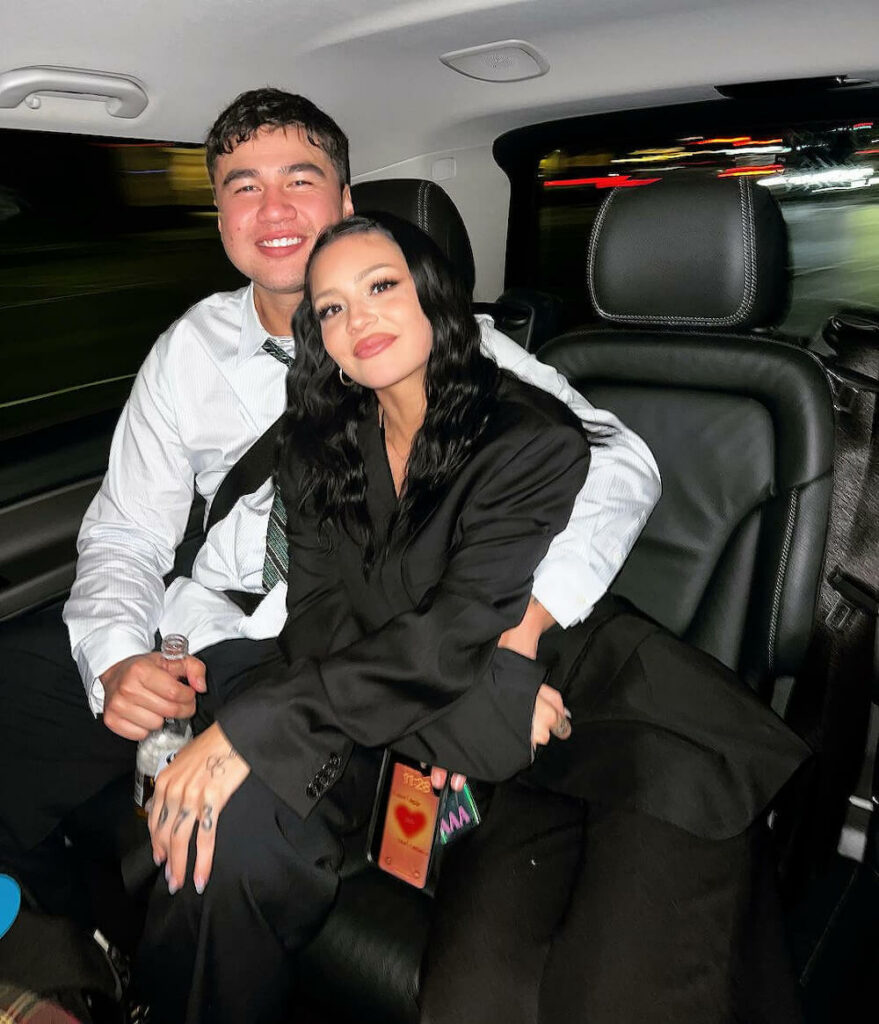 Nearly a year later, fans' speculations returned after Calum was spotted jamming backstage during Almondmilkhunni's first-ever performance at Day N Vegas Festival!
While the rumored pair have yet to go Instagram official with their relationship, many fans believe they prefer to keep their romance private and away from the spotlight.
When Did Calum Hood Date Ex-Girlfriend Nia Lovelis?
Calum Hood once sparked a dating rumor with Hey Violet member Nia Lovelis in 2016. The rumors circulated after the young couple was spotted being touchy at a concert.
On a different occasion, Calum and Nia were also seen sharing a kiss, with Calum wrapping his arm around her waist.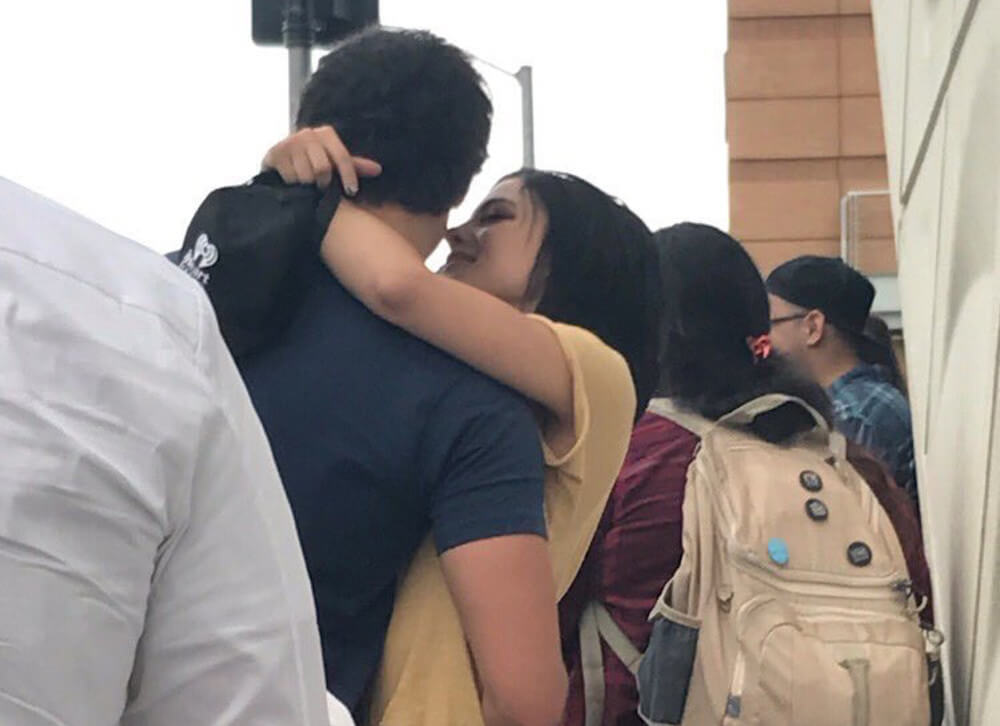 With Hey Violet and 5 Seconds of Summer having more or less the same genre in their music, fans suspected that Calum and Nia bonded over their shared interest in music! However, neither Calum nor Nia addressed the dating rumors.
It wasn't clear how long the pair dated or when they broke up, but in 2019, Calum took to Twitter to joke with his fans about him being the only single man in the band.
How Long Did Calum Hood Date Ex-Girlfriend Jennifer Phipps?
In 2015, when the band was at the height of its fame, Calum Hood somehow decided to share his budding romance with Jennifer Phipps.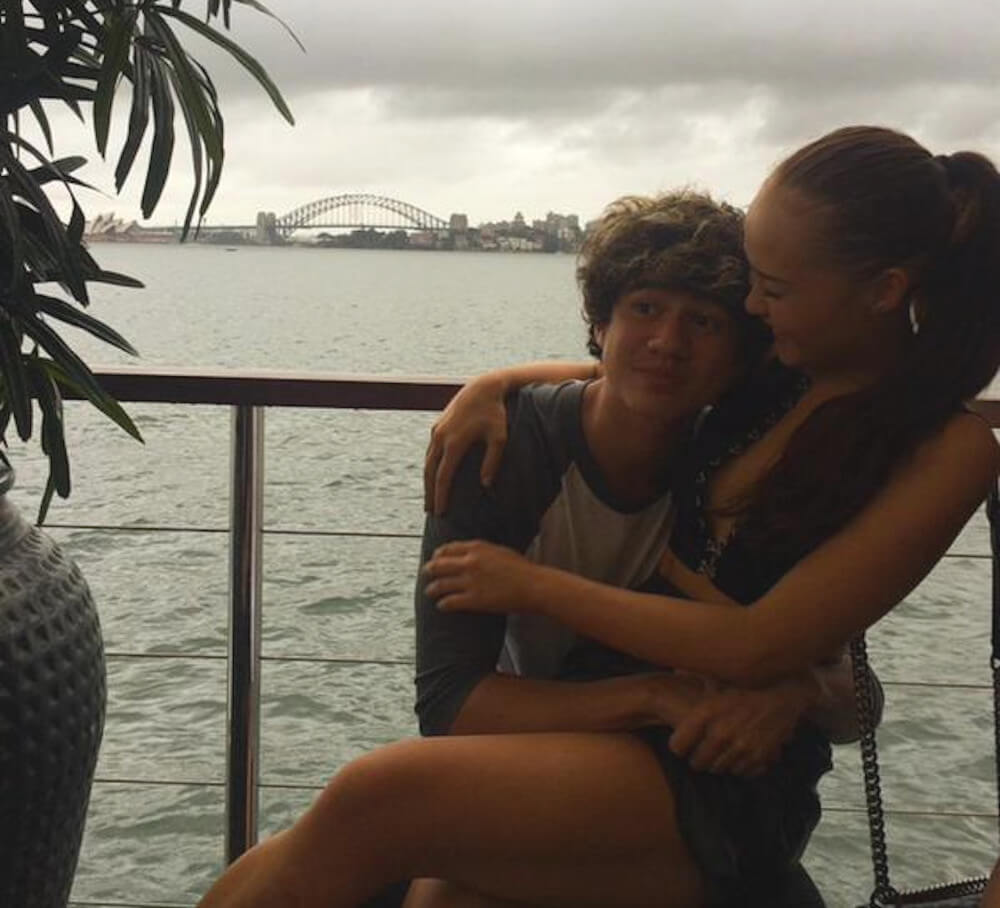 The former flame announced their relationship by posting a picture of Jennifer sitting comfortably on Calum's lap.
The Instagram model also kindly warned his fans not to "freak out," which didn't work.
Calum and Jennifer reportedly dated for quite some time. However, fans were sure they broke up in late 2015 as the band revealed their hookup with "multiple girls" during their 2015 tour.
Later, Calum was spotted on a night stroll date with a mystery blonde in Manhattan, which fans' eagle eyes could confirm wasn't Jennifer!
When Did Calum Hood and Ex-Girlfriend Maddy Harris Break Up?
Calum Hood was once linked romantically with Internet star Maddy Harris in 2014 until early 2015. Fans managed to find old pictures of Calum and Maddy posing together like cutie pies they were!
Calum and Maddy also weren't shy in showing off their relationship! The couple was seen enjoying a Vegas getaway in 2015 and posted several goofy pictures on Maddy's Snapchat.
Unfortunately, their young love didn't last long, as they reportedly broke up several months later.
Does Lucy Kaufmann Used to Be Calum Hood's Girlfriend?
Rumors of Calum Hood and Lucy Kaufmann dating started to spread in 2013 after fans noticed that the pair frequently exchanged banter and flirty messages on Twitter.
While Calum and Lucy had been friends first, fans felt that their jokes had become more flirty, thus making fans suspicious of whether Calum and Lucy decided to be more than friends!
Fans also swooned over Calum's response to Lucy's cake cravings, claiming he's "great at baking." However, Lucy begged to differ and revealed that he made a toast for her "and spilt chocolate milk everywhere."