Brent Rivera Girlfriend 2023? Is He Dating Anyone?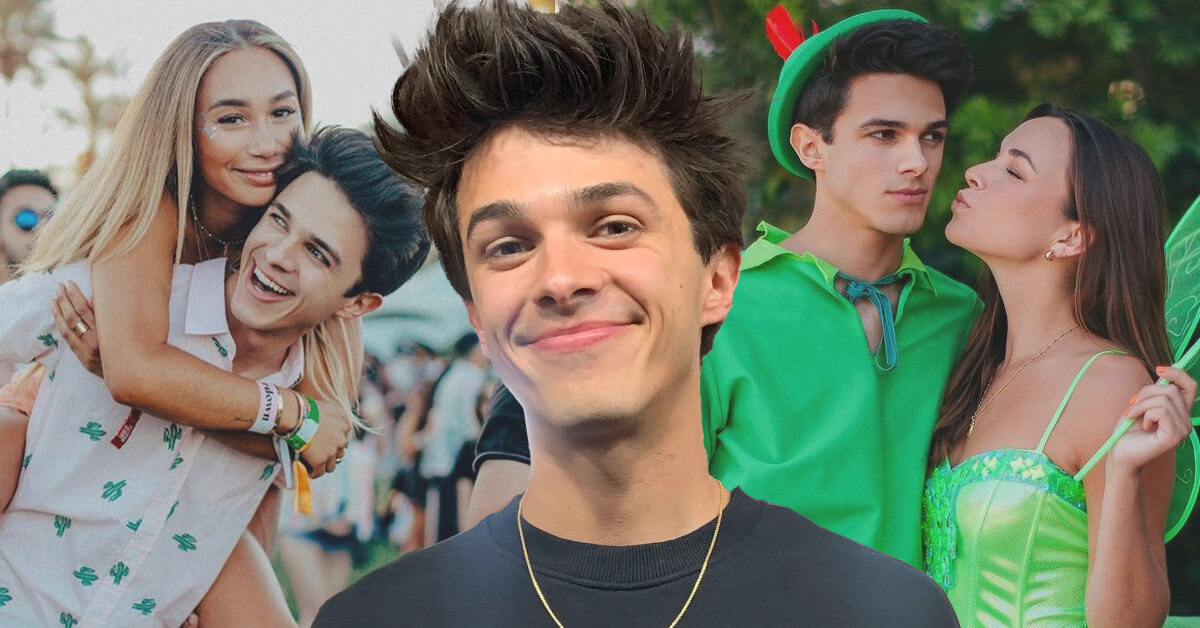 Brent Rivera is one of the most known YouTubers amongst Gen Z! He gained fame through the now-defunct Vine before venturing to YouTube. Brent Rivera is famous for his vlogs and fun videos, including pranks.
Just like his baby sister Lexi Rivera, Brent Rivera often gets caught up in the middle of dating rumors with fellow YouTubers. Therefore, news about his romantic relationship has always interested many people!
Are Brent Rivera and Girlfriend Pierson Wodzynski Still Together?
While many fans have long shipped Brent Rivera with various gorgeous ladies, they should be prepared to be heartbroken because he has been in a stable relationship with Pierson Wodzynski since 2020!
The pair met for the first time in Date Takeover, in an episode where Brent's little sister, Lexi Rivera, chose a suitable date for him. Pierson was one of the candidates. However, Brent and Pierson didn't date then and began to connect sometime after the show.
Brent has been open in expressing his crush on Pierson. In July 2020, he posted a short video on Instagram about him "finally tried" to shoot his shot.
Although Pierson's response made fans believe that she friend-zoned him, it seemed like Brent finally managed to convince Pierson as she posted several pictures of them being loved-up up poolside.
In 2021, the couple shocked fans by posting a picture of them wearing suits and wedding dress. However, Brent later clarified that they dressed up for an upcoming prank video for his YouTube channel.
Throughout their relationship, Brent and Pierson spend much time traveling together. They even celebrated New Year's together in the Maldives!
When Did Brent Rivera Date Ex-Girlfriend Eva Gutowski?
Remember the dating show Date Takeover we mentioned earlier? Yep, Eva Gutowski was also one of the candidates in the show. She was the one who ended up dating Brent Rivera for real!
In 2019, fans were surprised by Brent's Instagram video that showed Eva kissing him in the middle of a busy street in downtown New York.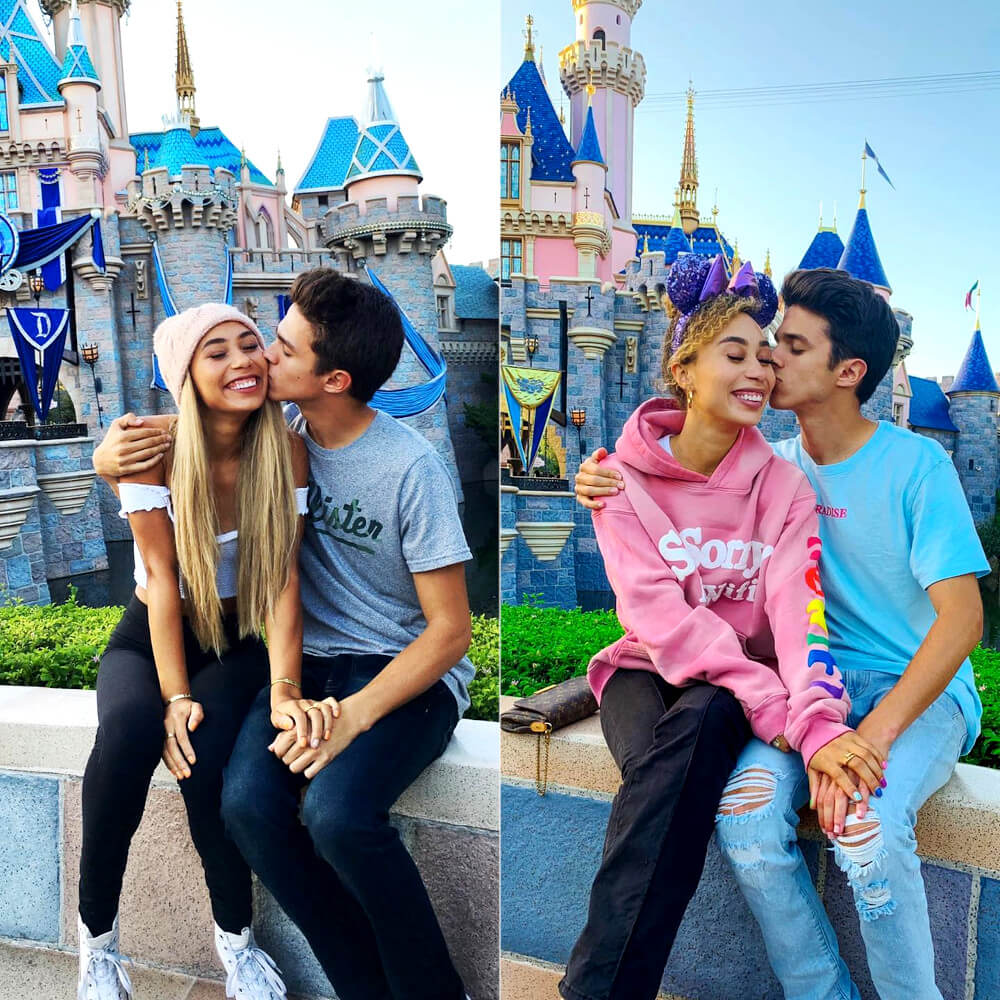 Even Brent was caught off-guard! Fans' assumptions of Brent and Eva's relationship increased after he posted a comparison picture of him and Eva in Disneyland, four years apart. In both photographs, Brent was kissing Eva's cheek affectionately.
In an interview, Eva once admitted that while they didn't label their relationship, Brent and her know that they "love each other so much" and "are going to be in each other's lives forever."
Brent and Eva eventually broke up in early 2020, and both have since moved on with their new lovers. However, Brent and Eva remain friends, and he even reacted to her new boyfriend!
Is Lexi Hensler Used to Be Brent Rivera's Girlfriend?
Brent Rivera and Lexi Hensler used to make videos together and frequently appeared in each other's videos. Therefore, fans naturally began to suspect if the two YouTubers were dating each other!
Fans also freaked out when Brent made a prank video with Lexi where he kissed her in front of their mutual friends, Dom Brack and Brent's now-girlfriend, Pierson Wodzynski.
While neither Brent nor Lexi ever addressed the dating rumors surrounding them, they seem to remain good friends. This can be seen in Lexi's video of third-wheeling Brent and Pierson's Christmas date in 2021!
When Did Brent Rivera and Ex-Girlfriend Morgan Justus Break Up?
In 2017, rumors began circulating that Brent Rivera was dating social media influencer Morgan Justus.
Their relationship was relatively short-lived, as it only lasted for several months. It was also Brent's least publicized relationship.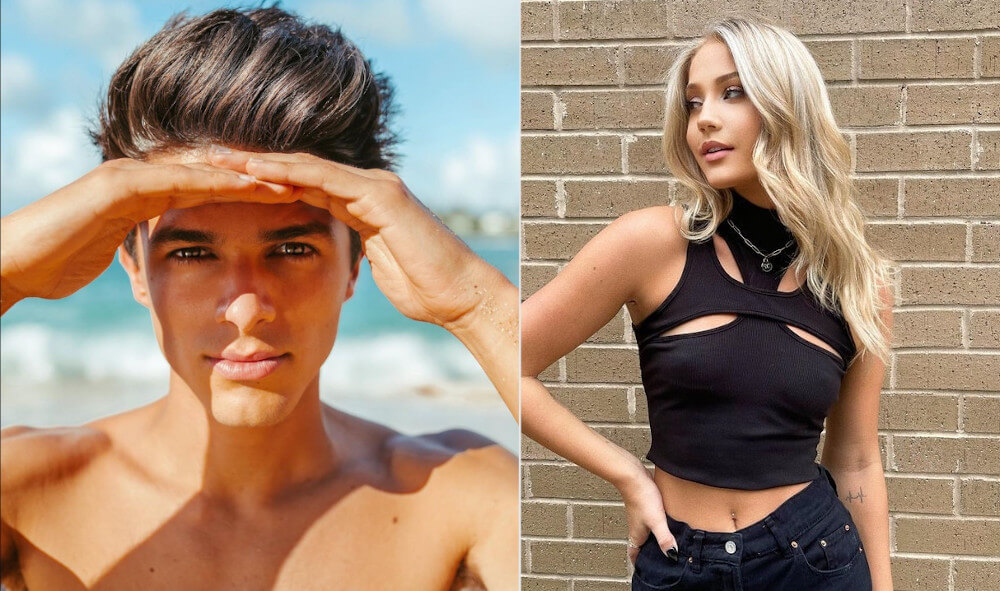 While it is still not known the reason behind their split, fans suspect that the separation had not been amicable since Brent and Morgan don't follow each other on any social media anymore!